Have you ever heard of Hometalk? I hadn't either until one of my blog friends, Jessica from LiveRandomlySimple wrote a post for bloggers about a place we could create posts and link back to our own sites. I was excited about this and wanted to check it out. I immediately loved the site and created two posts. One was my DIY Printable Art and the other was my DIY Office Memo Boards.
Not too long after my printable art post went up on Hometalk I received an email from one of the community mangers at Hometalk asking if I would create a clipboard that they could feature in an email/newsletter that featured printable art. I was excited to be asked so of course I said, YES!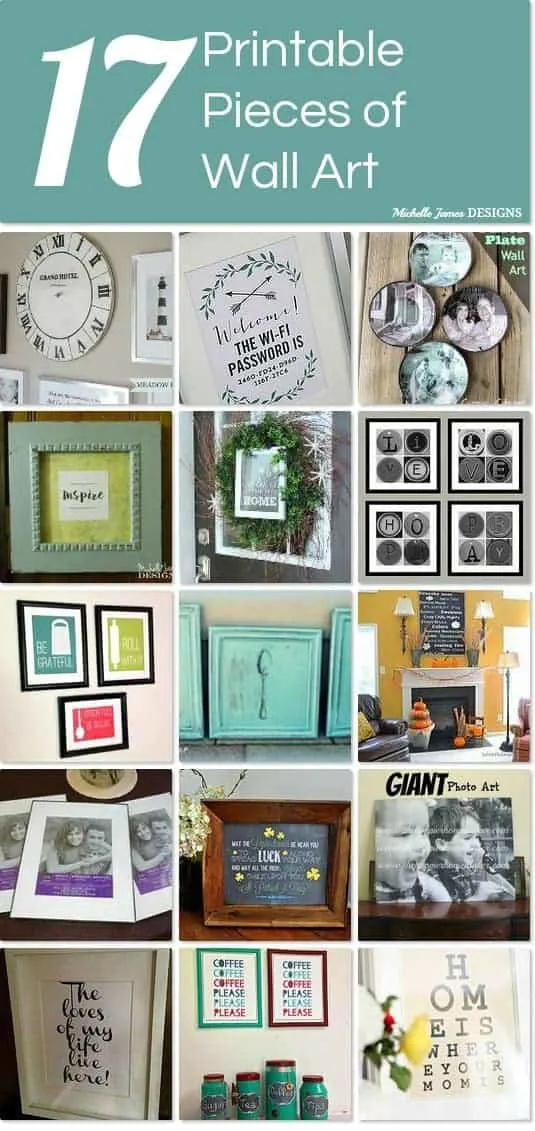 They made this graphic that went out in the email. You can check out my clipboard and see all of these projects here.
Hometalk is a fun place to visit. There are all sorts of posts and you can clip them to boards. Sort of like Pinterest in a way but they also have a pin it button so you can put it on Pinterest if you want.
You can follow your favorite people and leave notifications as well. If you would like to follow me there is a button right on my side bar. I only have two so far so it would be fun if I got a few more.
I am excited to share my projects on Hometalk and to see all of the projects others create. It is a fun community. If you are a DIYer or just like home and garden type things you should definitely check it out. There are many different topics that you can opt to follow including gardening, pallets, kitchens, and more.
I have fallen in love with Hometalk and I think you will too.
Thanks so much for stopping by today.
I am sharing this post at: