During my garage sale outing last weekend I found these fun, little frames. They are square and the inside opening measures 5.5″ x 5.5″ . I loved the detail on the inside edge and thought they would be perfect for a little touch of art in my home. I didn't want to spend money on the art so I created some myself.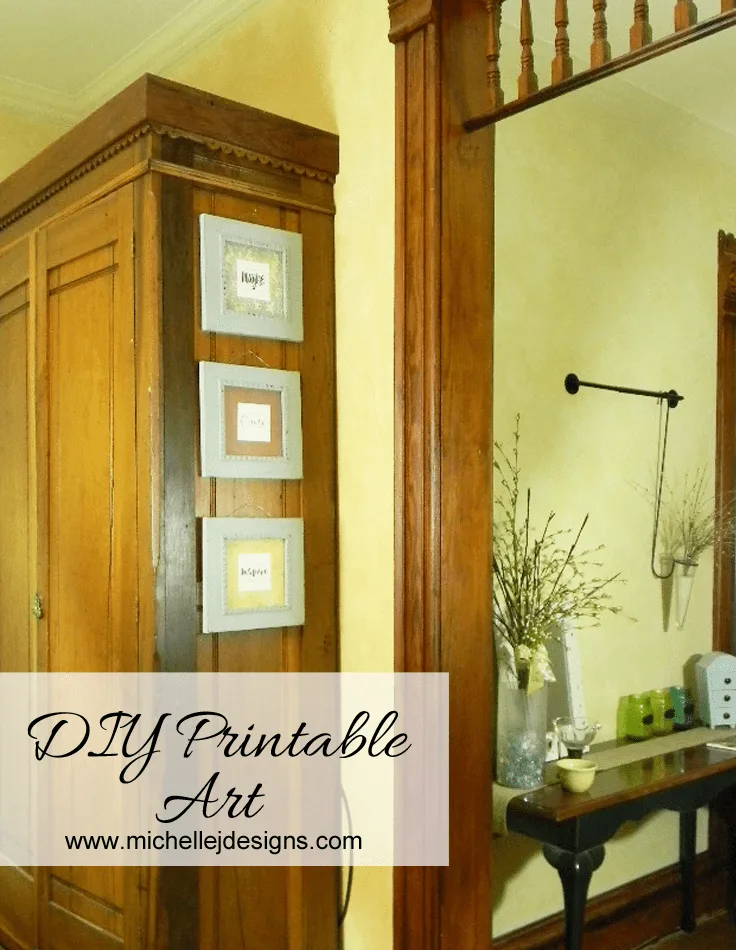 DIY Printable Art
I had three frames so I used the tag line for my website and my formal store. Imagine, Create, Inspire. I thought they would be perfect. I used Photoshop Elements and some of my favorite fonts to make these art prints.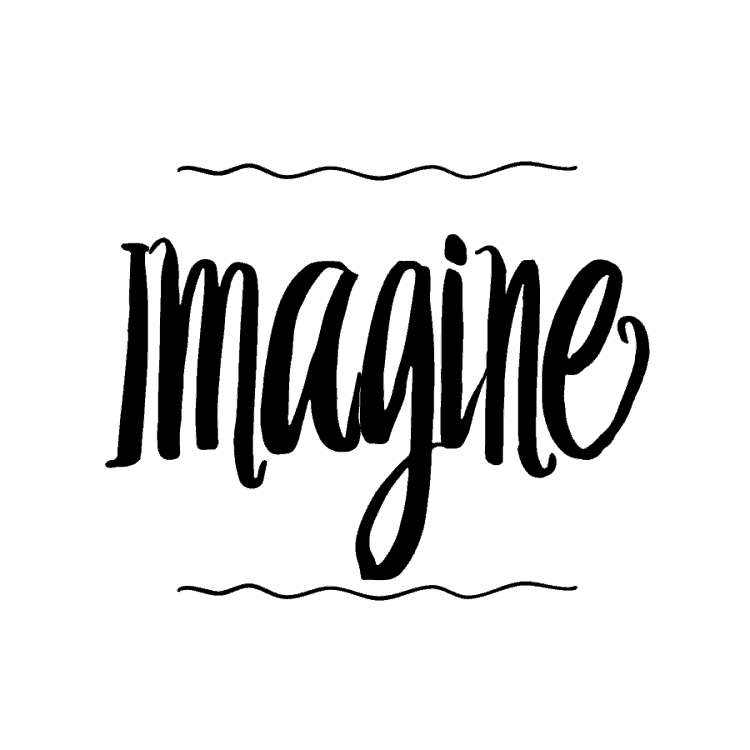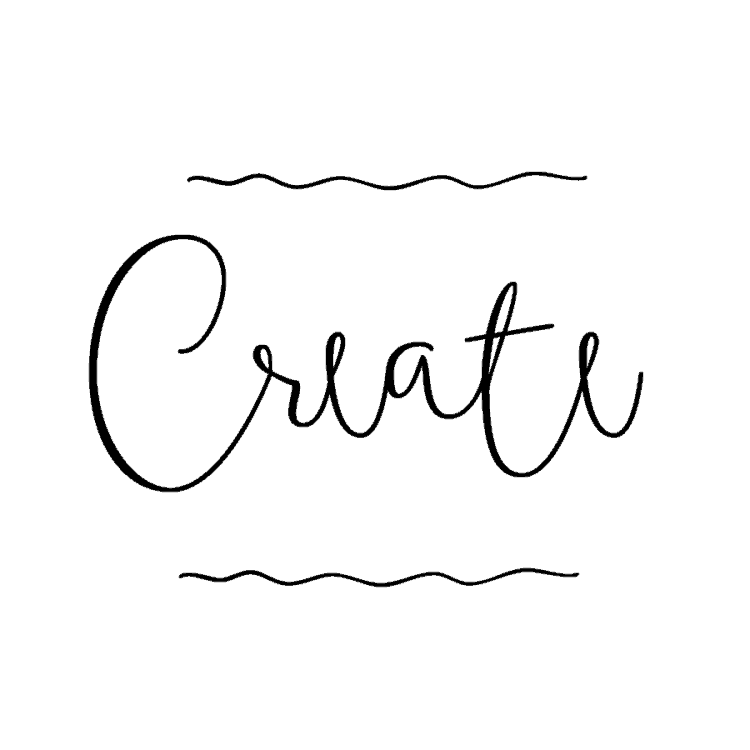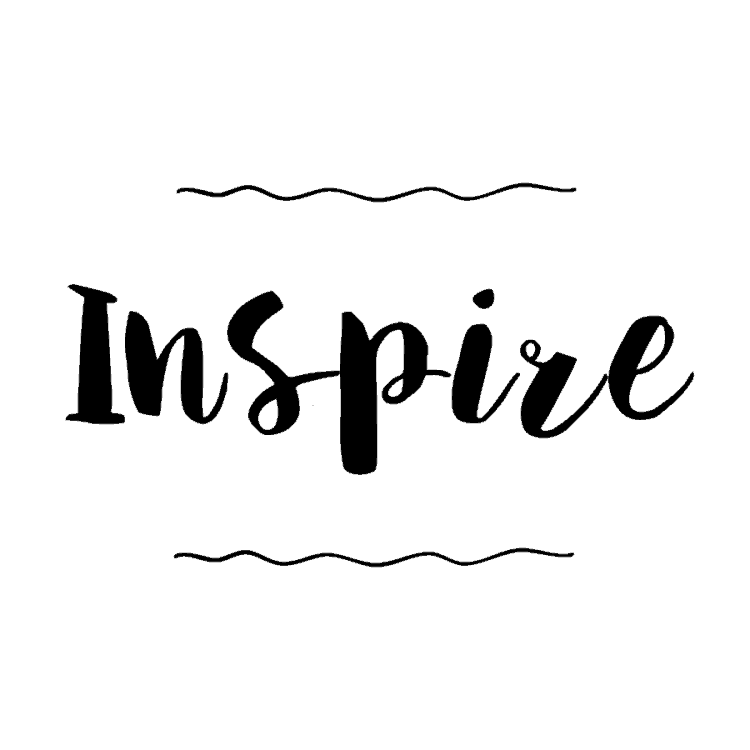 I printed them out (and you can too) and cut them to be 3 x 3″. I used some scrap book paper in the colors I wanted for the background. Then I centered the words onto the scrap book paper and inserted them into the frames. The frames did not have any back on them so I cut some cardboard to fit in behind the paper.
Here is one of the frames before any painting.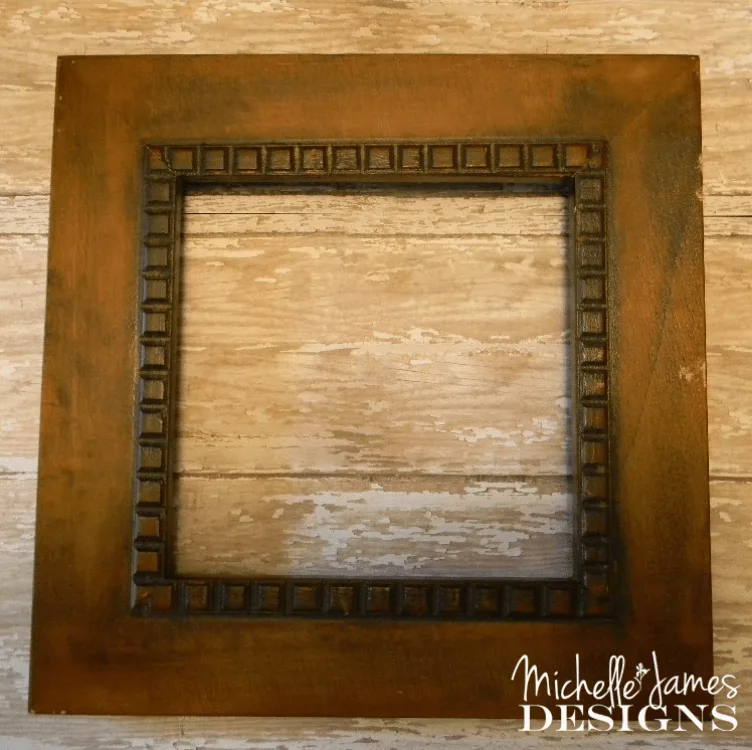 I used the same chalk paint that I used on my magazine rack re-do and my quirky desk organizer so things will coordinate in the rooms. I did a little distressing on them as well. I really like the way they turned out. So pretty.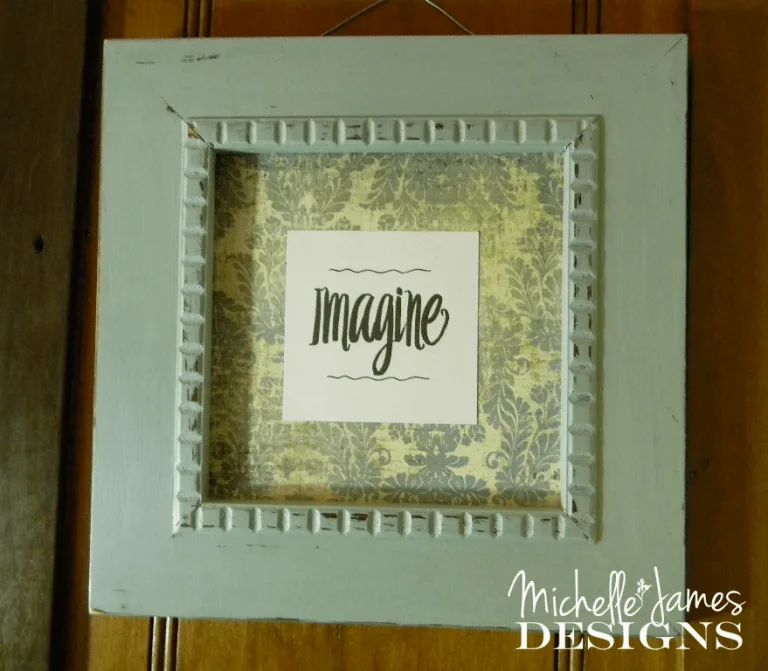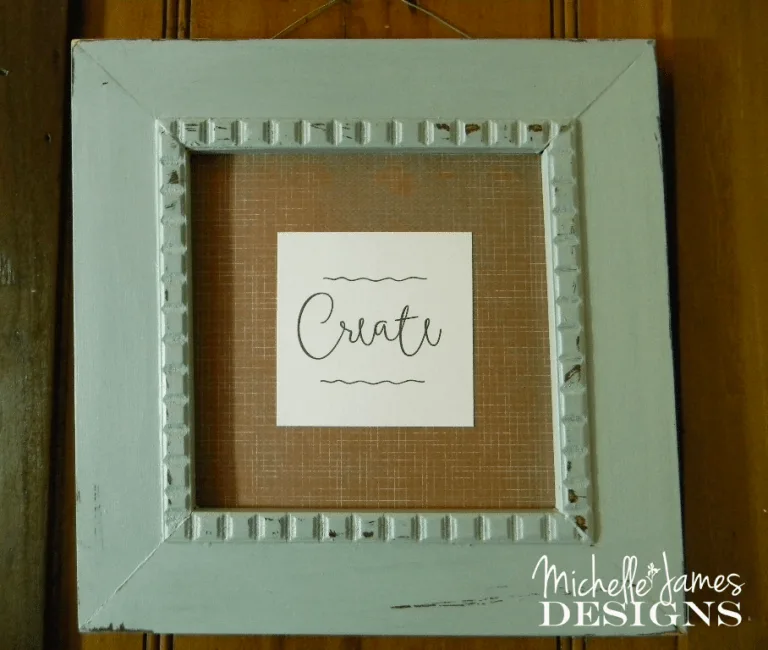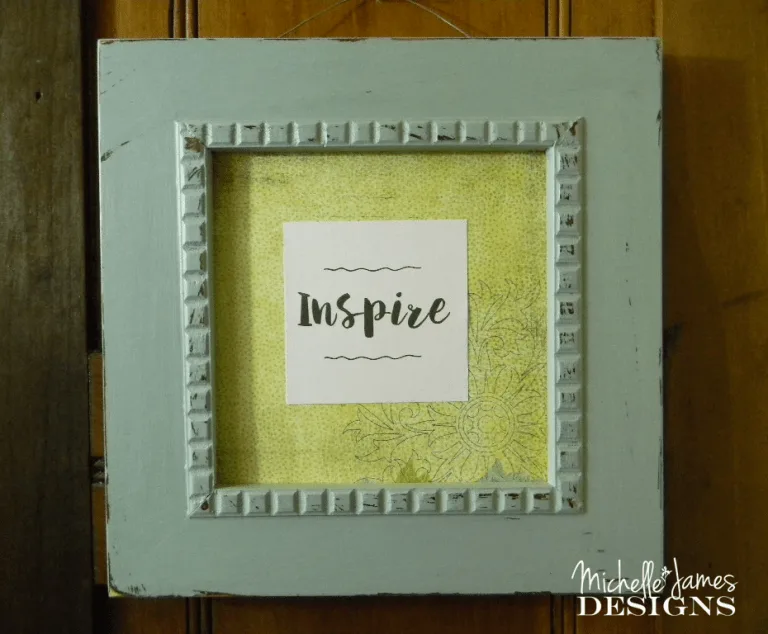 I used a little wire for the hanger. There were hangers on the back and the were perfect for the wire or ribbon. This makes the frames easier to hang.
For now they are hanging on the side of the amoire in our dining room. This room will be transformed into an office in about a month and I am not sure I will keep them there. I may find a better place for these gems.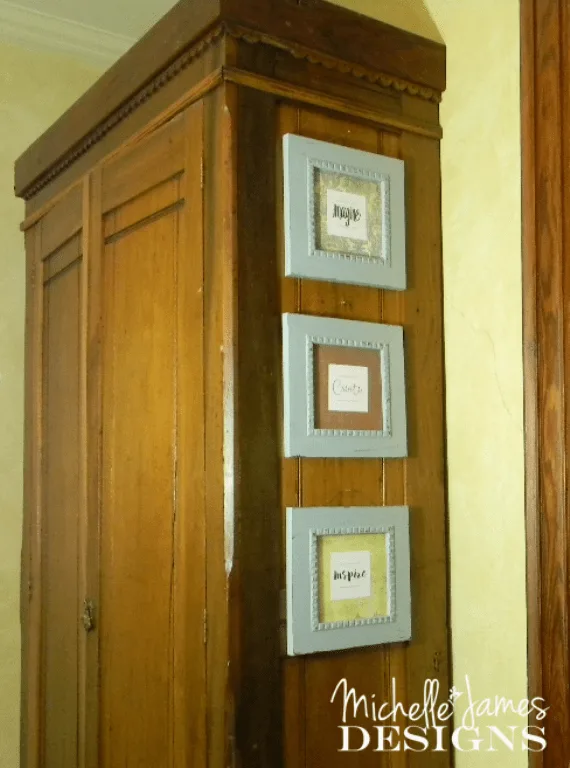 I created a printable page that you can download for yourself and make your own diy printable art.
This was a fun project. I really enjoy making projects that I can use in my home. Sometimes I think I should be making some gifts….meh…maybe next time! LOL!
If you like this post please share with all of your friends. Also, please feel free to follow me on all of your favorite social media accounts. Facebook, Twitter & Pinterest. Also please sign up for my email/newsletter that comes out each week. This way you won't miss any posts, freebies, new designs or upcoming classes!
Thanks so much for stopping by!
Michelle
You can see more printables in my gallery!
If you like this post you may like these fun projects as well!