I am loving that farmhouse look that I see everywhere. Of course it has been brought into the spotlight by the HGTV show Fixer Upper. I don't have regular tv cable so I can only watch it when I am at my parents or in a hotel or something. There is one season on Netflix…but anyway. This is where I got the idea for my farmhouse look lamp but on a budget.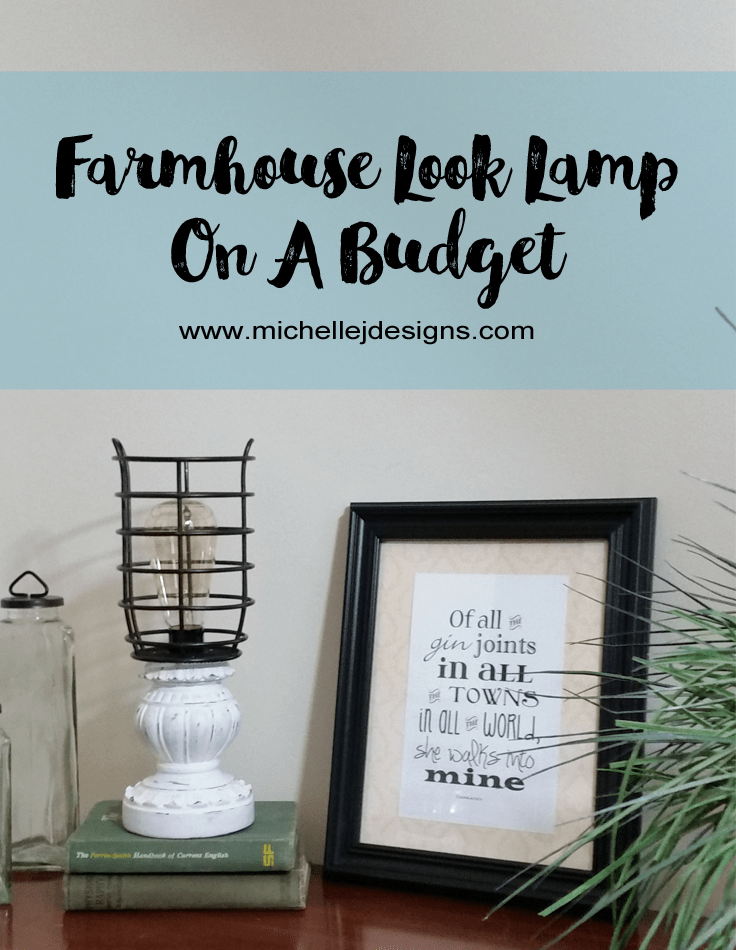 Farmhouse Look Lamp On A Budget
I have added some affiliate links in this post for your convenience. You can read my full disclosure here!
I was walking through Goodwill a couple of weeks ago and I spotted this metal frame that looked like it could be the shade of an industrial lamp. I grabbed it for $2. Then I saw a small lamp base, also for $2. I thought they looked pretty good together and I knew I could make them work.
I had also just purchased some Edison bulbs (affiliate link) from a friend here in town. I thought it was the perfect storm.
I started by removing the existing light socket. I could tell that the base was for a small based bulb, not for a standard base bulb.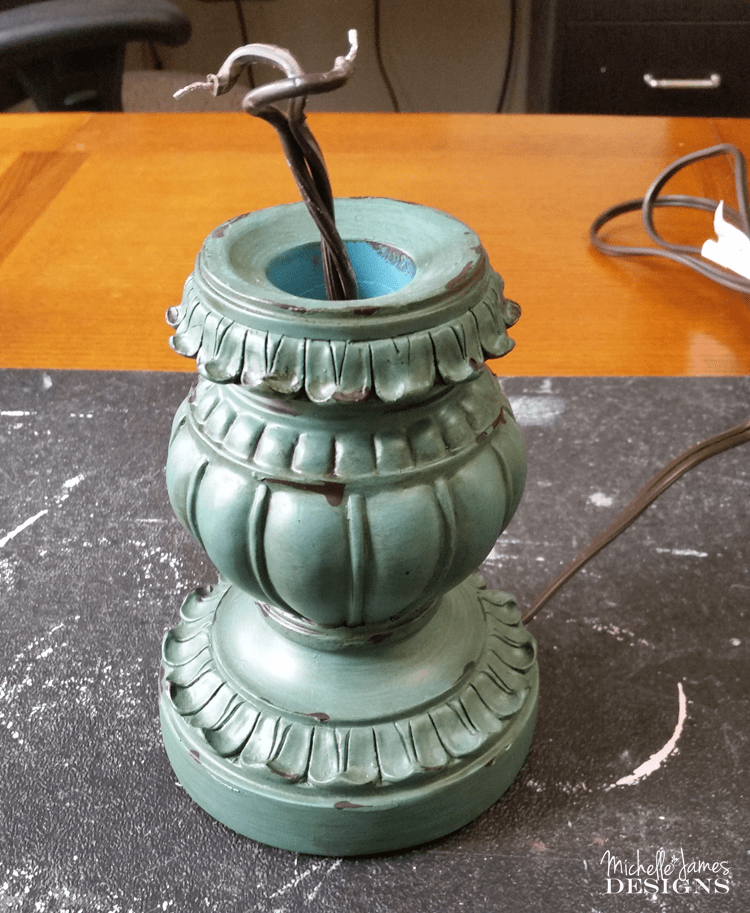 We purchased a new socket at Menards. My affiliate link is to Amazon.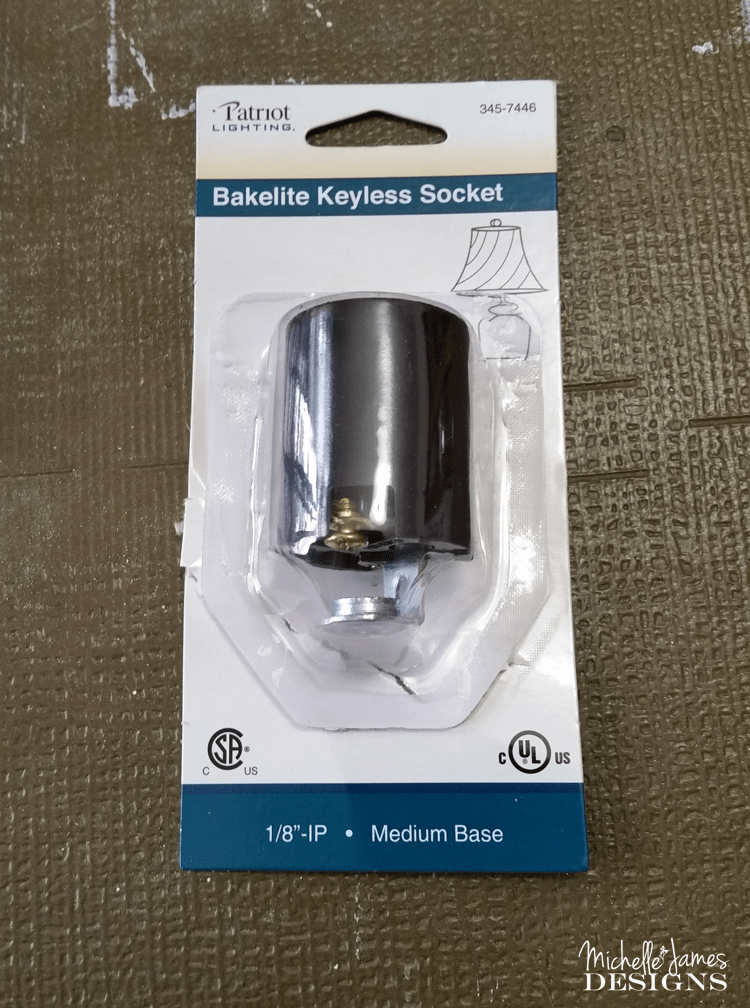 Then we needed to cut a round space in the metal "cage" shade so it would fit over the new socket. I traced it with a sharpie onto the metal then Jeff used wire cutters and cut it out for me. If you can't find a makeshift cage like I did. You can purchase cages/shades that are similar to this for a decent price. There are also some fancier shades that could give you a whole different look.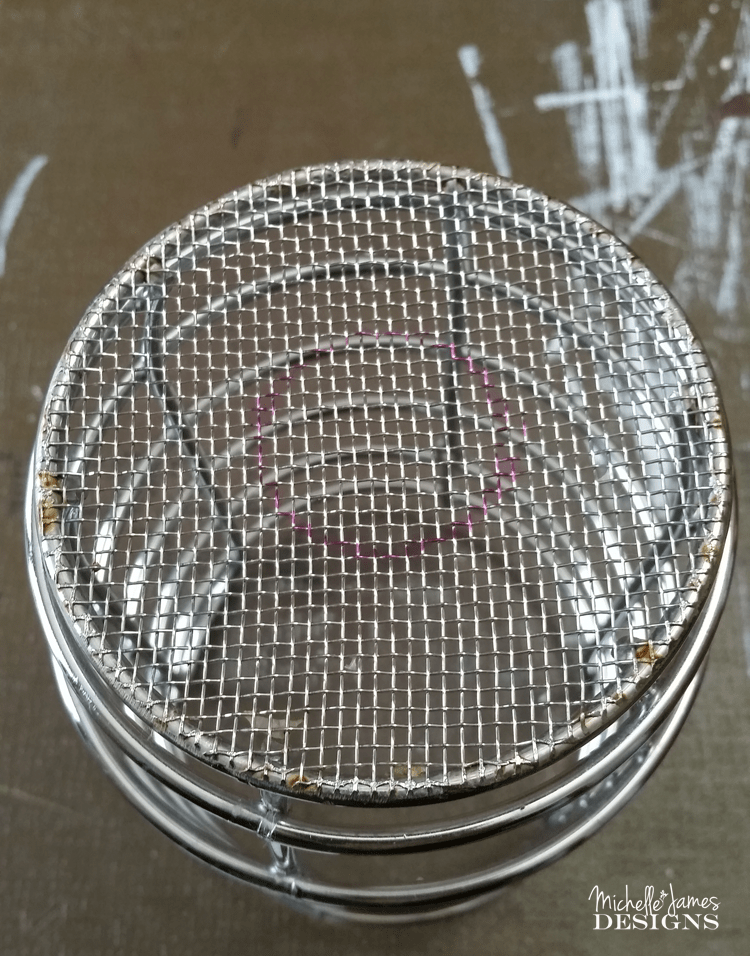 I painted the base of the lamp with spray paint with Rustoleum's oil rubbed bronze. (affiliate link) This is so that when I distress the chalk paint the brown will show through instead of the original green color.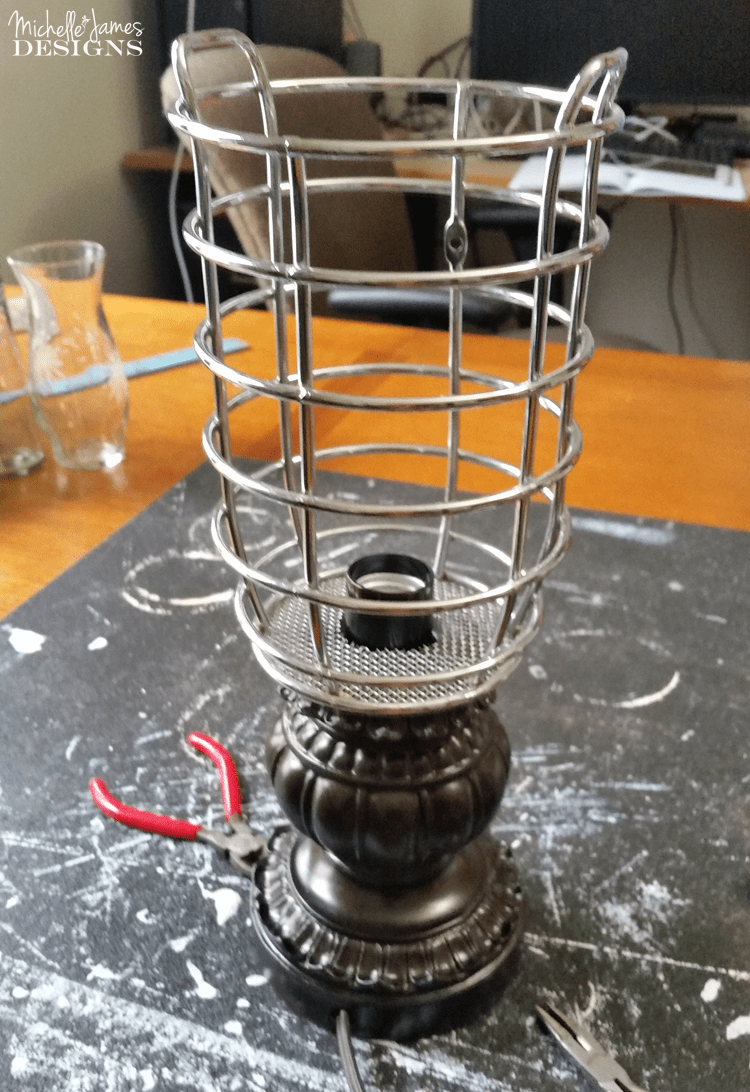 Then I started painting the Americana Decor white chalk paint. (affiliate link) This is after one coat. It usually takes a couple of coats. I gave this one at least three. Then I even touched up a couple of places again. But in the end it is fabulous!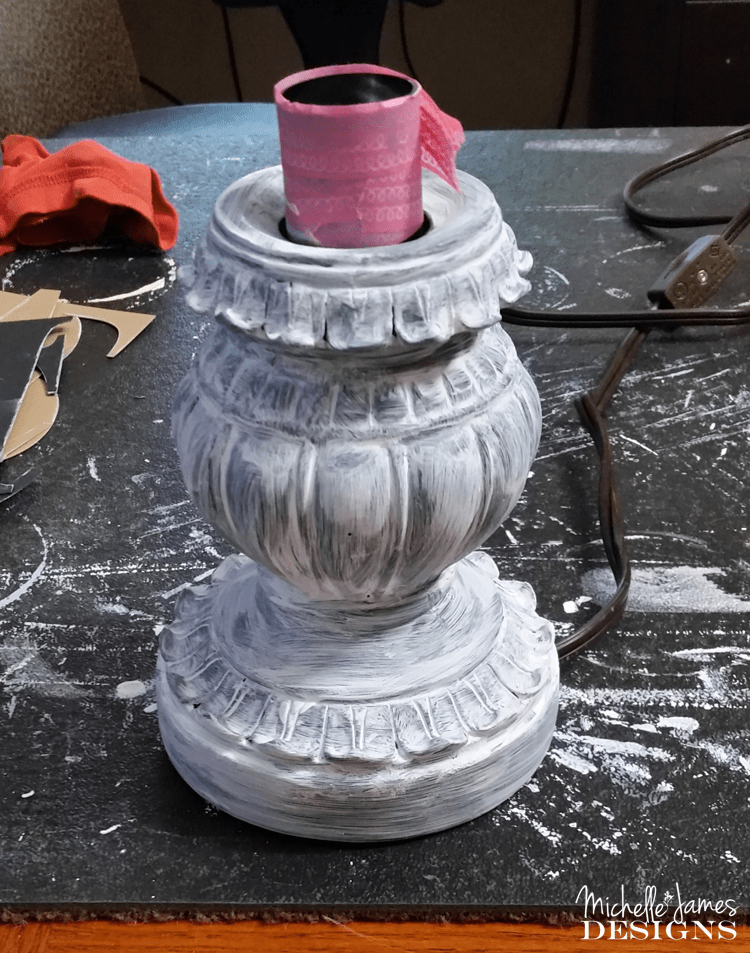 When I got it painted, sanded (distressed) I brushed on the clear wax. I let that dry then buffed it to a nice sheen. I love that part!
Jeff helped my attach its new shade. He drilled holes into the top of the lamp base and used tiny screws that just fit through the mesh wire on the shade. It worked great. Then I added the great Edison bulb.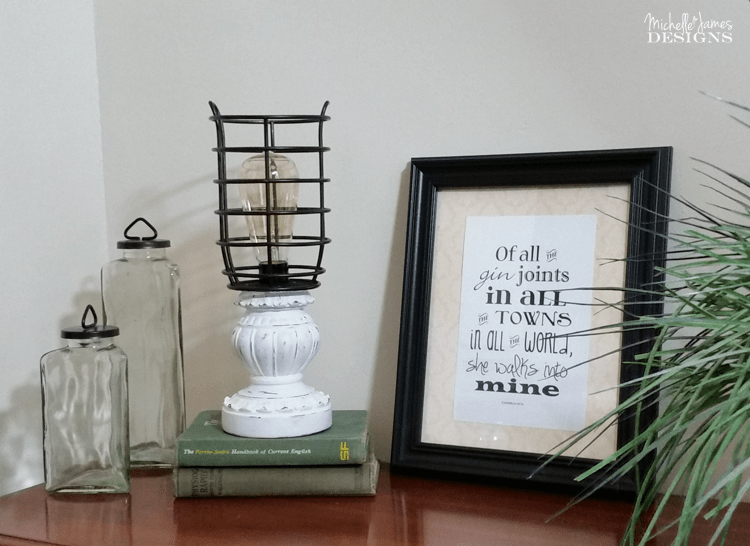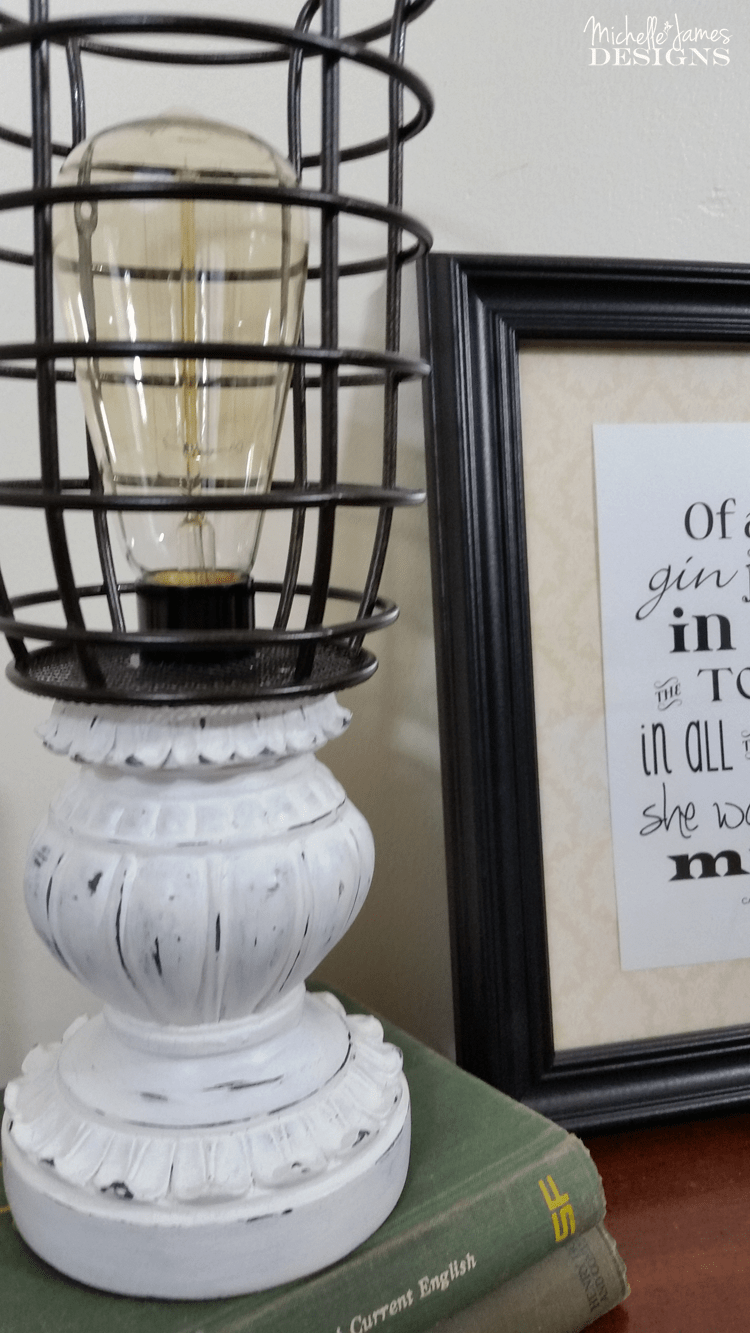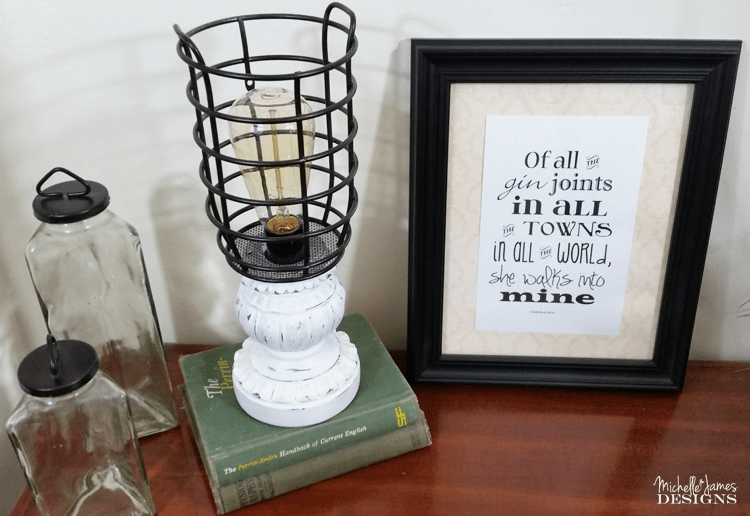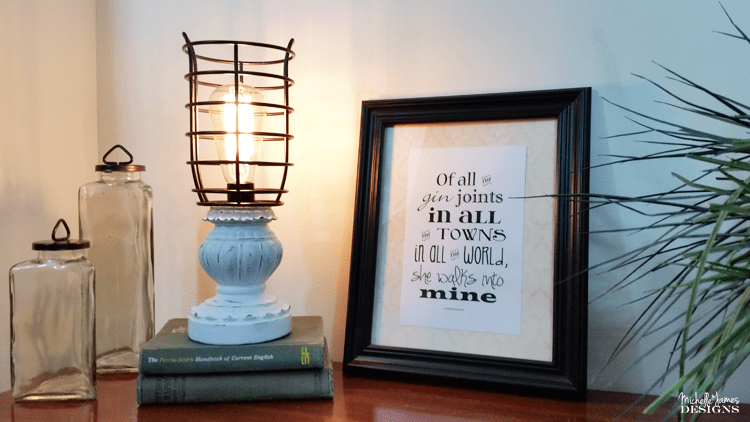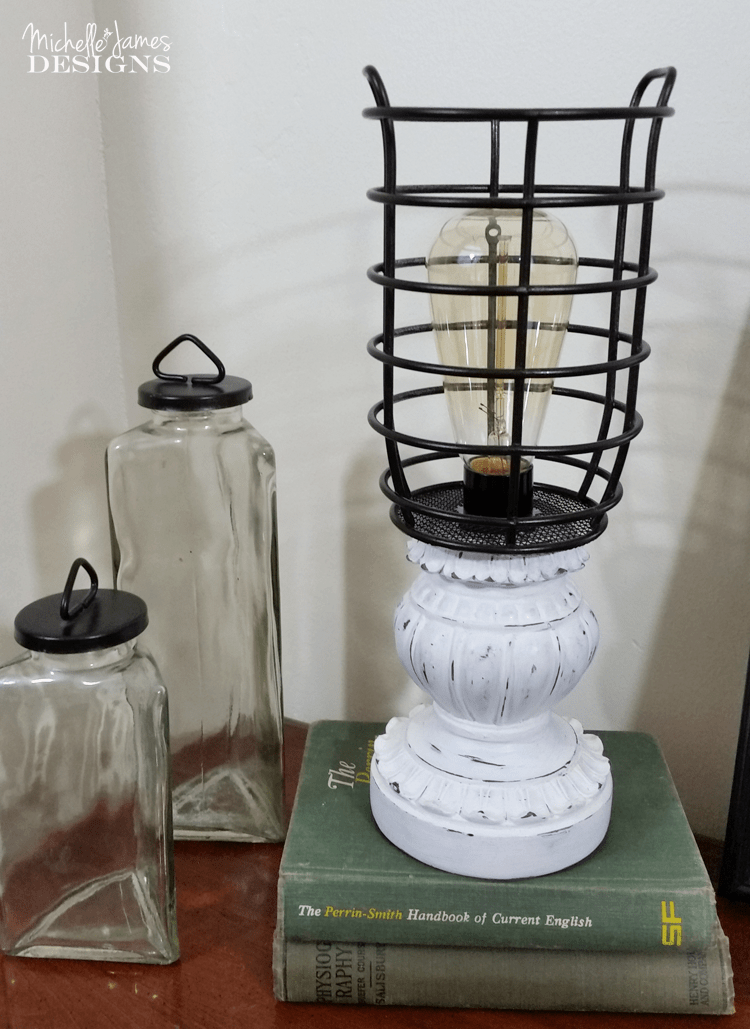 What do you think? It is sort of funky but I think I love it! If you love it please share!
Be sure to stop by My Favorite Things shop to find some the items I love to use in my DIY projects such as Edison bulbs, paint and some awesome wire "shades" for your lamps.
Thanks so much for stopping by,
Michelle
You May Also Like:
I am sharing this post at: