How to Create a DIY Metal Lampshade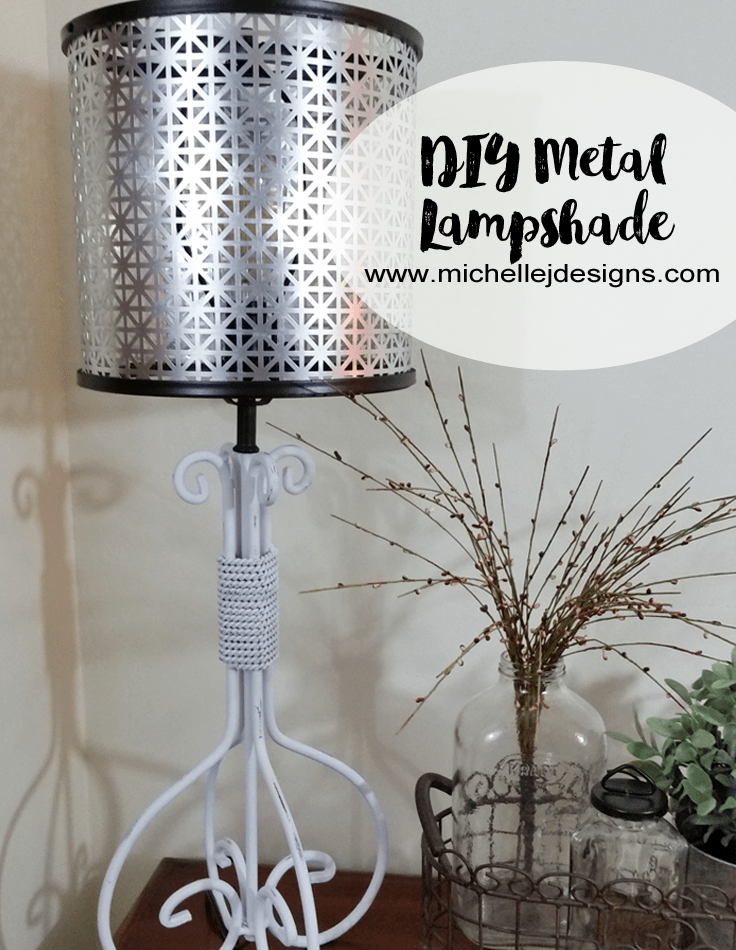 I so excited to have another lamp project.  I am not sure why but they are a lot of fun.  This one includes a DIY metal lampshade too.  BONUS!  I think I am on a lamp roll!  You can see my Farmhouse Look Lamp here!
This post contains affiliate links for your convenience.   If you click on a link and make a purchase I will receive a small commission at no extra cost to you.  You can read my full disclosure here.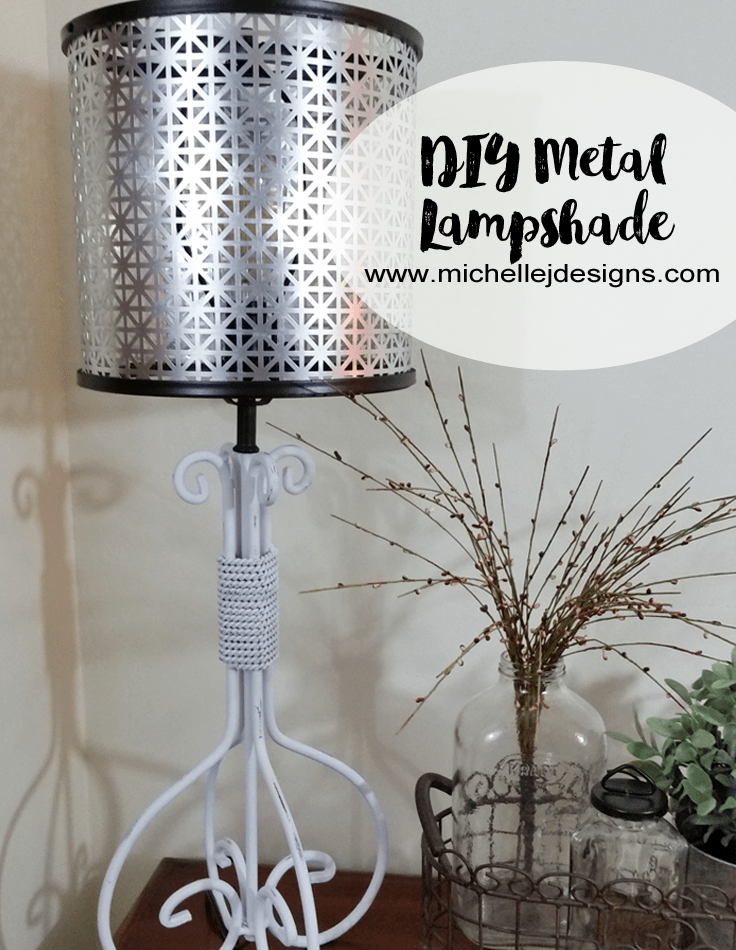 DIY Metal Lampshade and a Lamp Re-Vamp
Ever since I got the great deal on 24 Edison bulbs I have been on the search for lamps to re-do.  I was in Omaha last weekend and my cousin and I spotted this guy in a really cool junk shop.  Thanks to my relatives for putting up with my junking adventures.  I appreciate it you guys!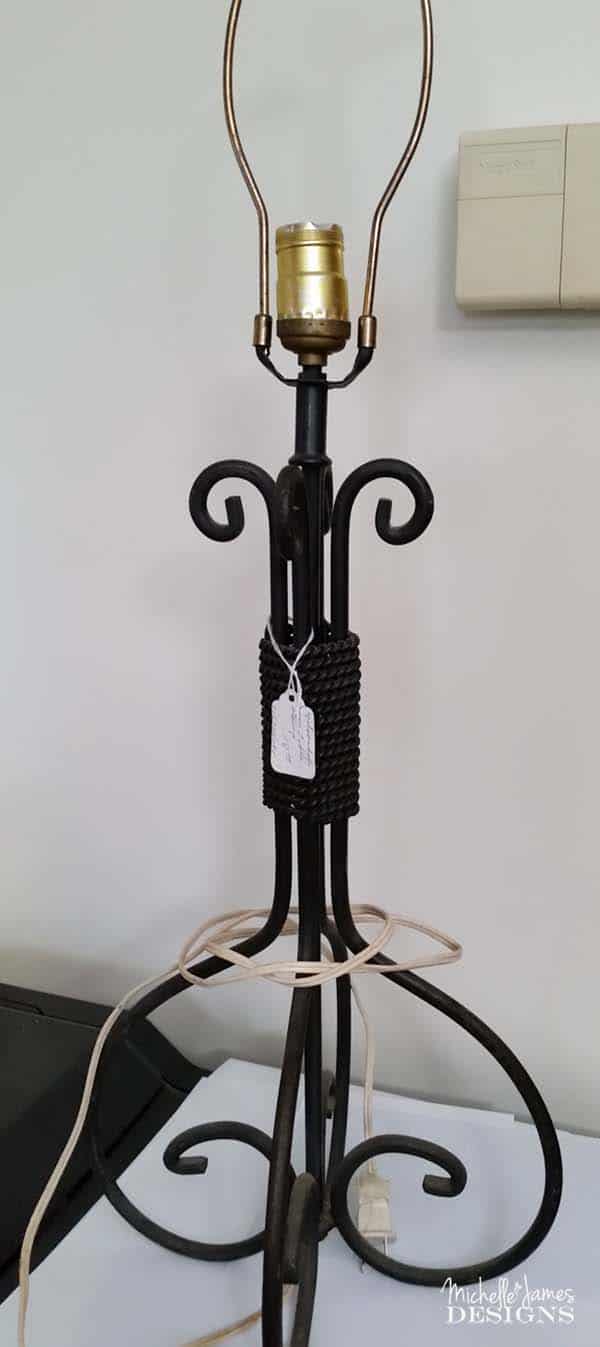 The price tag said $18 but the guy at the counter gave it to me for $10 because the top was very wiggly.  I was going to re-wire it anyway but I took it for $10.
When I got it home I cleaned it up, took out all of the wiring, and took the existing light kit off.
I spray painted the whole thing white.
It did not have a shade so I began the search for something that would go well with the Edison bulb.  I thought maybe just the metal frame of squared off lampshade, I thought of using the wiring from a lampshade as a base for metal then I saw a pin that showed a metal lampshade held together with two embroidery hoops.  I knew this was the one I wanted to try.
DIY Metal Lampshade Supplies List
Piece of sheet metal –  mine is 36″x 24″
Embroidery Hoops (preferable wood) – Mine are 10″  but I used the plastic ones (not recommended)
Wood piece for the top to attach to the light kit – Mine was a piece of square basswood  1/2″ x 1/2″
Wood Screws
Small nuts, bolts and washers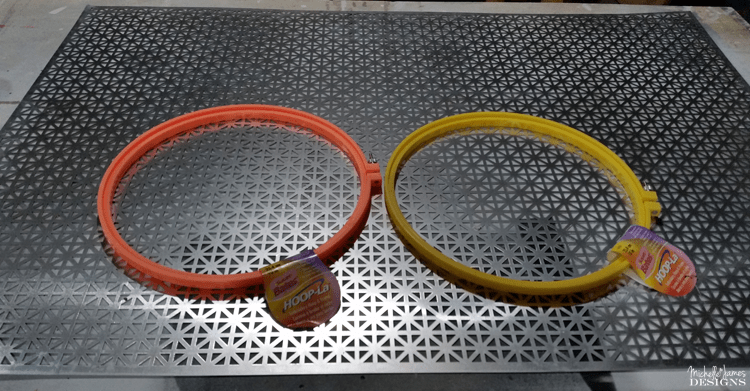 The first thing I did was cut the metal using my new cutters.  I thought it would be much harder than it was.  It was really easy.  I did wear gloves just in case there were some sharp pieces sticking out.  There didn't seem to be many of these.  Like I said, it was pretty easy.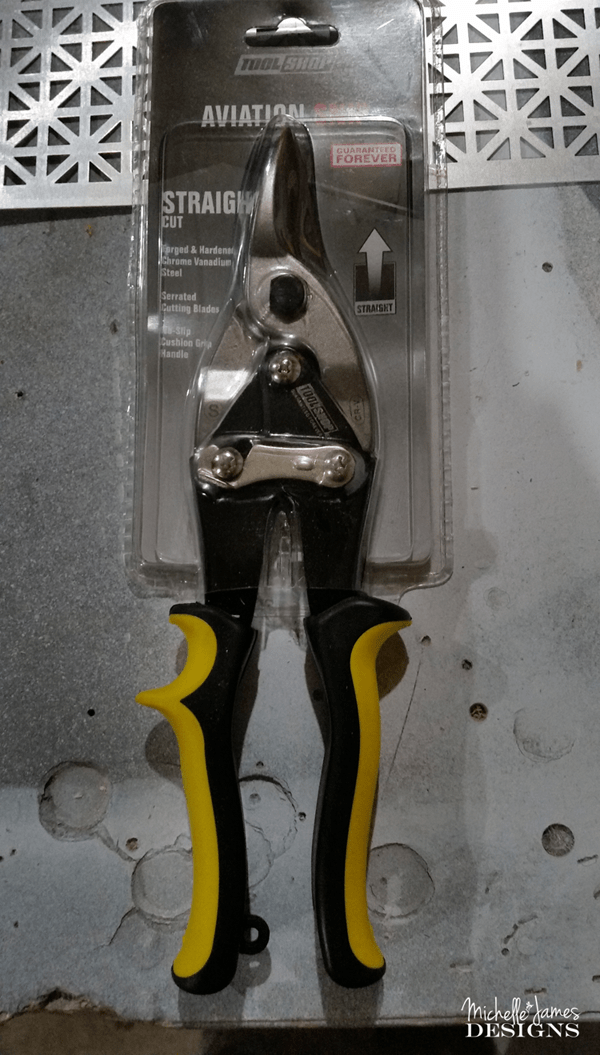 I calculated the circumference of the 10″ hoop using this calculator.  Easy peasy!  No one said that creating a DIY metal lampshade would include hard math!  LOL!
Then I added an inch-ish so the ends would overlap.  We needed room for the nuts, bolts and washers so the shade would stay together.
My piece ended up being 10 1/2″ x 32 1/2″.  This means I still have enough for another shade in the future.  Yay!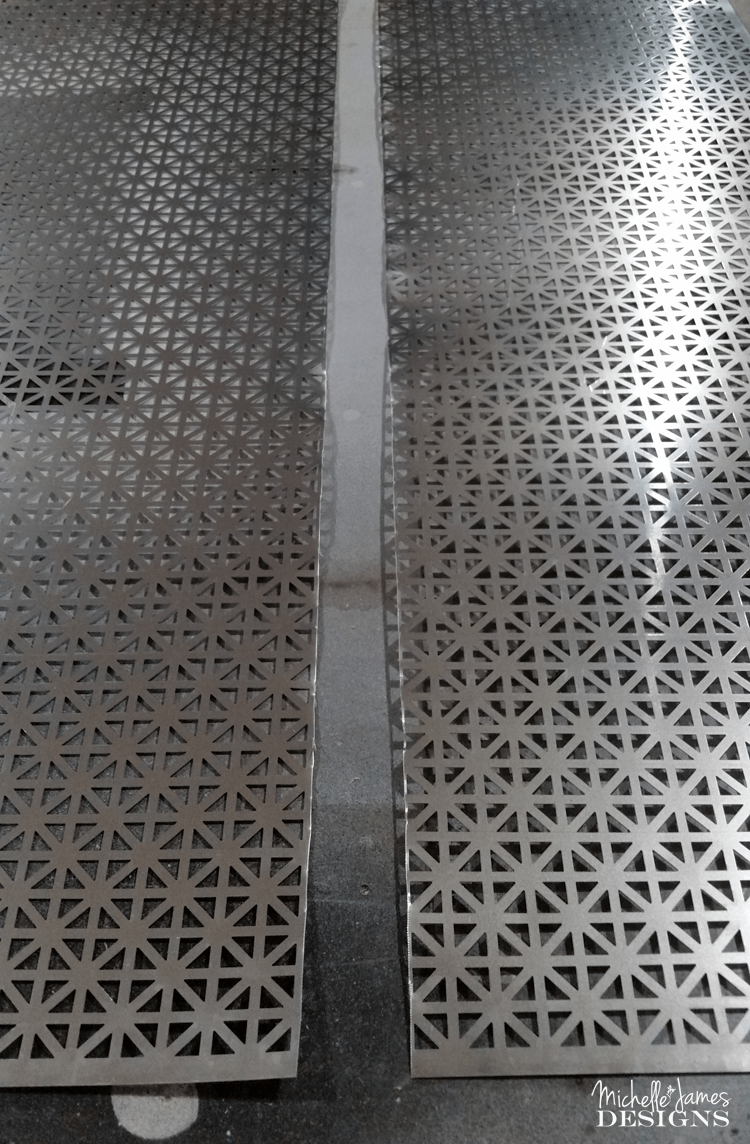 I had already spray painted the embroidery hoops.  This is where the wood hoops would definitely be better.  Hobby Lobby was closed the day I was shopping so I picked up the plastic ones at WalMart.  They are probably half the price but the paint just chips off so easily that it just isn't worth it.  I will probably be ordering the wood hoops and replacing them onto my shade.
After painting the hoops we created a circle with the metal and clamped one end.  Then we added the hoop to the other end.  (This is where the 2 people come in handy)  It is just too much to hold onto with just one person.
After we got one hoop on Jeff added the nuts, bolts and washers (3 sets) along the "seam" of the lampshade.  Then it is held together and the other hoop is much easier to attach.  Since there are holes in the metal he just added them using a screw driver.  No drilling was required.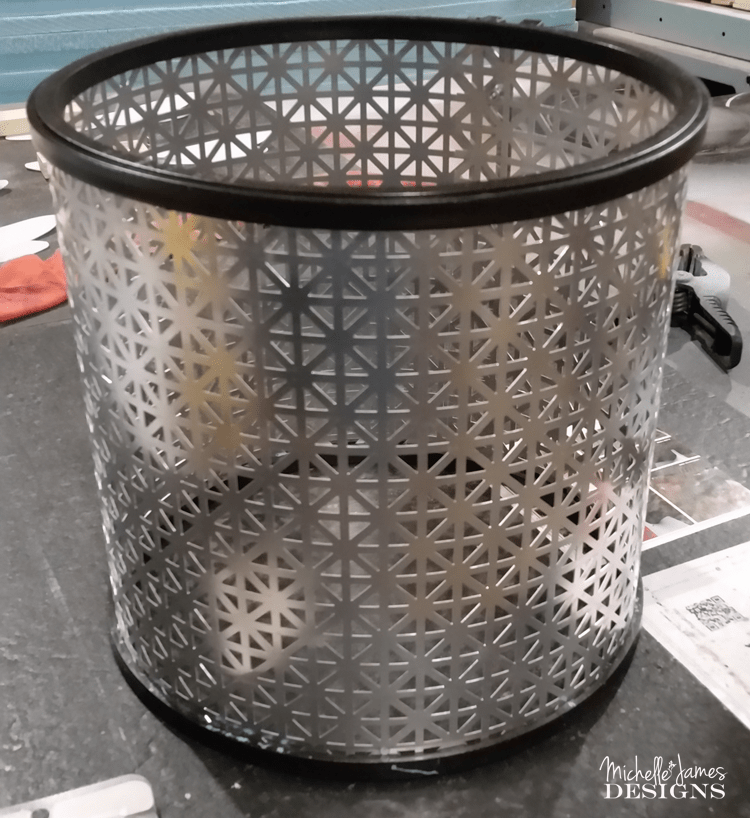 Here is the back of the shade showing the nuts, bolts and washers!
As we added the hoops to the metal the paint chipped really bad and the colored hoops were showing.   I don't think the wood hoops would have done this.  Anyway, then we added the piece of basswood across the top.  Jeff had to bore a place for the top of the light kit to fit in because this piece that we had on hand was the exact height of the screw piece at the top of the light kit.  We needed to be able to screw the top piece on to hold the shade in place.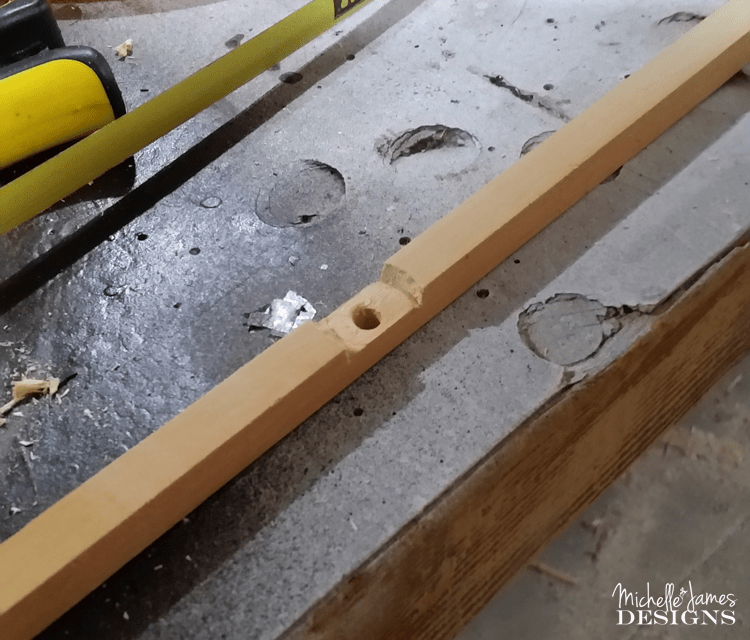 Then he drilled holes through the top hoop and into the ends of the basswood piece and used a wood screw on each side to hold it in place.  Then because of the chipped paint I had to mask all of the metal, inside and out, and repaint the hoops.  What a pain!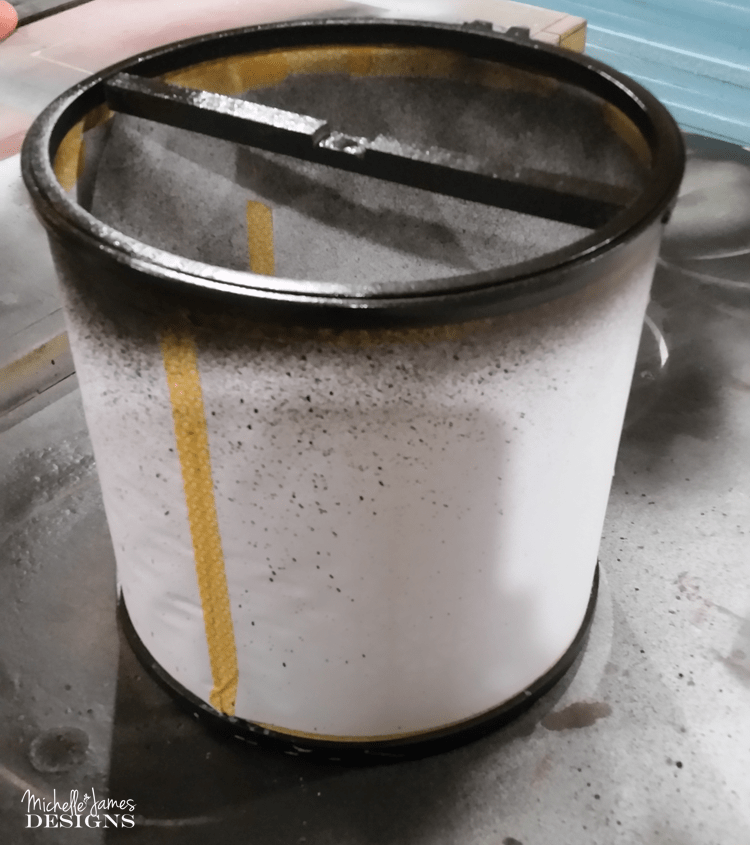 But it came out good in the end!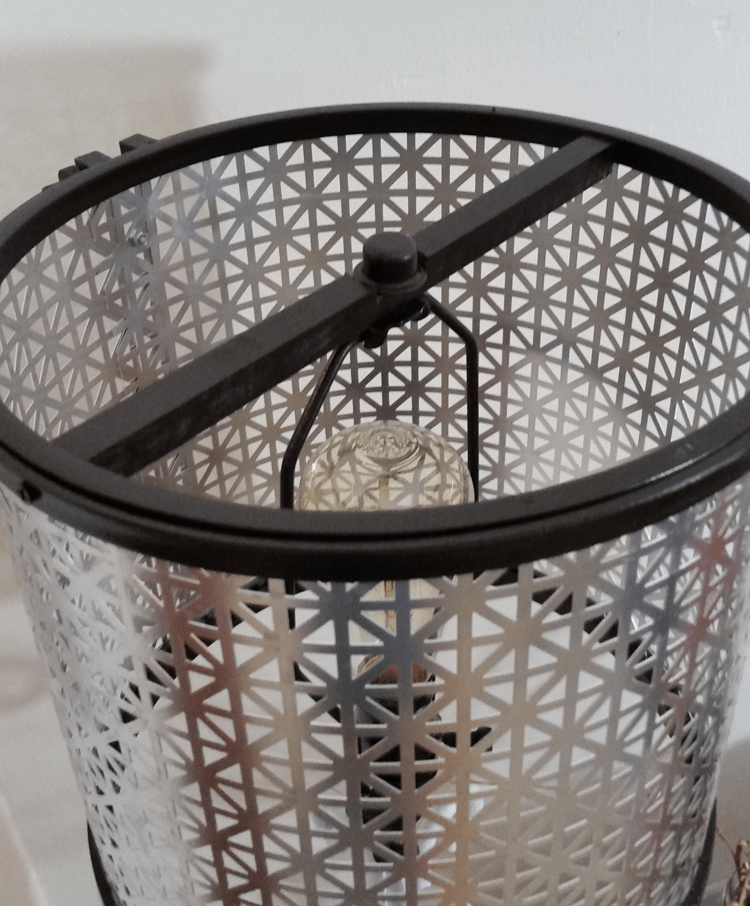 I really thought this would be harder to make than it was.  It was awkward at times trying to deal with the metal but it all came together!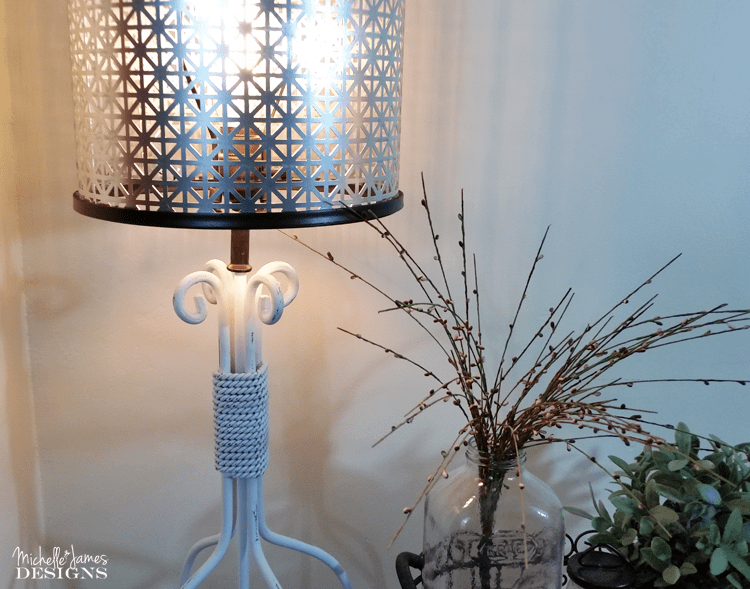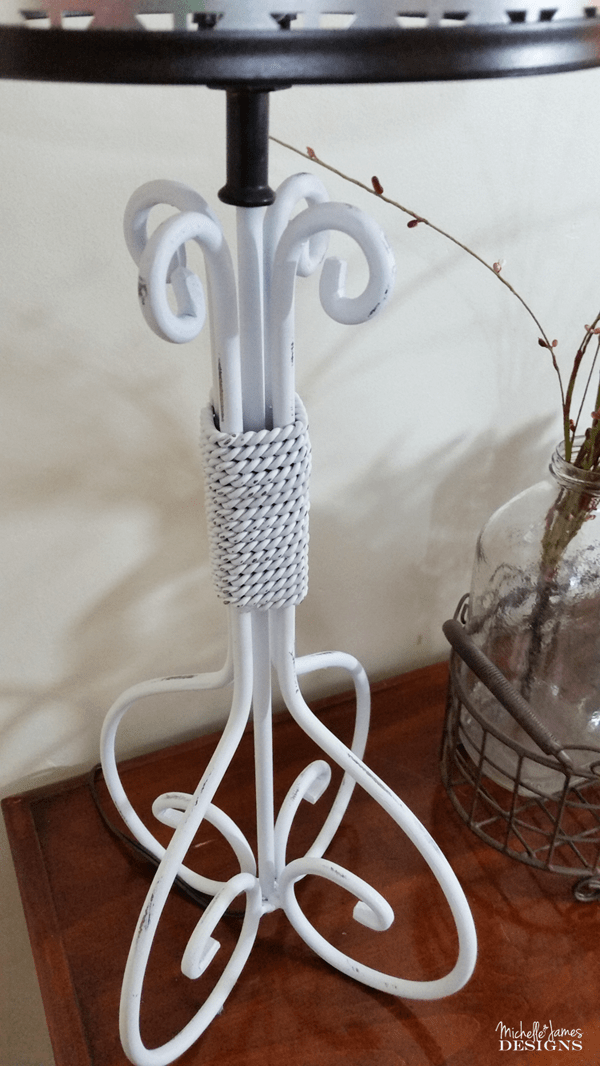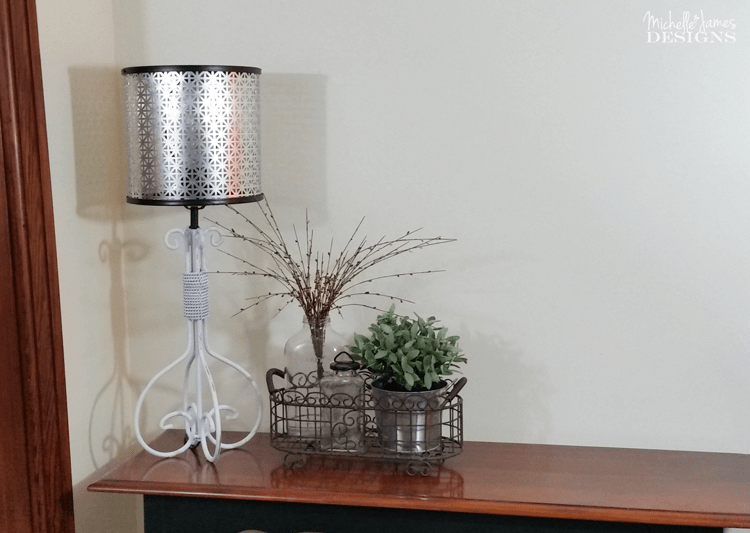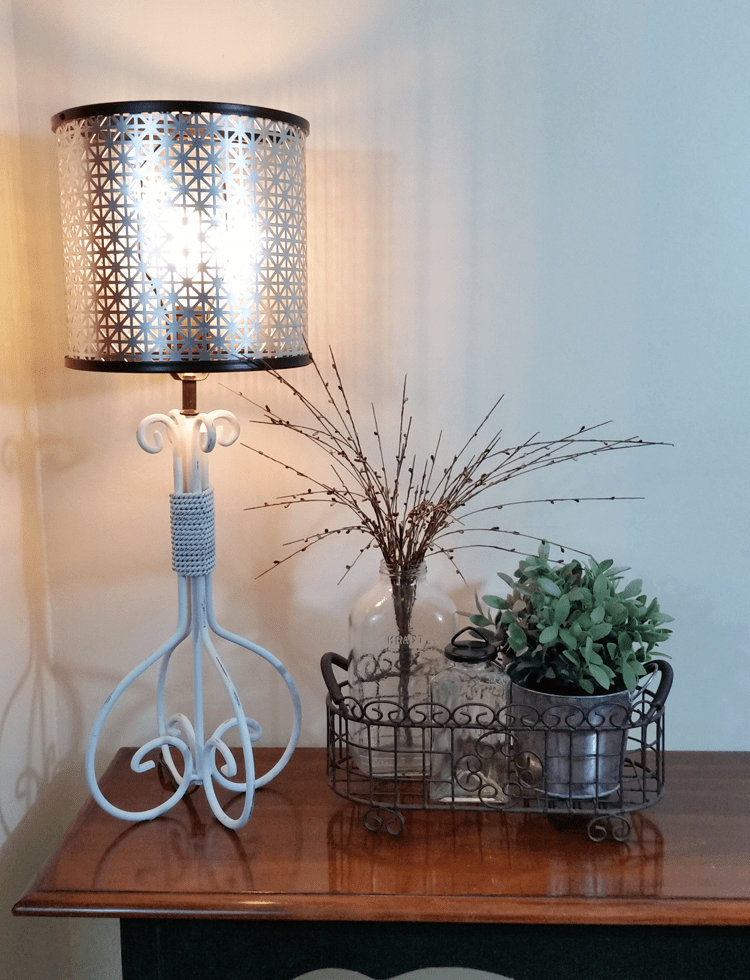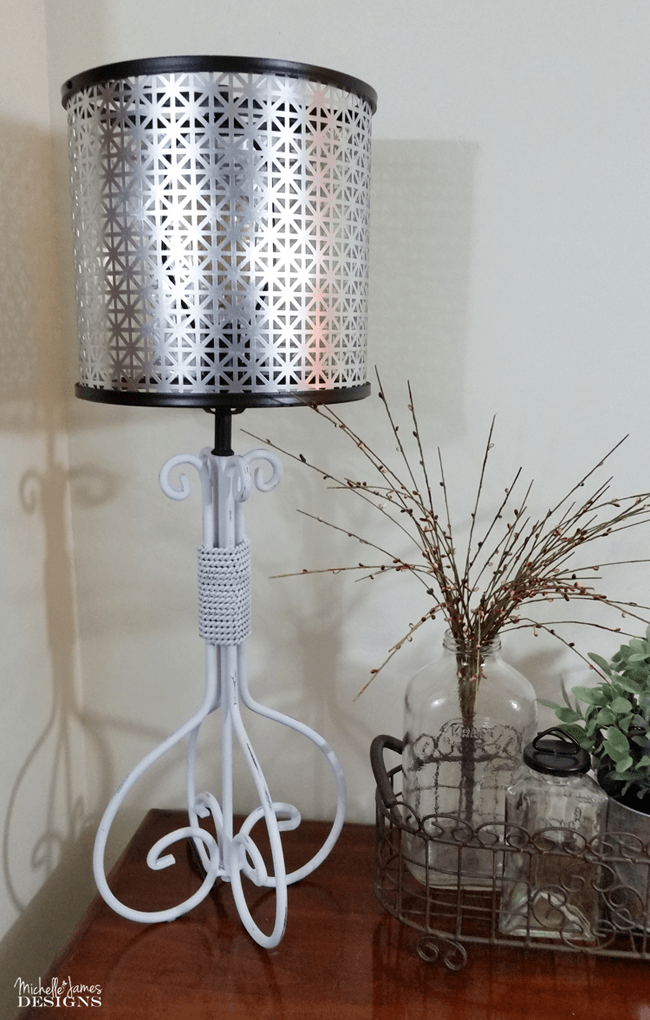 I hope you have enjoyed this tutorial.   If you like it be sure to pin it and share it!  I appreciate all of the shares and pins I can get.  LOL!
You can find a lot of these products on my Favorite Things Store page!  Check it out!
Thanks so much for stopping by and don't forget to sign up for my email/newsletter by typing in your email address in the subscribe box at the top of this post or in the sidebar.  Then you don't miss a post or a class!  And you can like my page on Facebook!
Michelle
I am sharing this post at:
Enter your name and email to receive tips and tricks, tutorials & deals!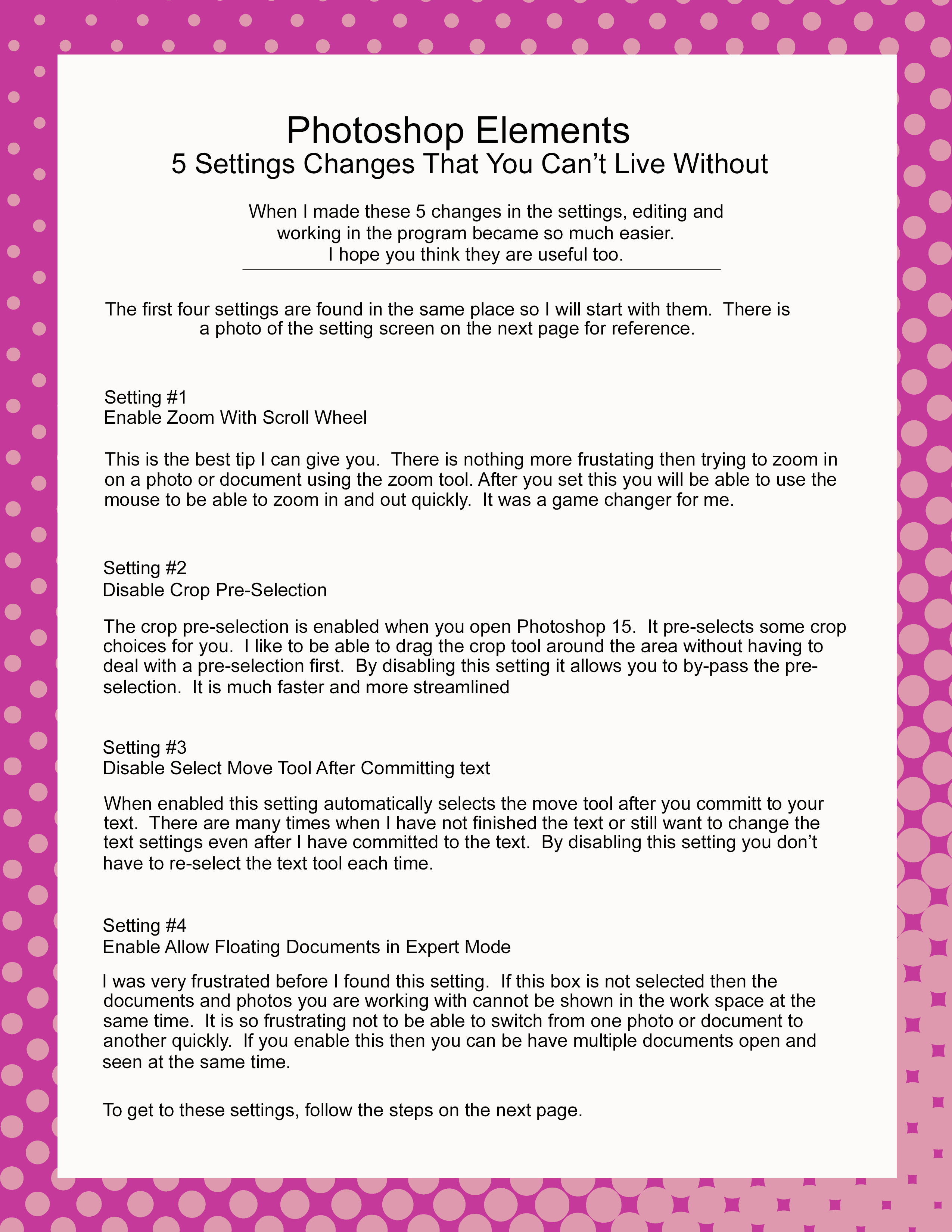 Sign up to get access to an instant download to my five favorite Photoshop Elements settings changes that will make editing and designing easier.
Your information will *never* be shared or sold to a 3rd party.