Don't you just love to decorate for Christmas? I love the traditional red and green, then some years I get in a teal mood. This year I am back to the red and green and have created some free Christmas printables for you to download for FREE!
Making my own art work means I can change it as often as I like and it is budget friendly. I can afford a little bit of ink and a few pieces of card stock and I can re-use the frames.
I have recently joined a new Facebook group for bloggers hosted by Janet at Shabbyfufu. Her blog is BEAUTIFUL and her photography is gorgeous so be sure to check it out when you are done here. Janet has created a fun Christmas Hop for all of the group members and today is the day we are posting all of our Christmas creations, recipes, crafts and more!
Free Christmas Printables

I love to create printables and am getting into it more and more. Graphic design is fun for me. These Christmas printables are simplistic, yet traditional and will look great in any home.
You can print them on 8.5 x 11 white card stock then frame in an 8.5 x 11 or 8 x 10 frame. I love the wood frame but I think a really nice black frame would look nice too.
Holiday Light Company
The first one is the "Holiday Light Company". I love the little bit of green and red along with a lot of white space.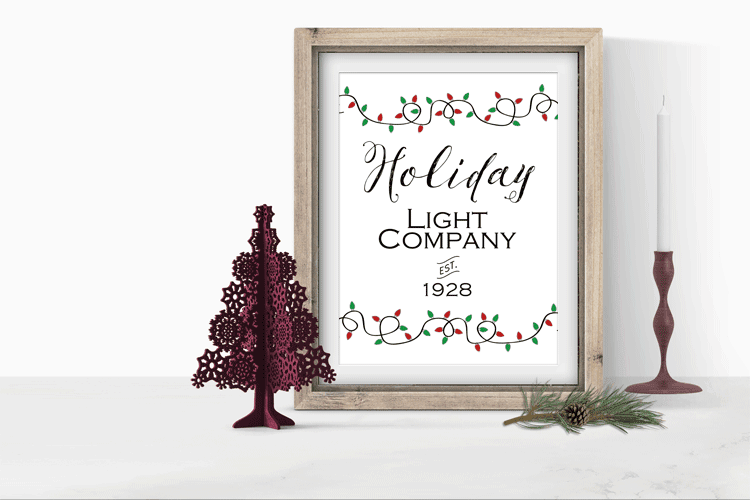 Farm Fresh Christmas Trees
I like this one for all of the same reasons I like first one. LOL! It makes me happy. I hope you like it too.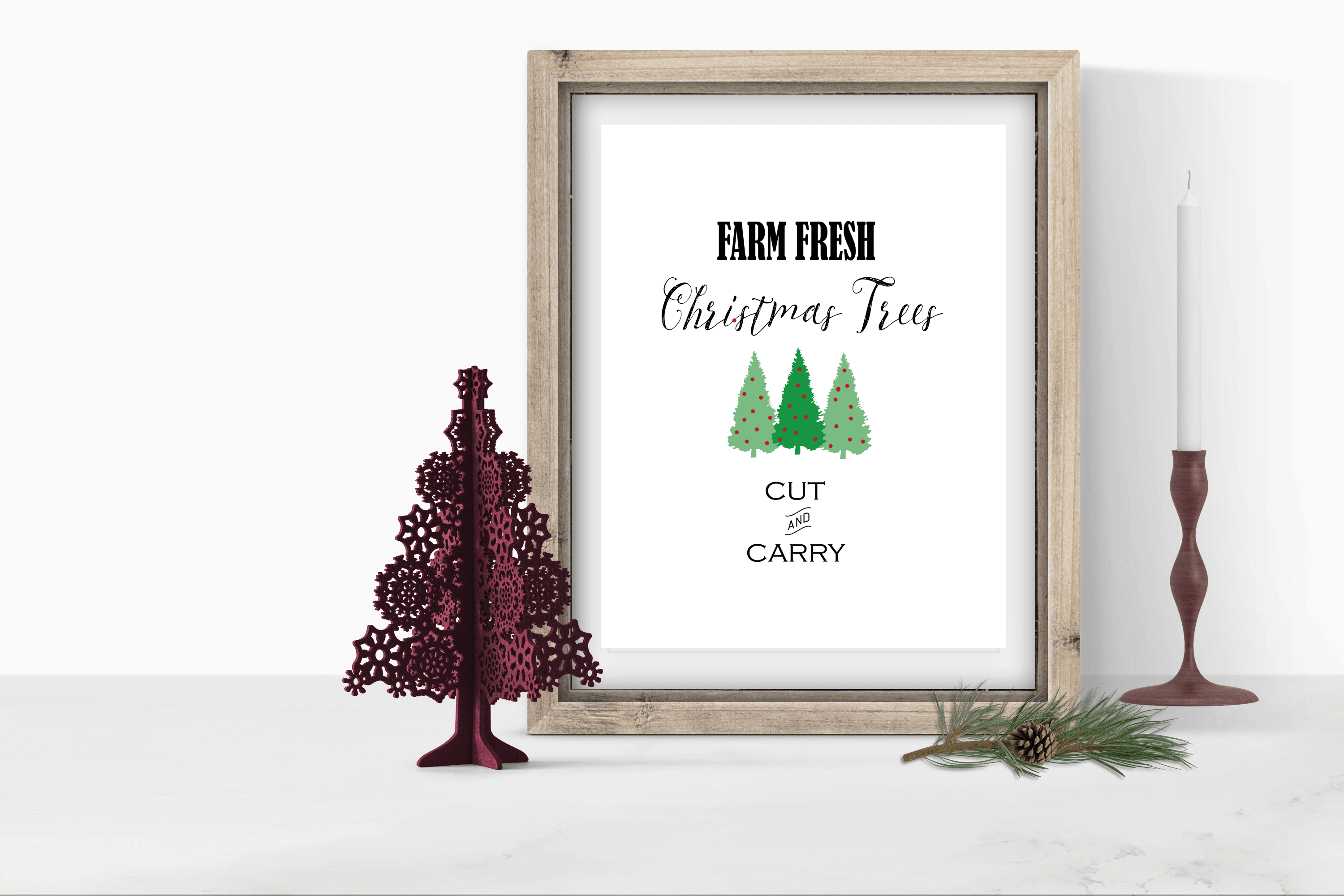 I hope you like the Free Christmas printables.
Thanks for stopping by and be sure to check out the rest of the fun bloggy projects below! If you would like to check out my other printables click here for the gallery!
Michelle
The Creative Christmas Link Party is hosted by Janet of Shabbyfufu and the the bloggers of Blogging 50. Please visit all of the talented bloggers below!