I am gearing up for the March card class. We are using the Garden Journal collection from Bo-Bunny this time. I love these vintage papers and it makes some gorgeous cards. I hope you will agree.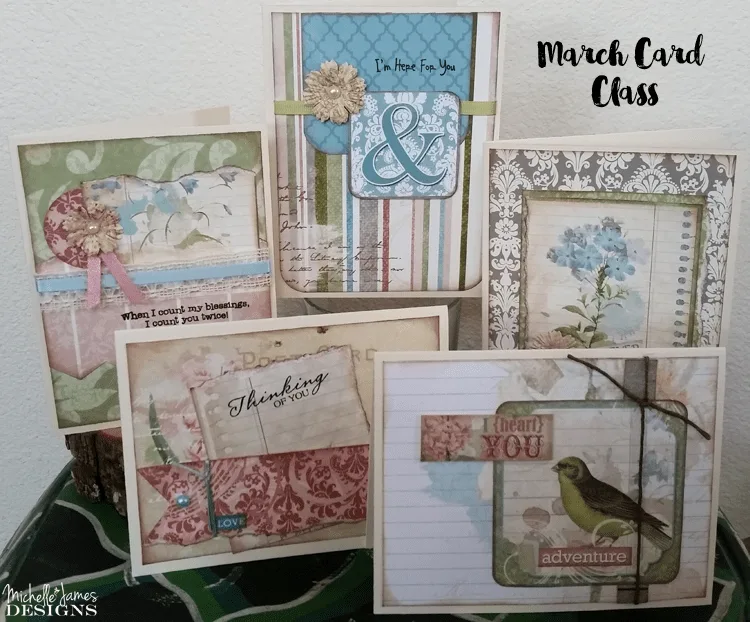 Garden Journal March Card Class
These papers are perfect for all occasion cards such as thinking of you, get well, and birthday. The muted colors of tan, green, blue and pink work well together create a wonderful vintage feel.
This class will be held in Emmetsburg on Thursday, March 31st at 6:00 pm. It will be held in our usual location at the Episcopal Church on Main Street in Emmetsburg.
The cost is $25.
All registrations and payments need to be in by March 12, 2016
When you sign up for the class you will receive a kit that includes:
Instructions for the five cards complete with full color photos of the cards,
pre-cut pieces to make the cards,
all of the extra papers from the kit to make more cards or projects at home.
If you like the cards but cannot make it the evening of the class go ahead and sign up and make them on your own time. They are all easy and ready to go!
The group of five cards you will be making in the class.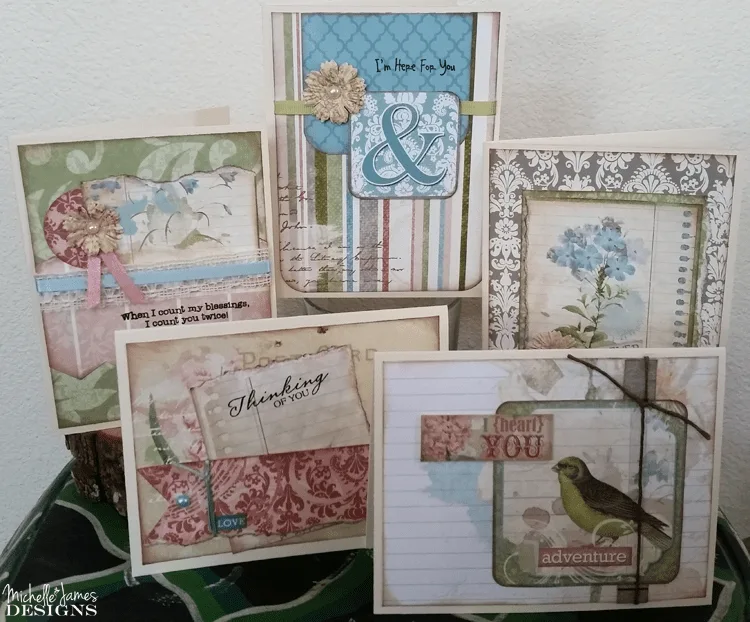 The individual cards.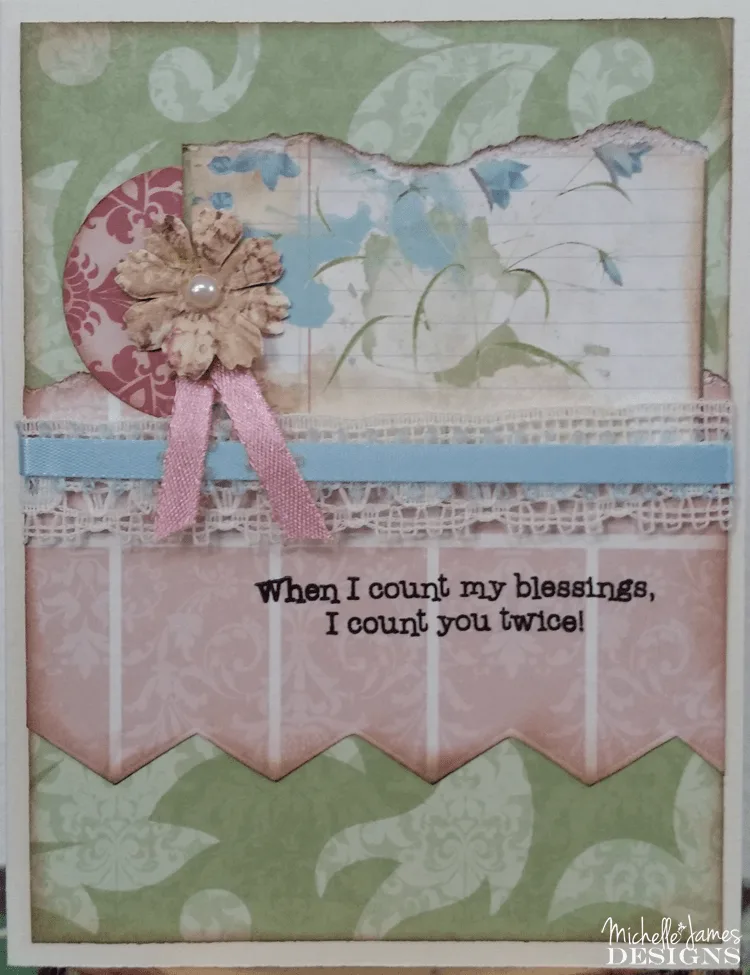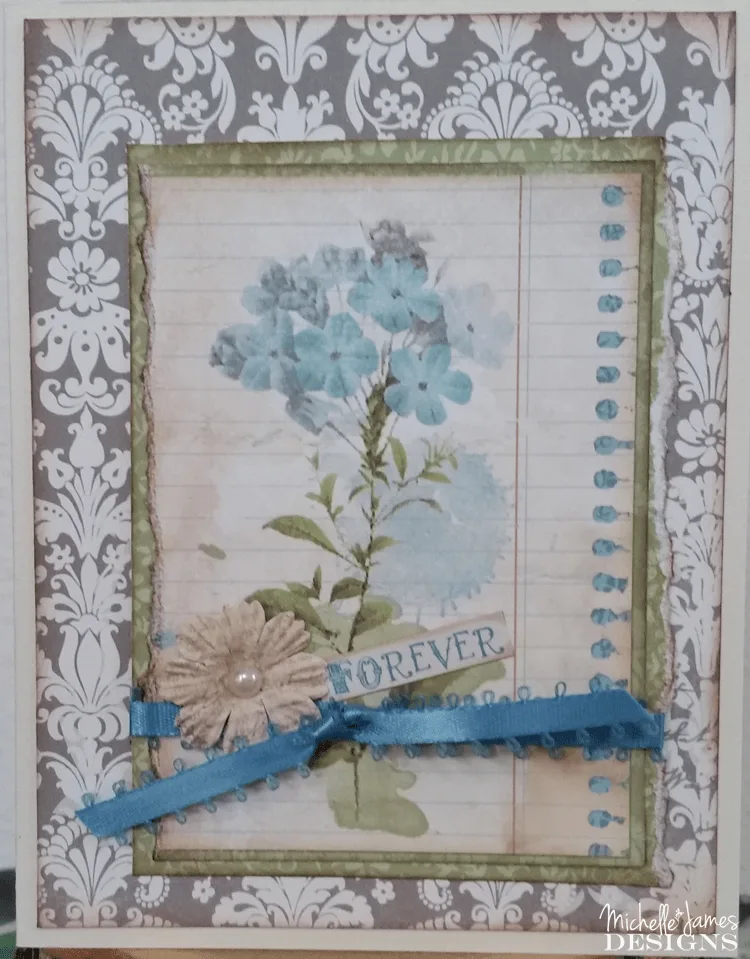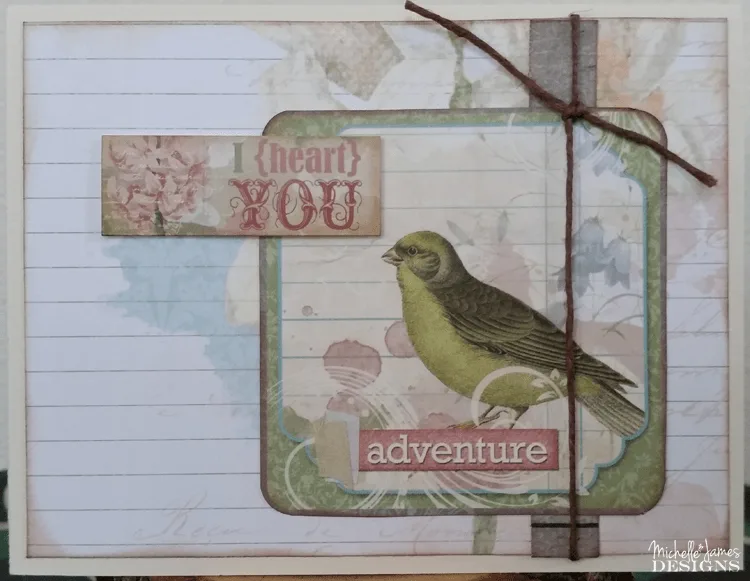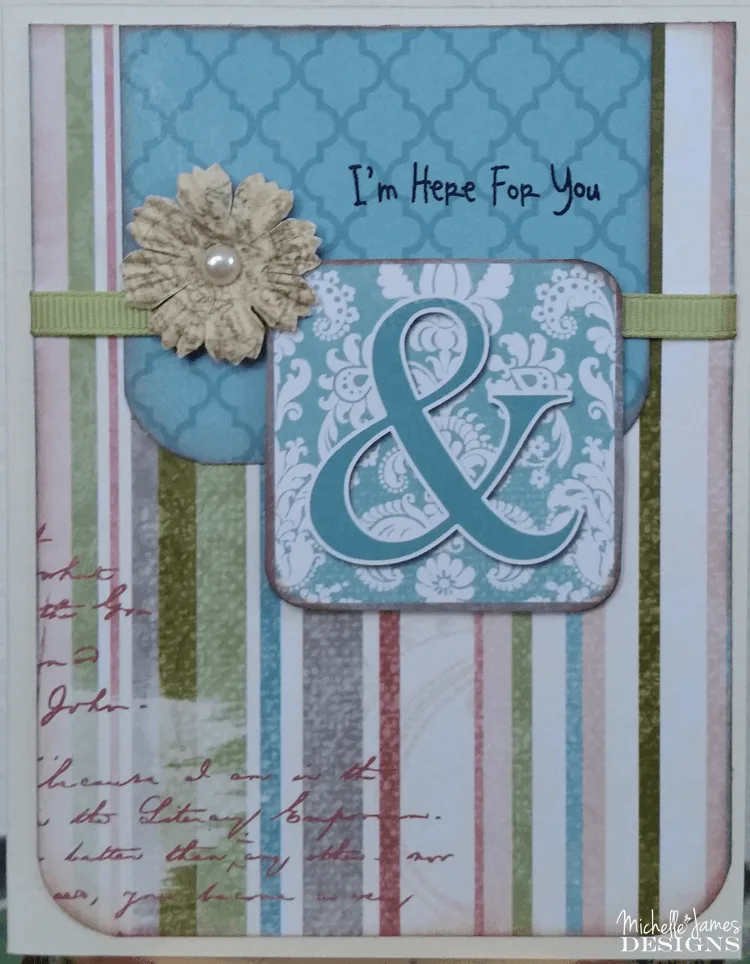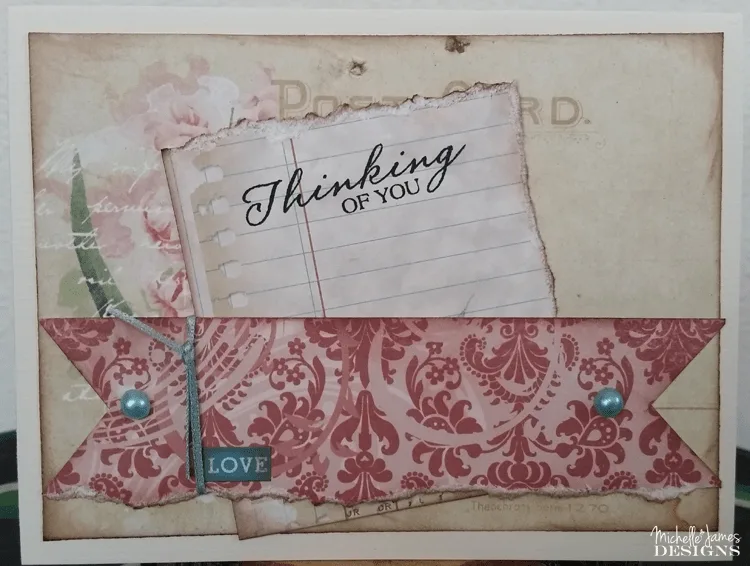 I hope you like the cards and will sign up to join the fun in the Garden Journal March Card Class.
Click on the "add to cart" button below to sign up online with a debit or credit card.
If you would like to pay with a check please email me at [email protected] and let me know that you would like to sign up and send a check made payable to Michelle James to 802 Palmer Street Emmetsburg, IA 50536.
If you like these cards or craft classes be sure to sign up for my email/newsletter at the top of this post or in the subscribe box in the right sidebar.
I love to meet new people!
Have a great day and thanks for stopping by.
Michelle