This is a sponsored post. Some or all of the hosts of the Fab Furniture Flippin' Contest receive monetary and/or product compensation from the sponsoring brand, General Finishes, in order to complete their themed projects. General Finishes will also provide the prize package for the contest winner. All of the opinions are my own. You can see my full disclosure here.
It is another great month of the Fab Furniture Flippin' Contest and this time I have made some guest room bedside tables.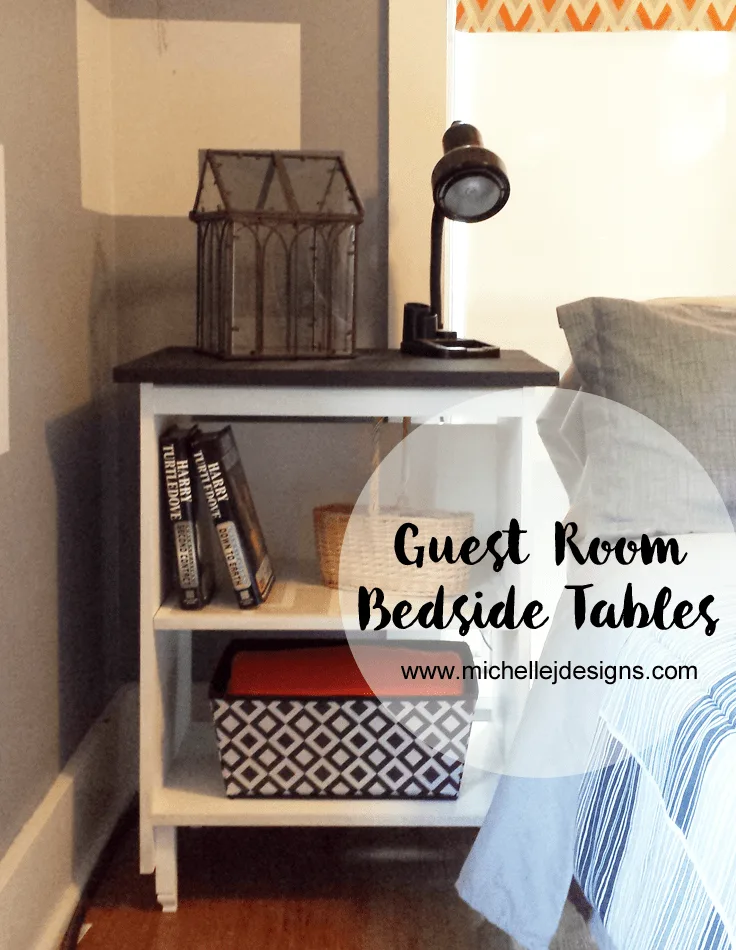 Guest Room Bedside Tables
This month's theme is Geometric Design so I will show you the fun pattern I painted on the side and the shelves of my tables. You will love it. And the generous sponsor is General Finishes.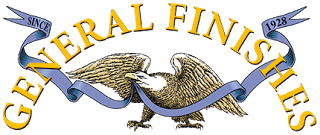 They have some awesome paint and stain finishes and one of their new products is the Pearl Effects. That is what I used to complete my project. I had fun on their website looking over the products trying to decide what to use. I was so excited when I watched the video about the Pearl Effects. I was sold!
Here is what my tables looked like to start.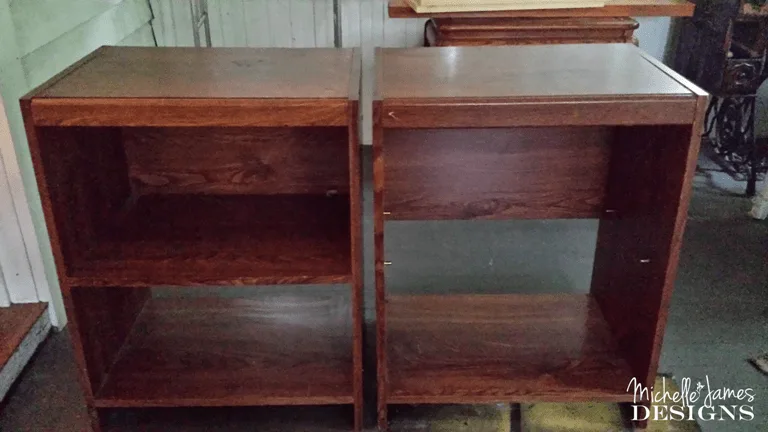 Pretty bad right? I got them from a garage sale for about $3 each. You gotta love this laminated furniture. Well I do because it is cheap and you make it look great. And that is exactly what I did.
I used white chalk paint from Folk Art and got started painting. I used three coats on the parts that would not have the Pearl Effects and two coats on the parts that would. After all the parts were painted and I had received my product from General Finishes I created a sample pattern on one of the shelves.
Years ago a friend of mine used a paint technique in her living room that used both flat and glossy paints of the same color to create this visually appealing design when the light hit the wall. You could see both finishes and I remember thinking how cool it was at the time.
I wanted the same effect from this. Since the theme was Geometric Design I used a fun pattern and taped off the shelf. Then I used a foam roller to apply the Champagne Pearl Effects paint. After it dried I peeled away the tape. It had work just as I had envisioned it.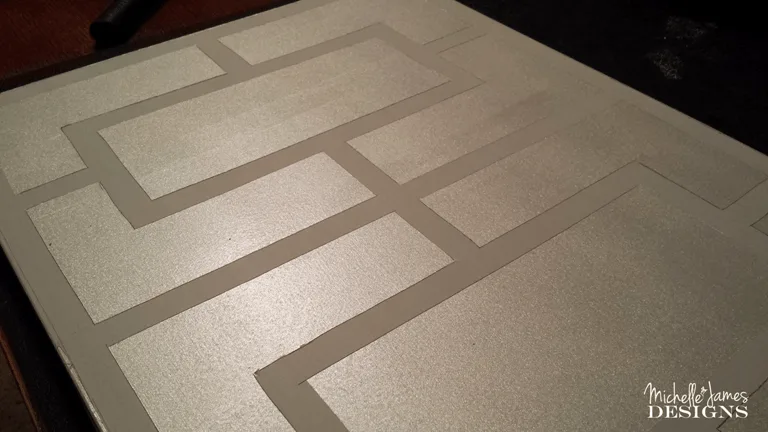 Isn't it pretty? So I got to taping and painting the sides of the tables and the other shelf.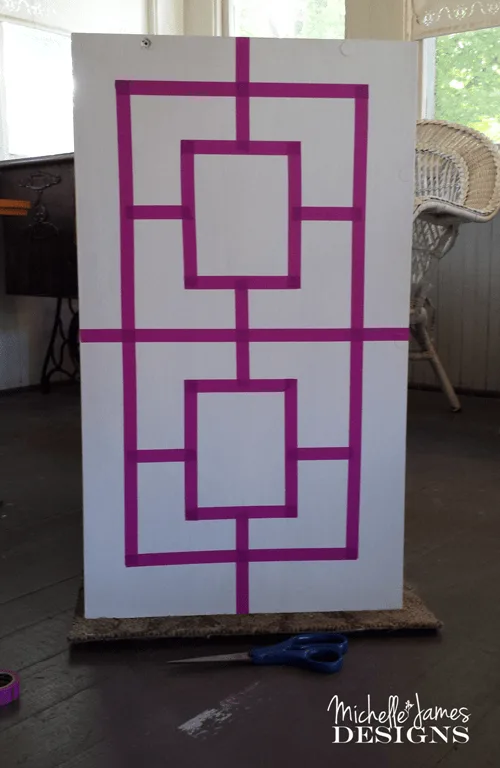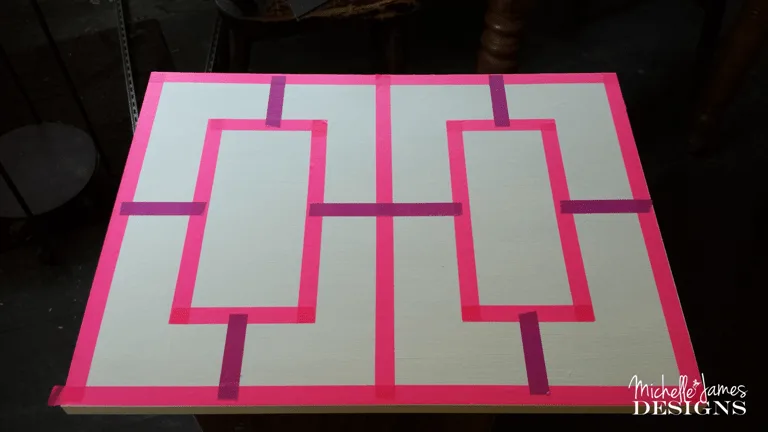 This is the product from General Finishes only mine was called Champagne Pearl.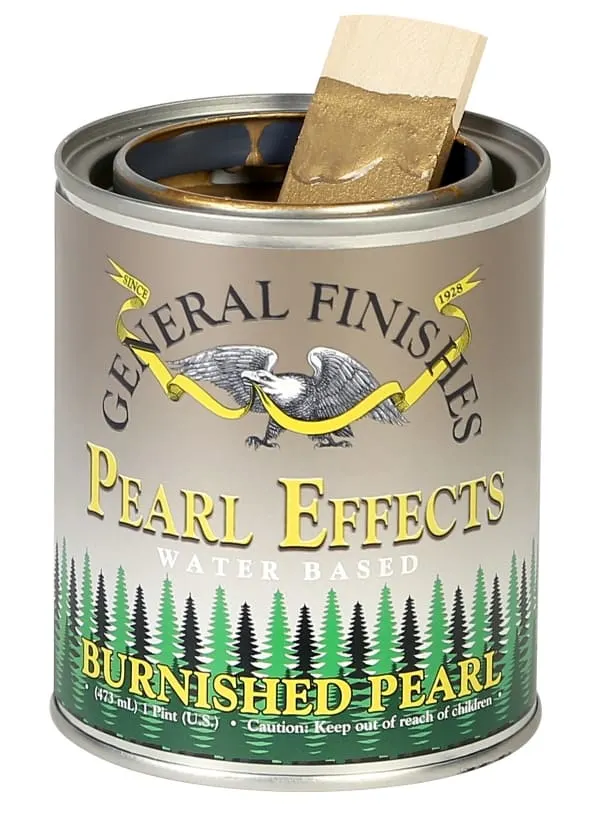 It really is a fun product.
I had purchased some boards to use to cover the top of the tables and I used black chalkboard paint on them. I thought it would be fun to write messages to my guests.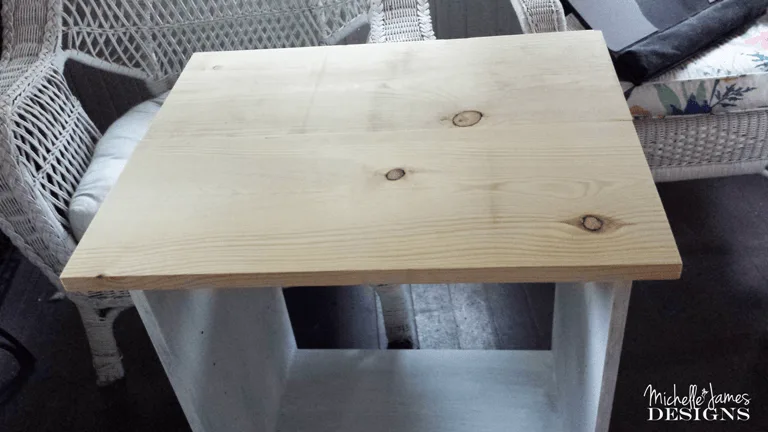 This was sort of the in between stage. But they were almost done and looking good.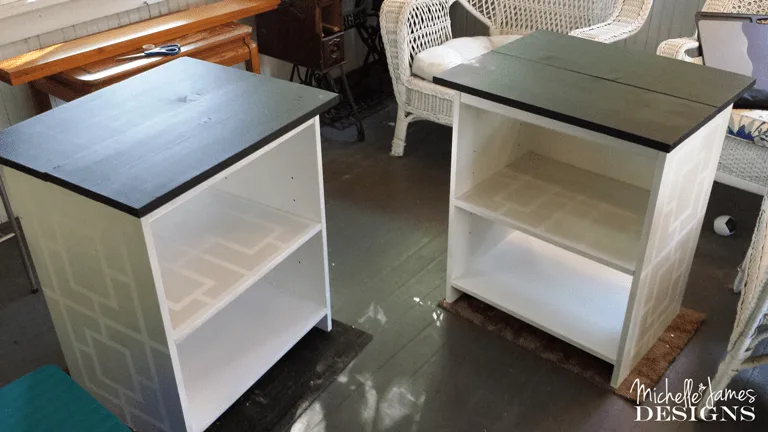 Don't you love the pattern? The Pearl Effects did exactly what I wanted it to.
Then I had Jeff add some legs and attach the tops.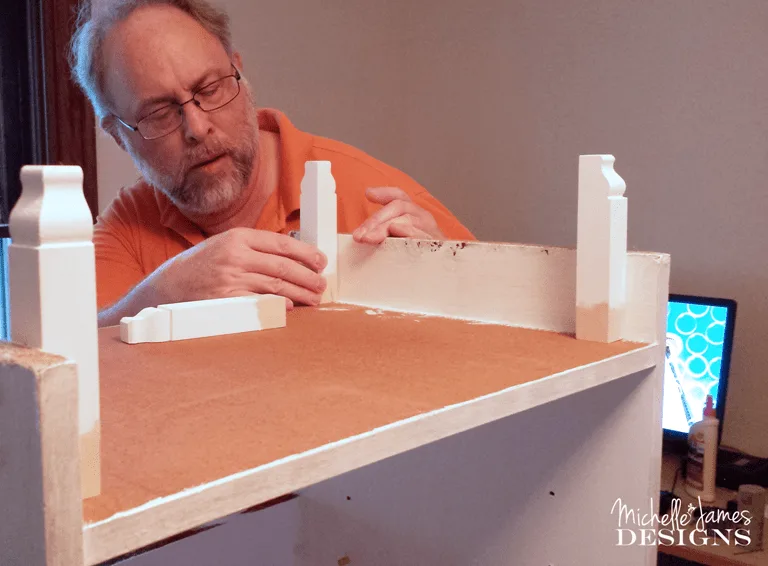 I did a little touch up and then they were done and now they are the new guest room bedside tables.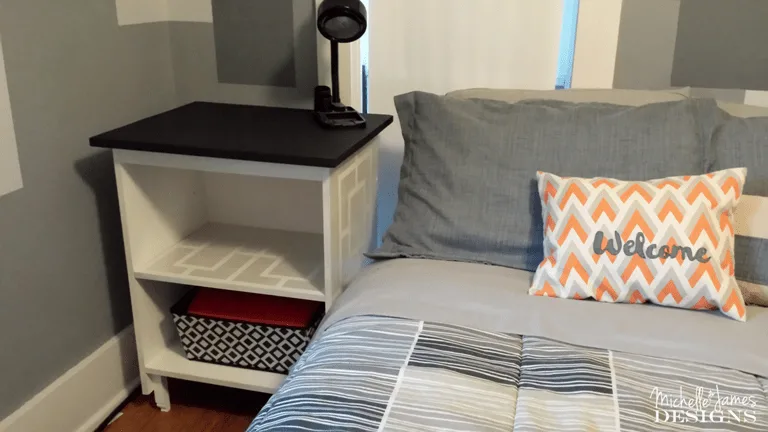 This was before adding all of the decor to the shelves and tops but you can really see the geometric design. I am so happy with the results.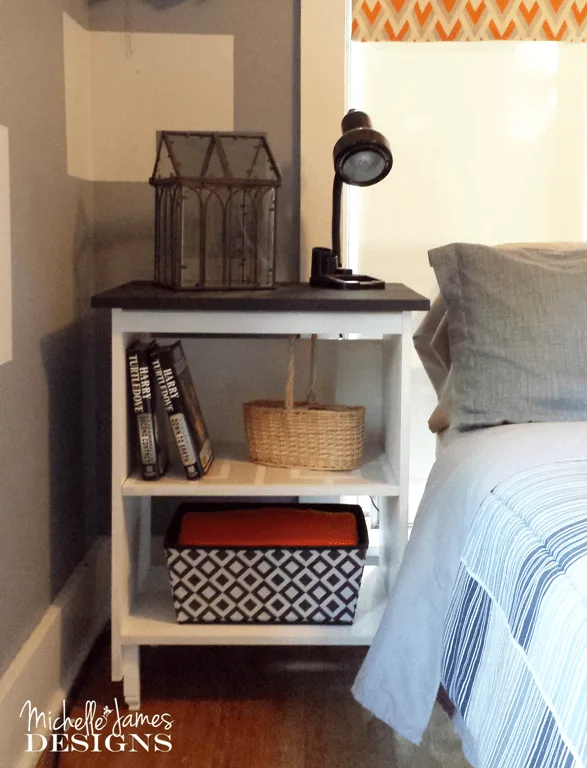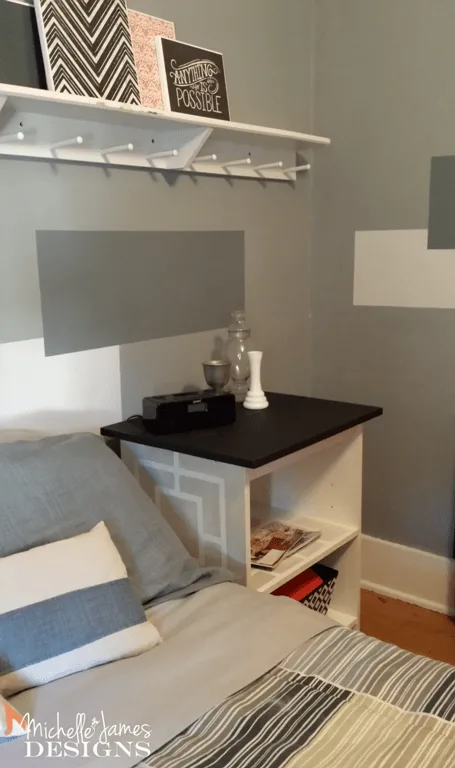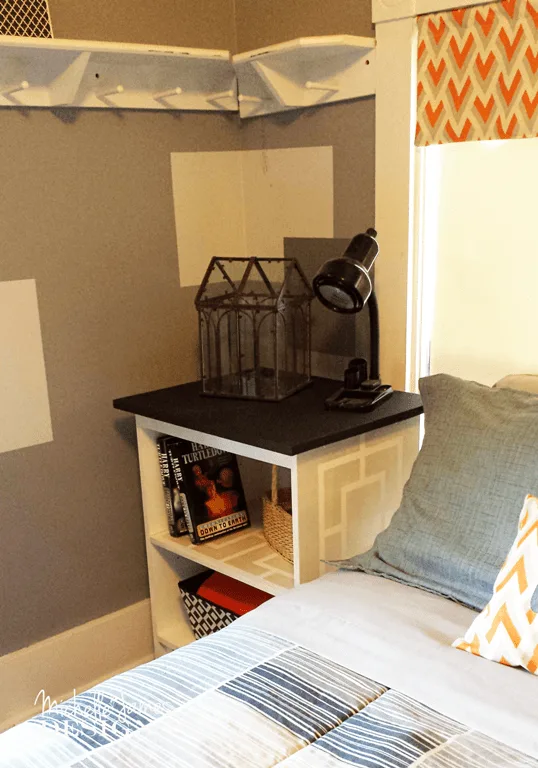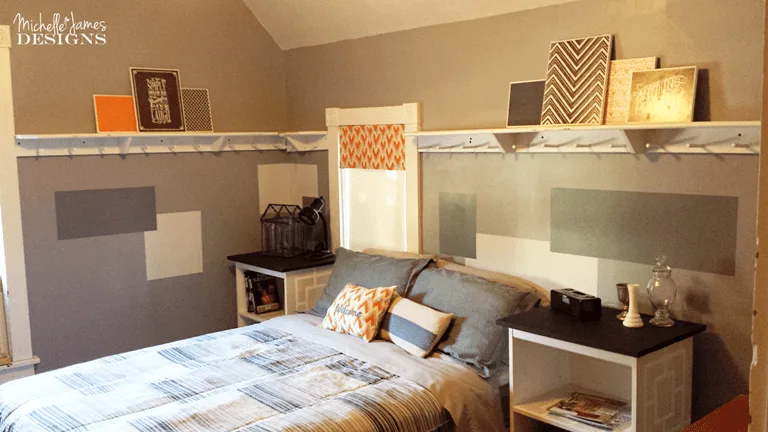 What do you think? They are just a tad high for the bed as is but when we get a box spring or add some risers to the bed they will be perfecto! And the height is sort of growing on me.
Be sure to stop by two of the hosts of The Fab Furniture Flippin' Contest to see the projects everyone else made this month. Such talent!
Carrie at Thirty Eighth Street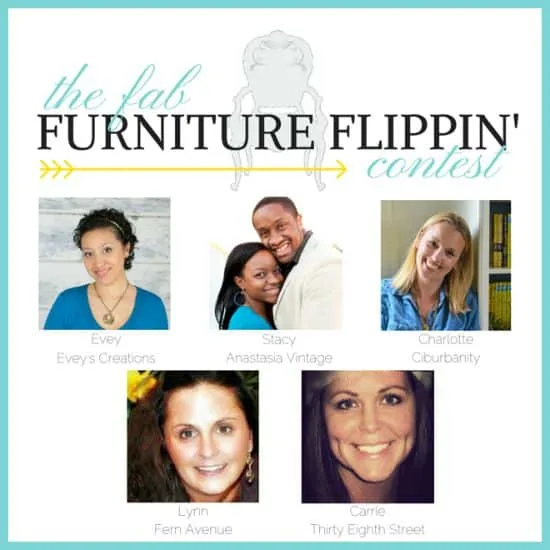 If you are an interested blogger and would like to join The Fab Furniture Flippin' Contest you mail email [email protected]. If you like re-purposing and up-cycling like I do then you will love this group.
Thanks so much for stopping by!
Check Out my Previous Entries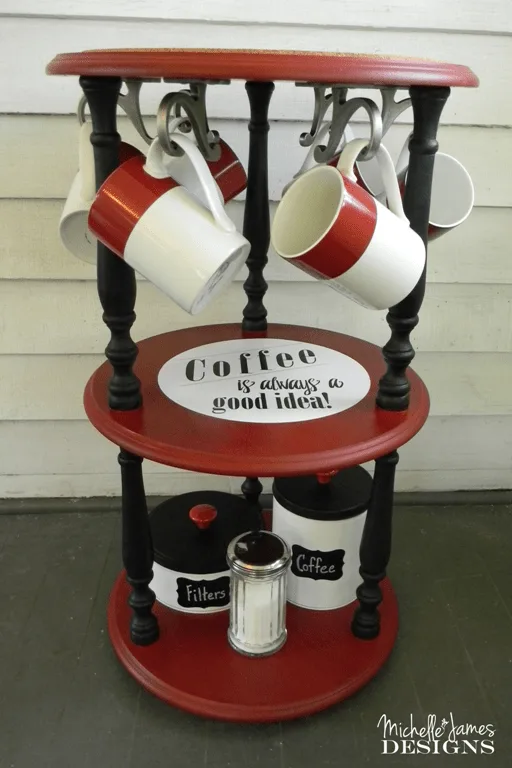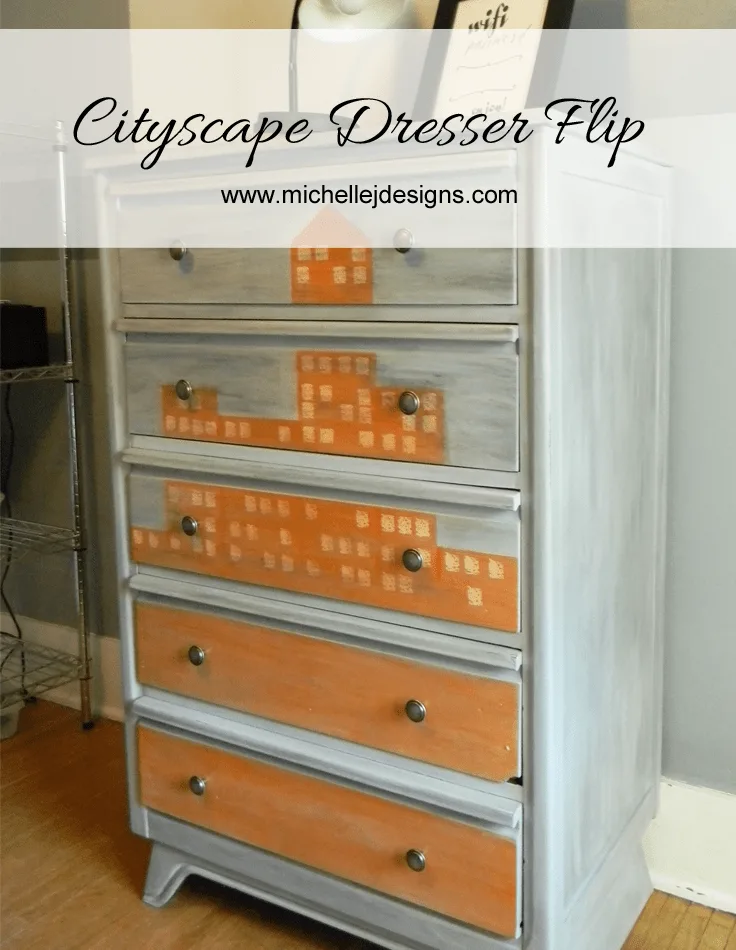 I am sharing this post at:
I am so excited because this post was featured at Two Uses Tuesday