This post contains some affiliate links. This means if you click on the link and make a purchase I will receive a small commission. These small commissions all add up to help me keep this blog going and I appreciate it very much. You can read my full disclosure here.
If you have been reading my blog then you know I have been working on our guest room. Today I am showing your the guest room welcome pillow that I made.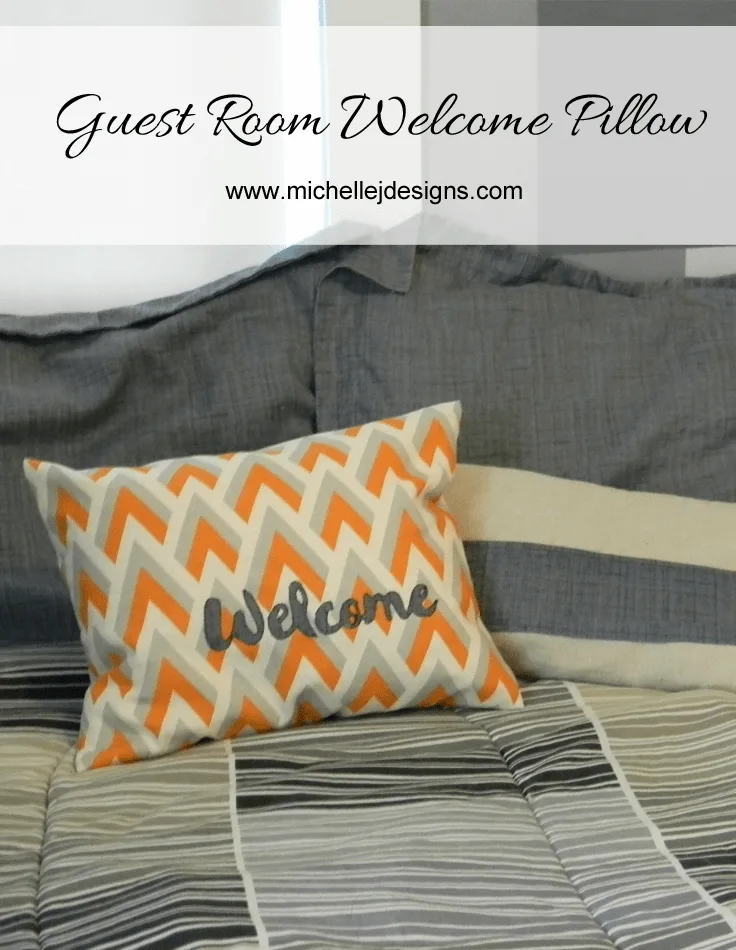 Guest Room Welcome Pillow
I found the chevron fabric on clearance at Hobby Lobby. It was just over a yard for $5.65. I was happy to find the orange and tan-ish duck cloth because it matched the colors in the room. I also got the pillow form using my 40% off coupon.
I decided to create an envelope pillow case for it. I was fairly confident I could do it on my own but just in case I followed this tutorial from A Curiously Chic Life. It was exactly what I needed to make sure I was on the right path.
Before I did any stitching on the case I wanted to have the word 'welcome" on the front. I started by creating the font I wanted on the computer.
I came up with this using the Glamour Brush font.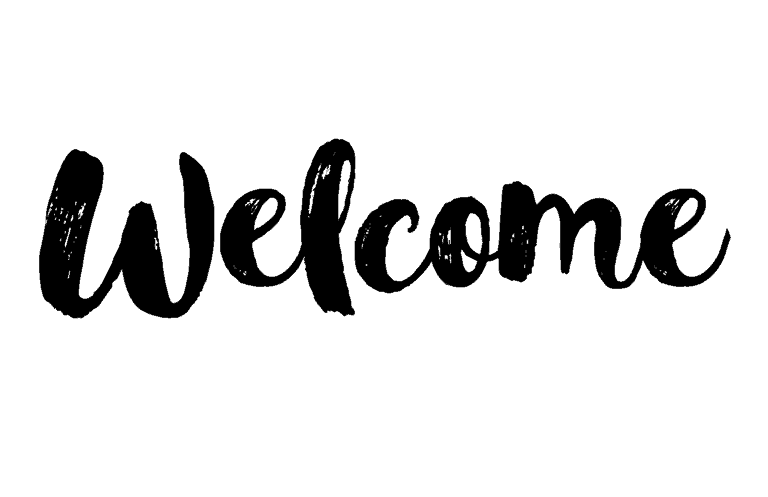 I printed it then cut out the letters and traced them onto my fabric.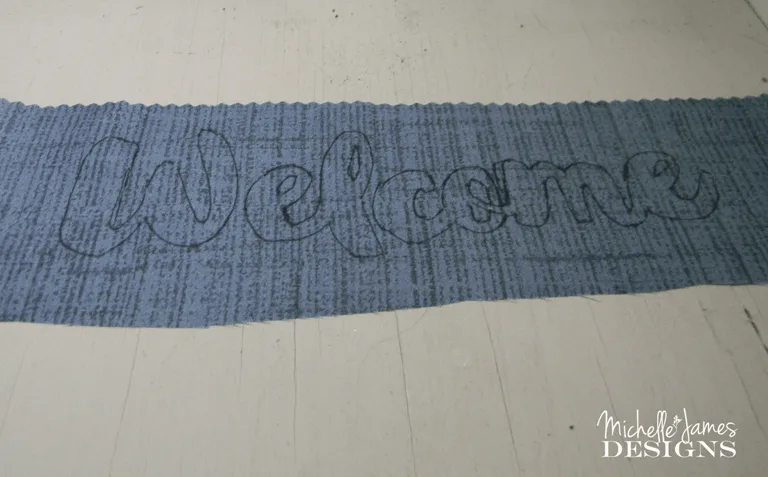 Then I cut out the fabric letters.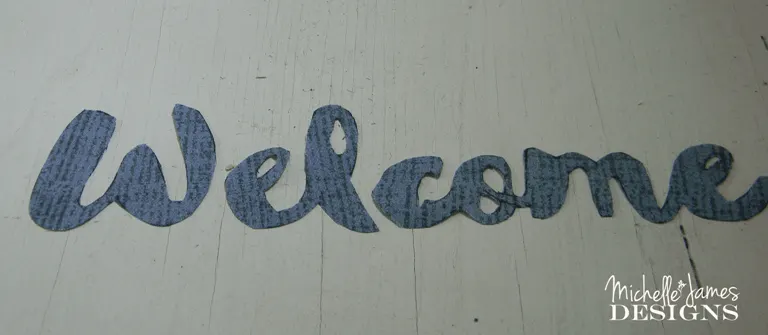 I did a little more trimming to in order to get all of the sharpie cut off then I used some Beacon Fabri-Tac Permanent Adhesive
to glue it down onto the front of the pillow fabric.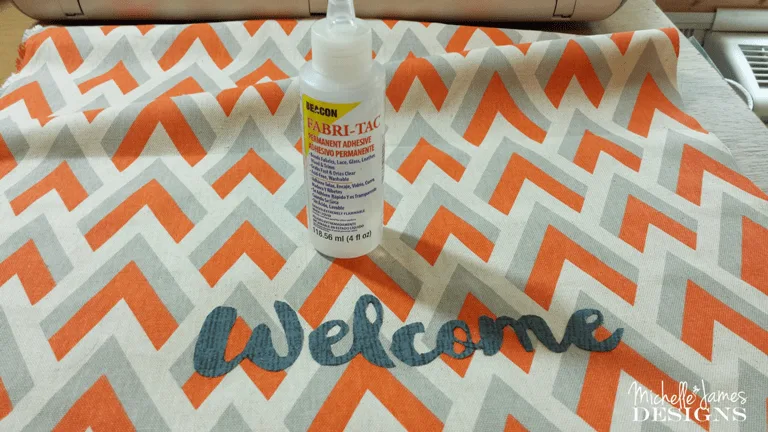 I don't have a fancy sewing machine so I used a zig-zag stitch on my sewing machine to stitch it down. There was a lot of pivoting of the needle and presser foot involved but I went slow and got it done.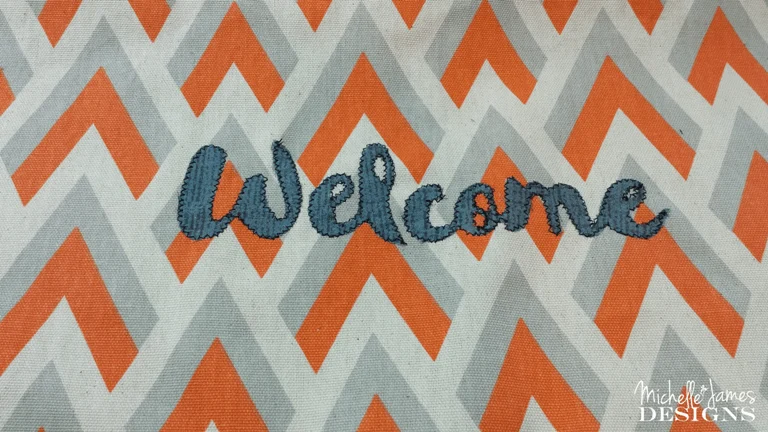 Then I completed the envelope pattern and was able to insert the pillow form.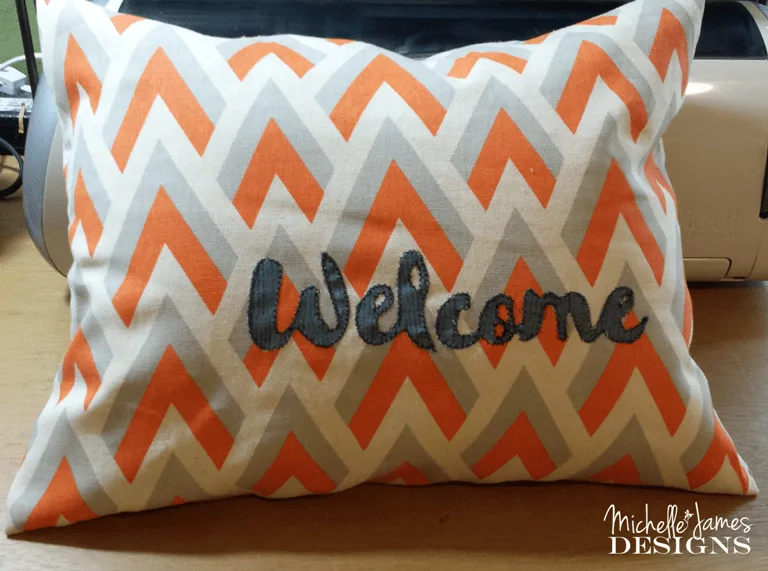 What do you think?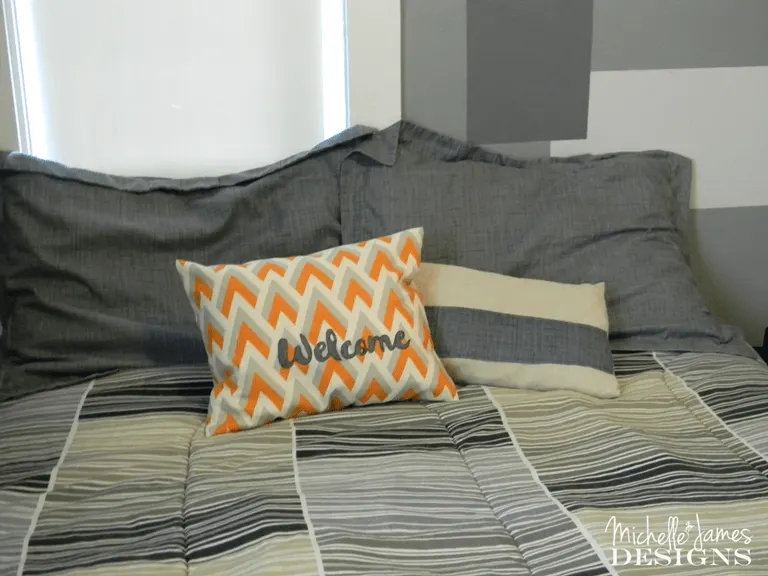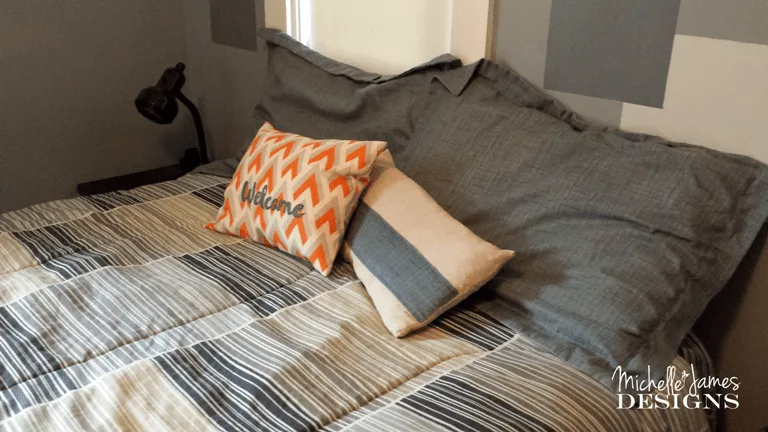 When I get some new pillows things will stand up better. These are not so great and I can't wait to replace them. Plus the window is behind the bed so it makes standing up the pillows with the shams that much harder. But I have a "somewhat" solution for that too.
You are going to have to stay tuned for these future posts.
Thanks so much for stopping by on this Monday. Please be sure to follow me on Facebook, Pinterest and Twitter! I love to have new friends!
I am sharing this post at: