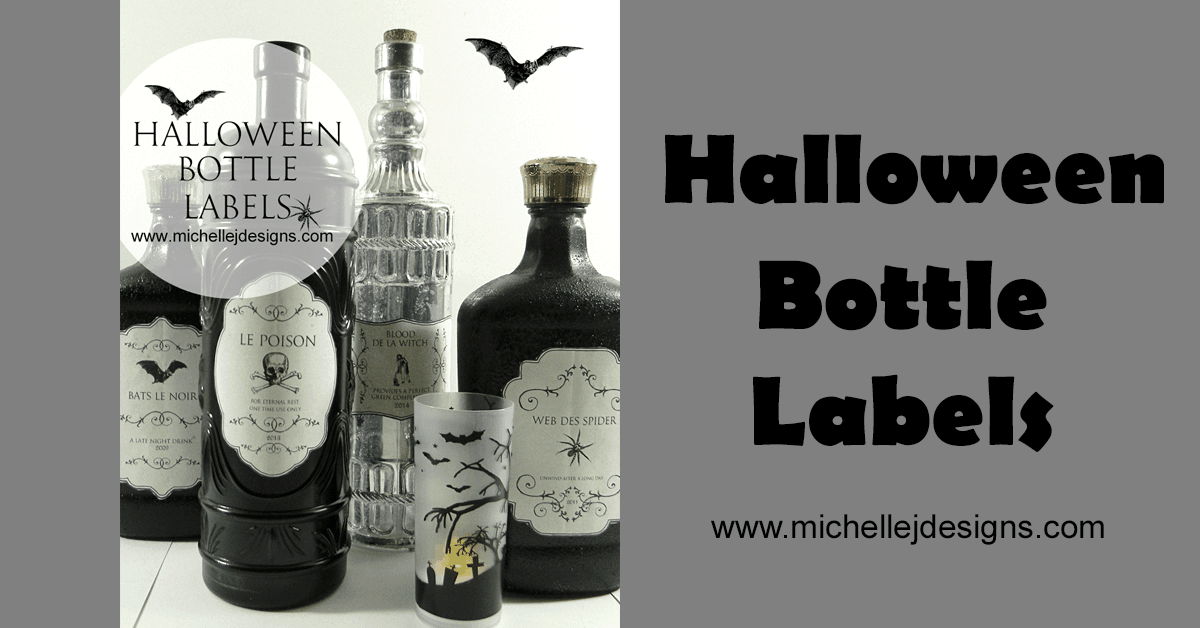 I love Halloween and I love to create fun things for Halloween.  This year I have created some Halloween Bottle Labels.  Plus I have included the download so you can print and use them as well!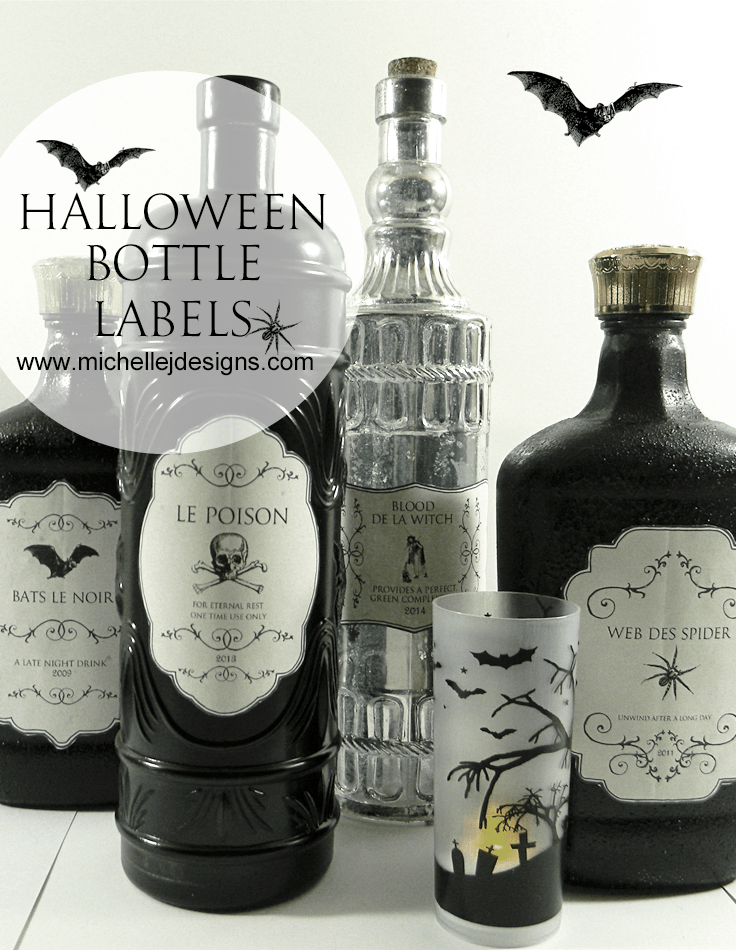 Halloween Bottle Labels
I wanted these labels to be a little creepy but still quite stylish.  How did I do?
These are easy to make.  You could either use them as decor or purchase a bottle of wine to give as a special gift.
If you paint the bottles yourself you will need:  I have included affiliate links for your convenience.  You can read my full disclosure here.
Creating The Bottles
Step 1:
Paint the bottles.  I usually give them at least 2 thin coats if not 3.  As I mentioned above I used several different paints to create some different looks on the bottles.
Step 2:
Print the labels onto sticker paper, cut them out and place them onto the bottles when the paint has dried.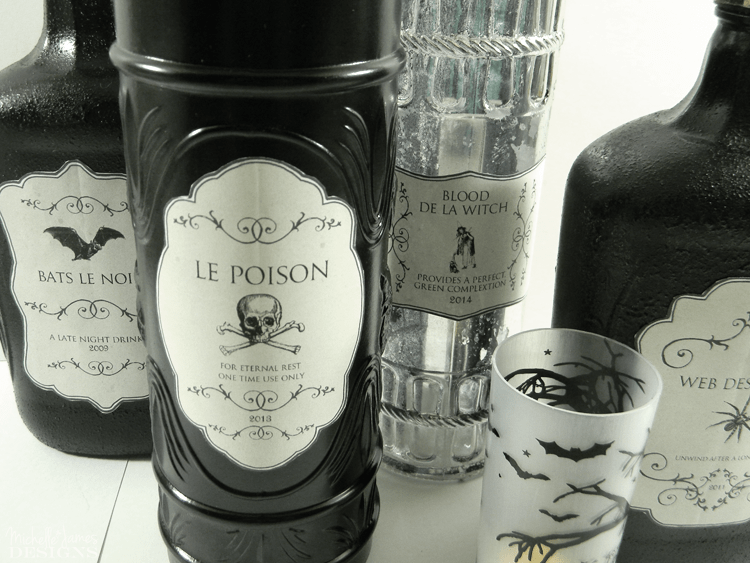 Aren't they fun?  I can just see a bunch of them across a mantel (I don't have one) with lights and a haunted house.  Or as a fun set of wine sitting out at a Halloween party.  Can't you?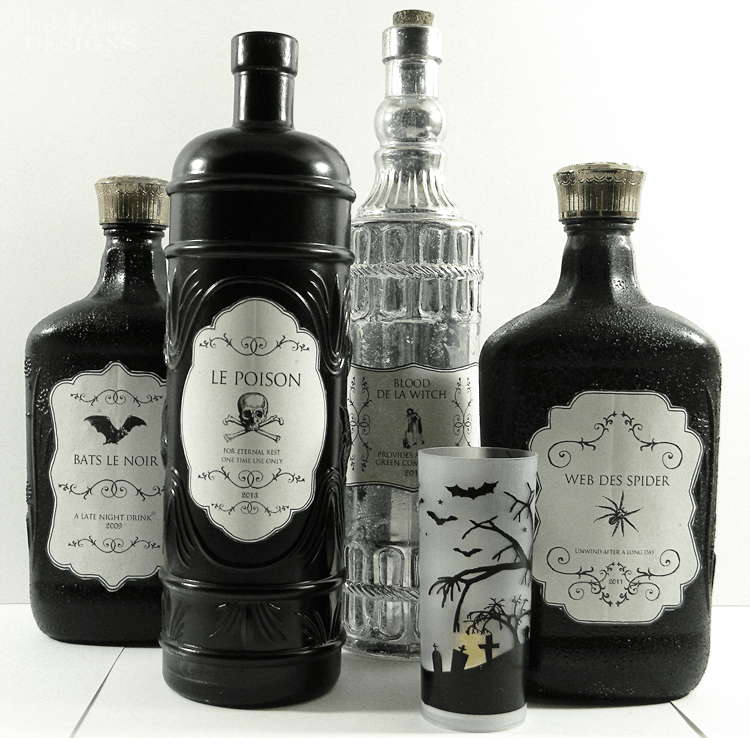 I may just make a set for my Halloween crazed friend.  I love to make her something special for Halloween because she loves it so much and it is just fun to see her get so excited about it.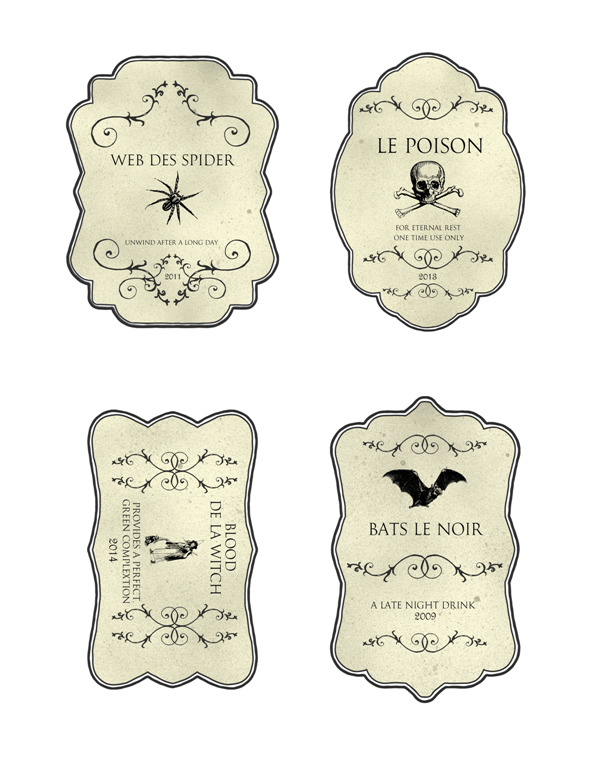 I hope you like the labels and will decorate like a crazy, witch this Halloween season.   You can also check out my Halloween Candy Bar.  It is a real favorite at my house.   I know I will have these front and center until the Tricks and Treats event.  Then they will be the best table decor ever!  Enjoy.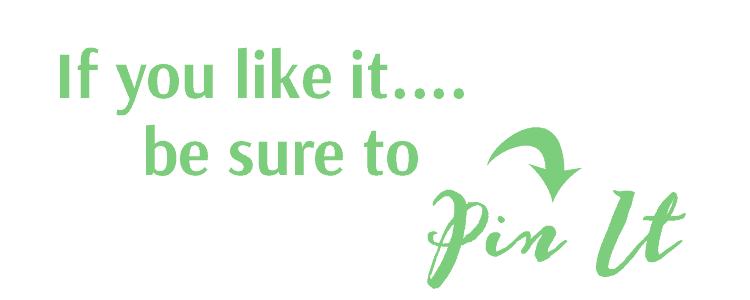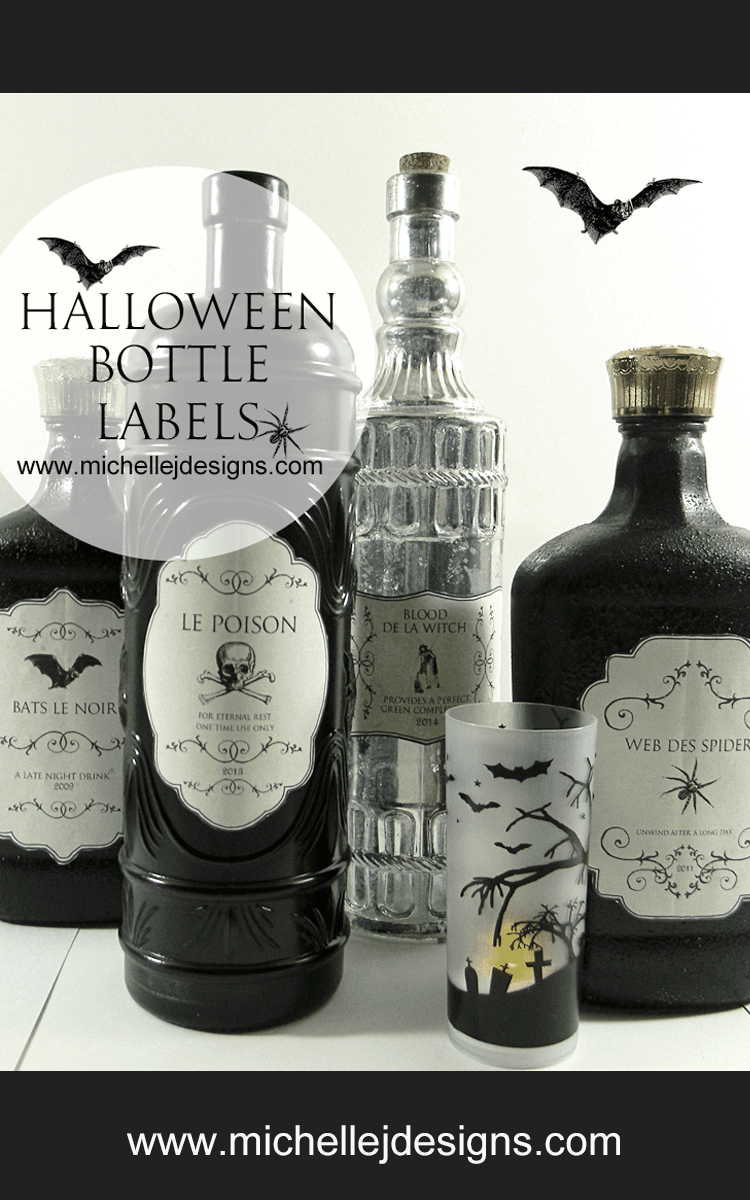 Thanks so much for stopping by!
Michelle
PS – I am pretty excited.  This post was featured in an article on the Huffington Post!  How cool is that?  http://www.huffingtonpost.com/hometalk/39-halloween-decorations_b_8278828.html
Enter your name and email to receive tips and tricks, tutorials & deals!
Sign up to get access to an instant download to my five favorite Photoshop Elements settings changes that will make editing and designing easier.
Your information will *never* be shared or sold to a 3rd party.