I have been seeing Mercury glass all over the place in stores and on websites. Then, I saw the best thing EVER! DIY Mercury Glass. I would have never guessed in a million years that this would be something I could do myself.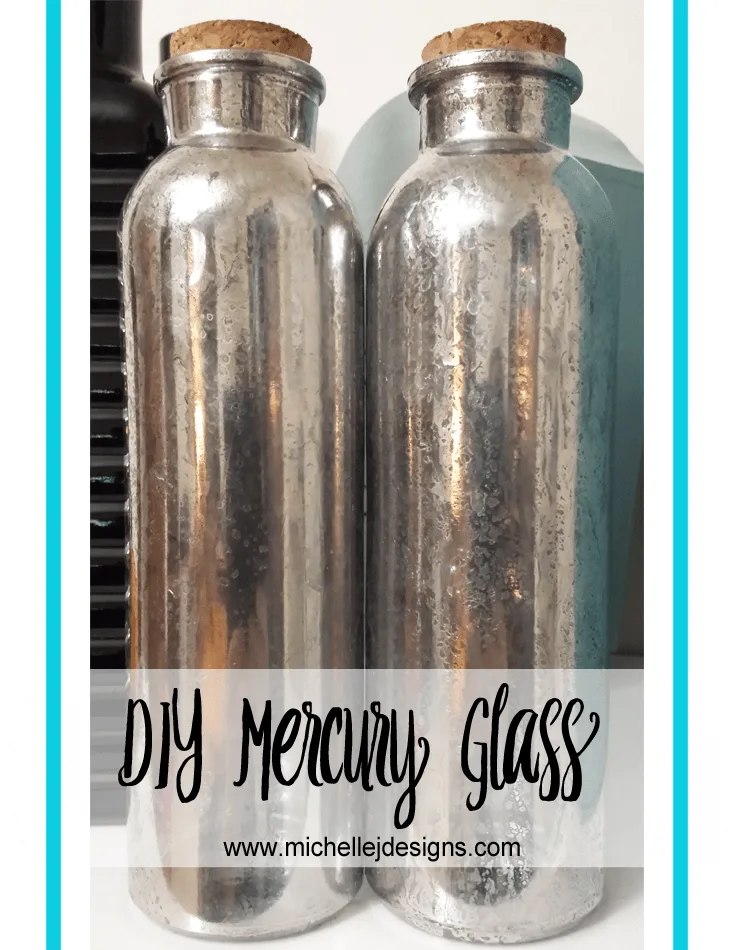 DIY Mercury Glass
The minute I saw this I knew I had to try it. I have been pricing some of this online and I saw a 5 inch mercury glass pumpkin for over $25. My glass pumpkin from the second hand store was $3 and I have been using the same can of spray paint for all of these projects. I still have quite a bit left too.
Supplies needed: The links below are affiliate links. If you click on the link and make a purchase I will receive a small commission at no extra cost to you. You can read my full disclosure here.
Looking Glass – Silver Spray Paint (this was $11.99 for a smaller than usual bottle at Hobby Lobby. But use your 40% off coupon)
Water (in a spray bottle)
Glass bottles, or whatever you want to make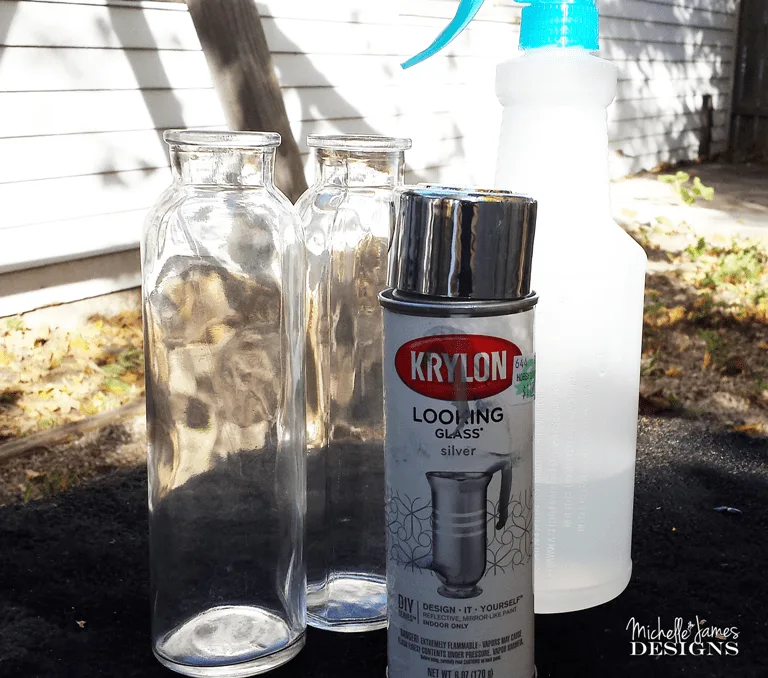 Two blogs that I have read said that you need to spray the inside of the glass item. Then I read one that said she sprayed the outside. Well, I wanted to spray some bottles for Halloween and I knew it would be impossible to spray the inside so I used the outside version on all of these projects.
I also read that using a little vinegar helps as well. I did not try the vinegar but I think I may when I spray the cute, glass Christmas trees I got. I can't wait!!!!
Anyway, the first victim was the glass jack-o-lantern. It was very obvious right away that I waited too long to spray the water and the paint didn't budge very much. I was a little disappointed but I am still using him in my decor. He just doesn't have very many splotches.
Next it was the glass pumpkin's turn. You can see he turned out a little better but still not great. His lid is better than his body.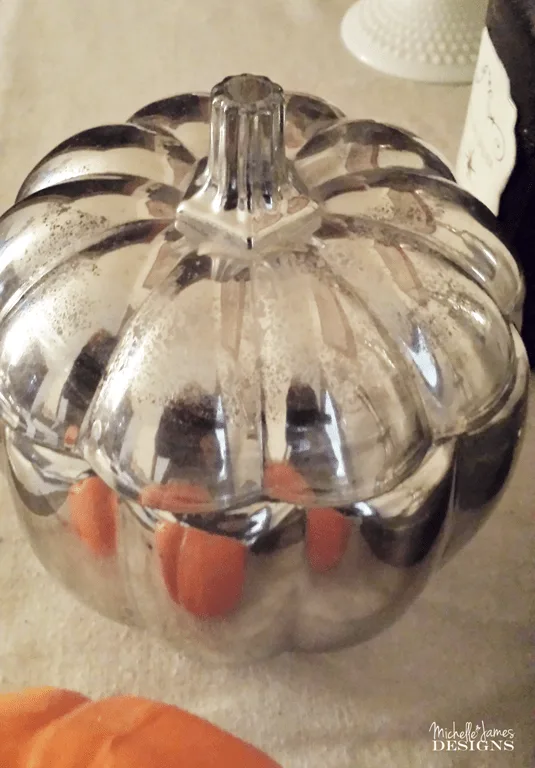 When I got to this bottle I really went for it with the spray bottle!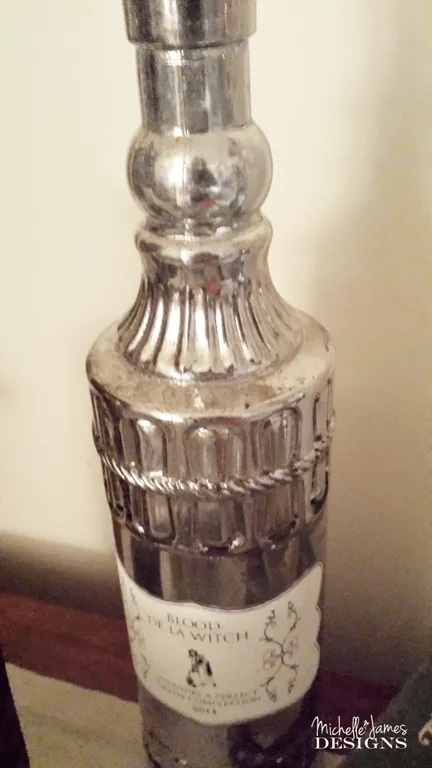 It is hard to see in the photo but it is much blotchier than the other two and looks pretty good. This bottle came from the Dollar Tree if you are interested to know that! Love that store.
If you like the label you can download my Halloween Bottle Labels for free!
Then I have the last two bottles.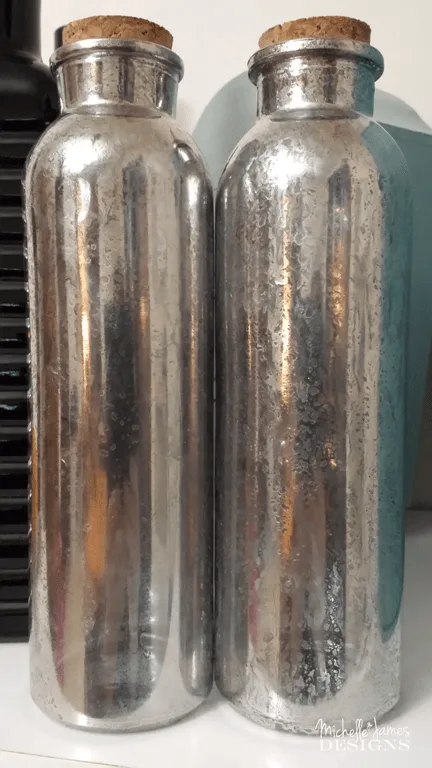 With these guys I painted a section, the sprayed that sections with water, then painted another section and so on until I was all the way around. Then I hit it again with the spray bottle. They have splotches and runs. I really like them a lot. It think the vinegar would help break down the paint even more.
This photo is during the paint process.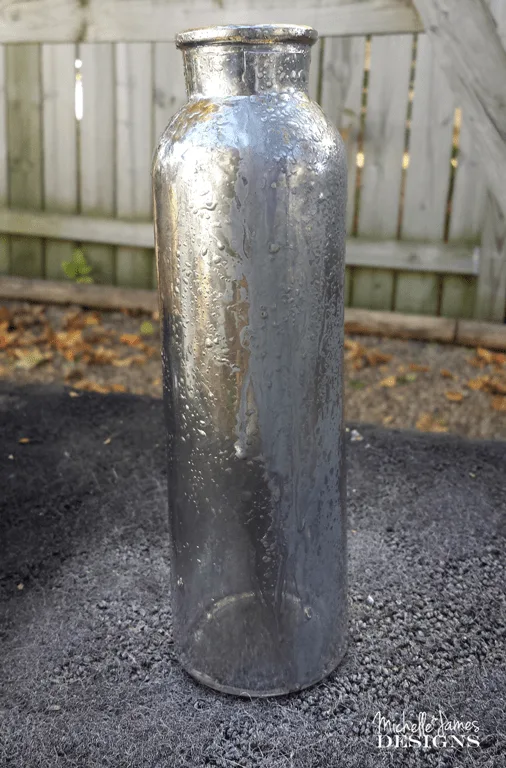 I am not sure how I want to decorate these two yet but I will probably tie some fun ribbon and a tag or something for Halloween, then change it out for Thanksgiving and Christmas.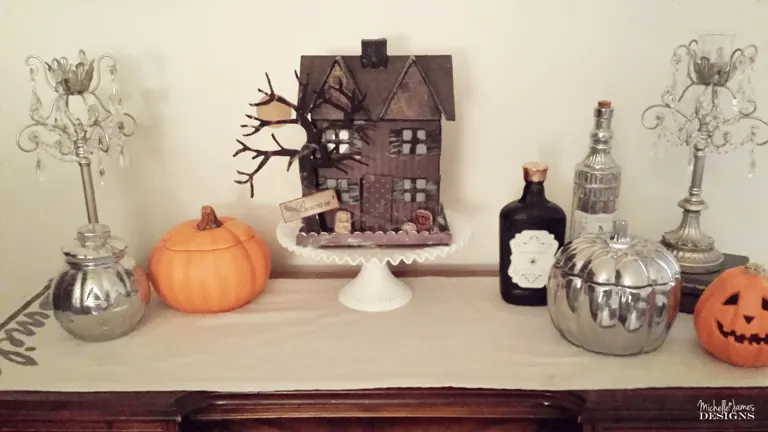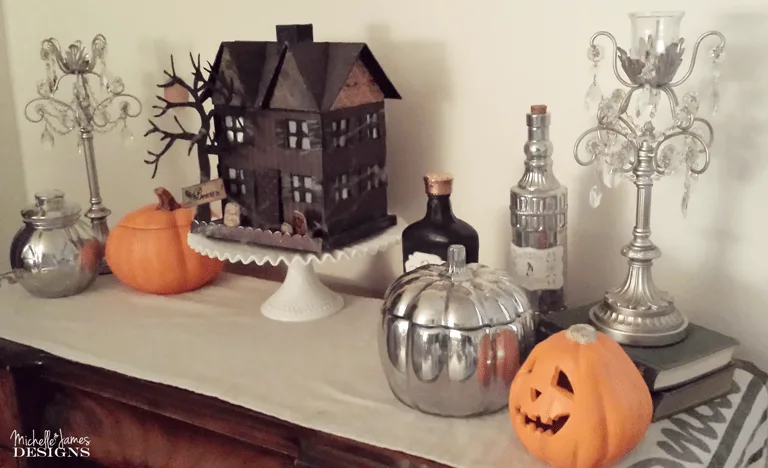 I hope you enjoyed this post and will try the DIY mercury glass for yourself. It really is pretty impressive!
Thanks for stopping by.
You May Also Like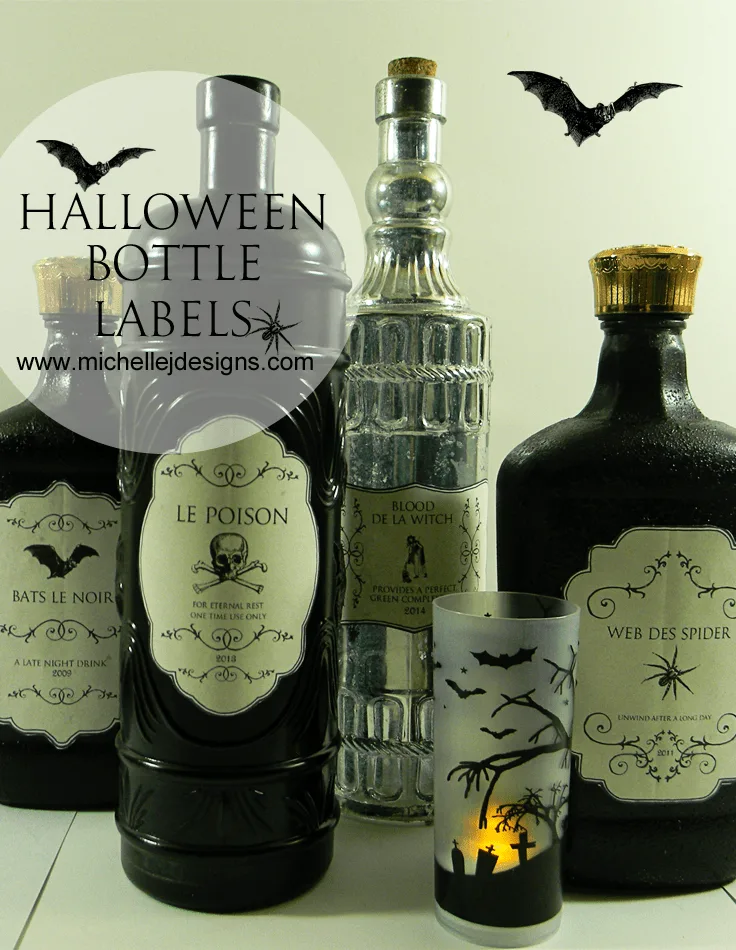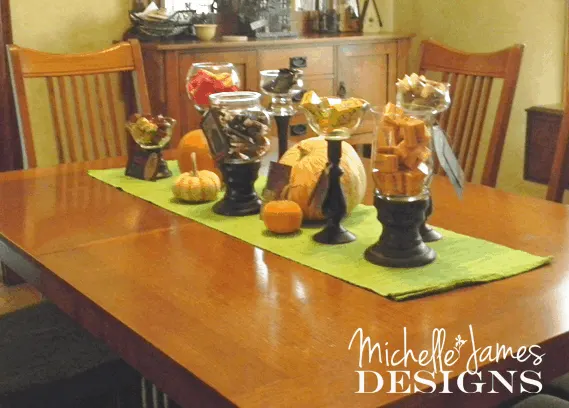 I am sharing this post at: