I am back this week with another short Photoshop Elements tutorial. I hope you are ready to learn how to copy, rotate or flip and color match an element.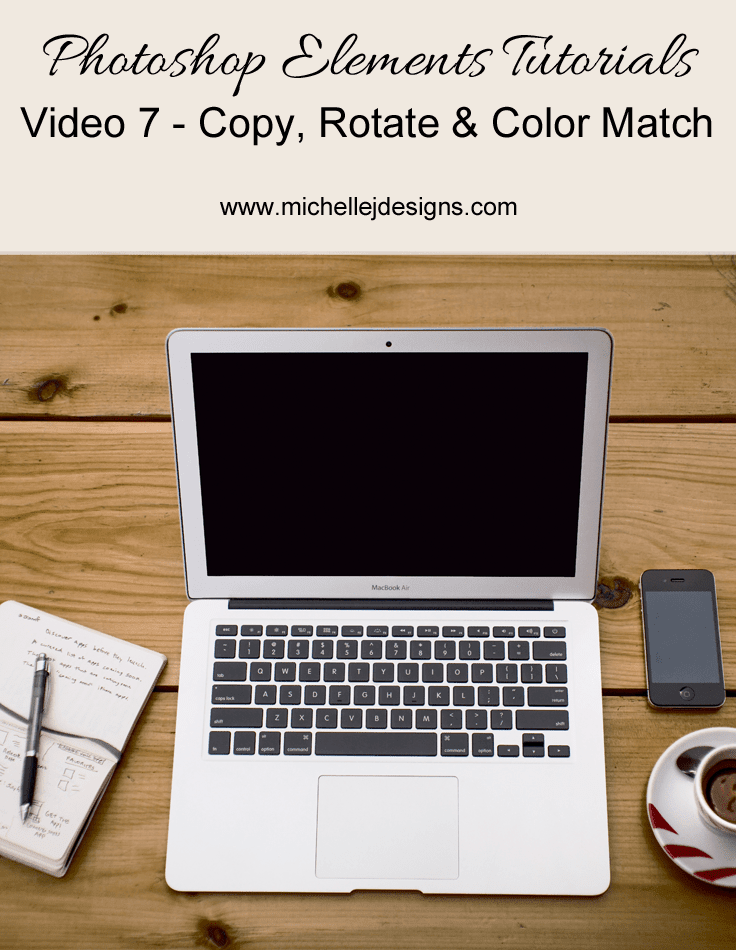 Copy, Rotate & Color Match
We are getting into the fun parts of Photoshop Elements. I love to be able to quickly copy an element and place it somewhere else on the page. It is a tool that I use all of the time. Well, All of these are very common and nice to know so today we will copy, rotate & color match!
This video goes over the easy peasy way to copy an element, rotate or flip and element and I show you how to take color from one of your photos and match the element to it. It is a great thing to know when you are scrapbooking or for any type of project.
I have been working on some business flyers and the color matching came in very handy all the way through the project.
So without any further delays or jabbering on my part here is the video. Are you ready? Remember to click on the You Tube logo if you want to view it full screen.
I hope are enjoying this series of videos. If you missed the other 6 you can find them here:
Video 3 – Font Selector Settings
Video 5 – Using the Shape Tool
Video 6 – Adding a Drop Shadow
The following link is an affiliate link. If you click on the link and make a purchase I will receive a small commission at no extra cost to you. Please see my full disclosure here.
I am using Photoshop Elements 8 in these videos but Photoshop Elements 13 is the latest version. If you are thinking about purchasing Amazon usually has a good price.
Don't forget to subscribe to my You Tube channel and share with any of your friends who may be interested.
Thanks so much for stopping by.
I am sharing this post at: