Hi! I am back this week with another Photoshop Elements video. This time I am showing you the layers and how layers work in Photoshop Elements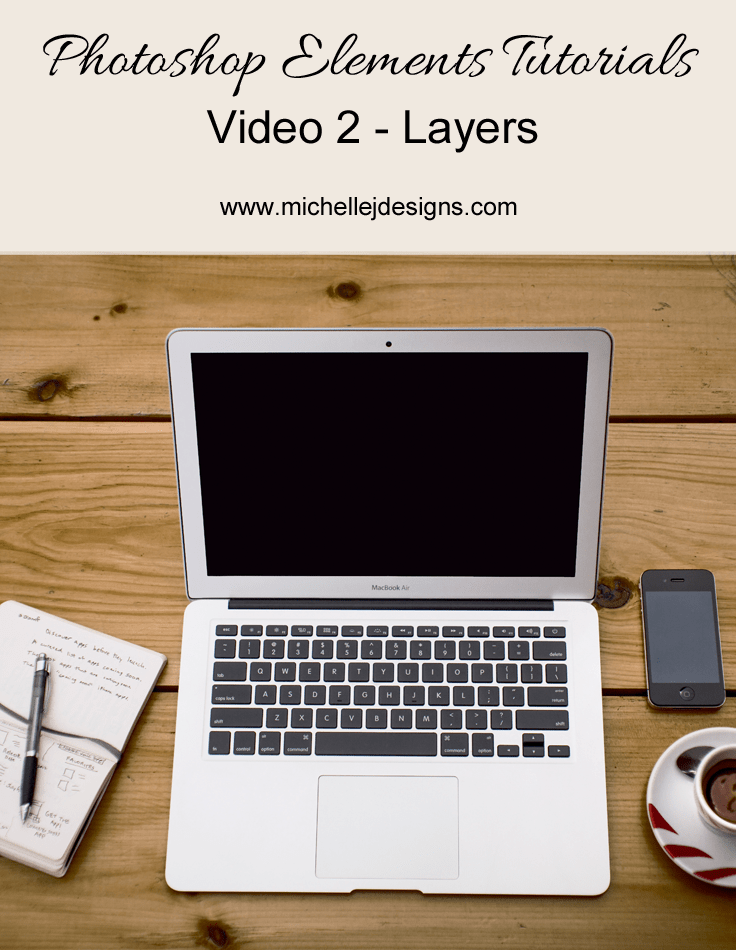 Photoshop Elements – Video 2 – Layers
Most photo editing programs have a layers palette. This is a series of elements included in your document. The layers palette allows you to see the elements and the order of which they are layered or stacked in your document/project. Watch this short video to help explain.
If you would like to watch the video full screen (which helps a lot when learning a program) start the video then click on the You Tube logo in the lower right corner. This will take you to You Tube and give you the icon to go full screen. Click on the four corners in the lower right corner of the screen.
I hope you enjoyed the video and don't forget to subscribe to my You Tube channel. If you don't have a You Tube account you will need to sign up and get your user name and password but it is free. Then follow this link or search for Michelle James and look for my photo. The click on Subscribe! I appreciate it. I would love to have some more subscribers.
Remember that Photoshop Elements 8 is not the latest version of the program. If you would like Adobe Photoshop Elements 13 | PC/Mac Disc
you can take a look at it on Amazon. (Affiliate Link)
I love my version 8 and I am sure the latest version is even better. I just haven't upgraded yet because this version is still working well for me.
You can also visit the Adobe website to download a free trial version before you decide to purchase. This way you know if you like it before you buy it. There is nothing better than that right?
Thanks for visiting and watching. I will be back with another Photoshop Elements Video next week. If you missed last weeks video you can see it here!
I am sharing this post at: