This post contains an affiliate link. This means if you click on the link and make a purchase I will receive a small commission. These commissions help me to keep the blog running! I appreciate them very much. You can see my full disclosure here.
I am going to start a series of short videos for Photoshop Elements 8. I am starting today with a very basic tutorial for opening a photo in the program and how to set up your preferences to use the scroll wheel on your mouse to zoom in out and of your project.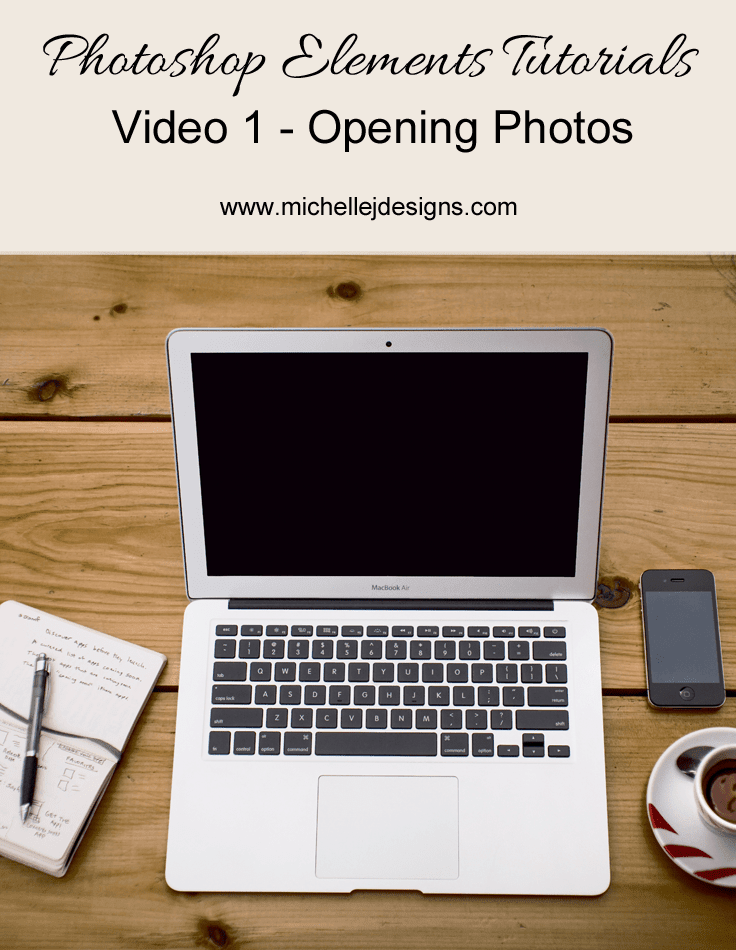 Photoshop Elements
Photoshop Elements is a photo editing program but it does a lot more than that. It is also great for creating digital scrapbooking pages, and I create my own digital scrapbooking elements and kits, business products such as brochures and business cards and wedding invitations and other announcements. I think you will find it a very useful tool.
As in any program you need to dive in and start learning. If you are just starting these videos are perfect for you to learn one part of the program at a time and start using them. Soon you will know a lot more than you think and will be editing and creating in no time.
If you have been using Photoshop Elements for a while then maybe they aren't for you but they are short and you can watch them just to see if I have hit on anything you may find useful or that you did not already know.
Let's get started!
This short video starts with the basics of opening a photo into the program. We all need to start somewhere when learning a program. It also will show you how to change your preference settings so that you can zoom in and out using the scroll wheel on your mouse.
If you have been using the program for a while you may find the settings for the zoom feature useful. (if you haven't set this up already). It is the best thing ever!
To make this video full screen view you need to click on the small "You Tube" icon in the corner of the video. This will take you to my channel and then you can click the full screen icon. This icon looks like four corners and is located at the very bottom on the far right. This helps to see the screen better.
Video #1
I hope you enjoyed the short tutorial and I hope that it helps you or a friend. I will be adding more videos to my You Tube channel each week with a different tip, trick or tutorial. I am starting with the basics as in today's video and working my way up to the more challenging tasks. I hope you will join me.
Please subscribe to my You Tube Channel so you can find me anytime you need to look up a tutorial. You can do that here!
I mentioned two links in the video. The first was to purchase .Adobe Photoshop Elements 13 | PC/Mac Disc

This is an affiliate link.
The second link I mentioned was to Linda Sattgast's review of Photoshop Elements 13.
If you click on the link above it takes you to her channel. The video is called Photoshop Elements 13 Review of New Features.
That is all for today but please stop by next week for another video. Don't forget to subscribe to my You Tube Channel and to sign up for my email/newsletter so you don't miss a single one.
Thanks for stopping by!
I am sharing this post at: