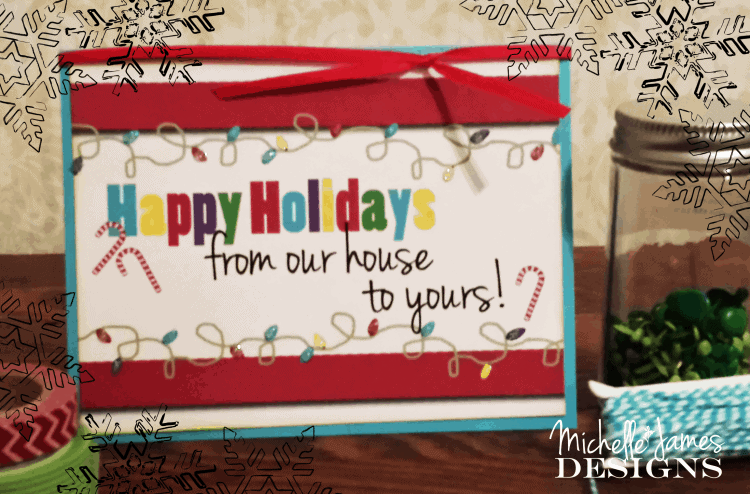 I lied to you yesterday.  I mentioned that I would have this Happy Holidays card available until next week.  I got on a roll and just got r done!
This card you just print, cut, trim a little and voila!  A happy holidays card is born.
I made two samples to show how it can look when finished.  The first one is just the front of the card cut out and placed onto a colored card stock.  I added a bit of ribbon and stickles on all of the lights.  It turned out really cute.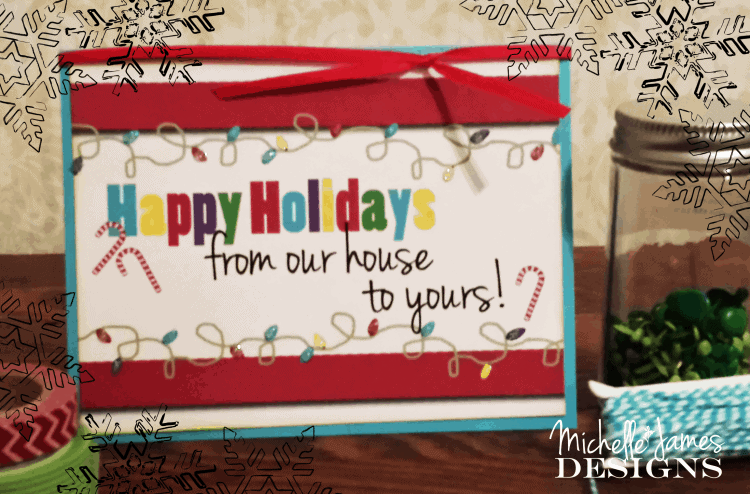 The second photo (below) is the card printed on a full sheet of white card stock and folded in the middle.  Then I added the ribbon and the stickles.  Again, super cute, right?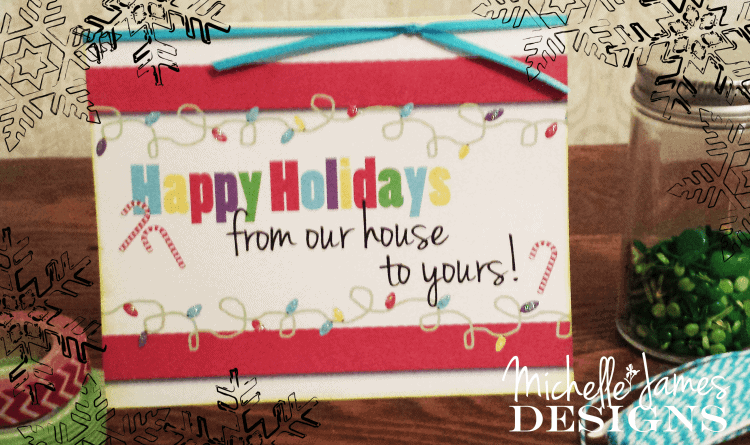 So here is what you get when you purchase the file.  The card – two per page to print and cut,
The single, original card,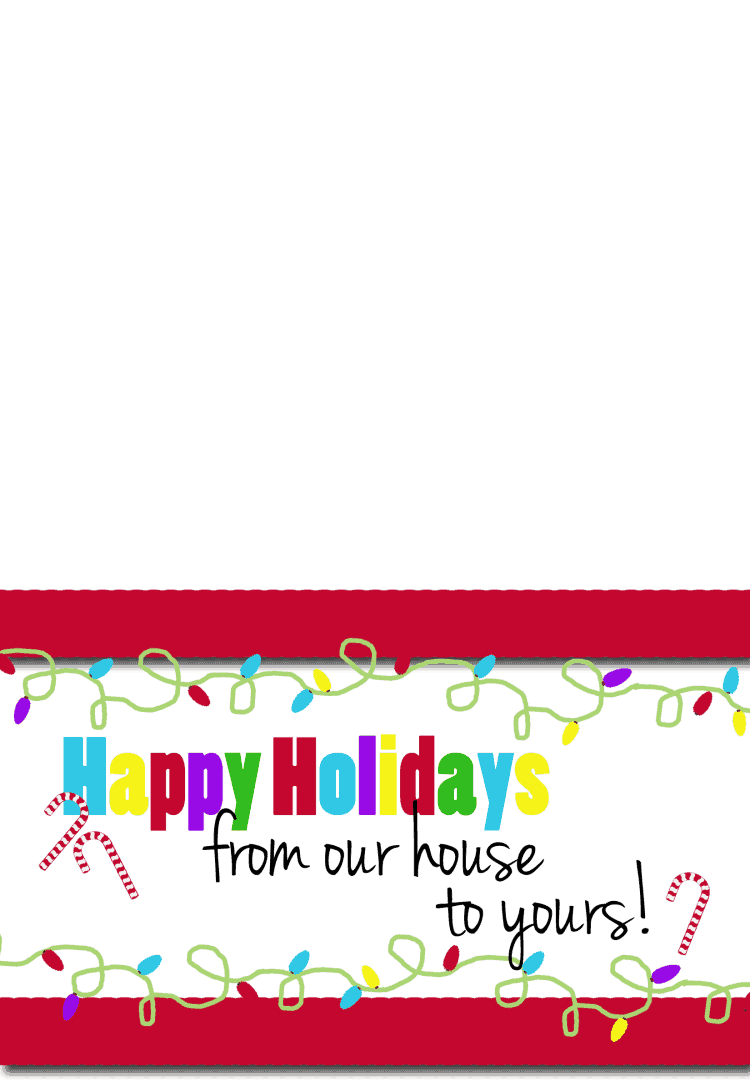 and the file with four fronts on a page to cut and adhere to a card stock.  This one gets cut down the center and then trim to the size you want.  It is THAT easy!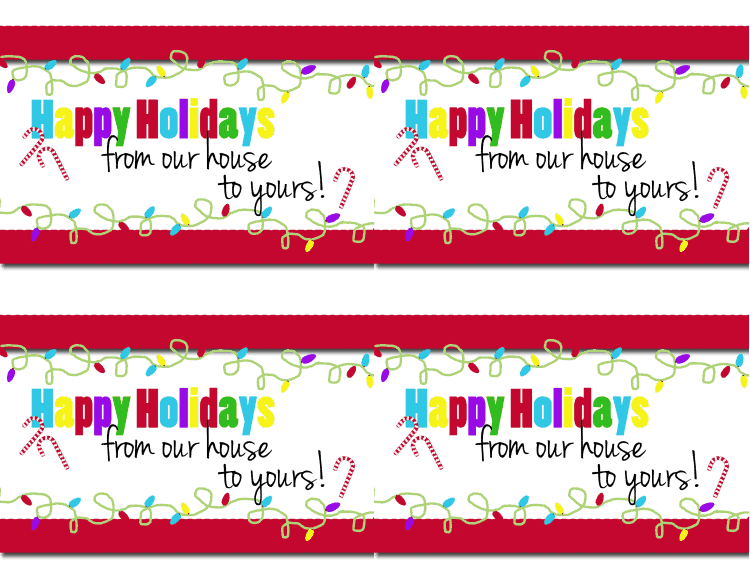 I hope you like it.  I think it is a fun and festive card!

Enter your name and email to receive tips and tricks, tutorials & deals!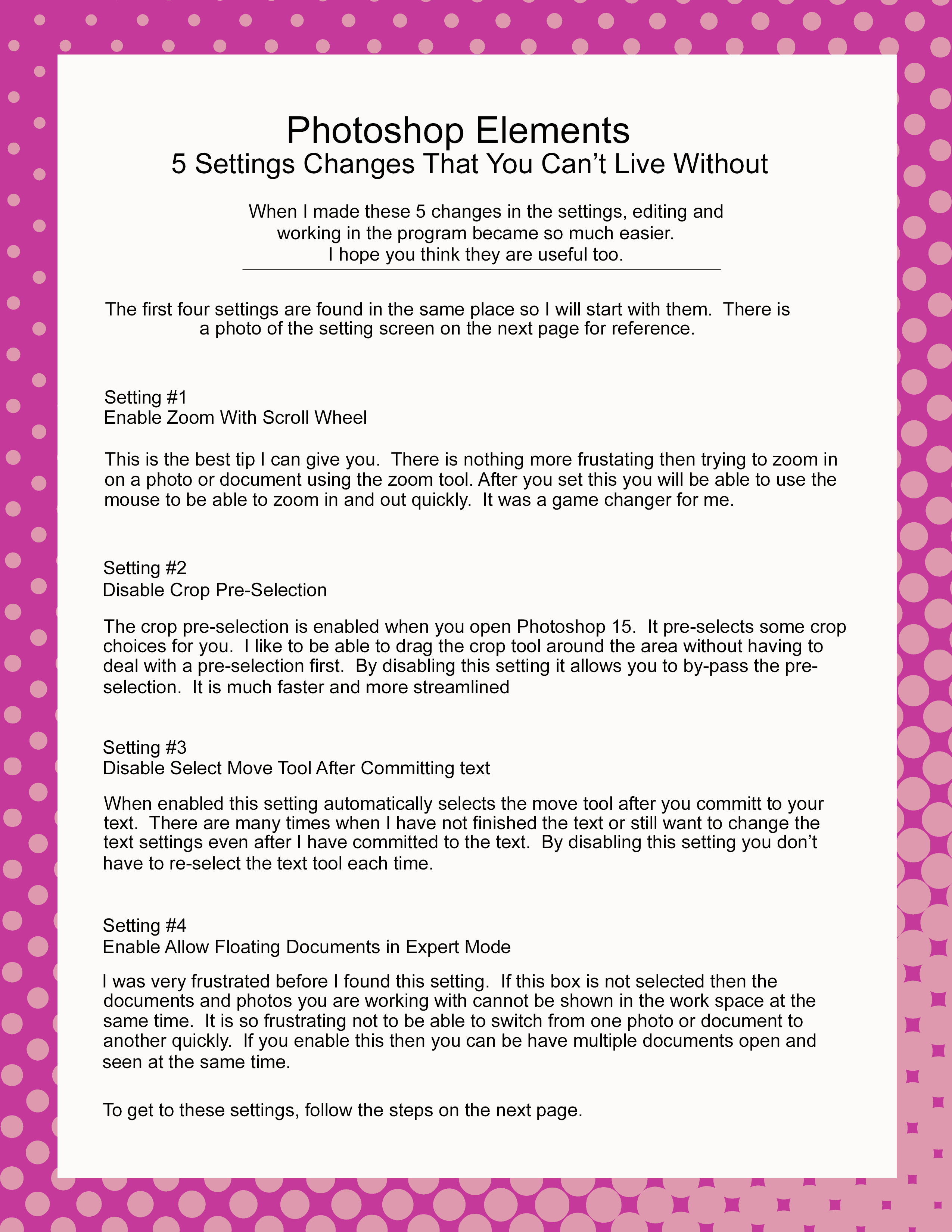 Sign up to get access to an instant download to my five favorite Photoshop Elements settings changes that will make editing and designing easier.
Your information will *never* be shared or sold to a 3rd party.