I like to decorate for the holidays and Thanksgiving is one of my favorites because of the fall colors. I still like things in my house to be simplistic but I love making the decor. It makes me happy every time I walk by it to know that I made something beautiful that others enjoy as well. This Thanksgiving table setting is one of my favorites.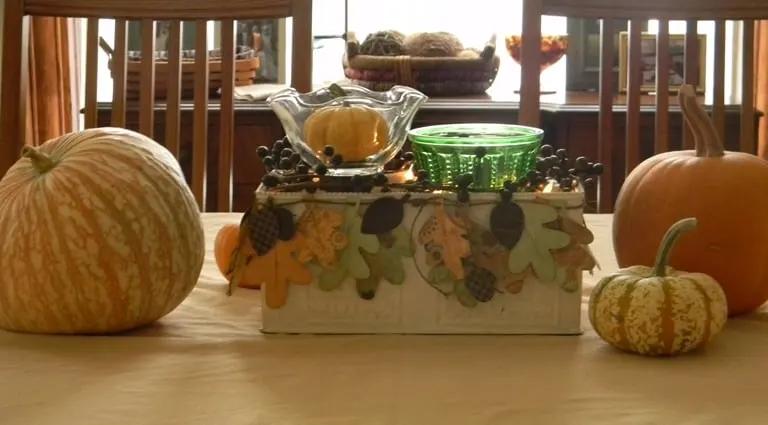 I used my Cricut to cut out these leaves for my decor from the Shades of Autumn scrapbook collection by Moxxie. The colors and patterns are perfect.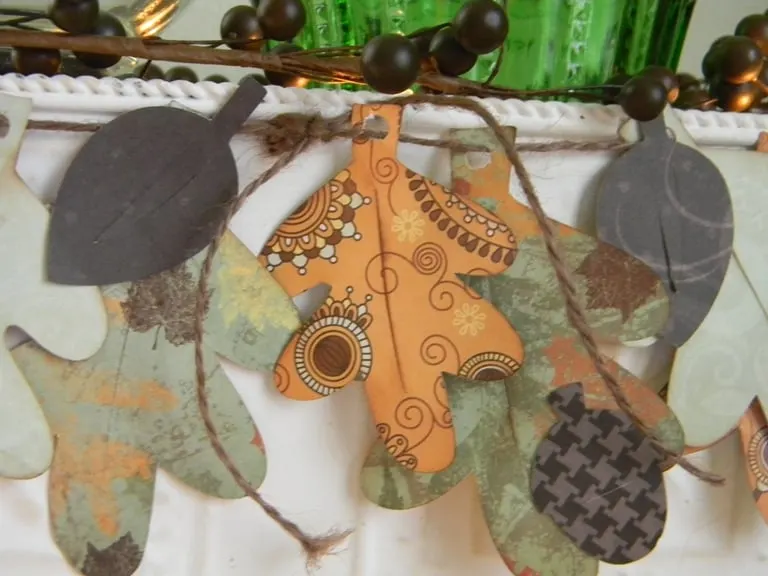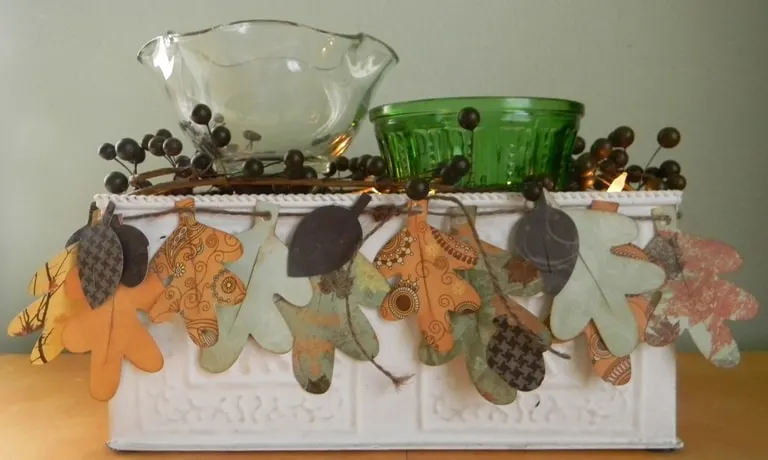 I also used the Cricut to cut out smaller leaves and acorns, tied a bit of twine and placed them onto printed place cards. I also stamped leaves on the place cards. They turned out so cute.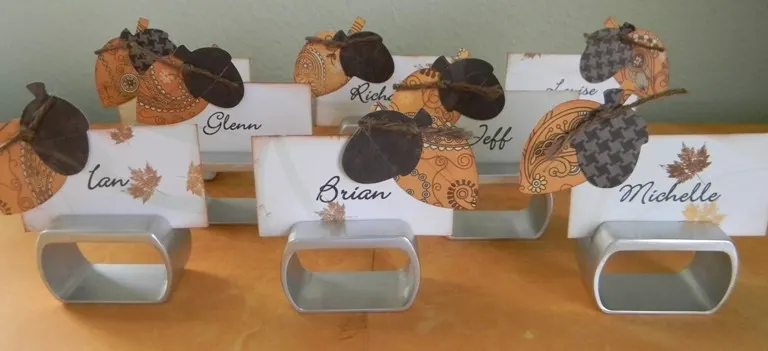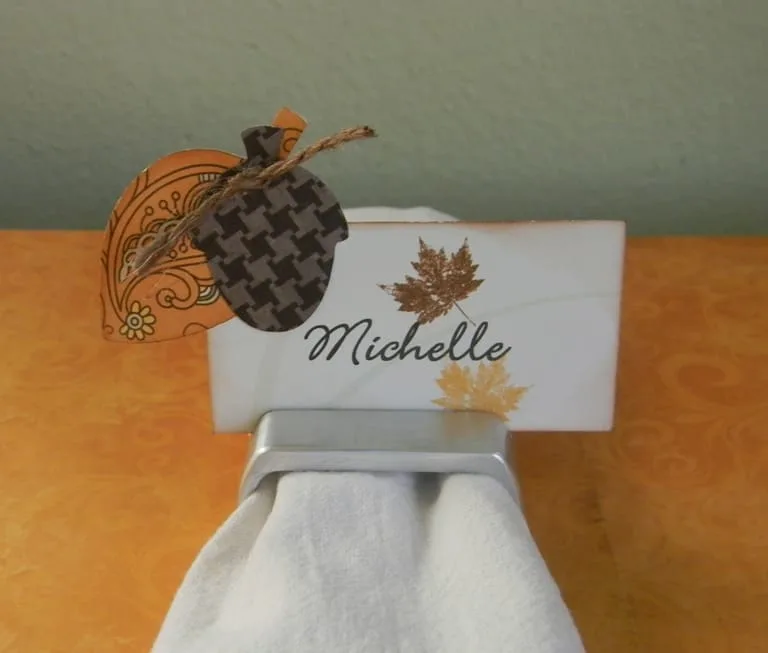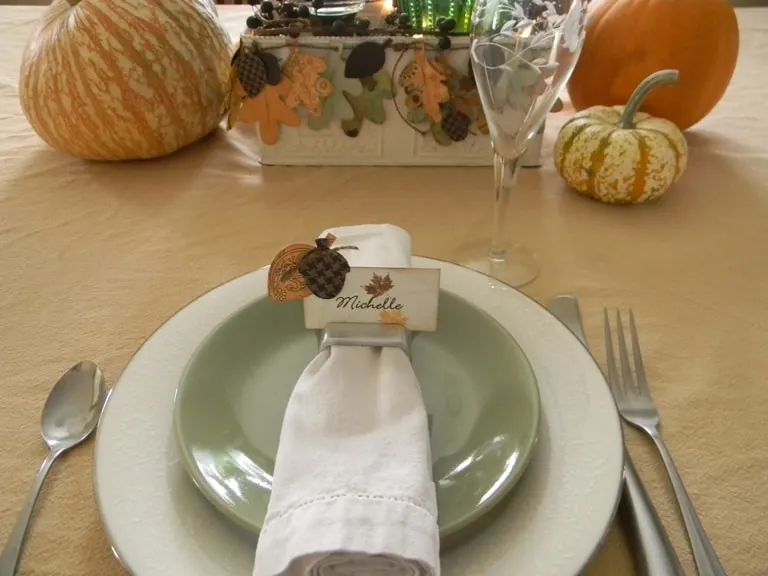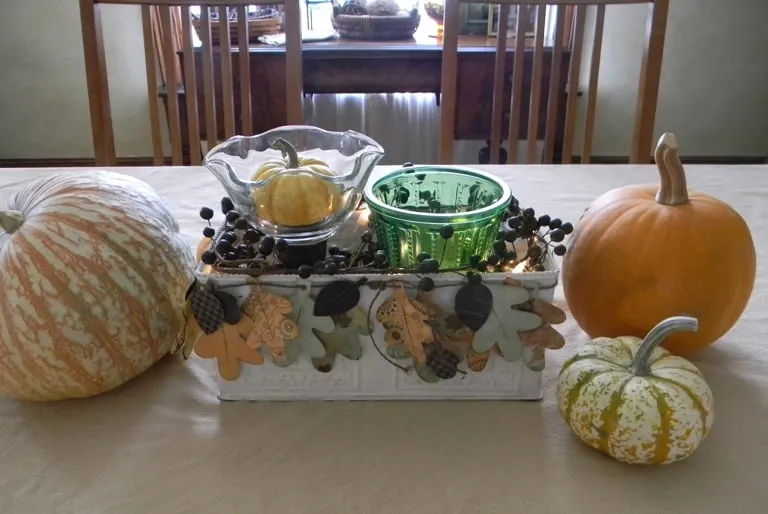 I love my table and I hope you do too. It is my way of decorating my house for fall!
This post contains affiliate links but all opinions are my own.