Today I am introducing a really fun class. We are decorating Holiday Wine Bottle Decor and making a fun gift idea. My friend Maureen (you know her…the one with the Beach Inspired Sofa Table?) really wanted me to teach a class for this Holiday Wine Bottle Decor. She had seen these on Pinterest and so had I. I adored them and was thrilled when she thought she could get a lot of people to the class.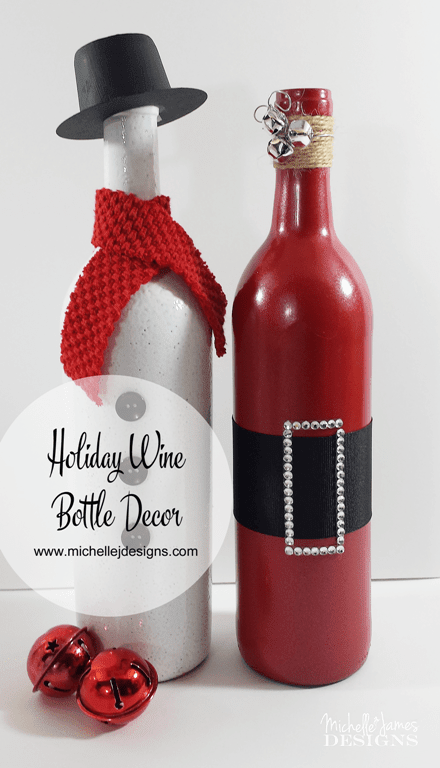 Holiday Wine Bottle Decor
These guys are really fun. We had a great time in our class!
The bottles were pre-painted so the class consisted of decorating the Santa and Snowman bottles then creating the Bailey's gift idea.
I have included some affiliate links in this post. If you click on a link and make a purchase I will receive a small commission. This helps tremendously to keep the blog going and is at no extra cost to you. You can read my full disclosure here.
I just love the way they turned out. I used the red metallic spray paint for Santa and the Hammered White for the snowman. The hammered paint gives him a little bit of a texture to be more like snow.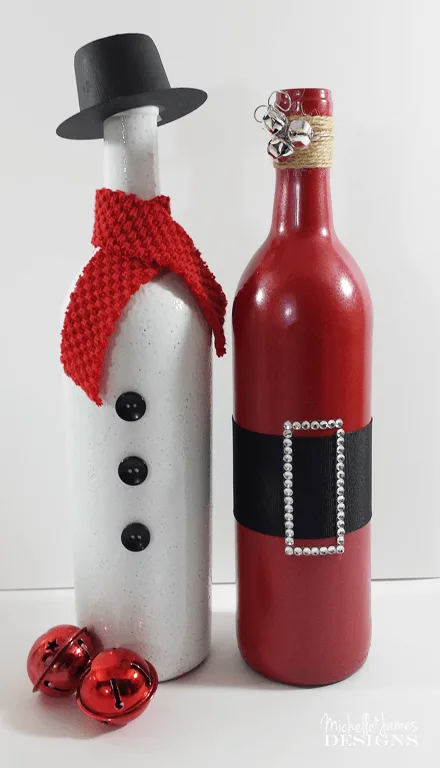 Then we made this fun gift.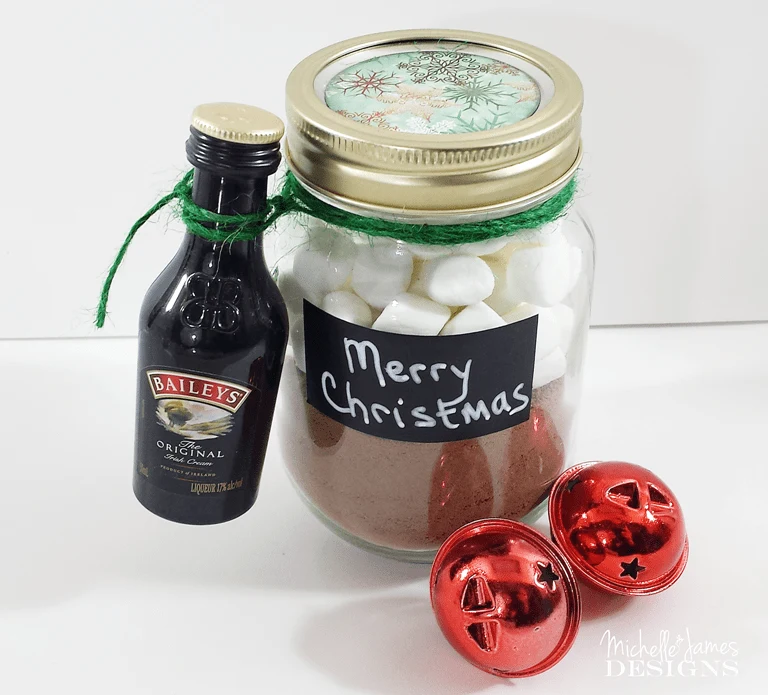 How cute is this? Some hot chocolate and some marshmallows along with the Bailey's make a good combo. Don't you agree?
These are the perfect gifts for mailmen/women, your hair stylist and more. The kids teachers probably need it the most but it may be inappropriate for them.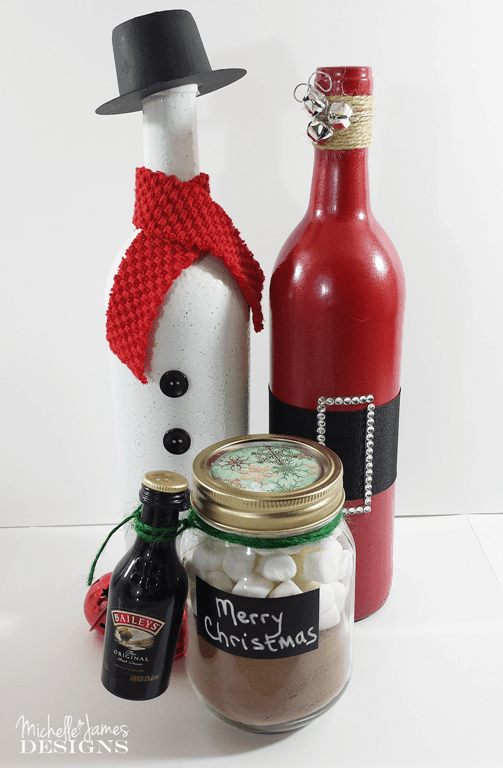 Or… you can always keep them. I know I won't want to part with mine.
Keep checking back for more classes and great gifty/home decor ideas. Or, better yet, sign up to receive my emails. Then you won't miss a post or class!
Thank so much. If you have friend that would be interested in classes please share!