Learn how to create your own wire baskets from hardware cloth. You can make a custom size to fit a specific space.
Making your own diy wire baskets is great fun but can be a little cumbersome. Make sure you have all the right equipment and some gloves! But the outcome was so great and did give me the perfect size wire basket for my space.
I needed this one for my Craft Organizer that I posted last week.
If you love DIY metal projects you can click here to find more metal crafts inspiration!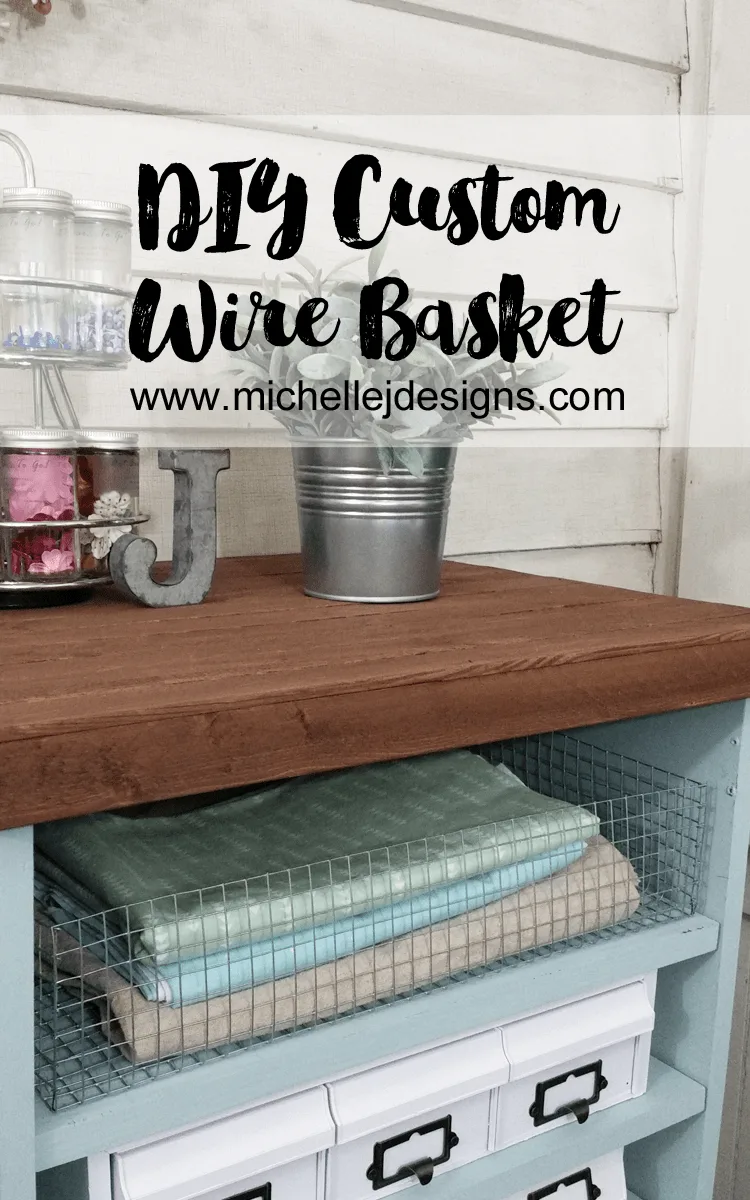 How To Create Your Own DIY Wire Basket
If you would like to make your own wire basket here is what you will need.
Materials Needed
I have added some affiliate links for your convenience. You can see my full disclosure here.
Hardware Cloth – you could use chicken wire too
Gloves
Sharpie Marker
Straight Edge – I used a piece of wood
Step 1: Measure your space
Start by measuring your space. The size basket I needed was 17 x 15.
I wanted it to be about 4 inches tall but my Hardware Cloth was only 24 inches wide. We had purchased it for a different project and this is what we had. But with the 17 inch width and two 4 inch sides my cloth would have to be 25 inches. So I decided on 3.5 inch sides.
Math is hard.
Step 2: Cut the pieces of hardware cloth
Cut the piece to be the length plus the side heights (17 + 3.5 +3.5) x the width plus side height (15 + 3.5 + 3.5). So I needed 24 x 22.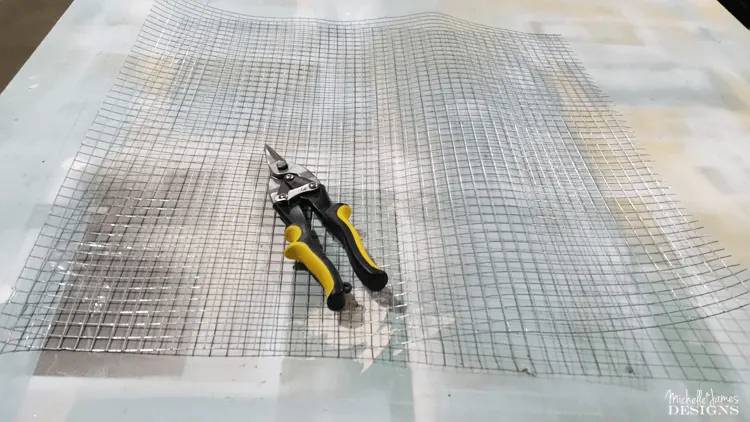 Mark the corners of the basket with sharpie and cut out the corner section of the wire that you don't need. The sides on my basket are 3.5 inches so I measured 3.5 inches away from the corners then 3.5 inches up. Where to two points met is where I marked my cut line.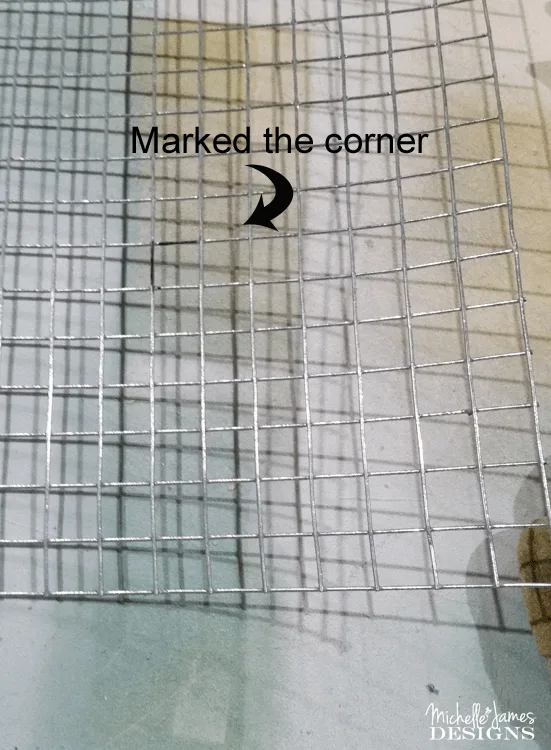 Use the tin snips to cut one side of the corner close to the cross wire and the other side I left the little wires stick out.
This way it will be easier to secure the corners.
Step 3: Creating the corners
You will wrap the short wires around the cross wire.
This is confusing to explain. I need visuals. You can see what I mean in the photo below.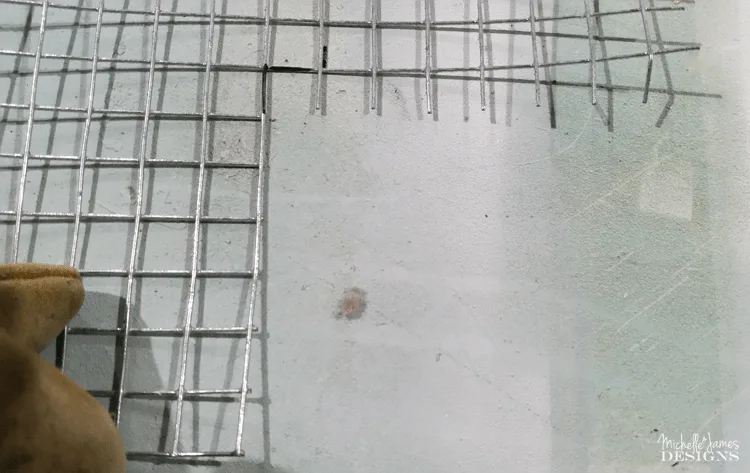 Next bend the sides up using some sort of straight edge. I used a piece of wood for this. It worked just fine.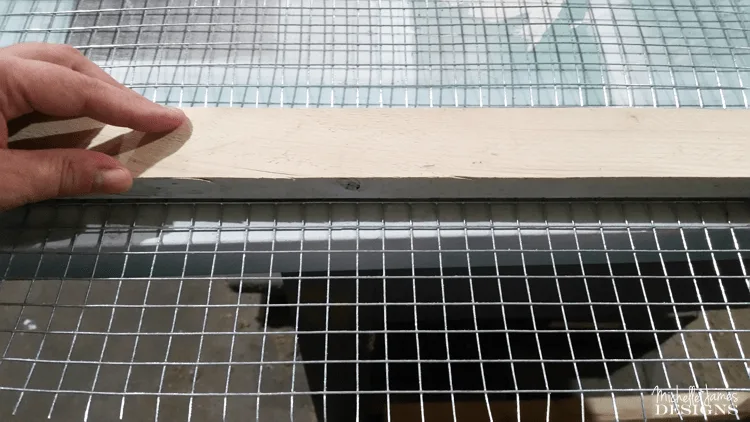 Once the sides are up, use the needle nose pliers to wrap the wires to secure the corners.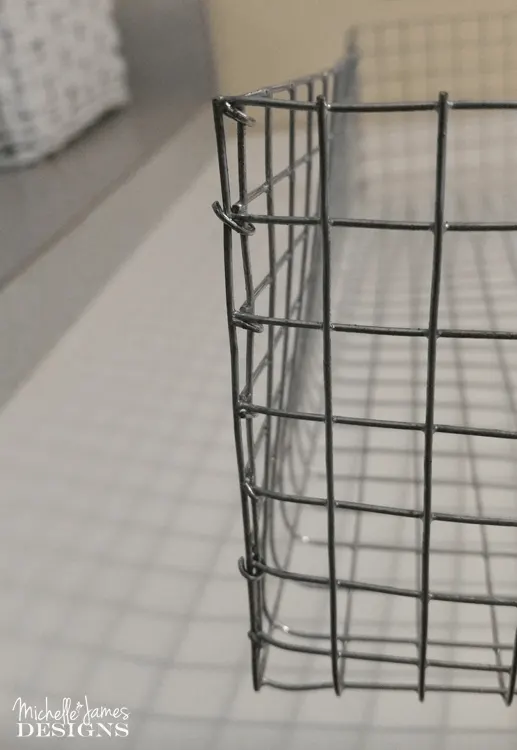 Then you are done. Now mine had a funny twist in it. I was able to bend it around a bit and it was better but once I got the fabric in it was fine.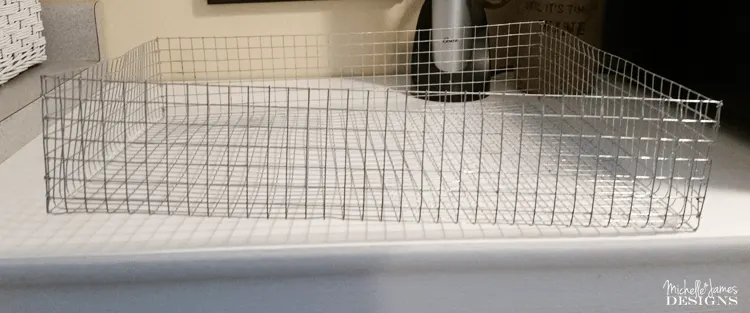 Fill it up and admire your work.
My fabric scraps need a place to live so this is what I have in my wire basket for now.
And even though this was sort of a pain in the butt I think I definitely want to make more.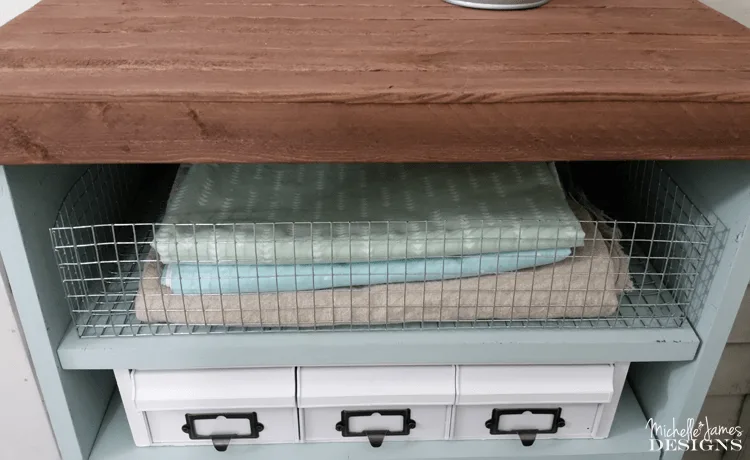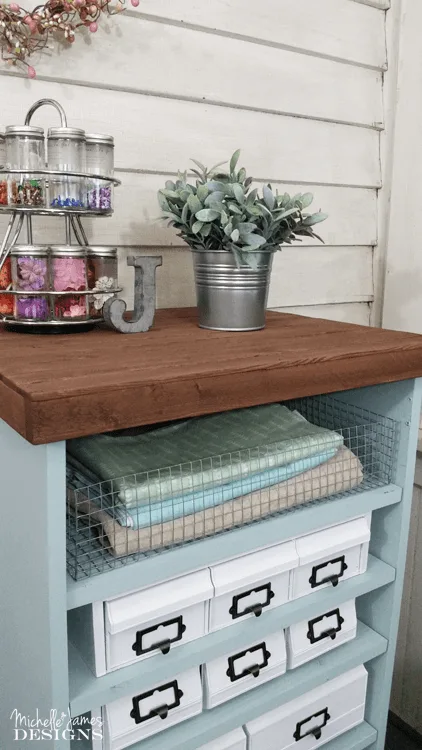 Thanks so much for stopping by!
Michelle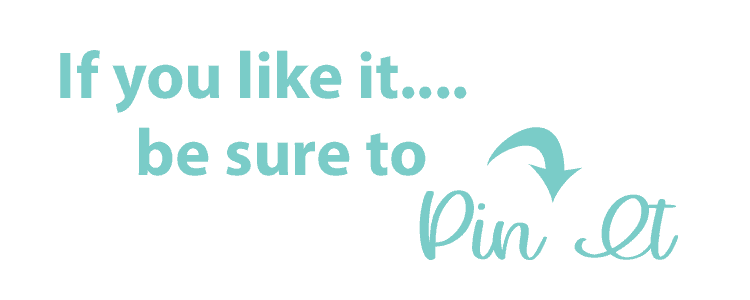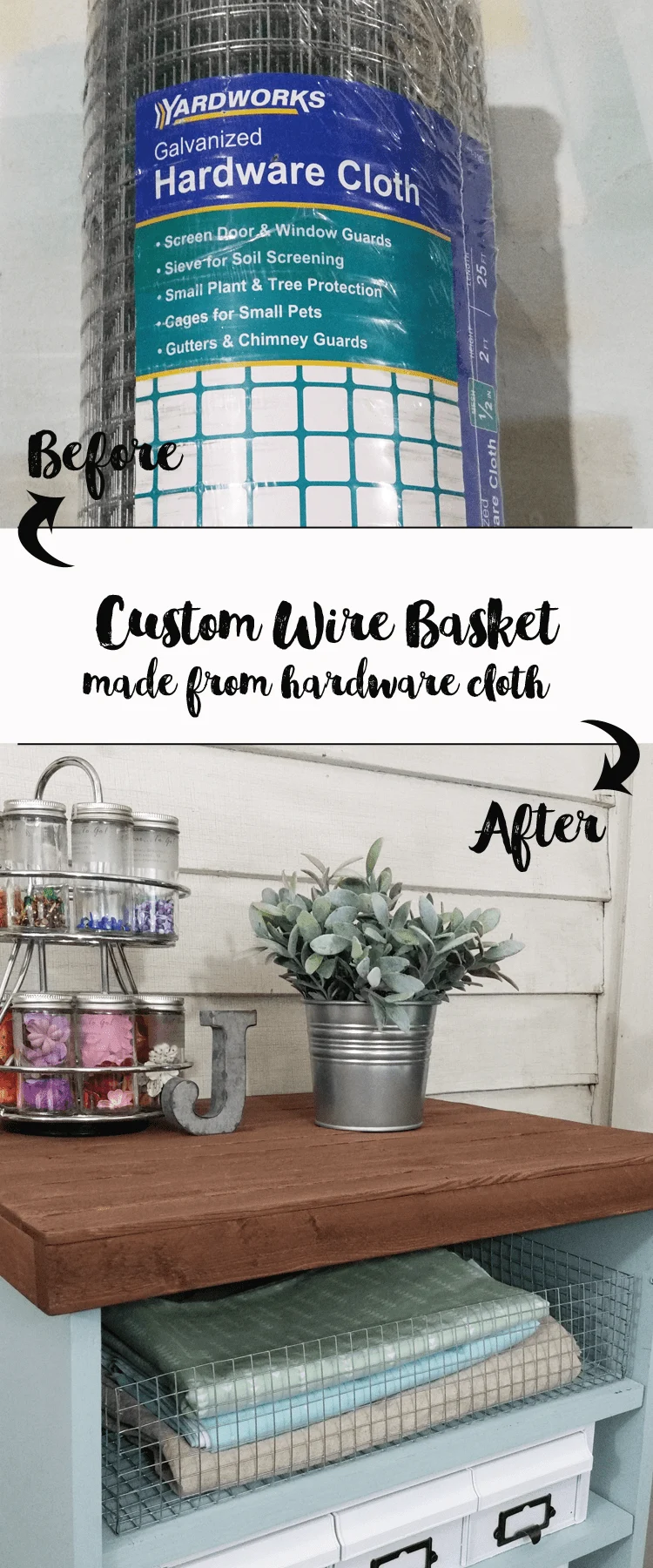 If you like this post you may like my other Cassette Tape Organizer. It is still on my bedside table and I love it!
Thanks so much for stopping by.
Michelle