I am excited about today's post because I am newest member of the Furniture Refresh Group and I can't wait to share my first project. It was an ugly retail fixture that we have had for many, many years and made it over into an extraordinary paint storage shelf.
I love the industrial look of this metal and shelf and I think it did turn out pretty, dang stylish! Even if I do say so myself.
If offers me a great deal of storage that I was definitely lacking and I have it full of paint and tools for my crafting.
If you love DIY metal projects you can click here to find more metal crafts inspiration!
Stylish Paint Storage Shelf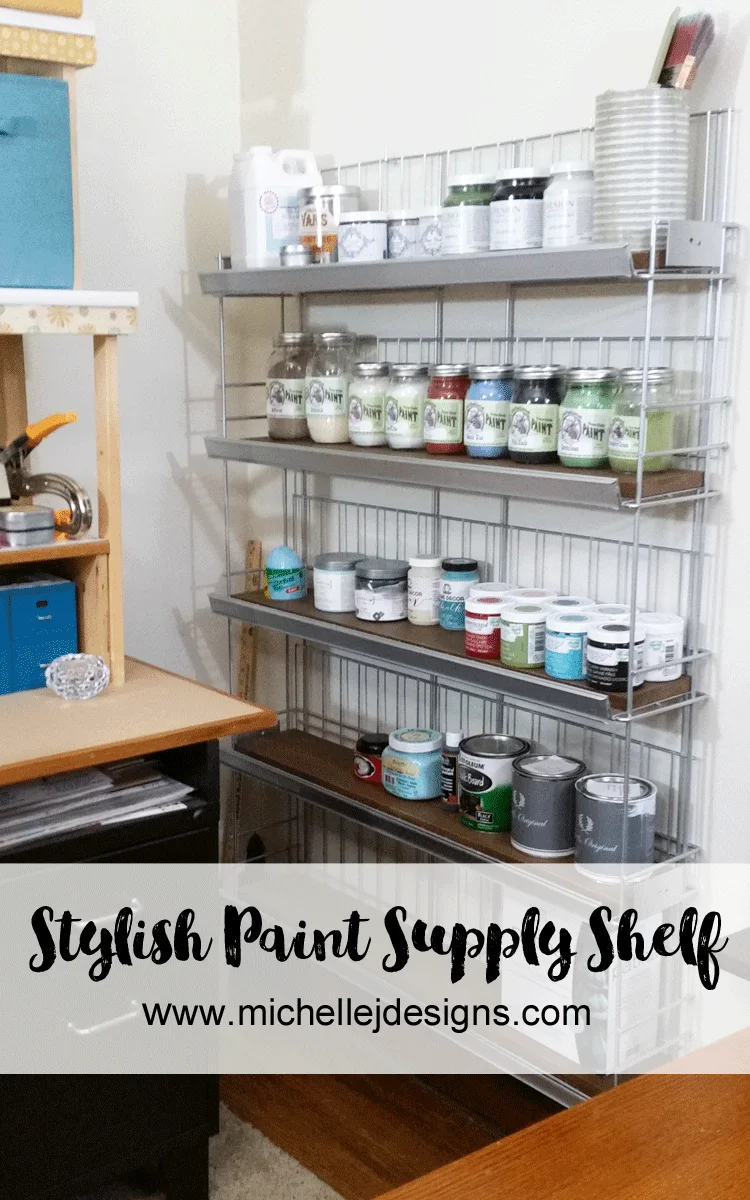 Furniture Refresh
I am so happy to be joining this group of talented bloggers . Each month we create a furniture refresh project and share with you, our readers. Please be sure to check out all of the other projects as well. There are some great makeover this month. You won't want to miss any of them.

I really want to see what happened with that blue sofa.
Extraordinary Paint Storage Shelf
First, as usual with my posts I have list of supplies for you. And I have included some affiliate links for your convenience. You can ready my full disclosure here.
Metal shelving unit – This one has the off white plastic coating over the metal
Spray Paint – I used Rustoleum Aluminum. I love it.
Brown Latax Paint – (watered down to almost a stain)
Wood for shelving- mine required 5 pieces of 1 x 6. They were 34.5 inches long after Jeff cut them to size.
Hack Saw
The piece used to hold our dvd's until I made our new TV stand this past spring. We moved it into the garage and it sat there for a long time.
Since I am in the process of moving my craft room I decided it would make a great place for paint storage. We don't have a lot of room for large pieces so we hung it on the wall.
Here is what it used to look like.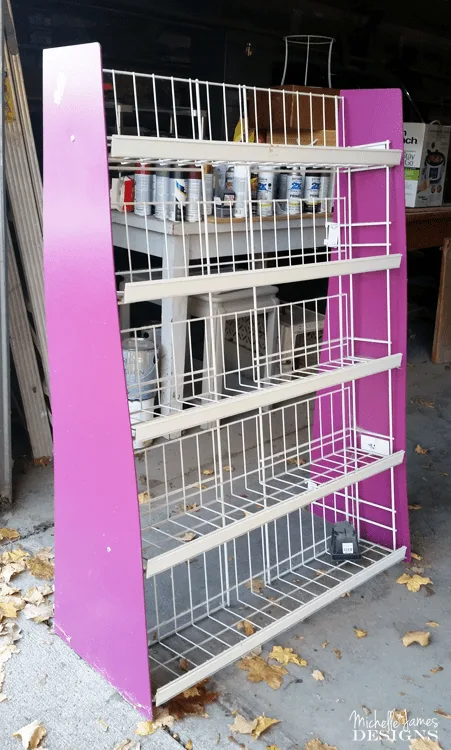 And here is the back of it.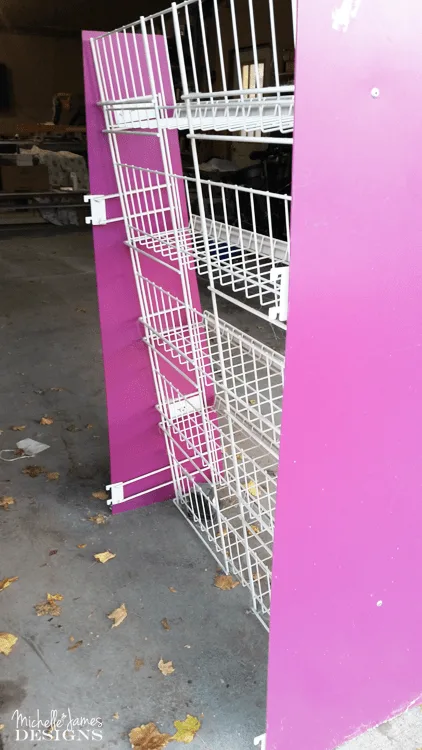 Since we wanted it to hang on the wall the first thing we had to do was cut off the metal arms that were holding the pretty, pink sides on. Jeff used the hack saw to do this. I thought it would take forever but it really didn't take long at all.
After a good cleaning of cob-webs I was ready to paint. It took 2 plus cans but it looked great when It was done.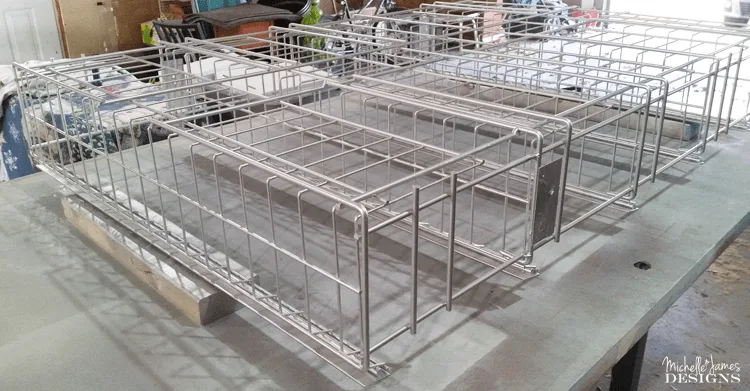 It was a nice day for spray painting and with the garage doors open it dried very quickly. In the meantime I sanded and painted the wood pieces.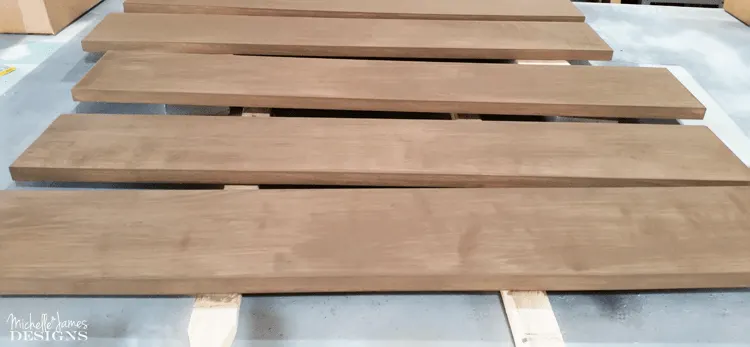 When they were completely dry I lightly sanded them again then used my Daddy Van's Wax on them for a nice finish. Omg I love this stuff!
Then we were read to hang it up. Jeff got some "l" hooks. Actually I am not sure what they are called but he found the studs, then drilled a hold and screwed these hooks in. We just hung the shelf on the hooks.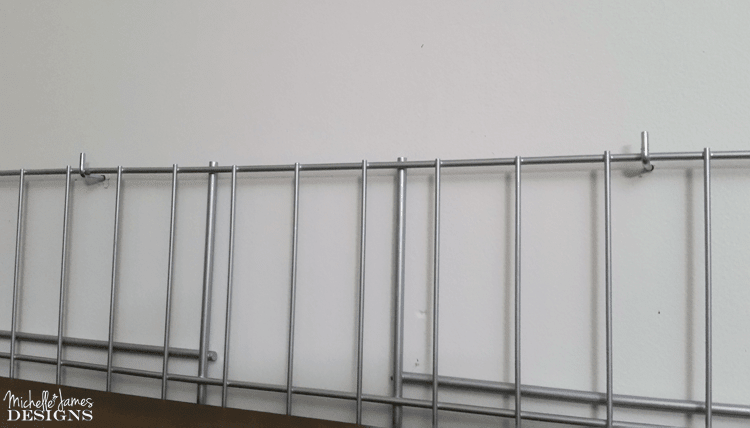 Then I placed my lovely collection of paints on it. I am so in love with it and so happy that I don't have to search in a million different places to find the paint I want.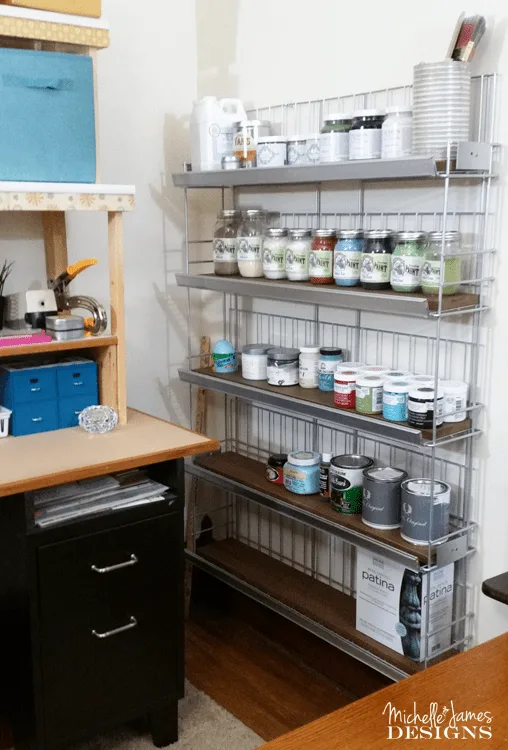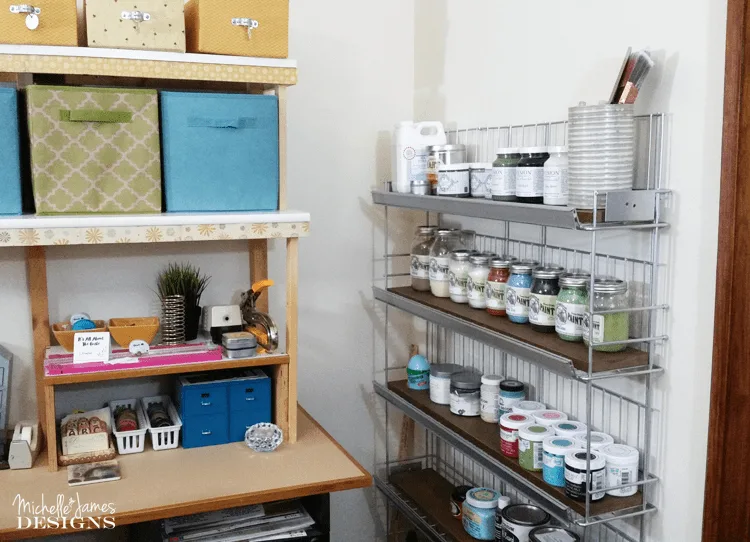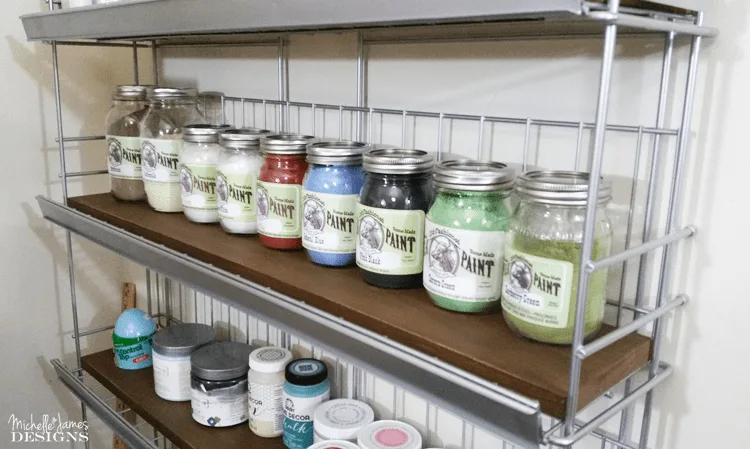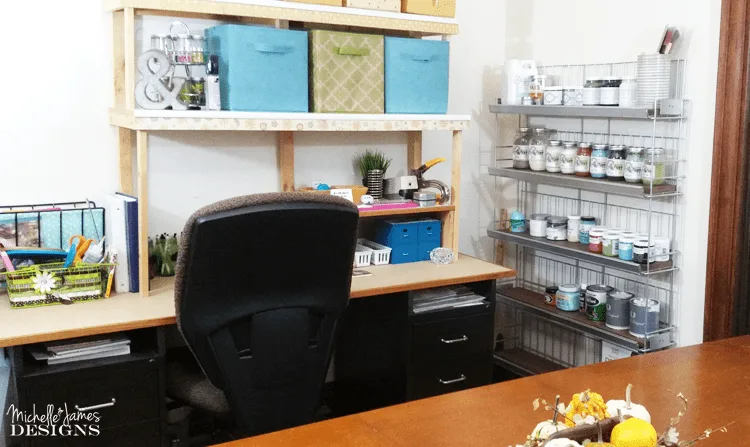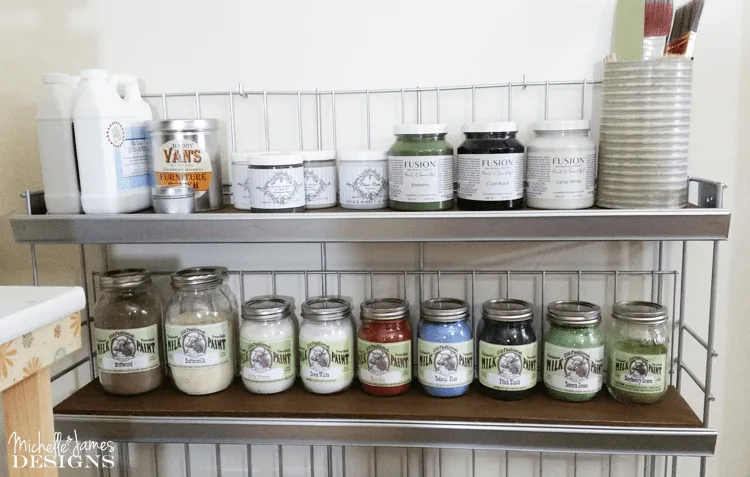 Pretty right? I think so.
I hope you like it too. It was actually a fun, easy and fast project and am so glad I could re-purpose this old shelf unit instead of taking it to the land fill. That always make me happy.
So be sure to visit all of the blogs so you can see their Furniture Refresh projects too.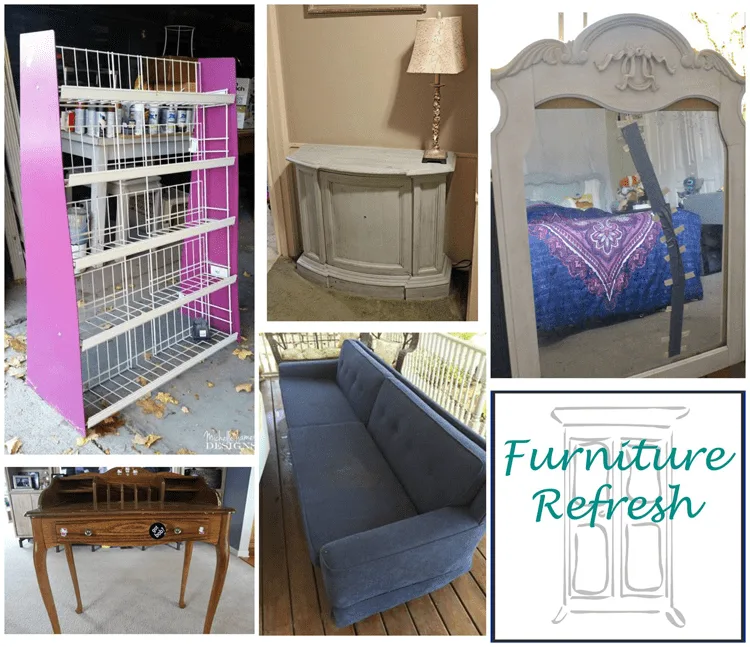 Thanks so much so for stopping by!
Michelle