I had a great time this weekend. It was our town's city wide garage sale weekend and we hit all of the sales that included items other than baby clothes and toys. Besides the garage sales, Peggy and I are hosting our National Scrapbooking Day Queen of the Crop event next Saturday at our local scrapbook store The Outlet. We were shopping for snacks and goodies so we stopped at one of the second hand stores to check things out. Peggy spotted the most fun mini file cabinet, and there were tons of them for $2 each.
Mini File Cabinet
Now they were not this beautiful color when I started. This is the before picture.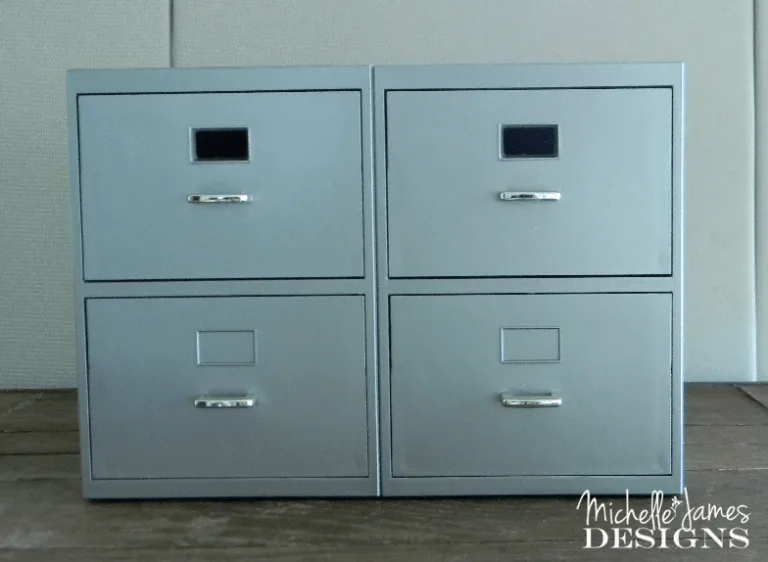 They weren't bad. They were silver. I got two for Jeff and he likes the silver so his will stay but I wanted a little more color.
I used Rust-Oleum American Accents – Lagoon spray paint. The mini file cabinet is plastic and this says it bonds to plastic. (Peggy actually got this at one of the garage sales and let me use it) but I did see it at Wal-Mart and I bet Menard's has it as well.
The color is a really dark teal and I love it.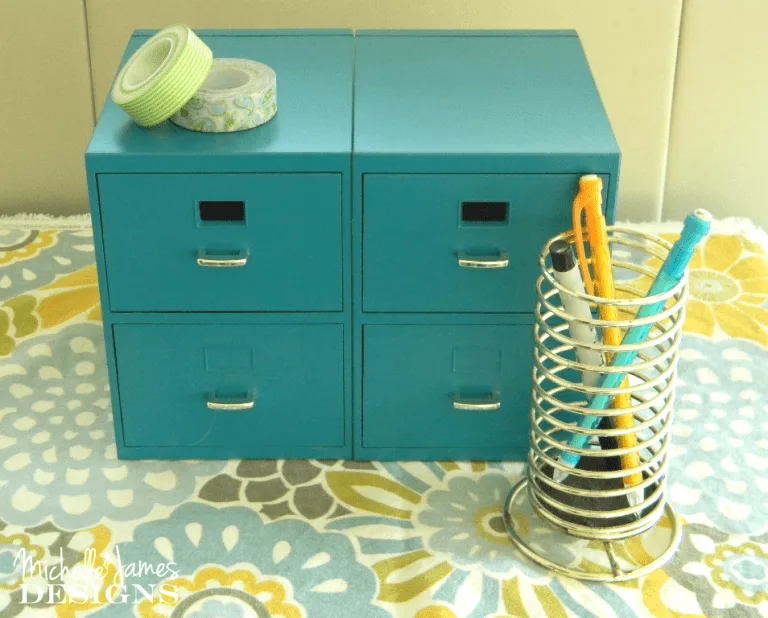 The fabric that I am using in the photo is the same that I used for the organization boxes that I made from diaper boxes. The organization boxes are in the kitchen but these will be in our new office space (the previous dining room) so I am bringing in the same accent colors.
I may get even more bold and add some accents to the front of the drawers. I haven't decided yet. What do you think? Do they need a little more pizzaz? There is a small digital clock that is supposed to go in the little opening in the top drawer of each unit. I am not sure I want the clock so that is why I think I need something else. I may have to wait until our office is put together then assess how they look in the space. If you have suggestions I am ready to hear them. Please leave a comment.
So far though I am happy with these little guys. I am not sure what will go in them yet but I always have little crafty things that need to be hidden in cute storage. Doesn't everyone?
Thanks for stopping by!
I am sharing this post at:
Work It Wednesday