We all love free printables right? I know I do. This one is specifically for Mother's Day and I made some different variations of the card just in case you would like more than print, cut and fold. I think you will love these Mother's Day card ideas!
Get the printable in my free resource library. Sign up here or at the bottom of this post!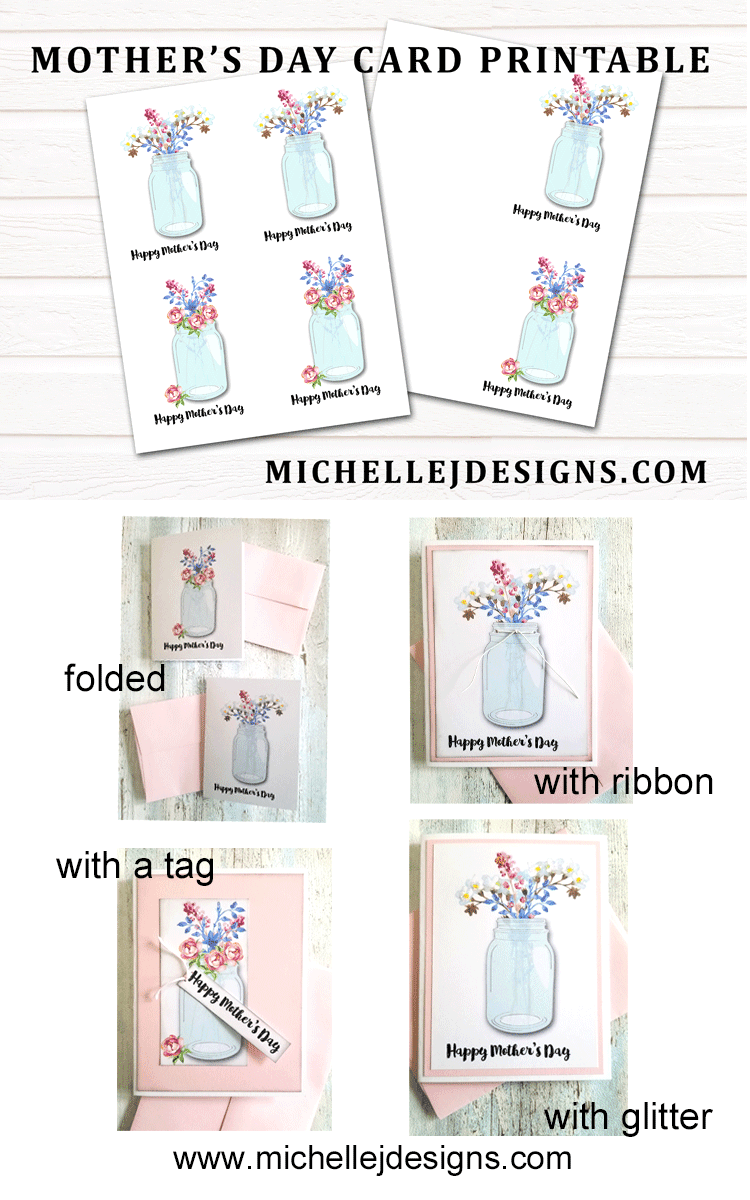 Mother's Day Card Ideas
You will love these printable cards and the different ways to use them. You will need a few basic supplies. I am including affiliate links for your convenience. I make a small commission if you click on one of the links and make a purchase. But please don't worry. I only link to products I love and use myself or know that they are great products. You can read my full disclosure here.
Materials needed for basic print, cut and fold version:
Color Printer
Additional materials needed for other versions:
Matching card stock (color of your choice)
Black ink
Ribbon
Small hole punch
Making The Basic Version
This is the easiest version of a printable card and looks pretty all by itself.
Step 1: Print the sheet that has two designs on one side. You can't really see the edges of the sheet but the designs are on the right side of the sheet.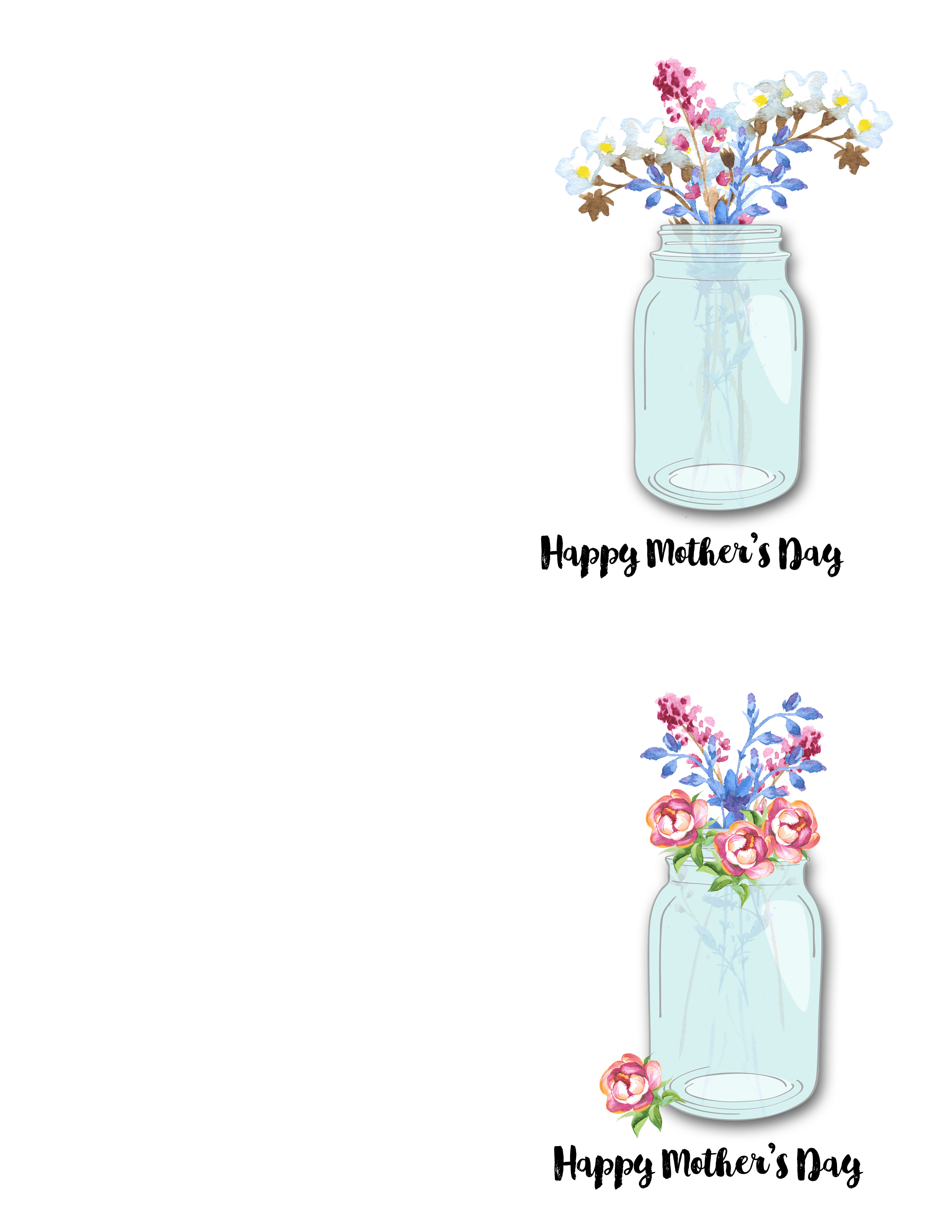 Printer Settings:
Most printers have some simple settings you can change to make your design print a little nicer. These usually use up more ink so just keep that in mind.
My current printer only has a basic setting but it comes out nicely. I change my paper settings from Plain Paper to Photo Paper (matte finish).
These settings are usually found on the screen after you click print. There is usually a button that says "advanced settings" or "change settings" . Then look at the different choices.
Step 2: Cut the paper in half. I use a paper cutter and line up the center at 5.5 inches and cut right in half.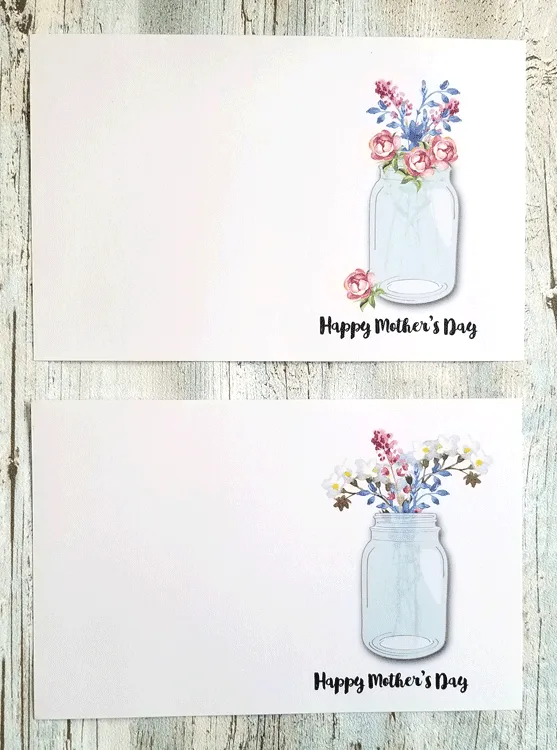 Step 3: Fold in half and add and envelope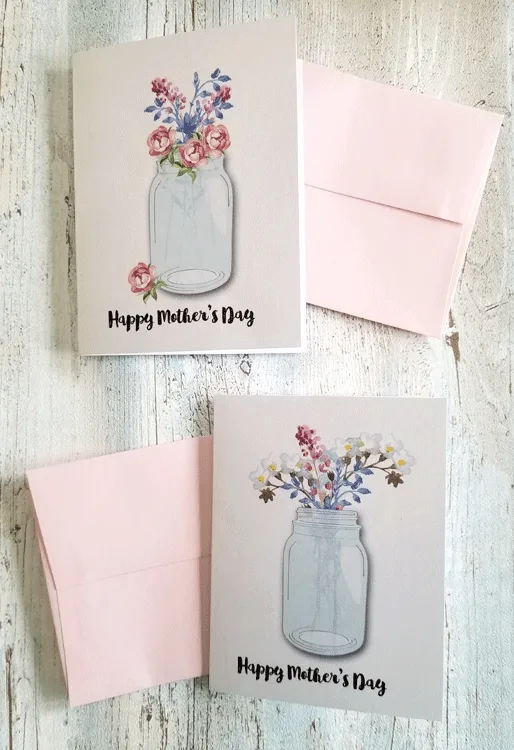 Making Other Versions
By printing the sheet with four designs you can make some other versions of the card. I have created a few to show you.
For these you will print the sheet then trim around the designs. You can trim as much as you like but for a basic layered card the paper measurements are:
Top design layer = 5″ x 3.75″
Middle layer (with a different color of card stock) = 5.25″ x 4″
Folded card piece = 5.50″ x 8.50″ (when folded it is 5.50″ x 4.25″)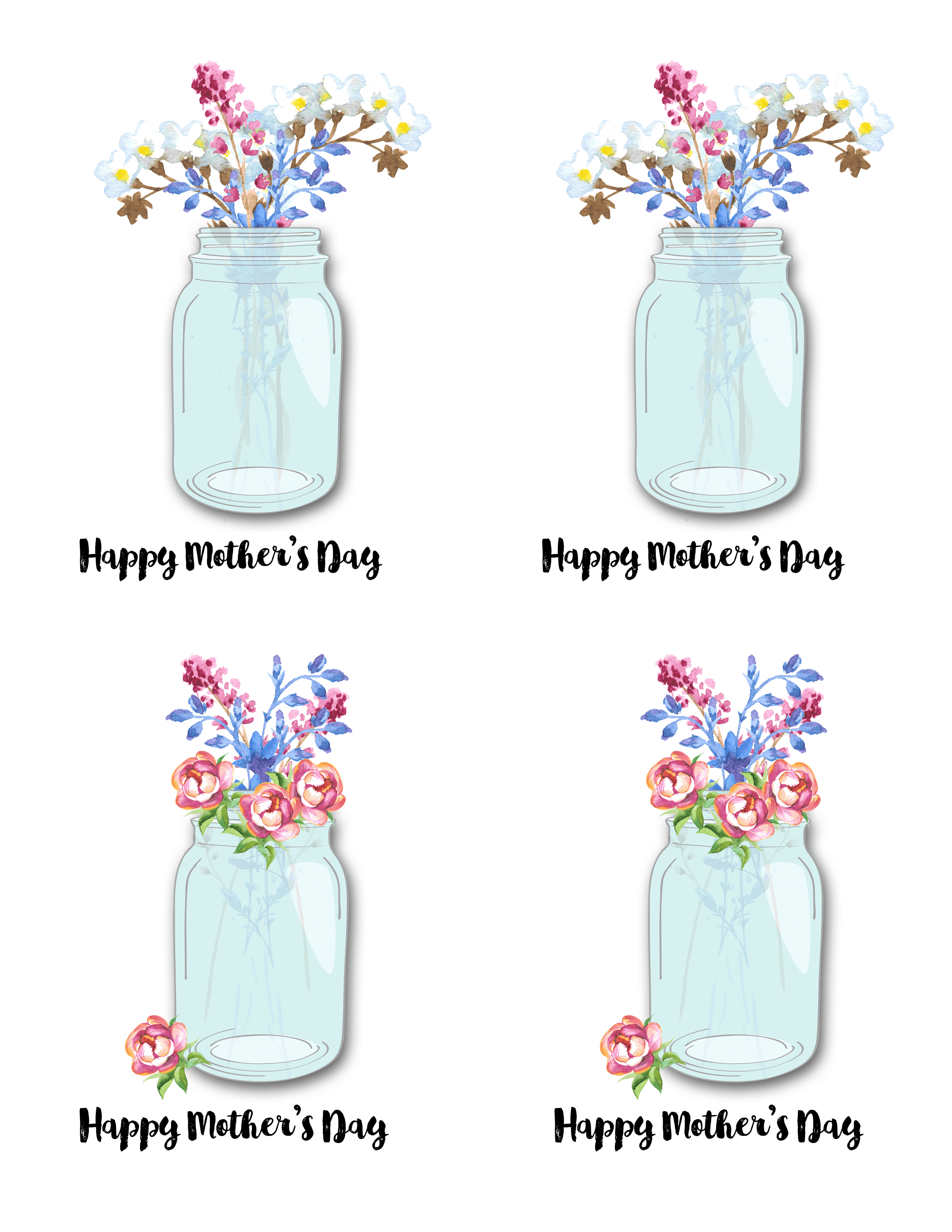 Version 1: Basic Layered Card
After printing, cut the sheet into quarters. Then you can trim them again to get the layered look that you like using the measurements above.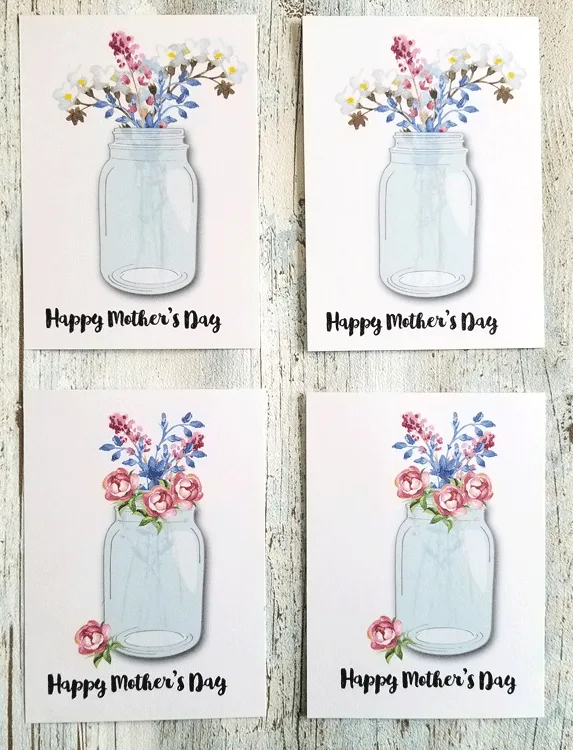 Adhere the trimmed version to your matching card stock piece. Then glue these pieces to a folded piece of white card stock (5.5″ x 8.5″) shown below.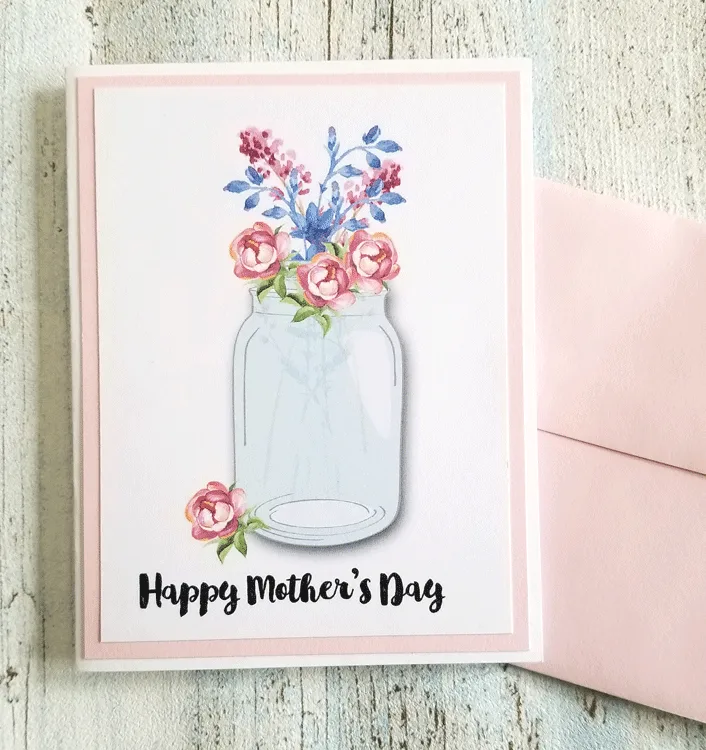 Other Versions With Tags and Ribbons
If you are a little more experienced card maker you can create other versions as well. These all have the basic same measurements (with some exceptions) but I have added ribbon or stickles as an embellishment and I have inked the edges with my black ink.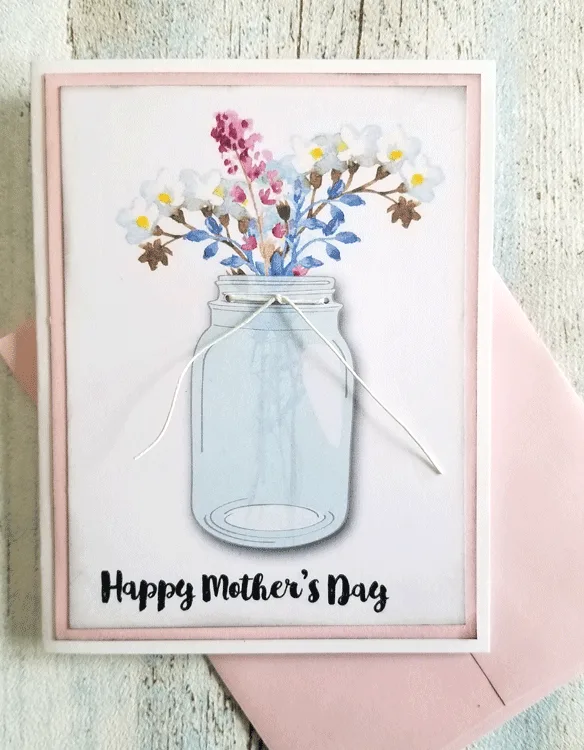 The photo below is the one with the stickles. They have been added to the white flowers and the tall pink flower. They are a little hard to see in the picture but they really add some sparkle to the card in person.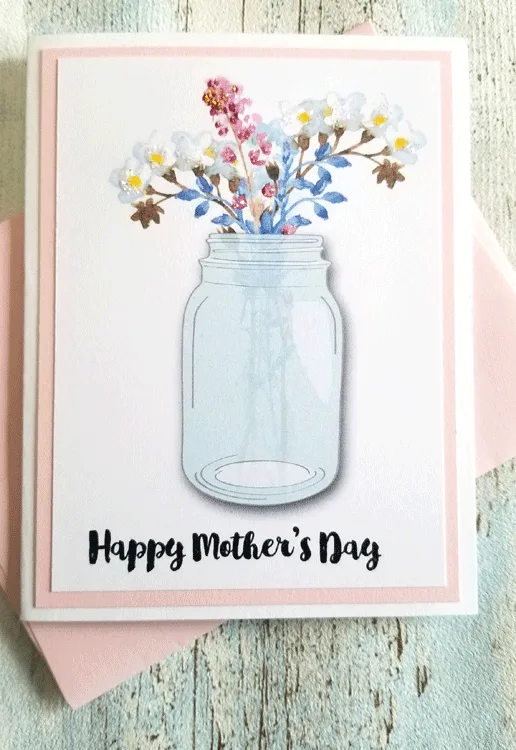 In the next version I cut the Happy Mother's Day off the bottom and created a tag with it.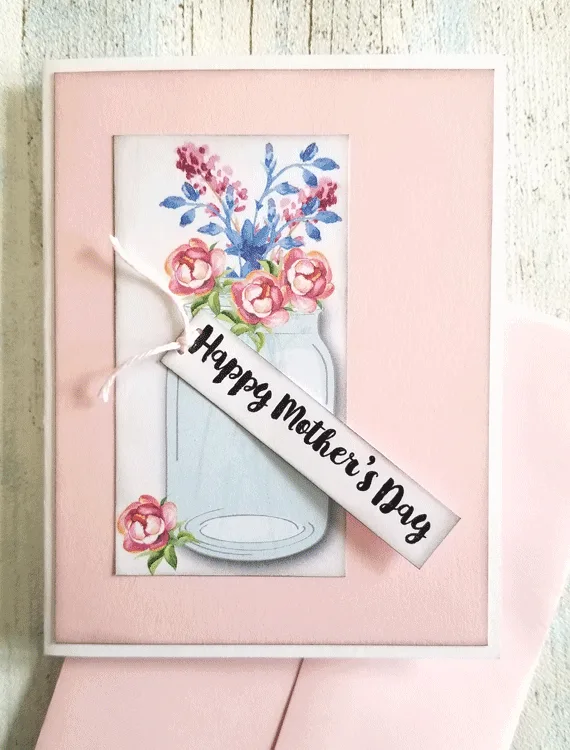 These are all easy ways to use these designs to create fun and interesting cards.
To get the free printable and all of my other printables, labels, cards, and SVG files sign up to get the password to my free resource library.
You will receive the password immediately and can start making your Mother's Day cards right away!
If you already have the password then head over to the library page and enter the password!
Are you a camping mom? Check out this fun camping mom shirt on Amazon!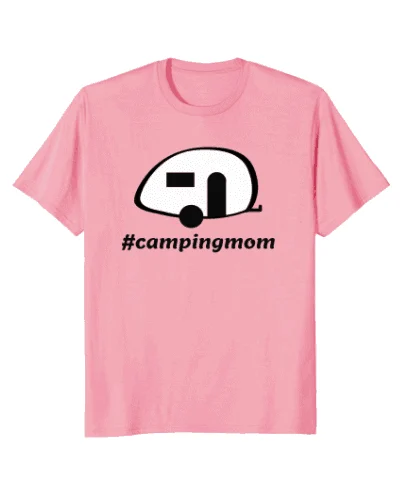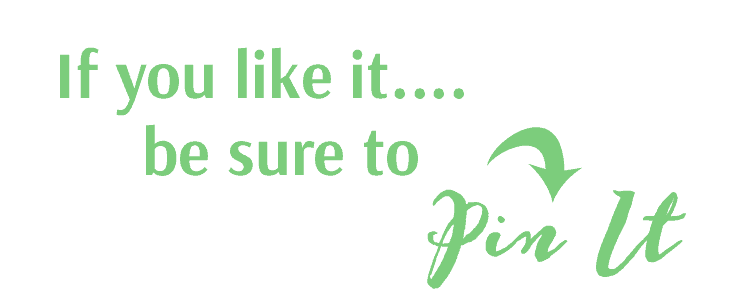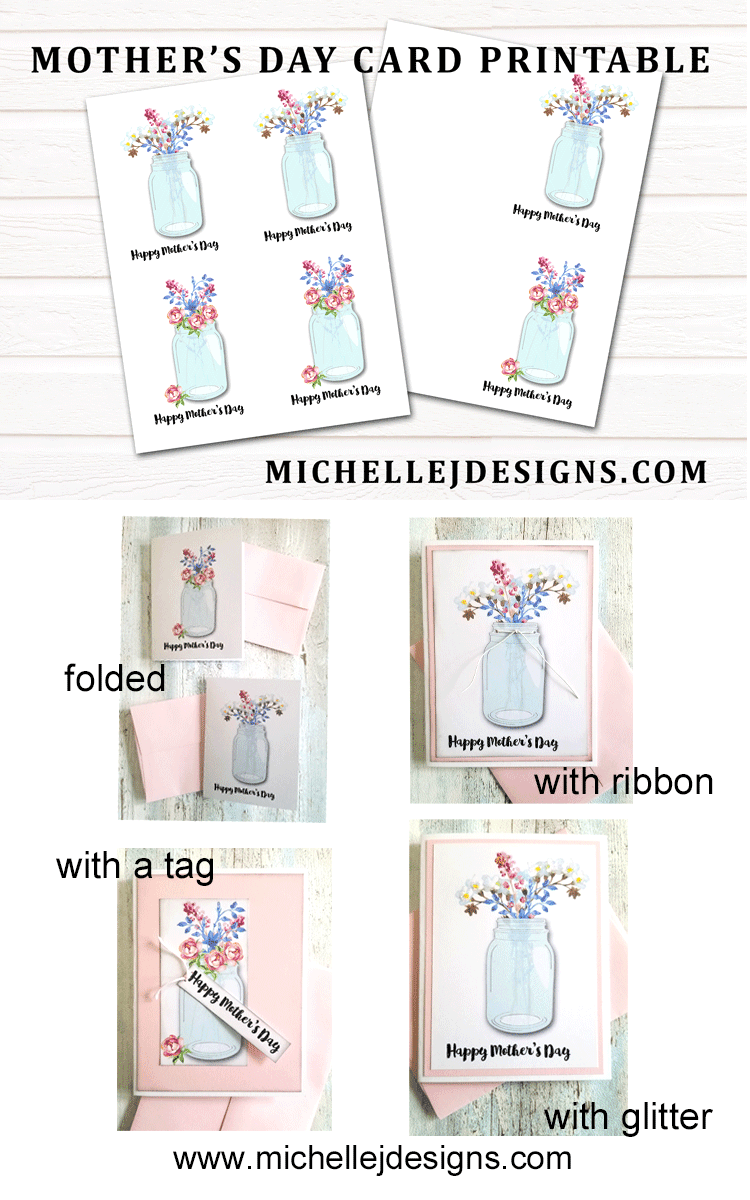 Thanks for stopping by today!
Michelle