Welcome back to our drawer organization blog hop. This is the fourth of the four weeks and this week we focused on organizing dresser drawers. I am going to show you how I did it the easy way!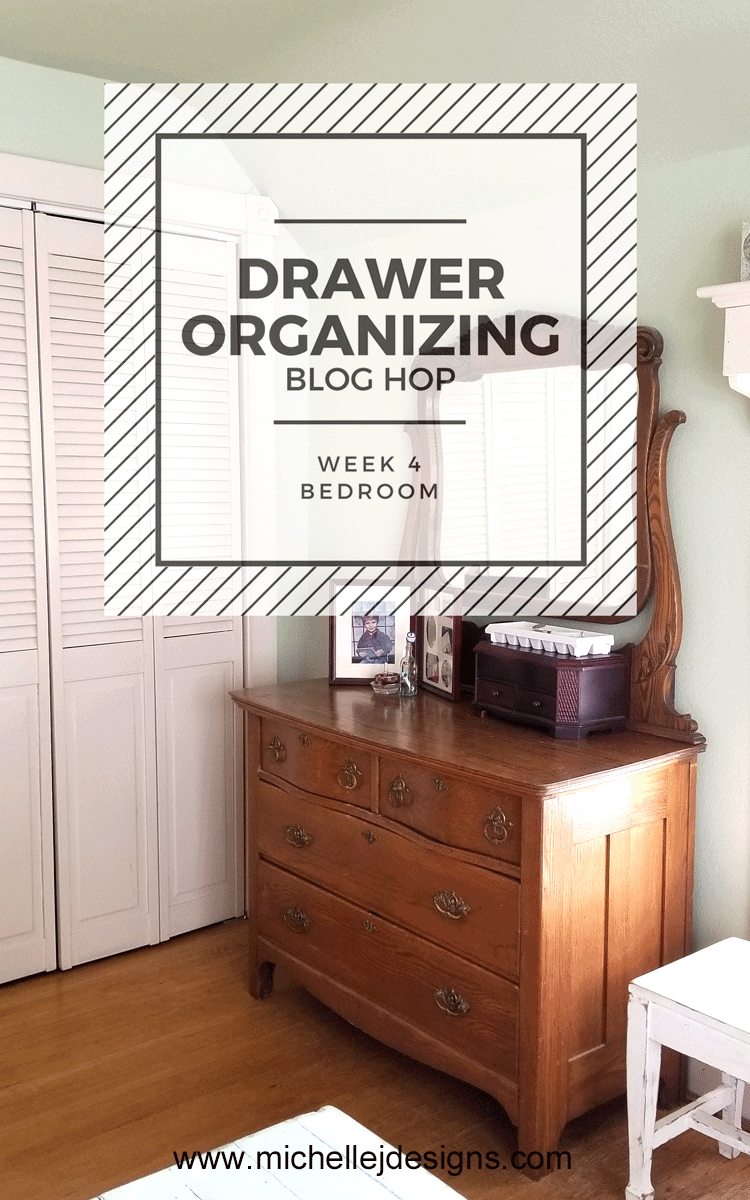 Welcome to the Drawer Organization Blog Hop!
For the entire month of April, 11 bloggers will be sharing the process of cleaning and organizing drawers around our homes each week.
It is Week Four and we're ending our drawer organization month in the bedroom.
If your missed the previous weeks organizing posts you can see them by clicking the links below:
Craft Room/Office Drawers- Week 2

My Pinterventures • Intelligent Domestications
DIY Adulation • Domestically Creative • Cookies Coffee and Crafts
Domestic Deadline • Across the Boulevard • Michelle James Designs
Mom Home Guide • Centsably Creative • Olives & Okra

Organizing Dresser Drawers The Easy Way
This post contains affiliate links for your convenience. You can read my full disclosure here.
You guys I could not believe how easy this was. Before I get into it though I need to show you my before pics. My sock drawer and my scarf drawer are the focus of today's post. I bet there were a few of us that tackled the sock drawer.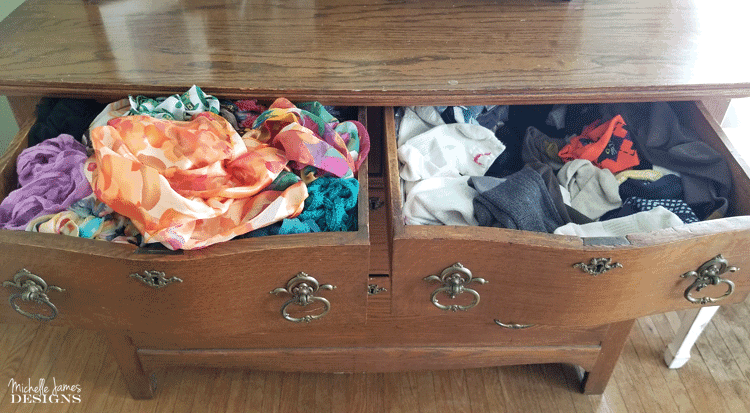 I was still able to get the drawers shut…except for that one orange scarf peeking out!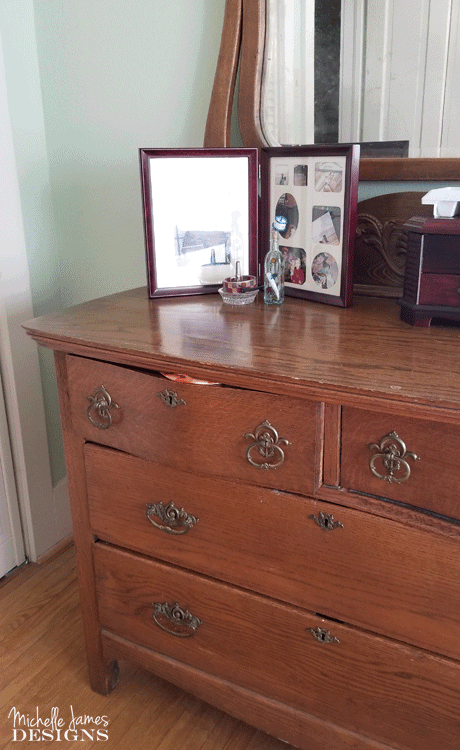 Most people probably hang up their scarves and I thought about it but I know myself. They would start out pretty but I would be tired at the end of the day and I wouldn't hang it back up so it would go on top of the dresser and there it would be. They would pile up until I got really sick of looking at the pile of scarves and then I would have to take a half hour or an hour to re-hang them. No thanks. The drawer is the best option for me.
I started, of course by emptying out the drawer. You all know the organizing drill by now, right? Then come the fun organizing bins and products!
The Drawer Organizers
I found these at Menards but this one is great from Amazon.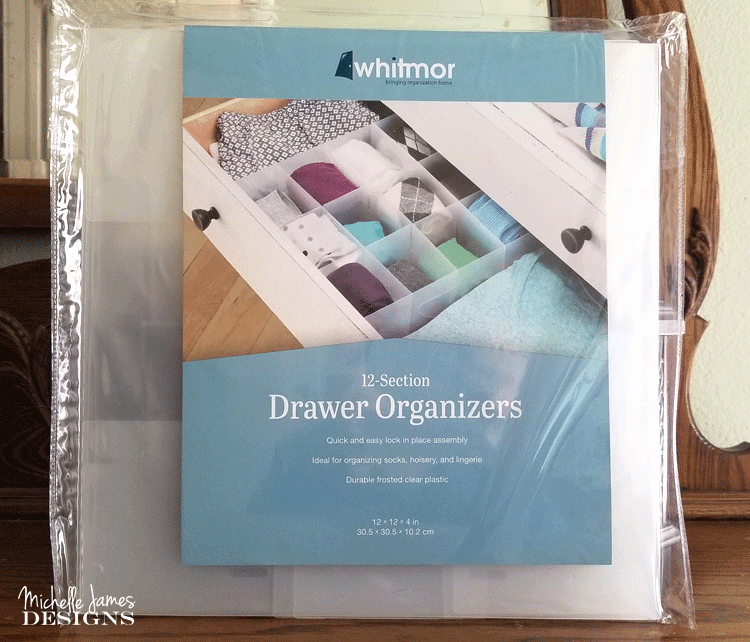 They were so easy to put together. It was just a matter of locking the sides and adding the sections.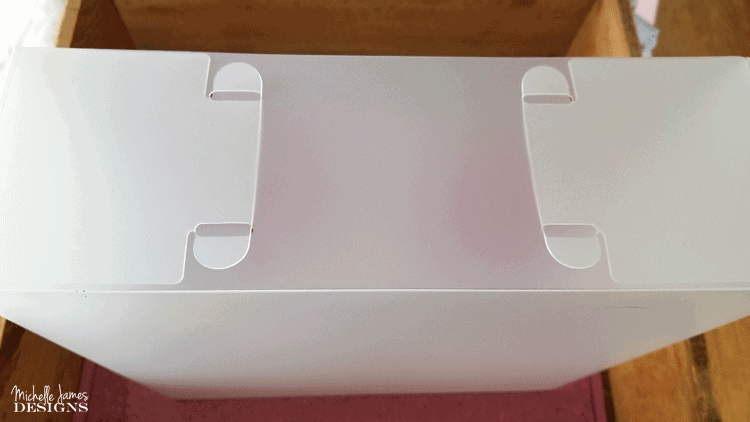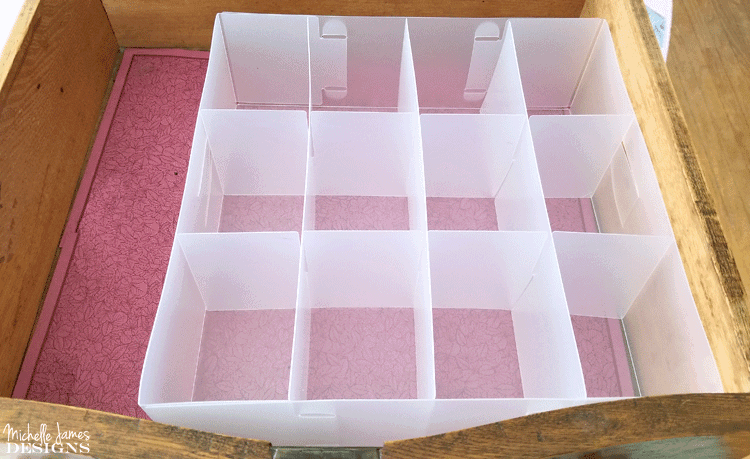 Of course it wouldn't be the same without my little helpers. If there is an open drawer…they are in it!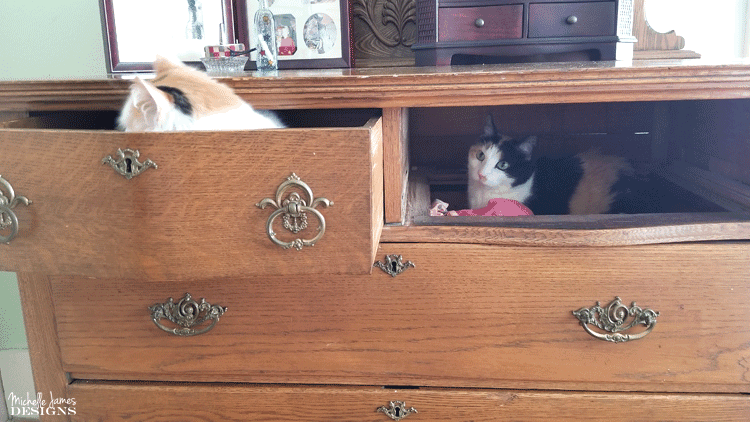 I put the scarves back in I rolled them up instead of folding them. They fit perfectly.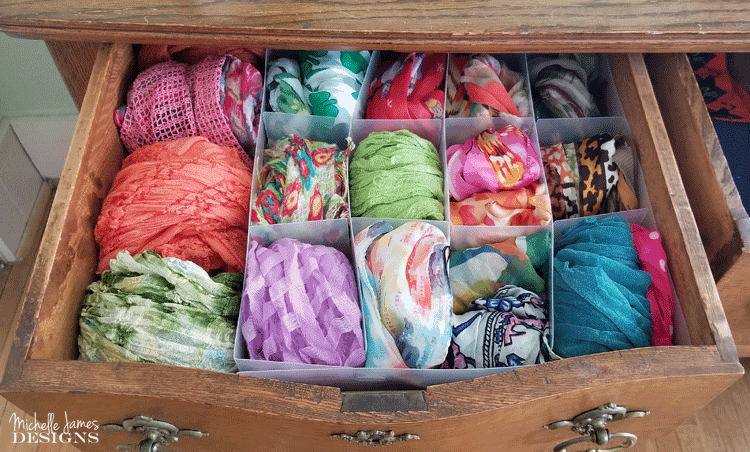 Don't they look pretty? I love it.
I did the same thing for the socks.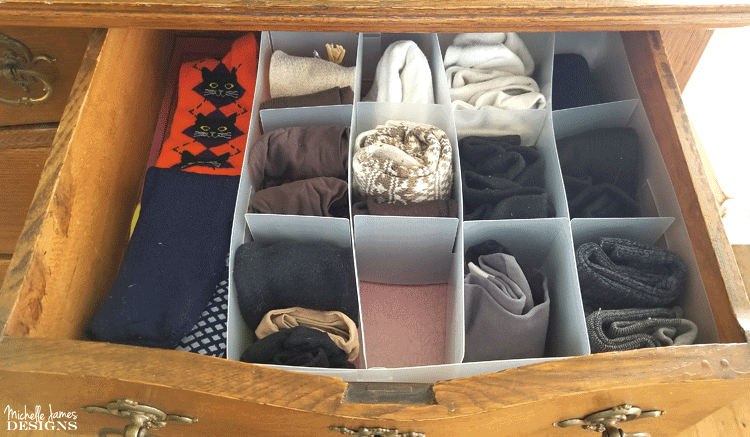 They aren't as colorful. I am a boring sock girl. And there are some missing (laundry day). I left space for them in the front because they are the socks I wear the most often. That makes sense right?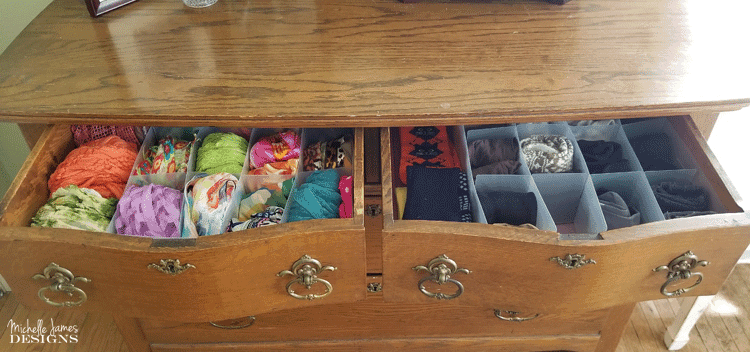 They are all organized and it so nice to look at when I open the drawers. I love that organized feeling! Don't you?
If you want to see more organization posts check out my Storage/Organization gallery.
I hope you will check out the other bloggers drawer organization posts as well!
Happy organizing and thanks for following along!
Michelle