Hello and welcome to week two of the Drawer Organization Blog Hop. I have been attempting some small amounts of craft room organization in my house and I did work on a drawer in my desk and the desk top. Read on to see my small attempt at craft room organization.

Welcome to the Drawer Organization Blog Hop!
For the entire month of April, 10 bloggers will be sharing the process of cleaning and organizing drawers around our homes each week.
We kicked off the first week in the kitchen! This week we have been doing drawer organization in our Office, Craft and Living Rooms.
My Pinterventures • Intelligent Domestications
DIY Adulation • Domestically Creative • Cookies Coffee and Crafts
Domestic Deadline • Across the Boulevard • The Latina Next Door
Mom Home Guide • Creative Cynchronicity • Olives & Okra
Centsably Creative • Fearlessly Creative Mammas
My Attempt At A Small Amount Of Craft Room Organization
This blog hop has been great. It is keeping me in check and I am making small attempts to get organized. Last week we organized our kitchen drawers. I did two of my kitchen drawers but since then kept my cleaning up and my kitchen has looked great for an entire week now. BONUS!!! It is amazing how cleaning a little bit each day or each week is so much easier than going hog wild (go ham) every once in a while and wearing myself out. Ugh!
I created a short video before I started so you could see the room and the area I am working on before. Now keep in mind it was just Easter and I had done some cleaning. This room has definitely been worse than this before.
You can see the drawer before I started too.
It Gets Worse Before It Gets Better
Just as in the kitchen, I started by removing everything from the drawer. I put it all on the dining room table.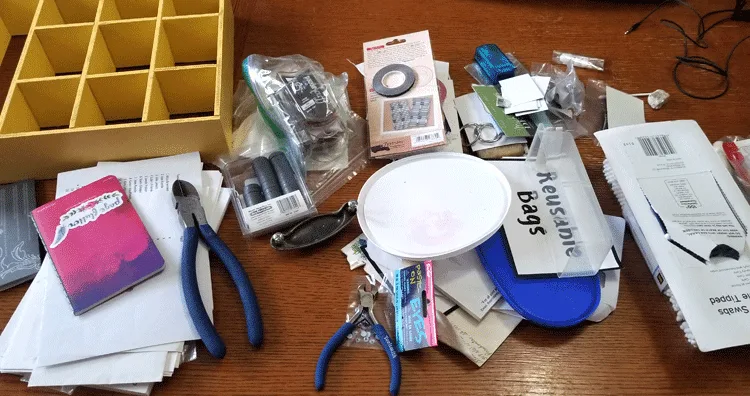 Clyde was helping. He loves to create messes!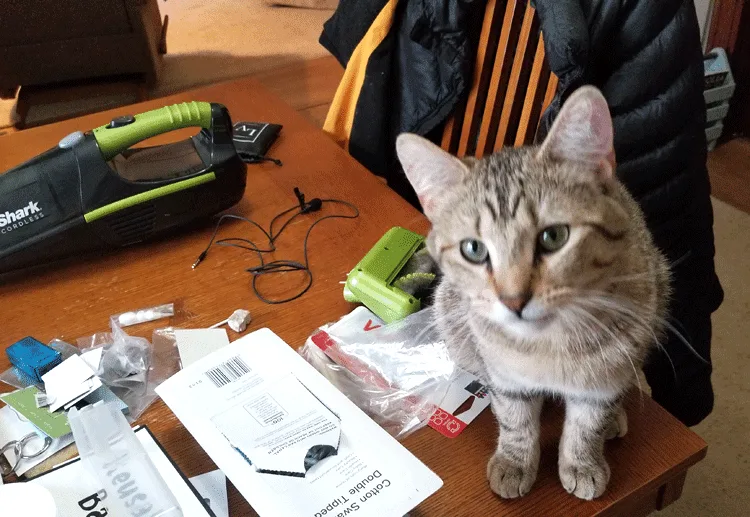 I tossed a lot of papers, business cards, pieces of "who knows what" and more. Then I tried to create piles of tools, patterns for things I have made and everything that I wanted to stay in that drawer.
I had a box of q-tips. I don't use them very often for crafting but I do use them. So I put a bunch of them into one of my empty jars that sit on the paint shelf I made. It was perfect. I found other things for these jars too from the drawer and the desk top.
Finishing Up
It didn't take me too long to get everything in its new place. The desk top looks much better and I can find things in the drawer again. Yay!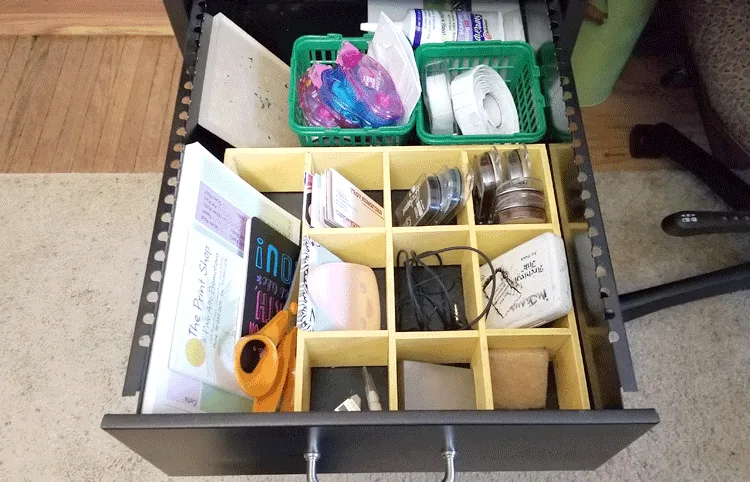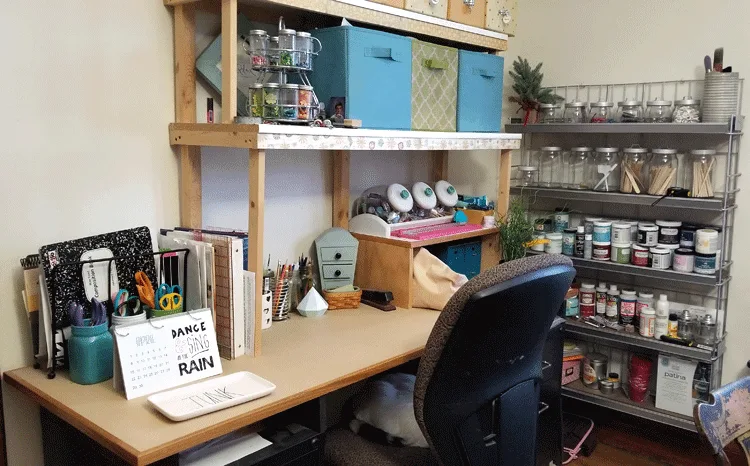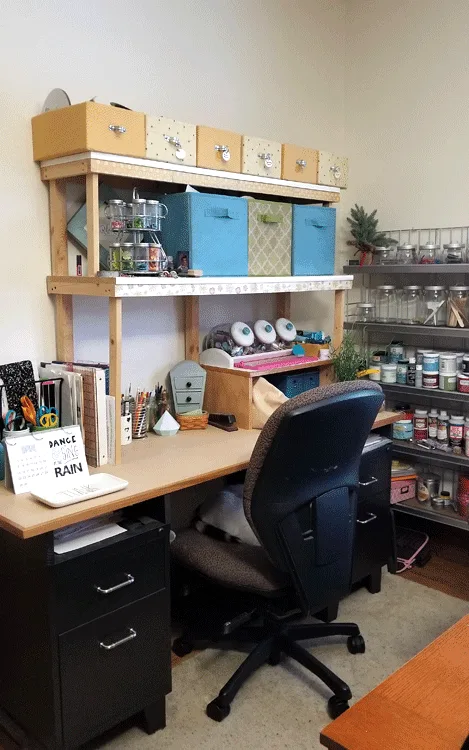 I created an "after" video too. Enjoy!
This was fun and we will be back next Wednesday with more drawers to organize. I hope we are inspiring you to do a little organizing of your own…if you need it. I say…take baby steps!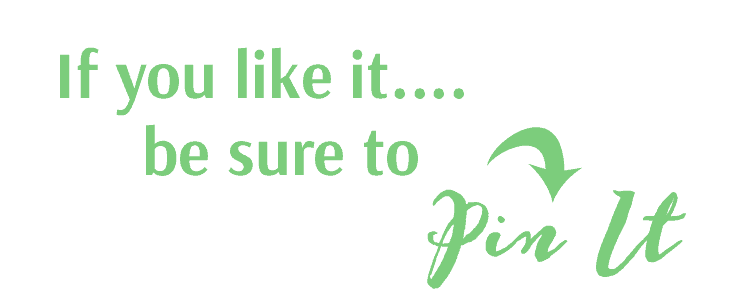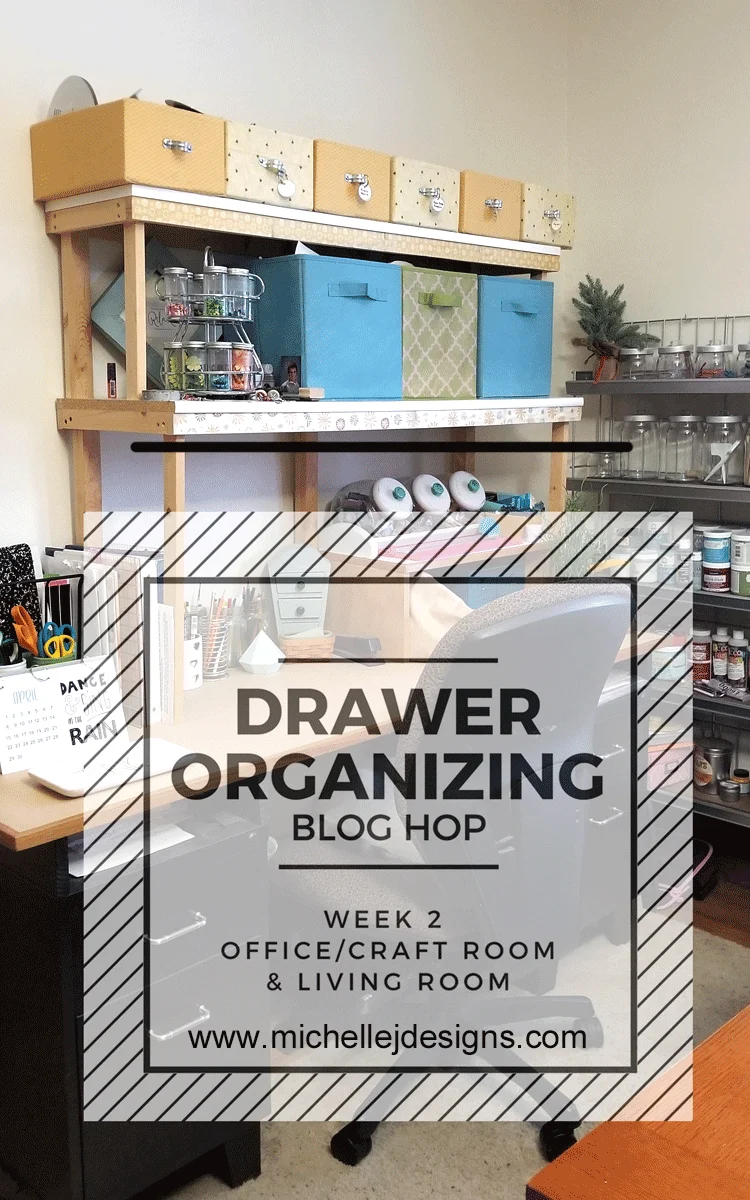 If you would like to see more storage and organization posts check out my gallery of projects:
Thanks so much for stopping by!
Michelle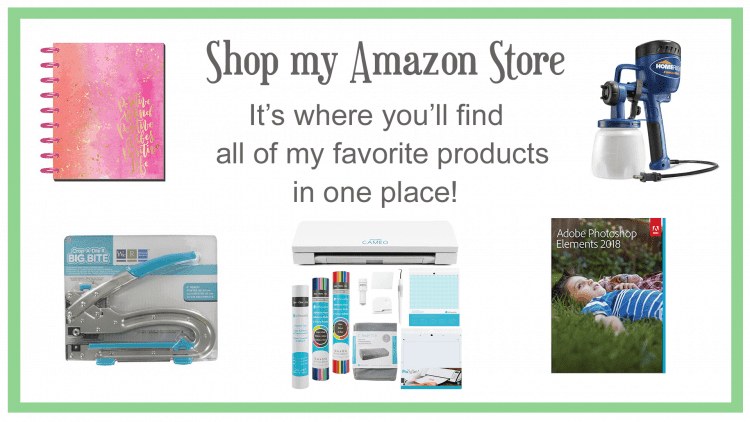 Please visit the other host blogs below for more Office, Craft and Living Room Drawer Organization Ideas