I have always been a movie buff. I love going to the movie theater, watching a movie and letting my mind be free of all of the troubles, worries and lists that are waiting. It is an approximate two hour break from life where you loose yourself in a story. Creating some Star Wars printables for this Movie Monday Challenge was right up my alley.
This is my first post for the Movie Monday Challenge and this month's movie is Star Wars A New Hope. It is the 40th anniversary of this movie which is really hard to believe.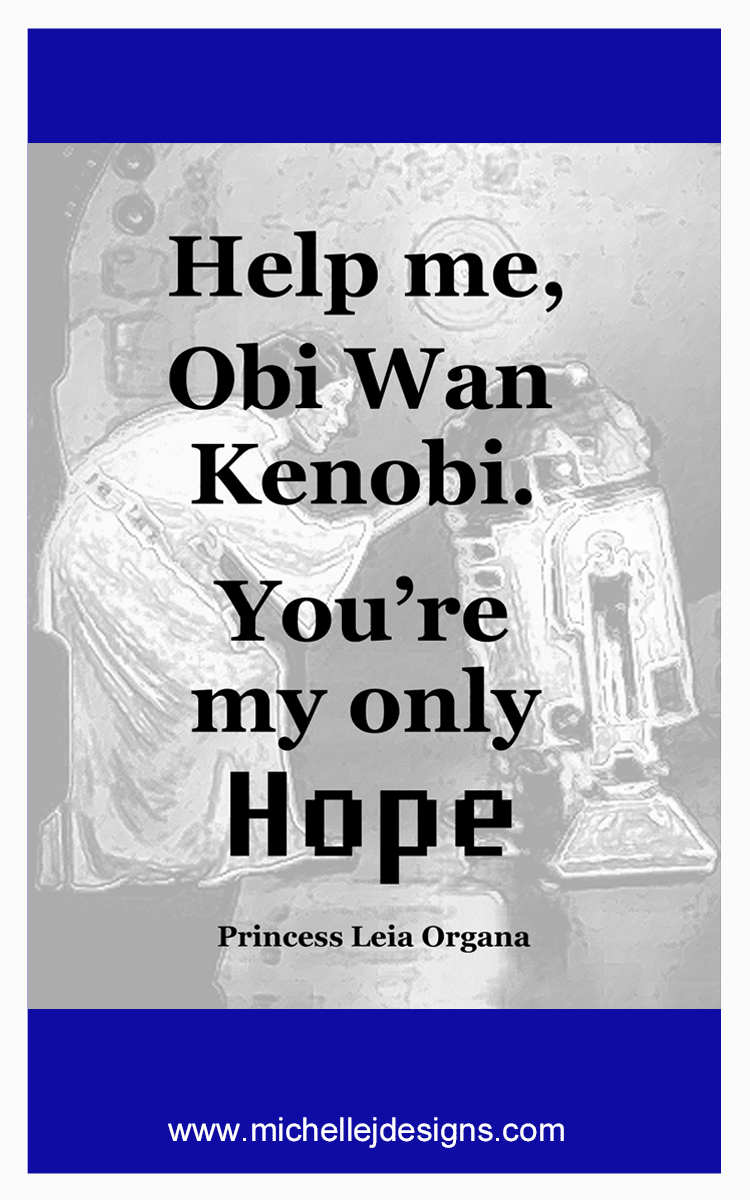 Star Wars Printables
I love this movie and it is hard to believe that it has been 40 years since it premiered. When a movie has been around and been so popular for this long it really becomes part of our culture and reason to celebrate.
Children today are introduced to Star Wars at an early age and they begin to watch all of the movies in the series. Then they look forward to the new ones that are still coming out in theatres.
My brother was really into these movies but they weren't just for the boys. I loved them as well.
I have created two printables for you to download (the link to get them is at the bottom of this post). These are perfect for children's rooms, movie/family rooms or even in your kitchen if you so desire!
I chose two of my favorite quotes from the movie and created black and white prints that will match any room decor.
The first quote is from Obi Wan Kenobi. He used the force flawlessly to get past the guards with R2D2 and C3PO. Remember this?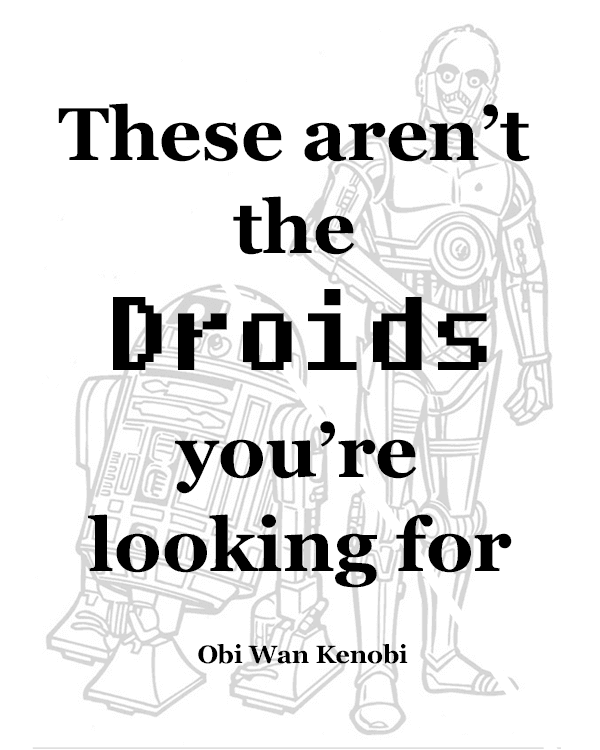 I love that and it is one of most memorable quotes from the movie. Do you sometimes use versions of this today? For instance "These aren't the cookies you're looking for" when speaking to your kids or your husband? It can't be just me, right?
The second quote I chose was the iconic scene with Princess Leia and R2D2 when she is inserting the message for Obi Wan Kenobi.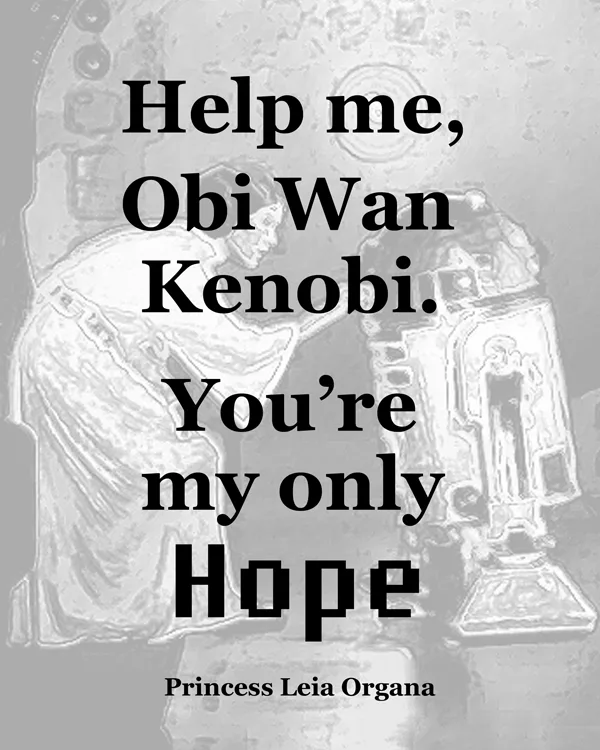 The picture is so well known and is perfect for a printable.
The Printables
These Star Wars printables can be printed on white card stock, trimmed to 8 x 10 and placed in frames. Personally, I think they would be great in the living room!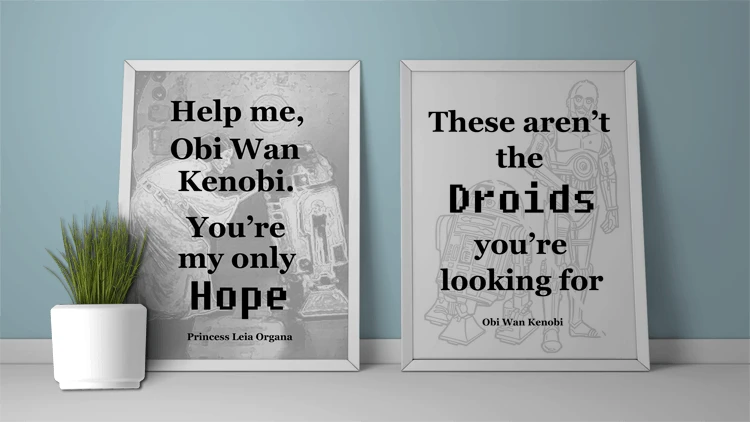 I hope you enjoy your Star Wars printables. You can click the link below to download yours today.
And, don't forget to share and pin for later.

Please check out the projects below from the other bloggers who are participating in the Movie Monday Challenge. It is fun to see what others are writing about. And you can see of my printables by visiting my printable gallery.
Have a good day and thanks so much for stopping by.
Michelle