Hello! Okay so this table may not be the talk of the entire town but it turned some heads when I returned it to my friend/client. She really wanted a painted red table like the barn red night stand I had done before. I didn't want to disappoint and I think she fell in love with this cute table all over again.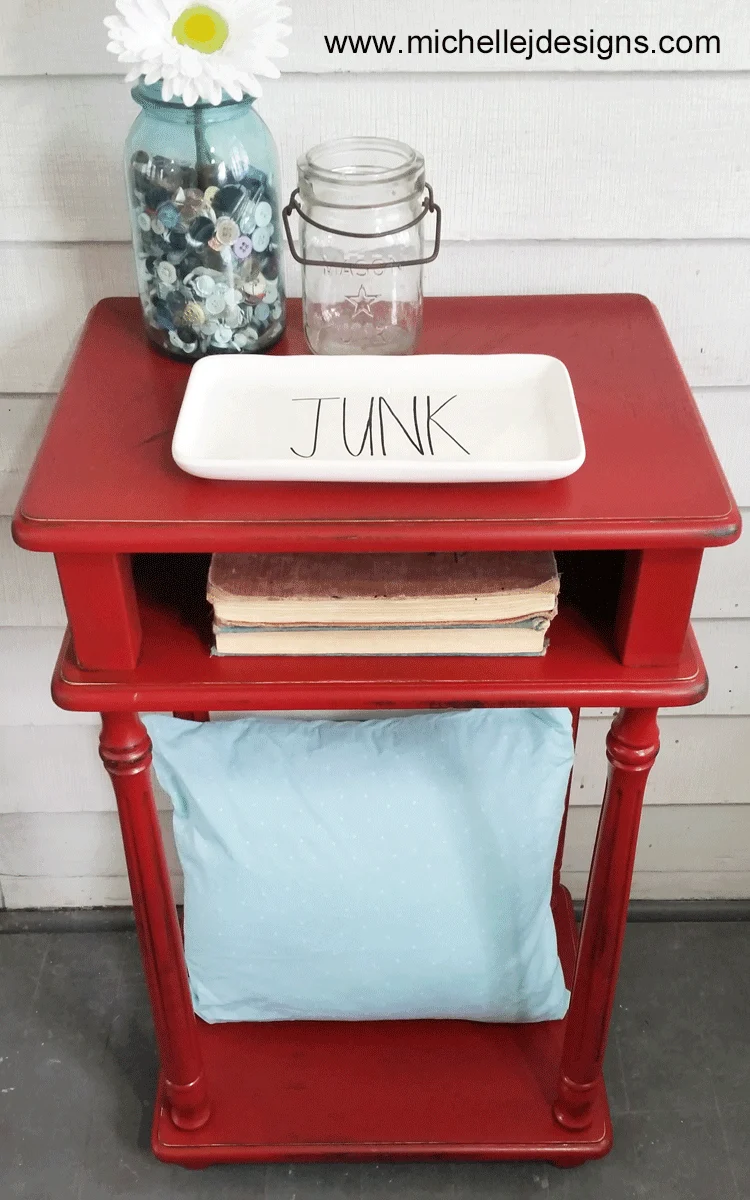 Painted Red Table
I am going to give a shout out to my friends at Rustoleum. This is not a sponsored post and I did not receive any free product for this project but their spray paints work so well and made this transformation so easy!
Supplies Needed:
Now I am including some affiliate links for your convenience. You can read my full disclosure here.
Rustoleum Flat Black Spray Paint
Rustoleum Satin Colonial Red Spray Paint
Sand paper
Lint free cloth
Paint brush to apply the wax
Getting Started
When my friend brought this table to me she said it was a little "rough". She was right. It had some water damaged areas.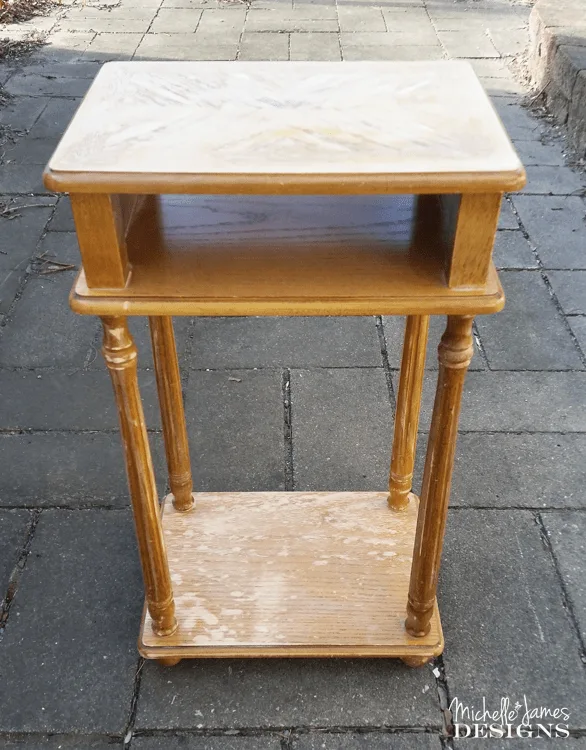 I started with the sander and sanded for quite some time. It was hard and I could not get all of the water damage bumps out of the veneer but it looked better and it was much smoother.
The First Coat Of Color
I wanted the distressing to show a little black coming through the red so I sprayed the entire table black. Turning it upside down and spraying the bottom first ensures the piece will look finished when it was done. When the bottom was dry I turned it right side up and finished the black.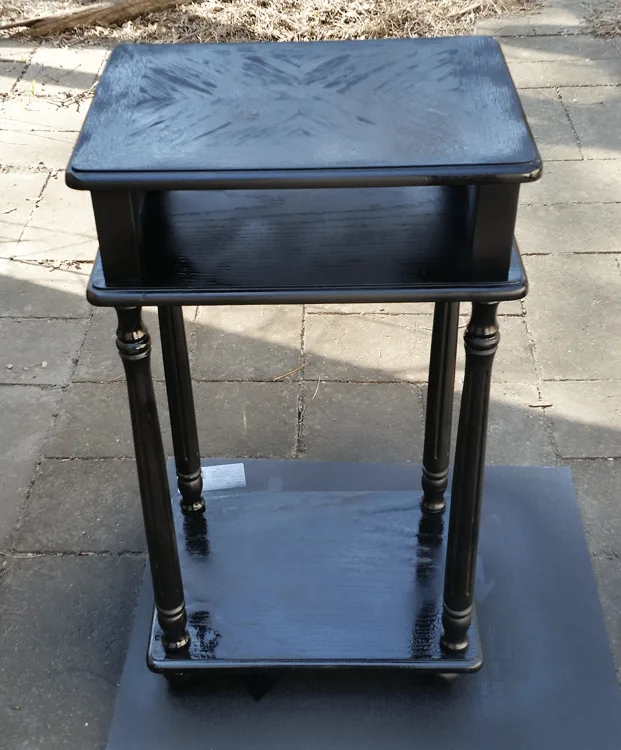 It doesn't look great in it's black stage. This is like when I am organizing or cleaning. Things usually get worse before they get better. At least I was hoping so.
After the black paint was completely dry I was able to spray the red. It was much brighter than I expected and I tried not to panic. I know Dawn wanted a deep, barn red but I knew what needed to be done to fix it.
First came the sanding/distressing. There were some areas that I sanded a little bit harder than others. This is where the actual wood shows, the rest is a light sanding just to reveal some of the black layer underneath.
Now comes the Ceramcoat Antique wax. This stuff really saved the day. It toned down the bright red and made it look exactly how I envisioned it.
Using a paint brush I slathered it on…waited a bit then wiped off the excess with the lint free cloth. It was perfect and I made sure it got into all of the little nooks and crannies.
The Final Look
I love the way the wax makes the finish feel too. It is smooth with a nice sheen. Perfecto!! I am now in love with this painted red table.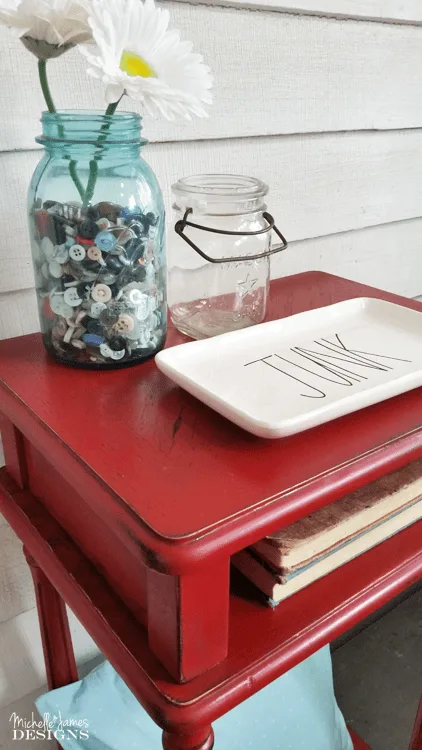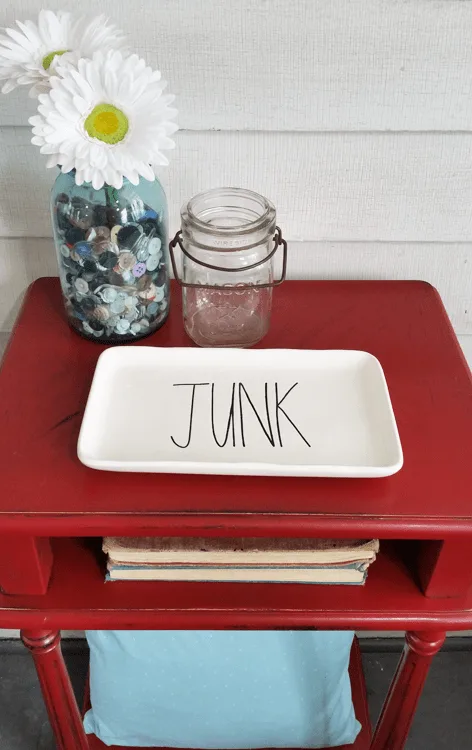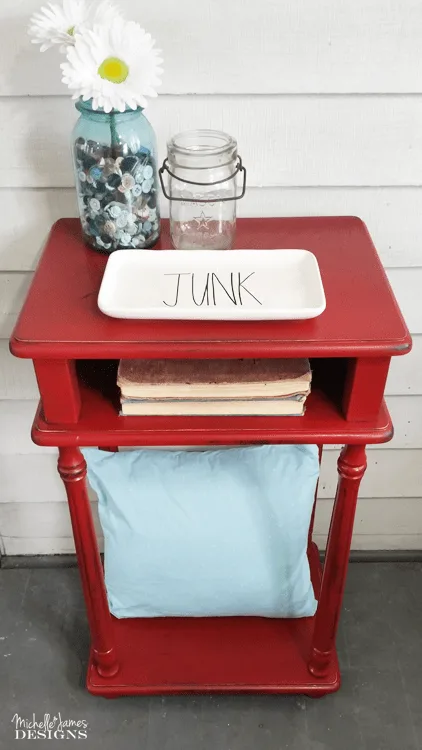 I tried to get some close up photos to show the black distressing and to show how pretty this deep color of red turned out to be.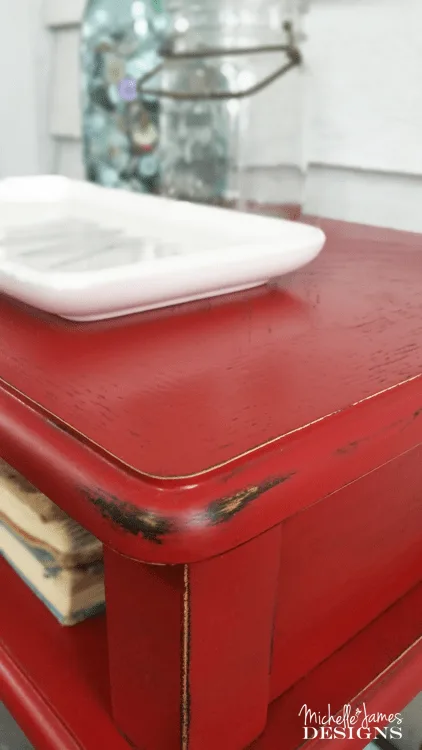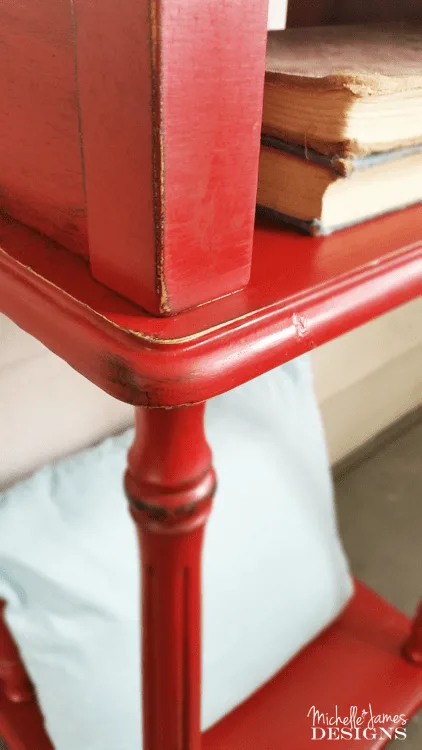 It turned out really nice and Dawn loved the final outcome and that made happy.
Pin It For Later –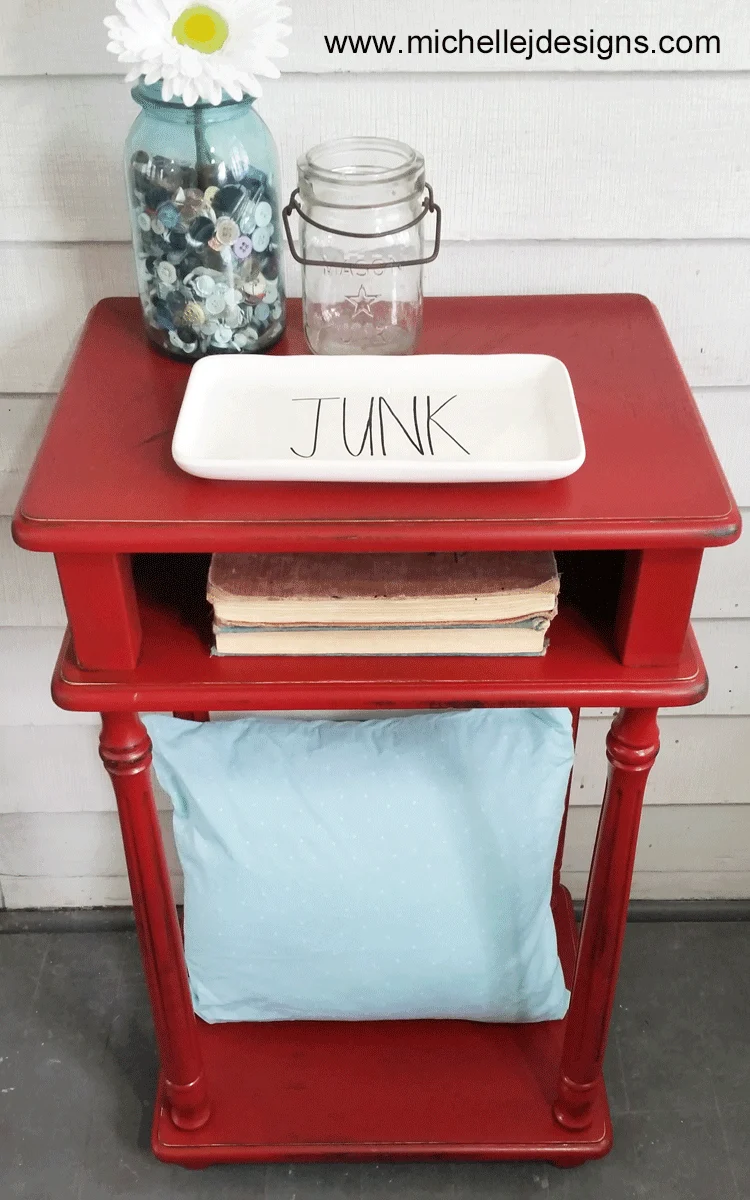 What do you think of the cute, painted red table? Please let me know in the comments below. I love to hear feedback and get comments from you guys.
Have a great day and thanks for stopping by!
MIchelle