Moooove Over For A Smokin' Hot Barn Red Night Stand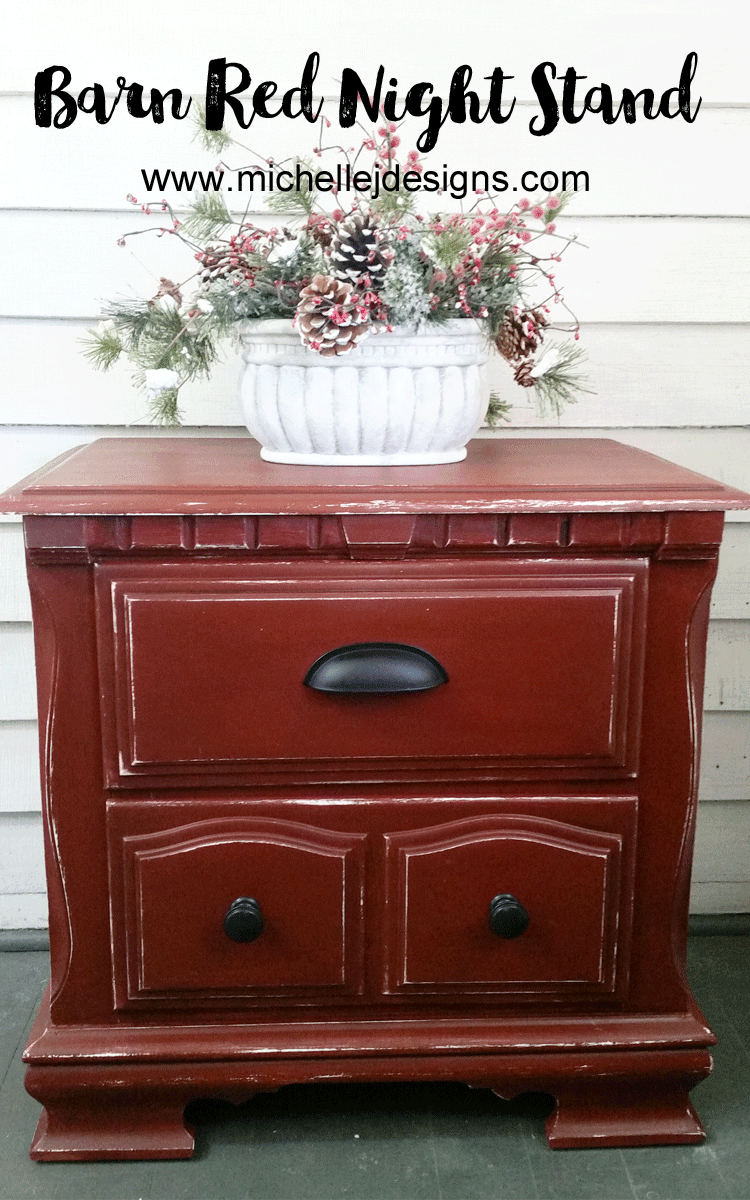 Welcome back everyone!  Wait til you see this awesome night stand make over.  It is the BEST!!  This is my November post for The Old Fashioned Milk Paint Company and I am so excited.  You might remember my other Old Fashioned Milk Paint posts that I have done.  There was the entertainment center with Buttermilk and before that the sleek black table that I painted for Brian and his new apartment.
The Old Fashioned Milk Paint Company provided the product for this make over but all of the opinions are 100% mine.  You can read my full disclosure here.  This post also includes affiliate links for your convenience.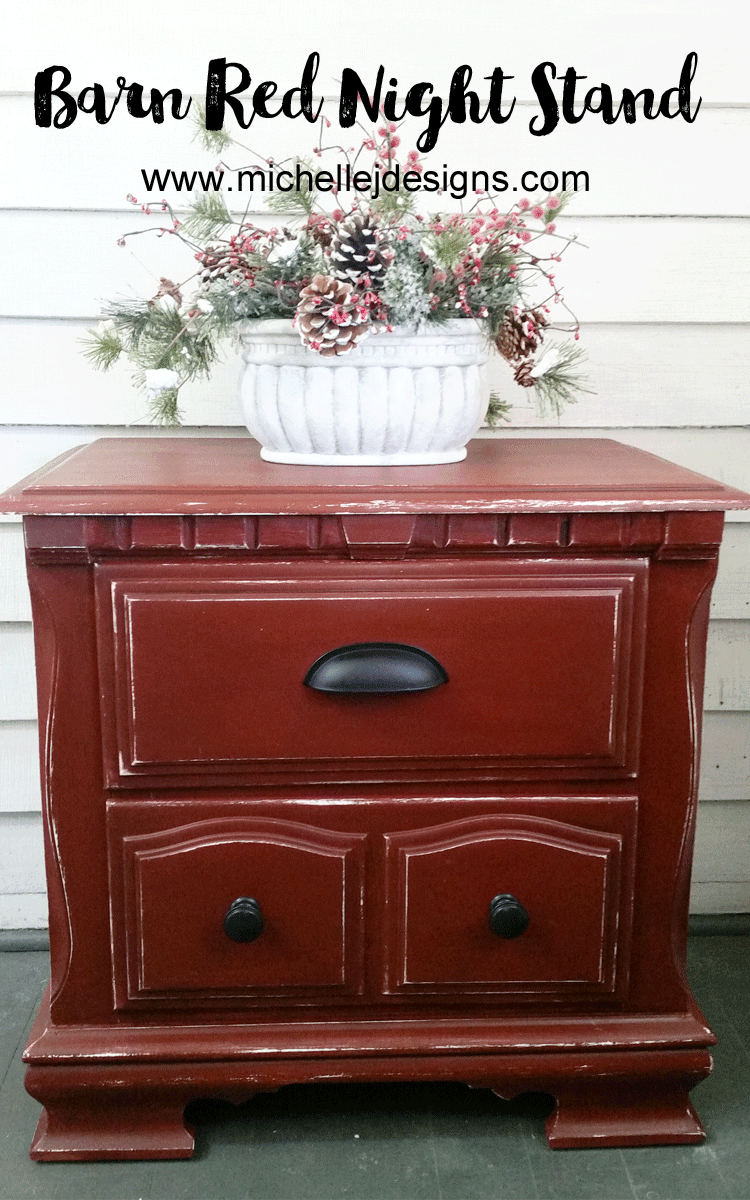 Barn Red Night Stand Make Over
I actually used two colors of the Old Fashioned Milk Paint on this night stand.  The first was Light Cream and the final color was the Barn Red.  I also added the Extra Bond into the the Light Cream paint to help it bond to the slick surface of this night stand.
Red is not usually my first choice for furniture but I love the way this turned out.  Then Barn Red Old Fashioned Milk Paint may become a go-to color for me.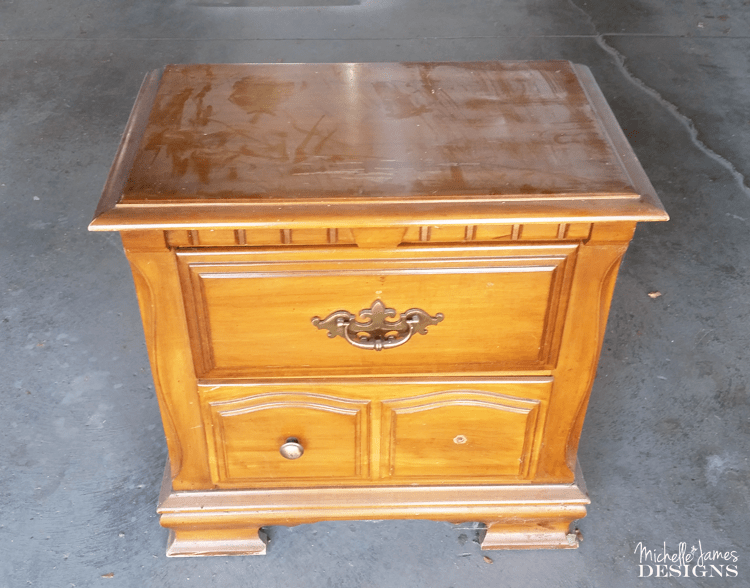 The dust on top is from my garage but the poor thing had seen better days and was missing a drawer pull.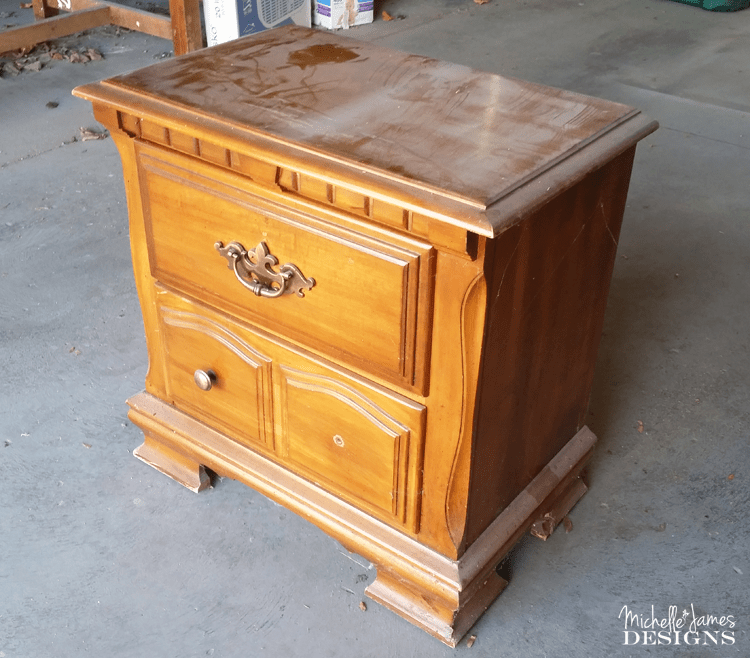 But is was super cute and I loved the detail on it.
The first thing I did was clean it up, remove the hardware and give a coat of primer.  Then I mixed up some of the Light Cream paint and added in the Extra Bond.  It is looking better already.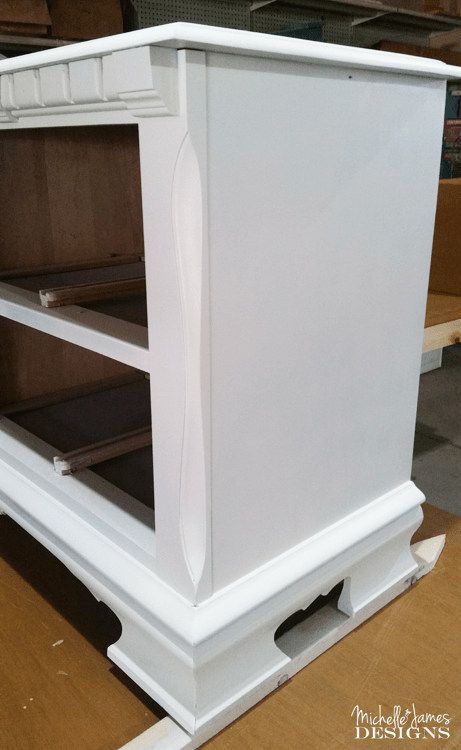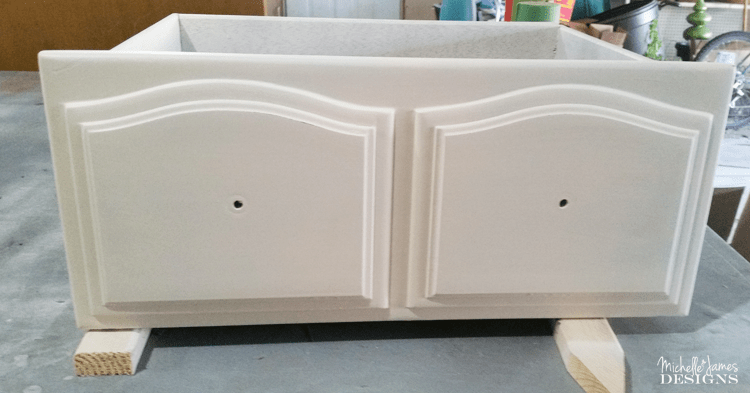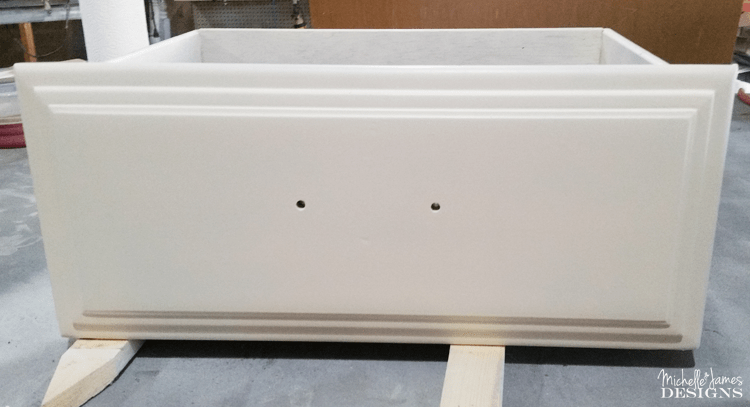 The Light Cream is a great color.  I'd say it was more toward the white scale then the cream scale but I have always loved that color.
Now For The Fun Part!
Then came the fun of adding the barn red paint, distressing the piece so the Light Cream showed through and using two kinds of Daddy Van's wax to finish it off.
The Daddy Vans furniture polish, original was added first.  I love this stuff so much.  You can see such a difference in the before and after with the wax.  You really need to try this if you haven't already.  This post about my Paint Storage Shelf really shows the difference of before and after.
I applied the Daddy Vans Shadow Black for the crevices.  It leaves a slight dark area and adds some depth to the paint.  I can tell you that a little bit goes a long way.  It was the first time I had ever used it and I think I am hooked.  It is sort of like inking the edges of my paper when I make cards.  I just have to to do it.  LOL!
The other thing I did with this night stand was to add a new hardware on the top drawer and paint some knobs I already had and add them to the bottom drawer.
This process really did not take very long and I am so happy with the results.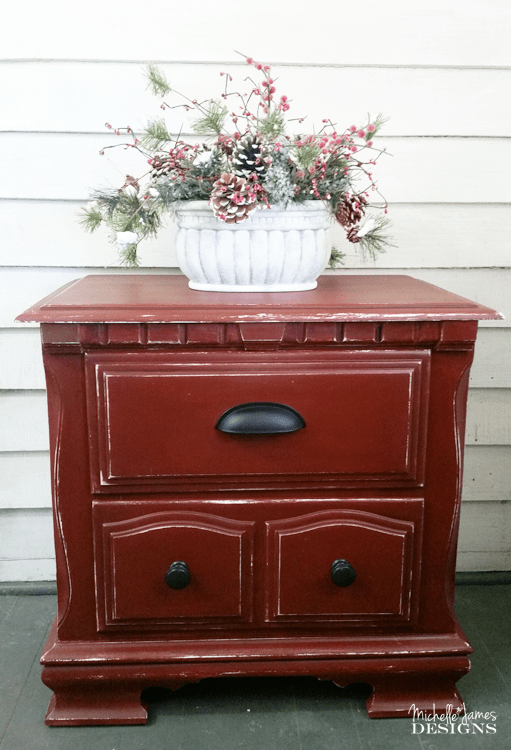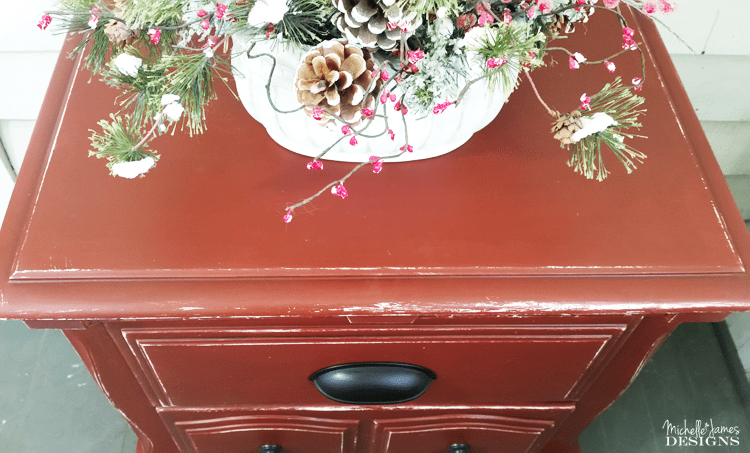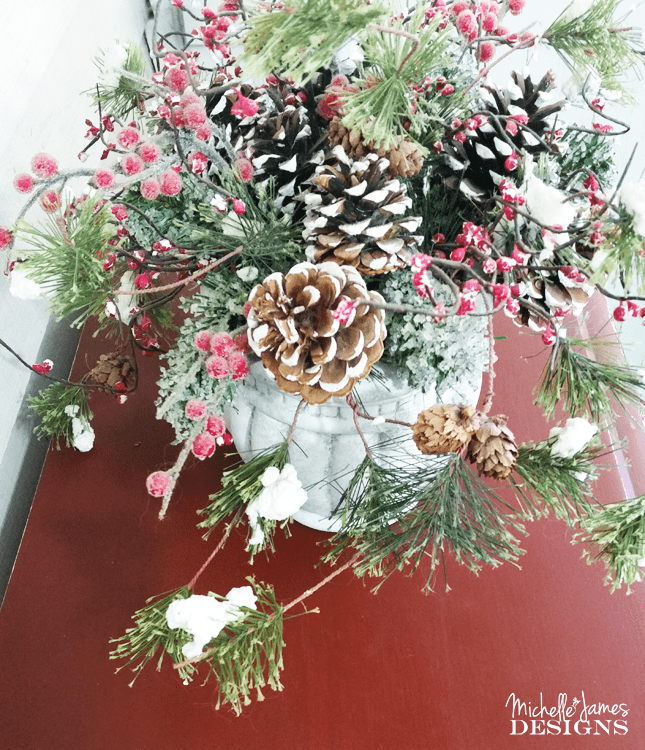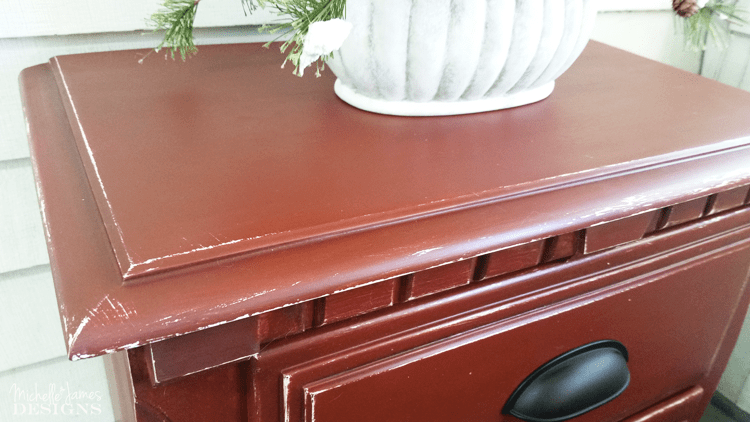 Isn't it just so pretty?  I love it!
Thanks to you for stopping by and thanks again to Old Fashioned Milk Paint for supplying the paint and other products.
Until next time,
MIchelle
Enter your name and email to receive tips and tricks, tutorials & deals!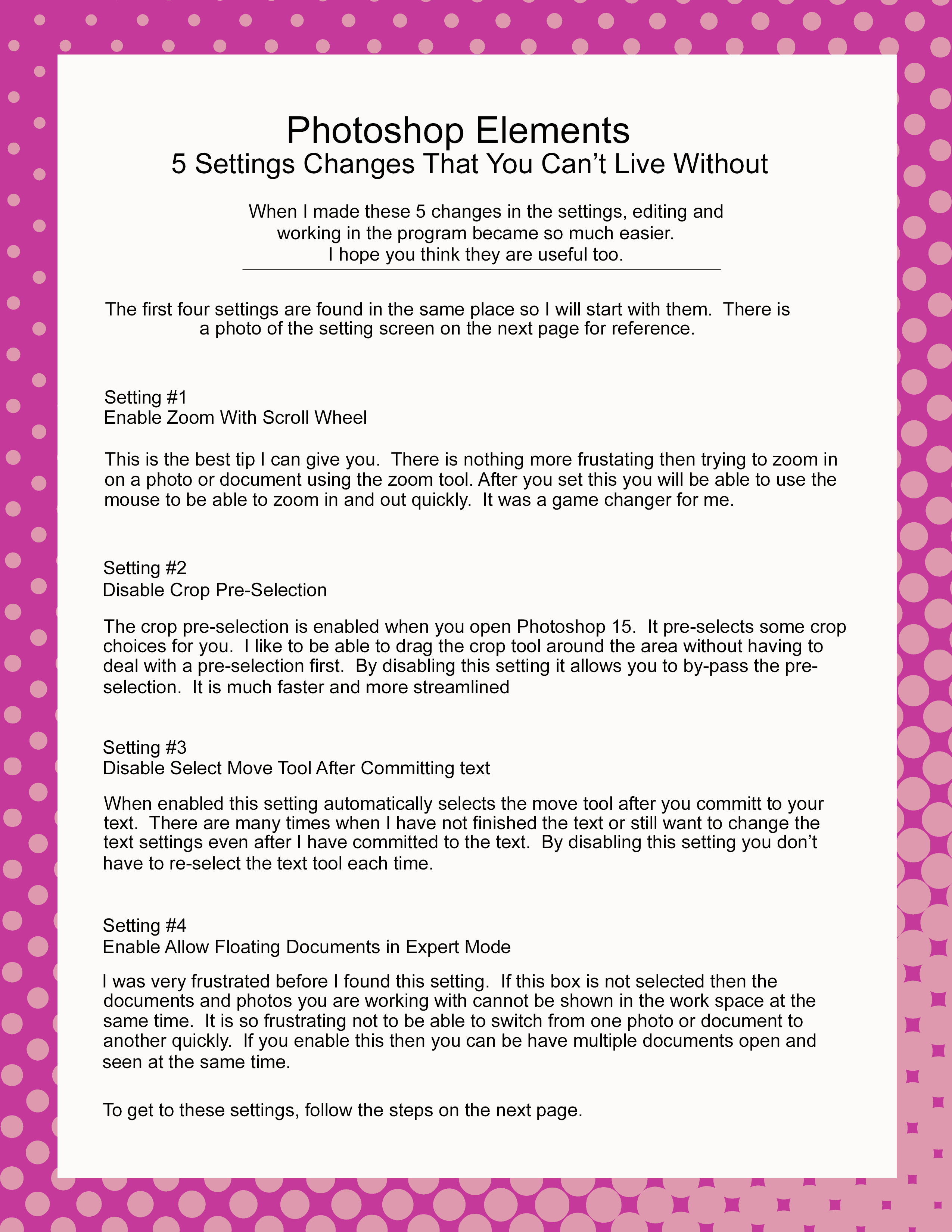 Sign up to get access to an instant download to my five favorite Photoshop Elements settings changes that will make editing and designing easier.
Your information will *never* be shared or sold to a 3rd party.