Hi. I love a good countdown to Christmas. There are such fun Advent Calendars out there. But have you ever made or received a wine countdown to Christmas? It is sure to make some spirits bright.
My friend Michelle James and I are back again today with our Michelle James Squared Craft Corner. Be sure to hop over to Our Crafty Mom and see what she has made today. Here is a peek at my project.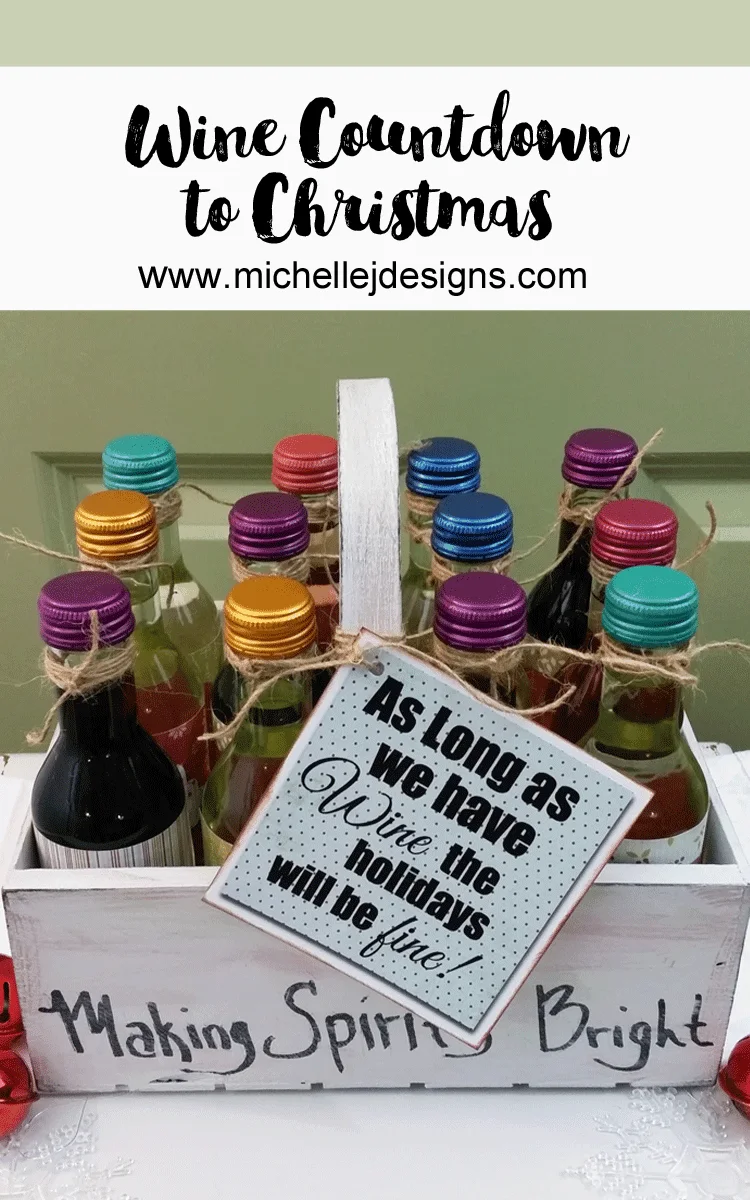 Create a Wine Countdown to Christmas
I knew I wanted to create a wine countdown this year. I had made one a few years ago and don't know why it took me so long to make another one. The trick is finding something to package the entire thing in to give it away.
I dug around in my stash and found this wooden basket. I am not sure but I think Peggy gave this to me. Or she was with me when I bought it. Either way it was the perfect size. It just needed some help.
The Basket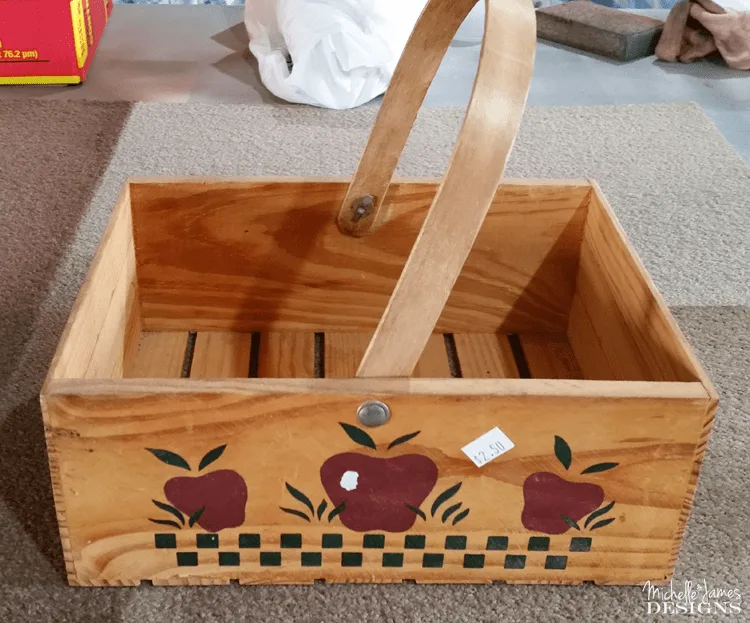 The poor thing was stuck in 80's with these country apples. But I knew it could be so cute.
Some of the following links are affiliate links added in for your convenience. You can read my full disclosure here.
The first thing I did was paint it black. I like to do this so when I distress the top coat the black shows instead of the raw wood. White went on after the black and it took coats to cover.
After the white I mixed up a little Barn Red and some Bayberry Green Old Fashioned Milk Paint and created some red and green dry brush marks. They got a little dark so I went back over it with more of the white.
A black paint pen was used to free-hand "Making Spirits Bright" and a little white brushed on top help to tone down the bold black letters.
The Wine
These are the individual bottles of Barefoot Wine in assorted varieties. These individual serving bottles are the best.
I created these labels for the first time I made I created a wine countdown and added the tag in this year. I have also provided a free download for you at the end of this post.
You will get the individual labels, two print pages and the tag.
Below are the pages to print. Each one includes 6 labels. Print them onto sticker paper and cut them to size.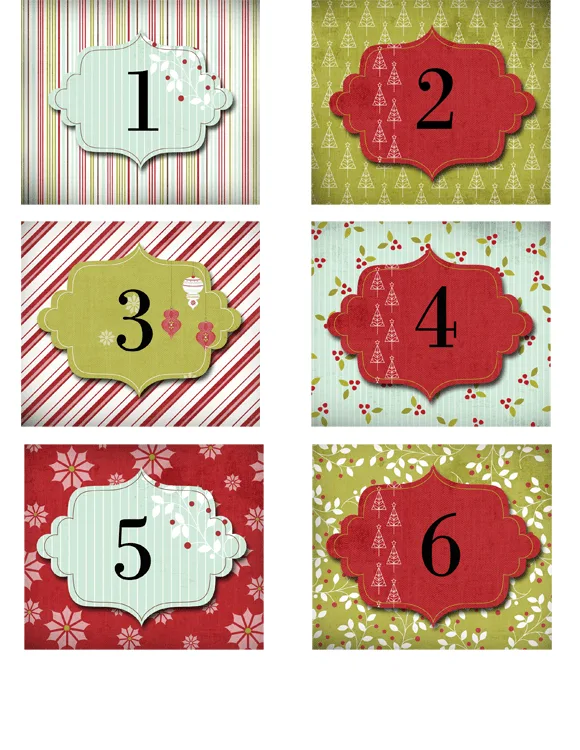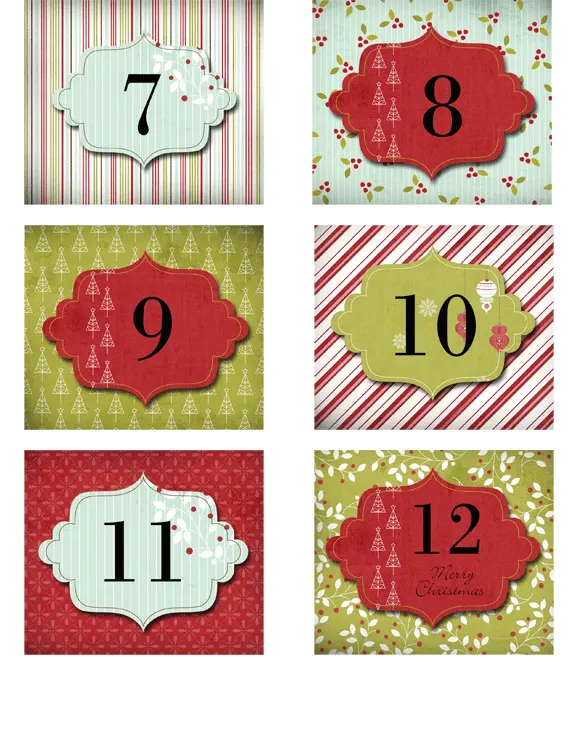 Here is how it all came together.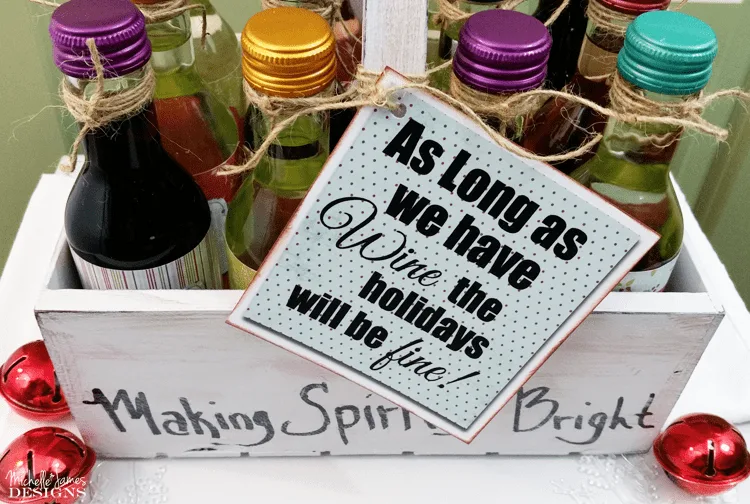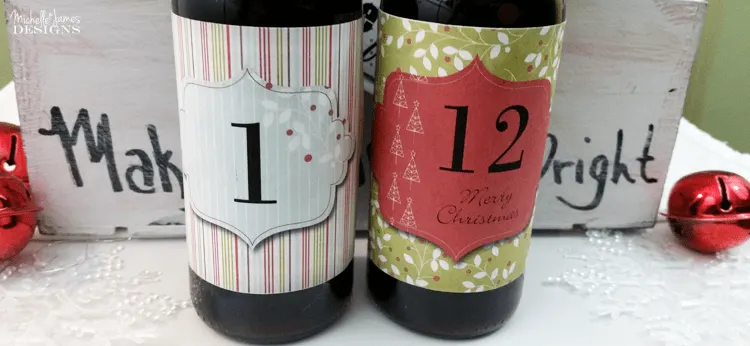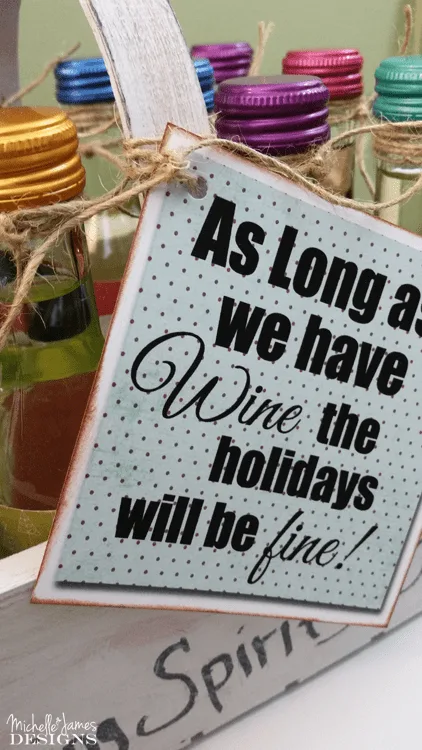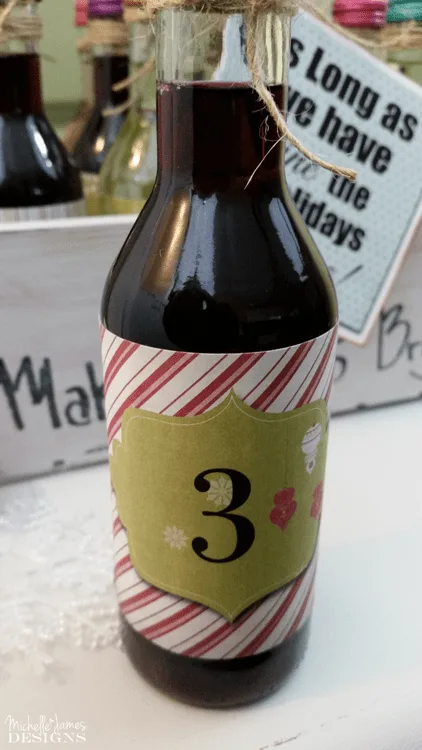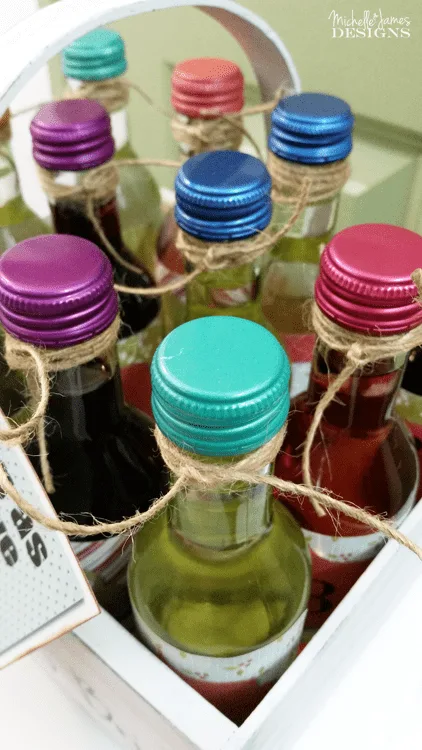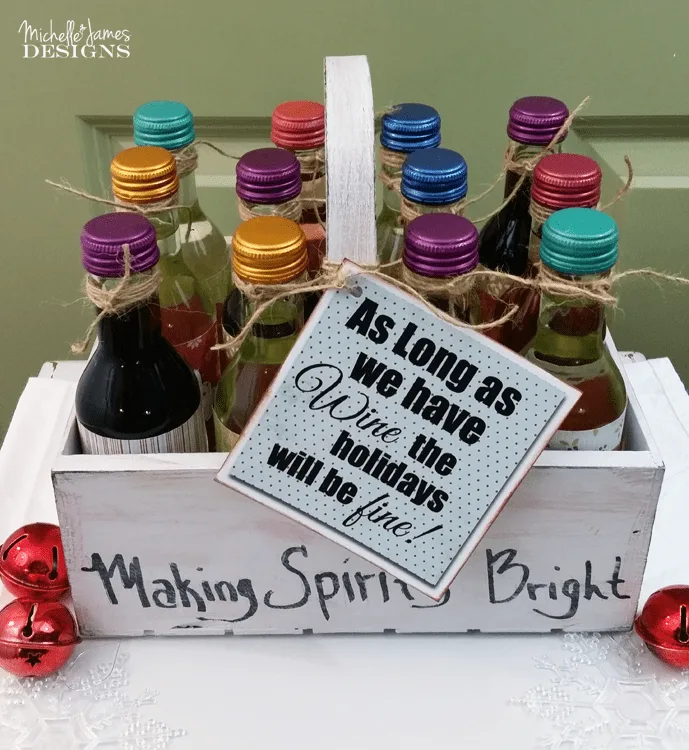 I know exactly who will be the recipient of this but it is a surprise so…..
Don't forget to check out Michelle's post at Our Crafty Mom. She is always making something fun! And thanks for stopping by for another Crafty Corner!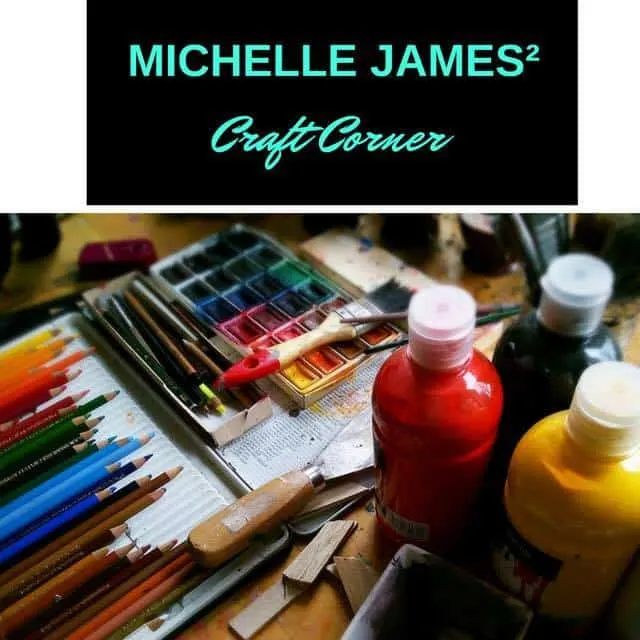 Until next time,
Michelle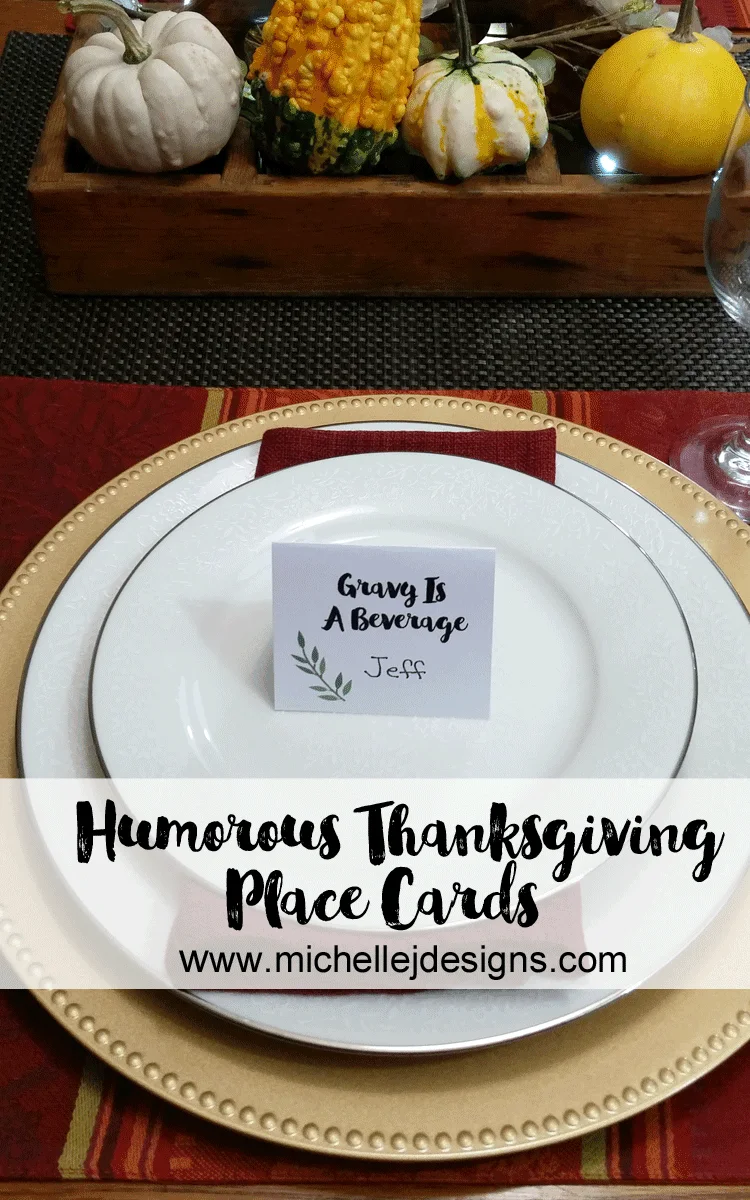 Humorous Thanksgiving Place cards