Hi and welcome! Two weeks ago my friend Michelle James and I started a little series of posts called Michelle James Squared Craft Corner. You can read all about how we met and see our first crafty Halloween projects. I created a great Halloween Card/Gift. Michelle made an awesome 3DHalloween card using her Cricut. Today I am showing you some Thanksgiving place cards that will make you smile.
We are back again with two more great projects for you!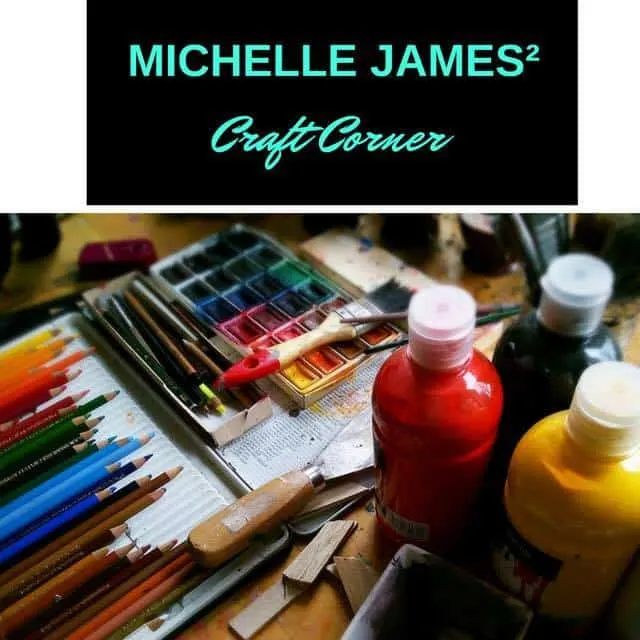 Thanksgiving Place Cards That Will Make You Smile
This week I have designed some Thanksgiving place cards with a little humor. I love Thanksgiving and I think it is okay to have a little bit of fun with your family even during the big meal.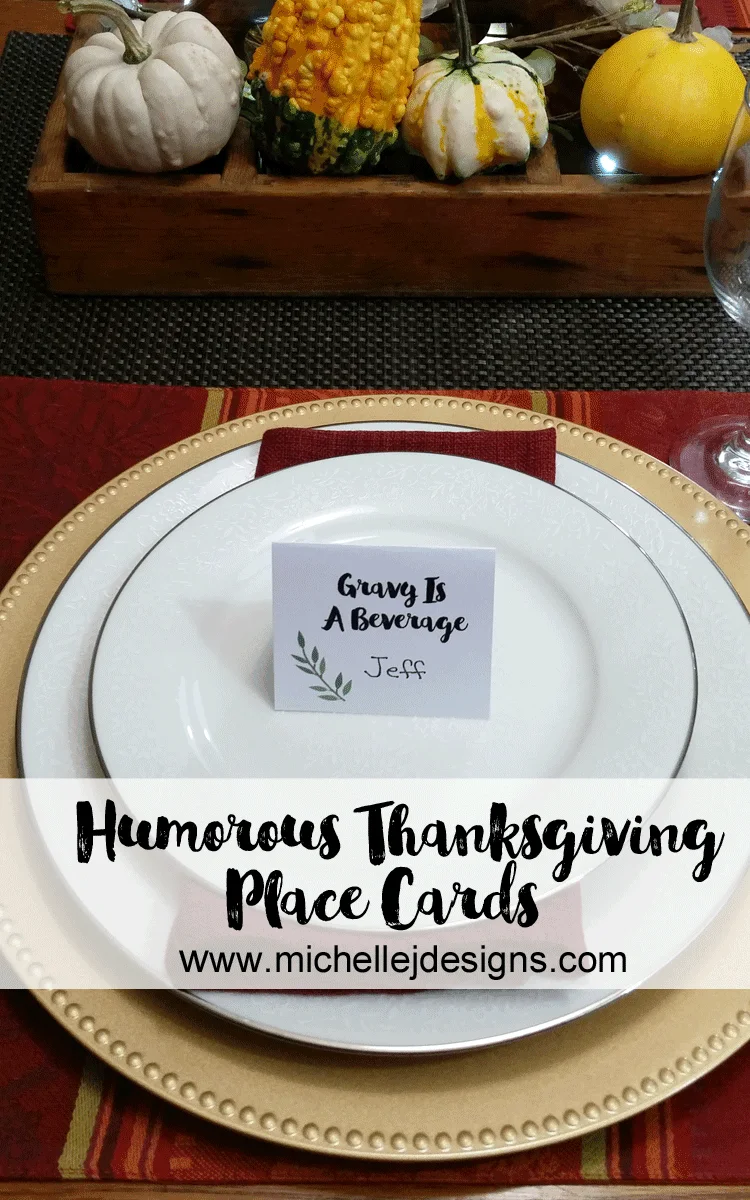 There are twelve place cards and I have included a free printable that you can download at the end of this post. I hope you enjoy them. Let's take a look.
I have split them onto three sheets of paper. All you have to do is print them out then cut them into 5″ x 3″ pieces. Fold them in half to create a "tent", write the names on them and place them at each table setting.
If you don't want a tent, you can cut them smaller and place them into a place card holder. Easy peasy!
Here are all of the Thanksgiving place card designs.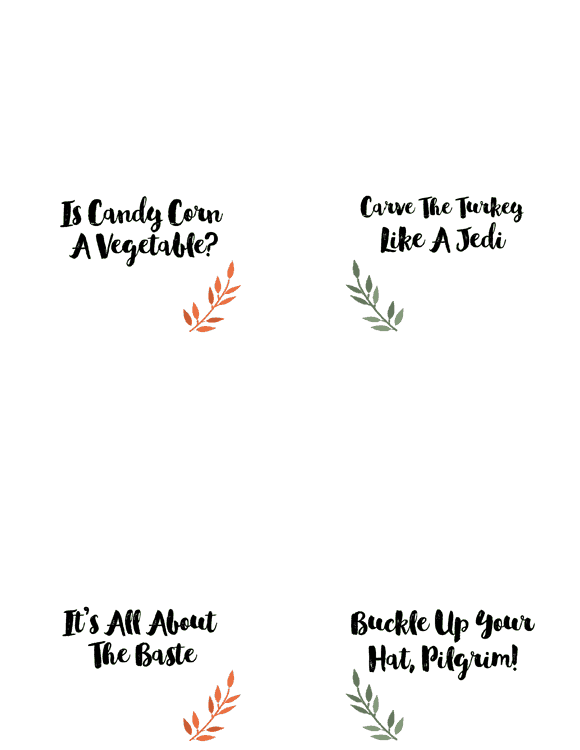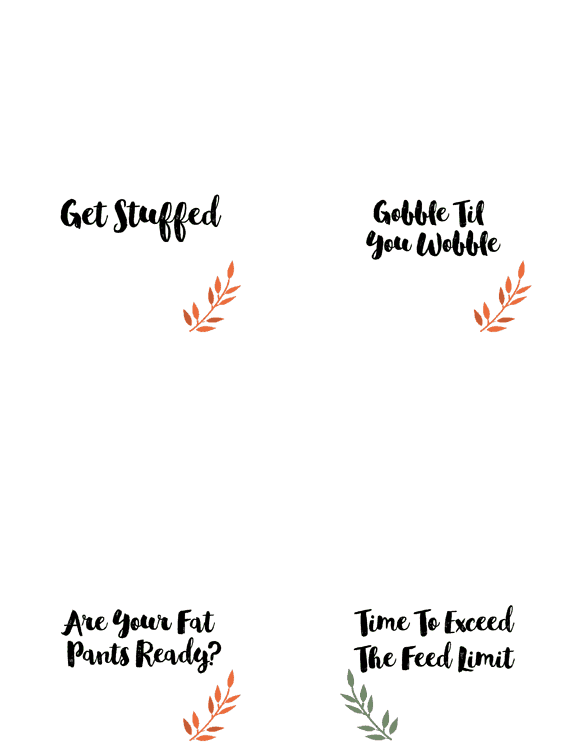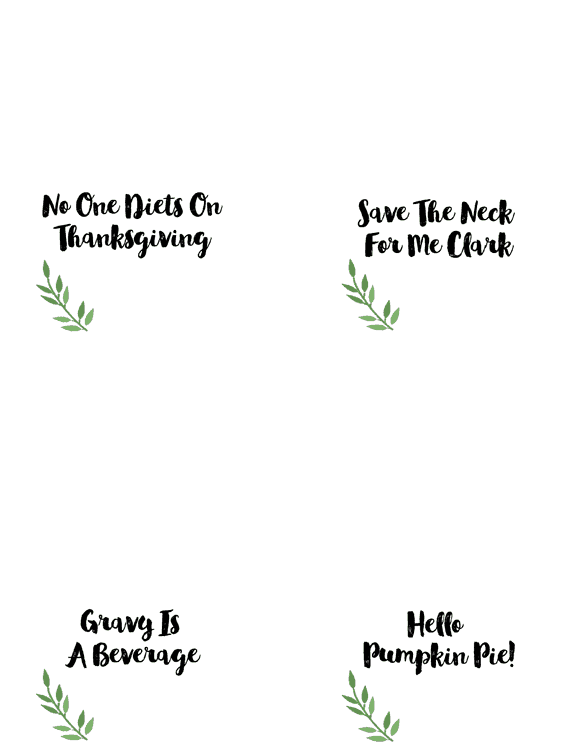 What do you think? There is a bit of pop culture, movies, and some are taken from quotes but I think they will be a big hit for our meal and I can't wait to use them. My husband will get the "Gravy Is A Beverage" he would practically drink it if he could. And I know that my fat pants will be waiting in the wings so I am going to put that one on my plate.
I really think you can find one for every person.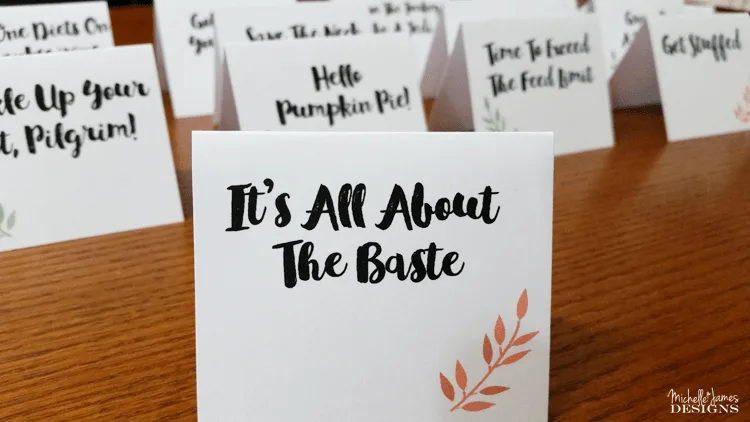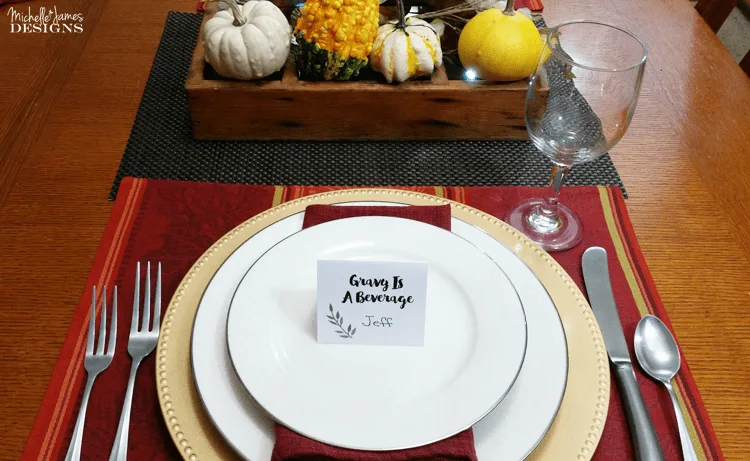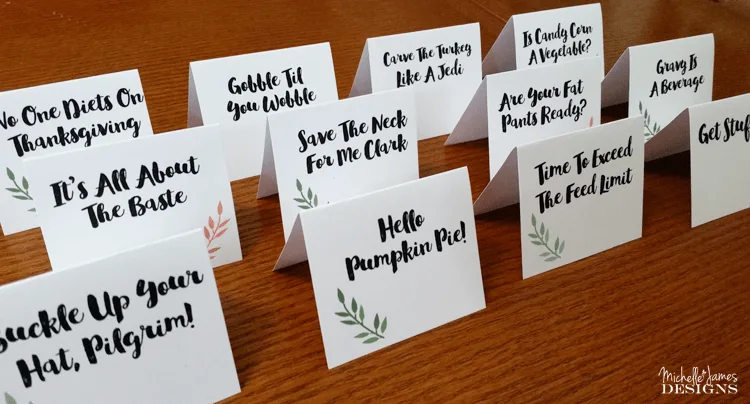 I hope you like them!
Here is the free download I promised you earlier. Enjoy!
Thanks so much for stopping by and don't forget to hop over to Our Crafty Mom and see what the other Michelle James made for her project this week! She said she would have it on the blog this afternoon! I just can't wait.