A few years ago I wanted a glass pumpkin at home to put candy in during the fall season. I just thought it would look so cool. I never got one because money was tight and they were sort of expensive. At the time, it was definitely a luxury item.
Since then I have found three of them over the past two years in my local thrift stores. Of course I snatched them up for $2 or $3 a piece. I love them and have changed two of them to create beautiful home decor pieces. You can see my faux mercury glass pumpkin in this post. I did this one last year and I just love it.
Here is what I did this year.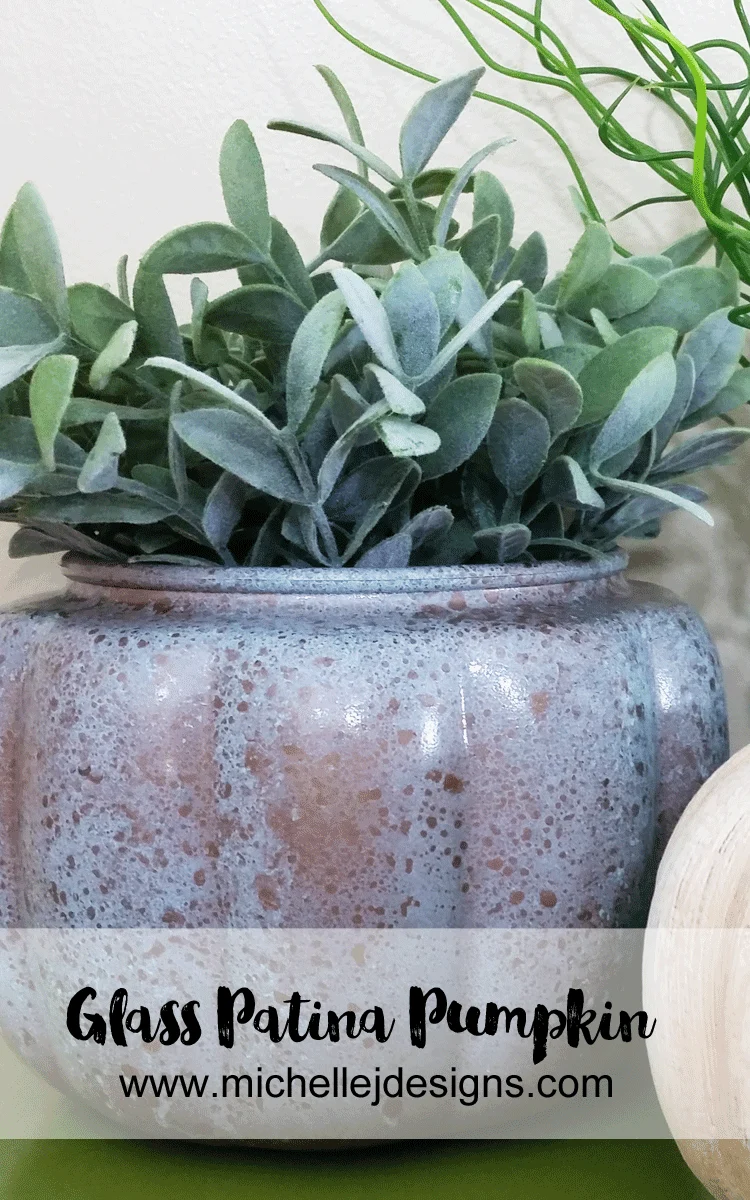 How To Get This Patina Look On Your Glass Pumpkin
I have to be honest, I wasn't going for a patina look when I started this project. I really wanted an orange/copper faux mercury glass look but things didn't turn out the way I planned.
You have all seen these glass pumpkins but here is the before picture.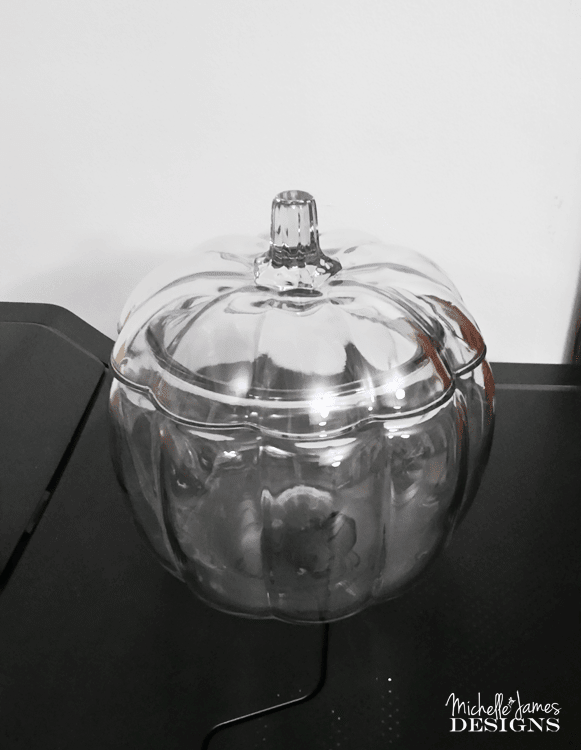 Here is a list of supplies I used to create the look. I am adding in some affiliate links for your convenience. You can read my full disclosure here.
Supplies needed:
Glass pumpkin – Look at thrift stores but if you can't find one this link is to Amazon.
Spray paints
Spray bottle with water
Patina Glass Pumpkin Instructions
After you have gathered all of your supplies the fun begins.
I started by turning the pumpkin upside down on my work surface and setting the lid next to it. Use the copper spray paint first and give it a couple of coats letting each coat dry in between. When I turned my right side up I sprayed the top part again just to get any spots I may have missed.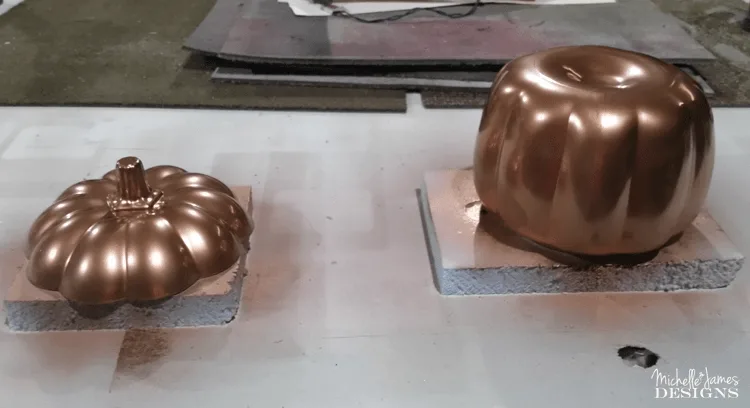 Then switch to the mirrored spray paint. You cans see photos of this process in the DIY Mercury Glass post but basically I sprayed some of the paint, then quickly sprayed it with water. I kept going all the way around the glass pumpkin and on the lid.
Now remember I was going for an orange/copper mercury glass look and I was not getting what I wanted. I layered a little bit more of the mirror paint and when that didn't work I got out the teal.
Using the same process with the water I sprayed some teal, then some water and went all the way around.
I was surprised when I got this nice patina look. That is what I call a "happy accident".
After it was dry I sprayed a glossy clear coat on it to seal it.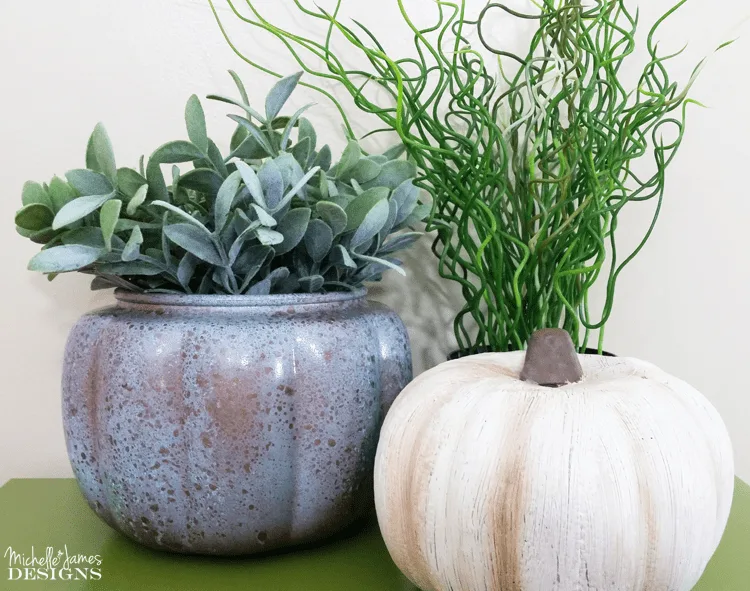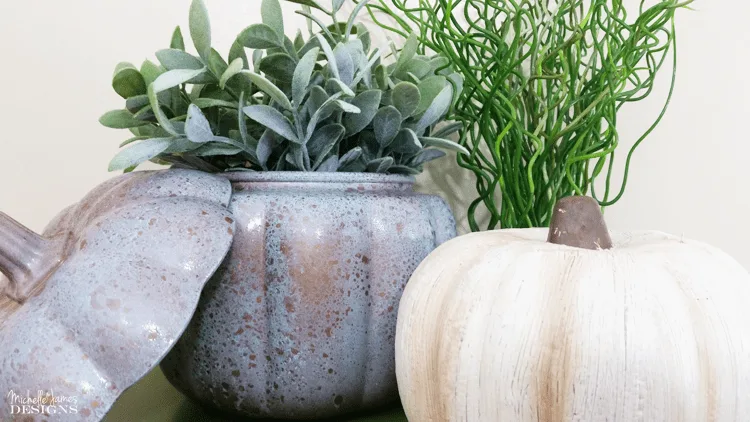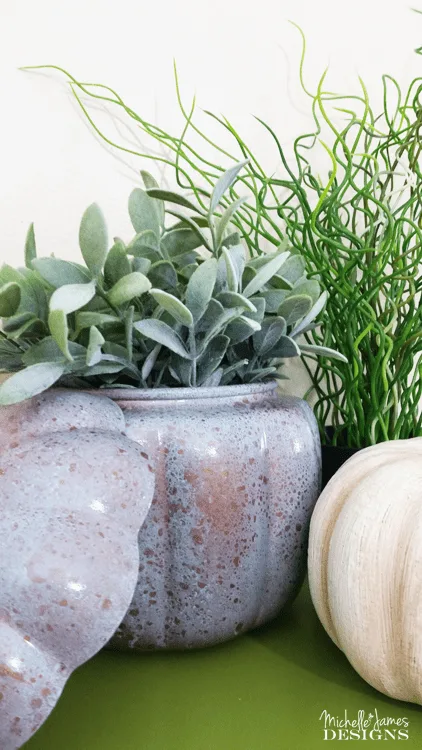 What do you think? I love it when something you don't expect comes out looking good! This ended up at my parent's house and I think they really enjoyed it.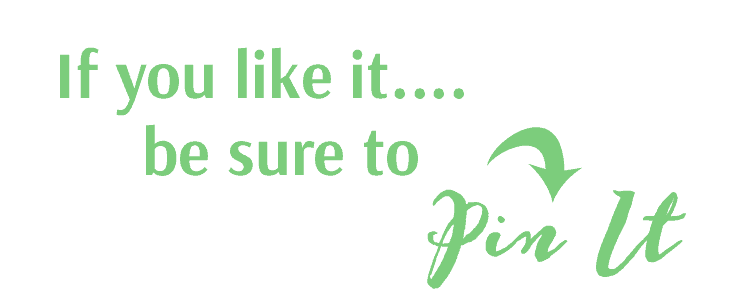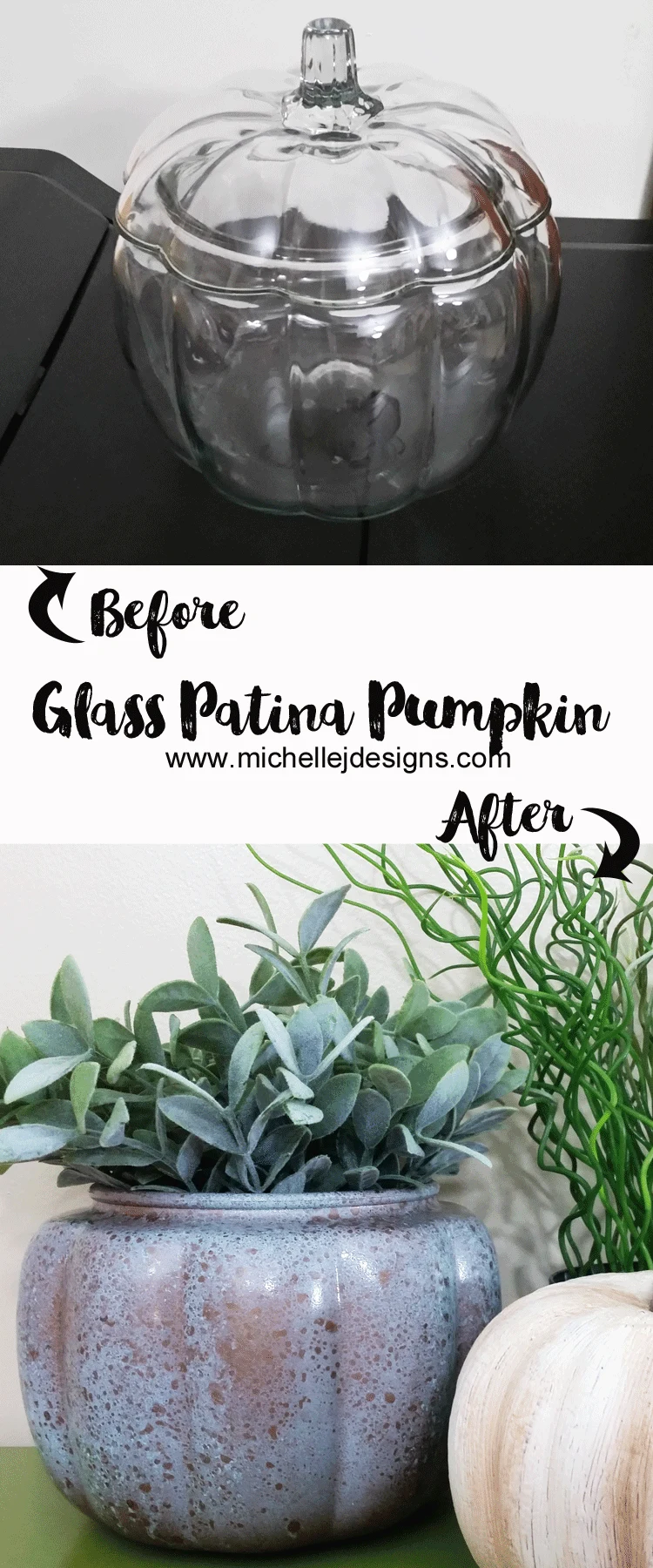 Thanks so much for stopping.
Michelle