I have a great support group of blogger friends and we were all lucky enough to get to try out Fusion Mineral Paint. Their tagline is "Paint It Beautiful" and I have to agree. I used mine on this tired telephone table that needed the very best!
Fusion Mineral paint is sponsoring this post and I was given the product by them in exchange for this post. But…all opinions are 100% my own. You can see my full disclosure here.
This is the first time I had even heard of Fusion Mineral Paint and I couldn't be more impressed. The paint covered really nicely and only had to do a quick second coat to cover just a few areas. There was absolutely no bleed through which, if you have been reading for a while, drives me nutso! They are an employee based company and employ people instead of machines all while taking into account the environment. Here is an excerpt directly from the website.
We provide our customers with only the finest ingredients that address their concerns for the environment without compromising quality, durability or performance. It's about making the right choices and doing the right thing, from our raw materials sourced locally, to our in house custom made packaging and hand filled products, we support our local economy.

We are very proud of our products and have stood behind them for over 25 years
I love learning about these companies and being able to experience their product through this blog. It's the best job ever!
Let's get to this little telephone table.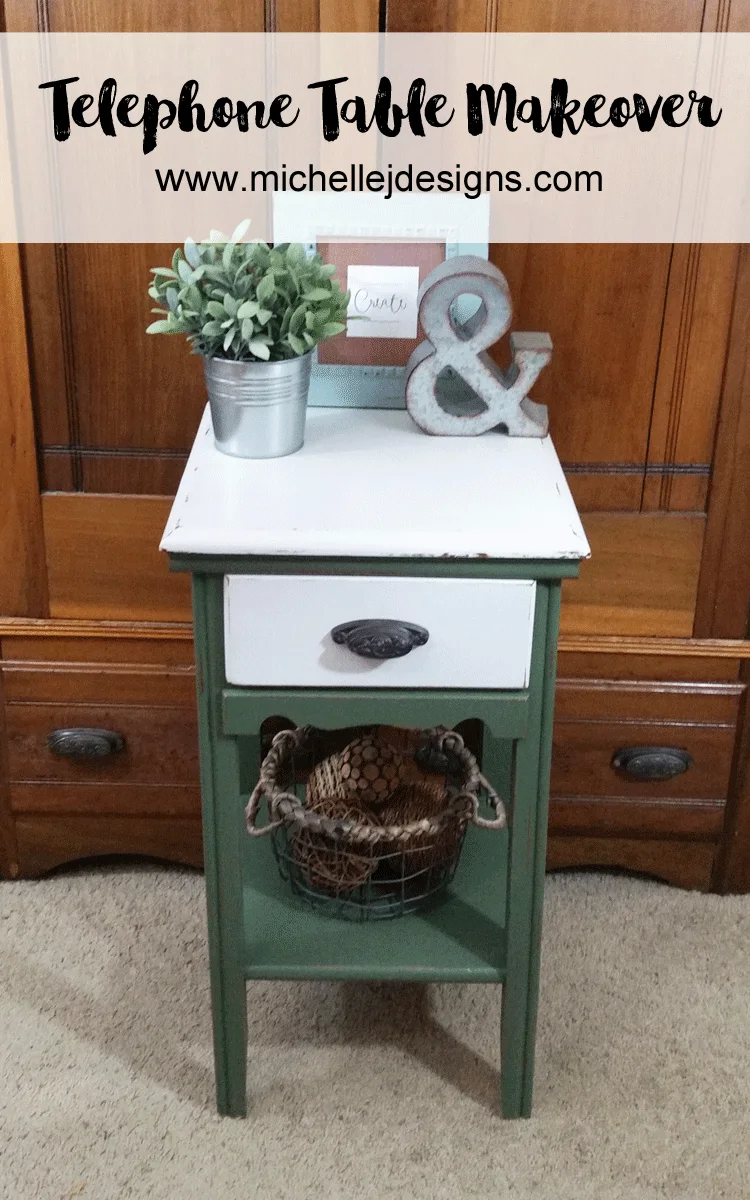 Telephone Table Makeover
To see the whole picture you need to see how this little telephone table started out. I have added in some affiliate links to this paint and some other products for your convenience.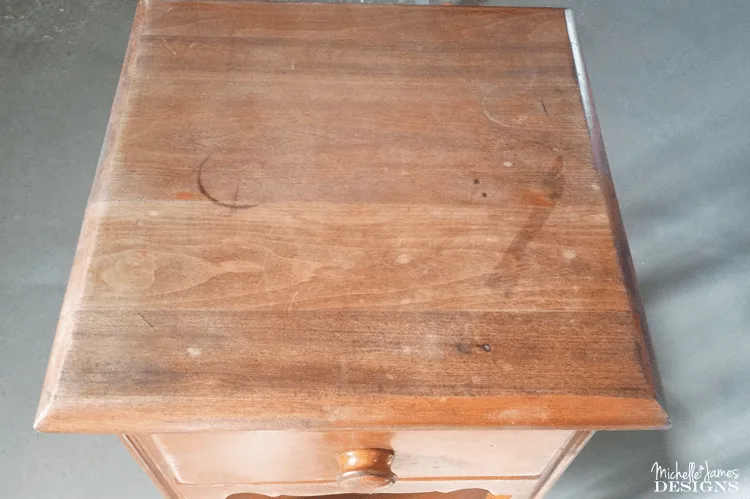 It was tired and worn and ready to be pretty again. You know what? Maybe it isn't even a telephone table but the small square shape the the one drawer usually indicate some sort of telephone stand/table.
You can see after one coat below that this paint is a winner. The first color I used was the Bayberry Green.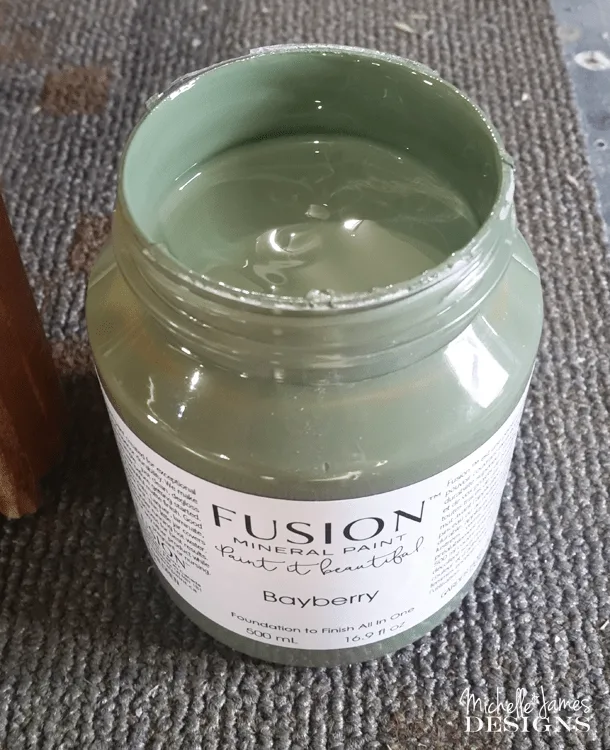 It is the perfect green for my house but this guy is already sold so I will have to find another project to makeover. I know I can probably find one close by. And this color looked so good on the telephone table.
If you think you may have some bleed through Fusion does offer a product called Colour Blocker. This would also help if you are going from a dark color to a light color. It may save you a coat or two. Even though I did not need it, this still may be a good option if you are trying to cover a mahogany or cherry that are known for the bleed through.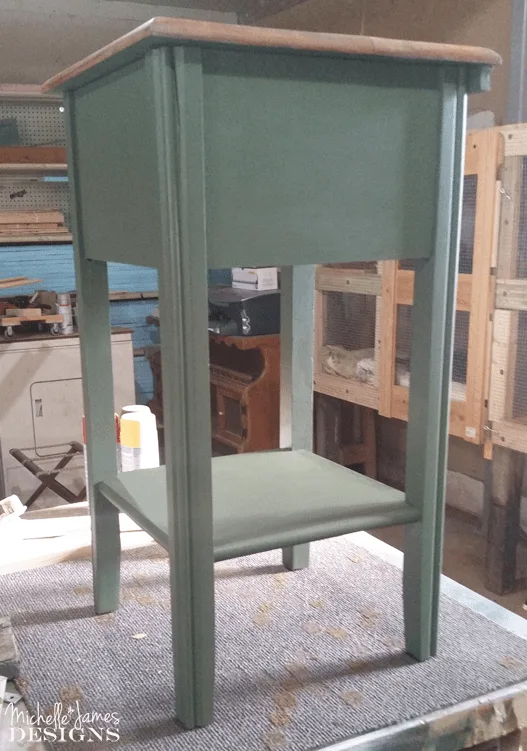 For the drawer front and the top I chose Lamp White and I love it. It really is a pretty white. LOL Two quick coats of the white was all it took. I love that.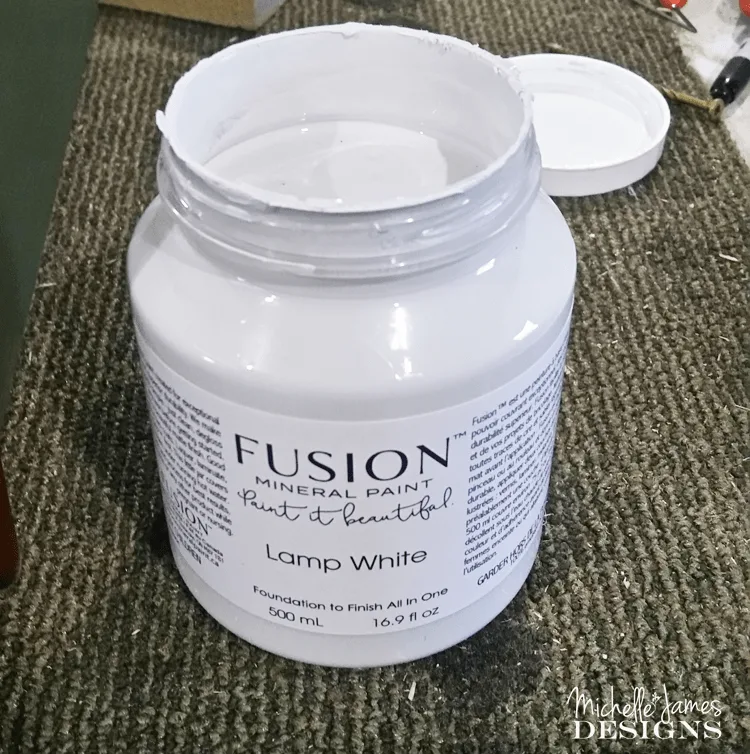 Pretty right?
Now for the very prettiest part. The after photos I lightly distressed it. You guys know how much I love to distress.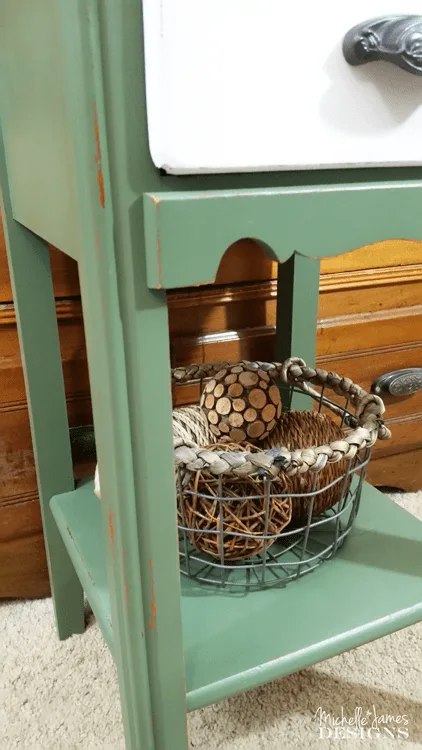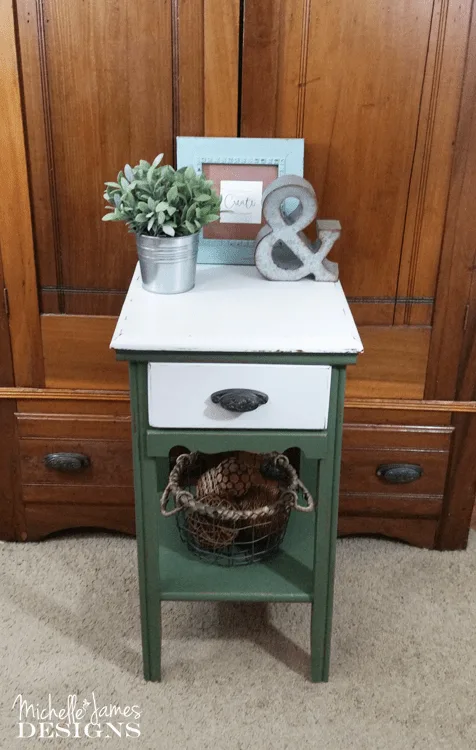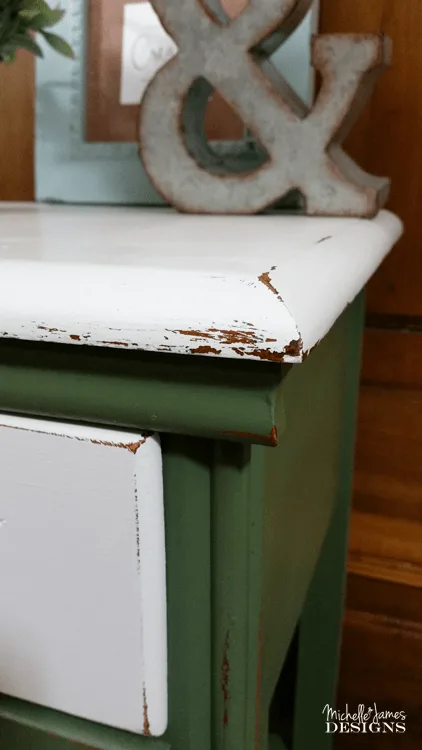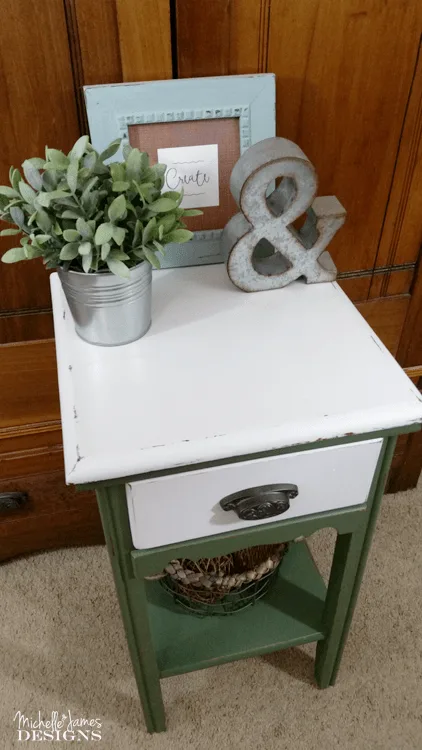 I painted a drawer pull from my stash to use. I used these on my TV Stand a while back and I love them. It looks so much better than the wooden pull that was there originally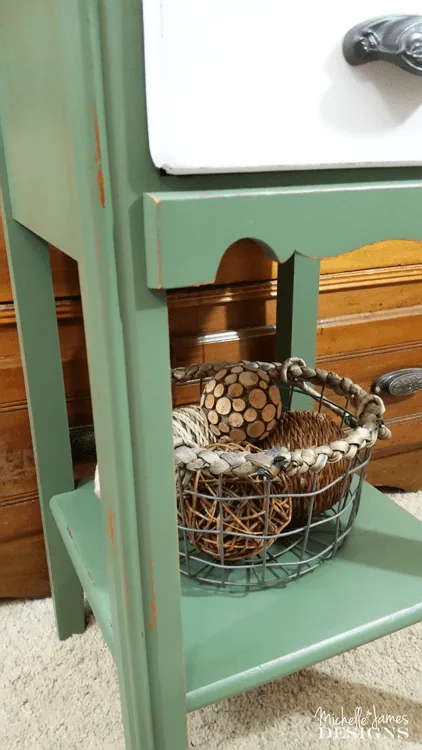 I hope you like it. Be sure to hop over to the Fusion website and blog and see some of the other projects people have done. Whether you like farmhouse or modern style this paint is sure to please everyone.
Remember at the beginning of this post I mentioned that all of my bloggy group got to use this paint. The company sent all of us the colors of our choice to makeover a piece. Take a look at what they have done! There is a ton of amazing talent in this group.