Hi guys and welcome to another month of the Fab Furniture Flippin' Contest. These contests are always a real challenge for me but I love it. This month I created a new look for a hutch for a friend. I think this is the biggest furniture re-do I have ever done.
This month's sponsor was Velvet Finishes by Kellie Smith. She offers 27 colors of beautiful paint. As a contestant I was able to receive free product in exchange for this post but as always all of the opinions are 100% my own. You can read my full disclosure here.
Velvet Finishes will also be giving the prize package for this contest. I would love to win and get more of their colors. They really are quite pretty.
The theme this month was Colour My World. We were able to choose a large 32 oz jar and a small 8 oz jar. My friend chose the Prestigious (brown) for her hutch and I chose Cosmopolitan (light mint green) for a future project. I can't wait to use it on something fun.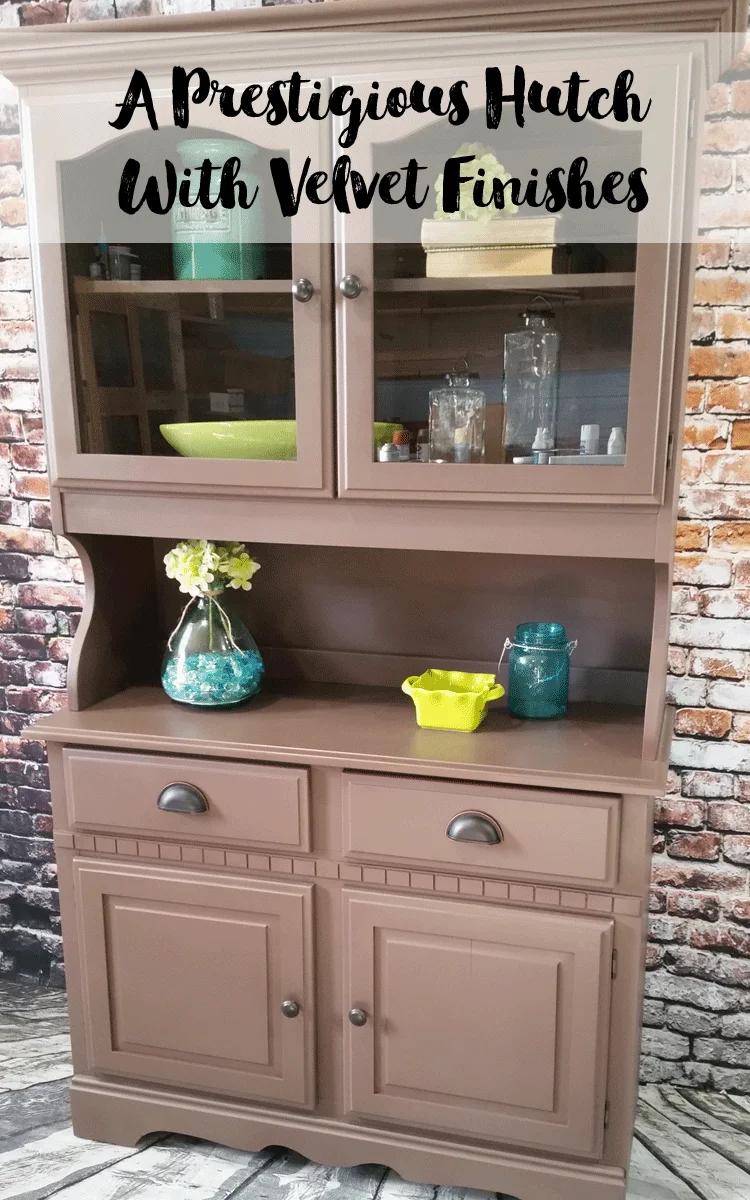 Updating the Hutch
This hutch really was in pretty good shape. It needed a little fixing but nothing major. It was a wedding gift to my friend and her husband and was her Grandmother's before that so it had been around a while.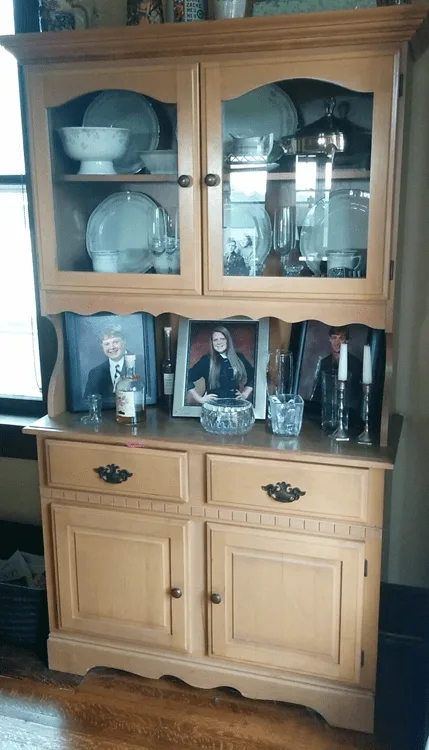 She wanted to get rid of the scrolly piece under the upper cupboards, update the hardware on the drawers and she wanted a darker color. The Prestigious was the perfect choice and it would look so nice in her mission style home.
We separated the two pieces then removed all of the cupboard doors, the glass and all of the hardware.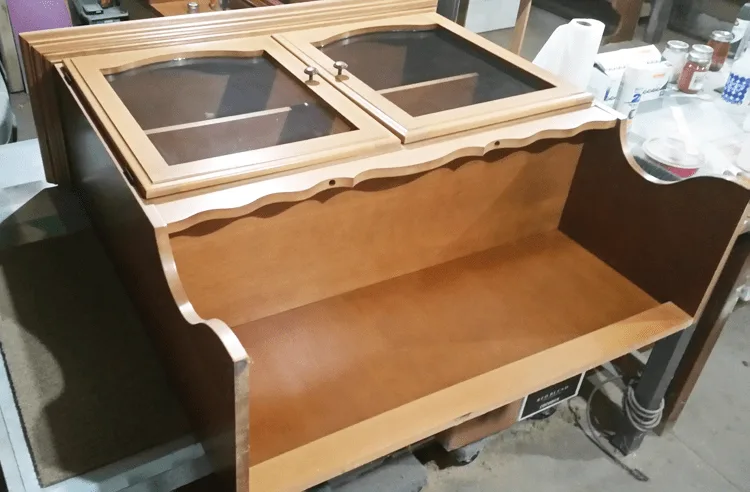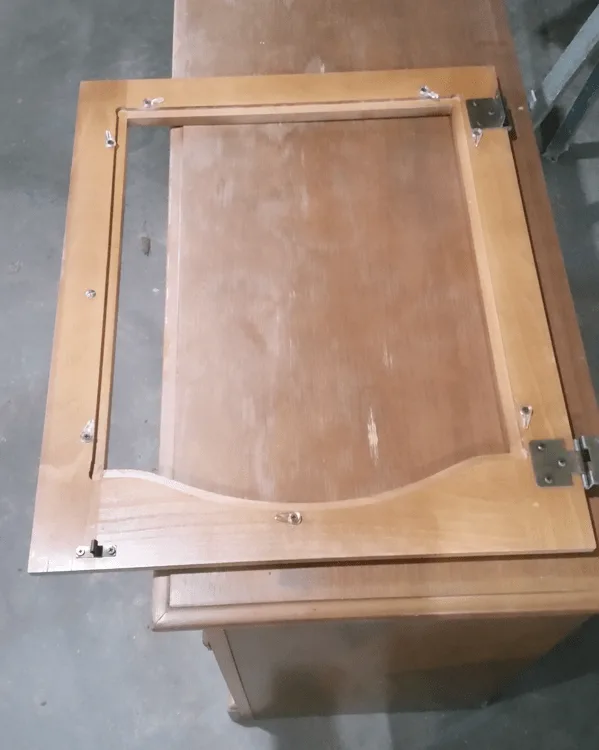 Jeff removed the scrolly piece and replaced it with just a straight 1 x 3. That immediately updated it but it was the paint that really did the trick.
Before I painted, though I used the Ready to de-gloss the entire piece. This is a product from Velvet Finishes that helps to clean the surface and get it ready to paint.
Then, I applied this gorgeous color. I used the my sprayer for the entire piece because there was so much to paint. I think this used a lot more than the usual amount. By the end of this project I had used every drop in the jar.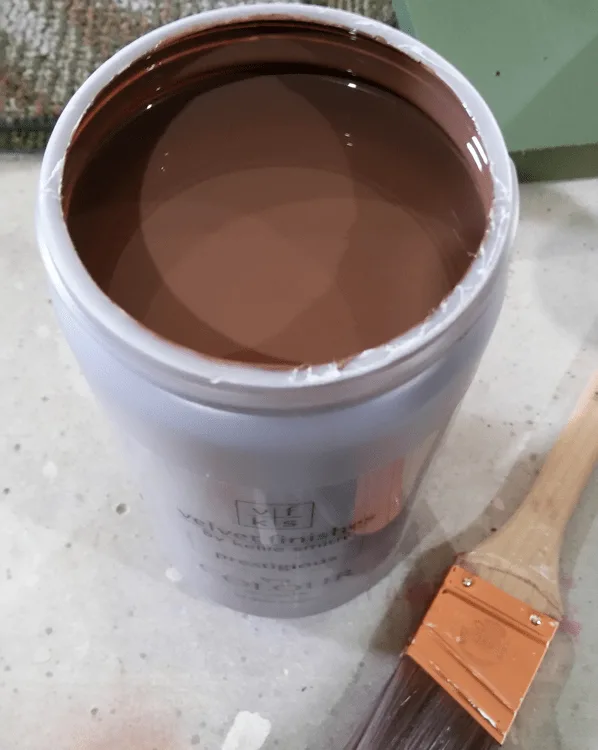 The paint was amazing to use. There were some parts I had to brush where the sprayer just couldn't reach. It said in the paperwork I received with the paint that you can literally just slap it on, that brush strokes did not matter and it was right. I LOVE that! Brush marks are not my fave and I did not see any when I was done.
I purchased new drawer pulls but used the original knobs. I repainted them with a nice dark brown and they turned out really nice.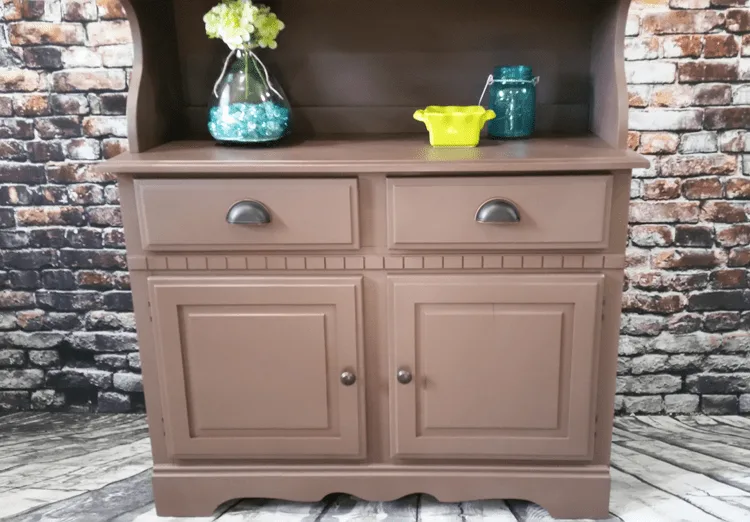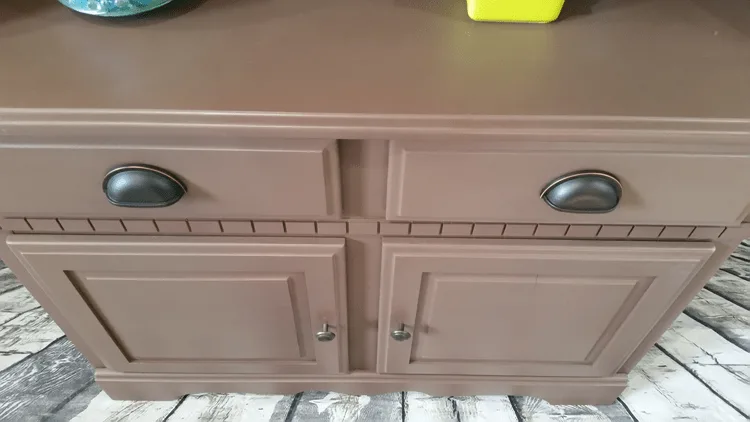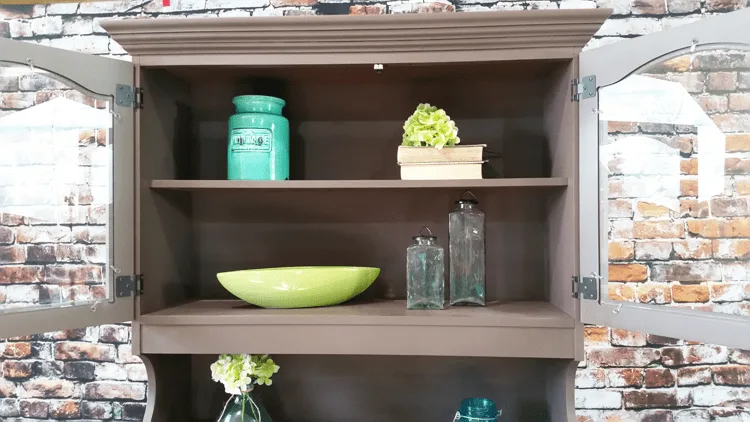 My original plan was to frost the glass and I did. It was a huge fail so I scraped off the four layers and went back to the clear. I love it just the way it is.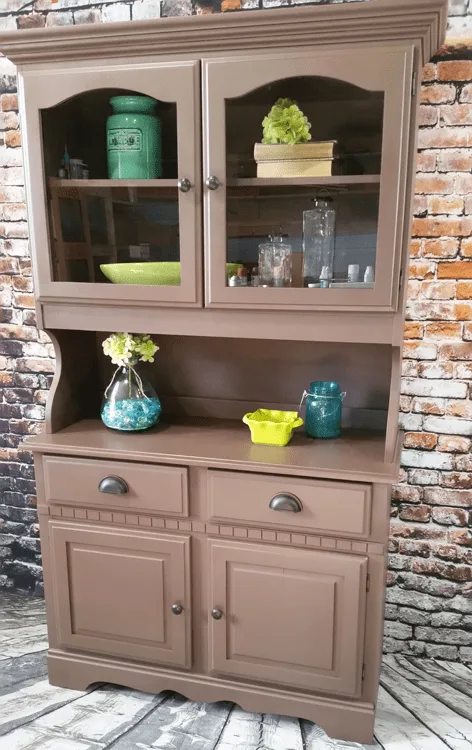 What do you think? I loved it and you will be happy to know that my friend loved it too. It is now back in her home and I suspect….happy as can be in it's new digs thanks to Velvet Finishes.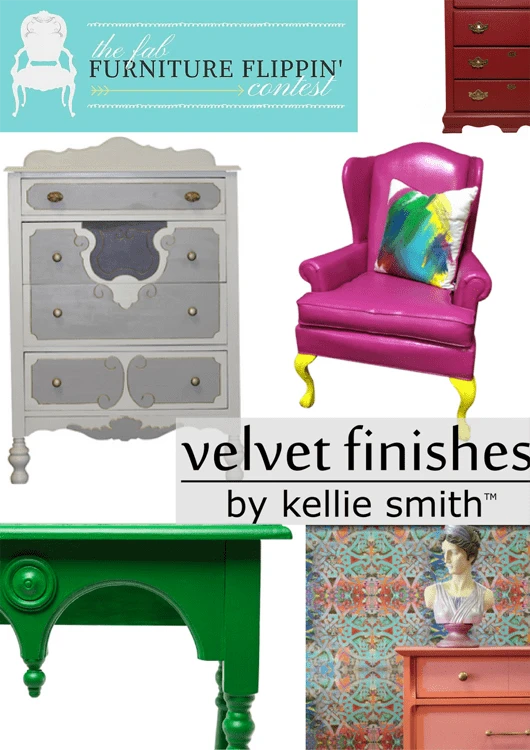 If you are a blogger who loves to makeover furniture projects and would like to join in on the fun you may email [email protected] for more information about the contest.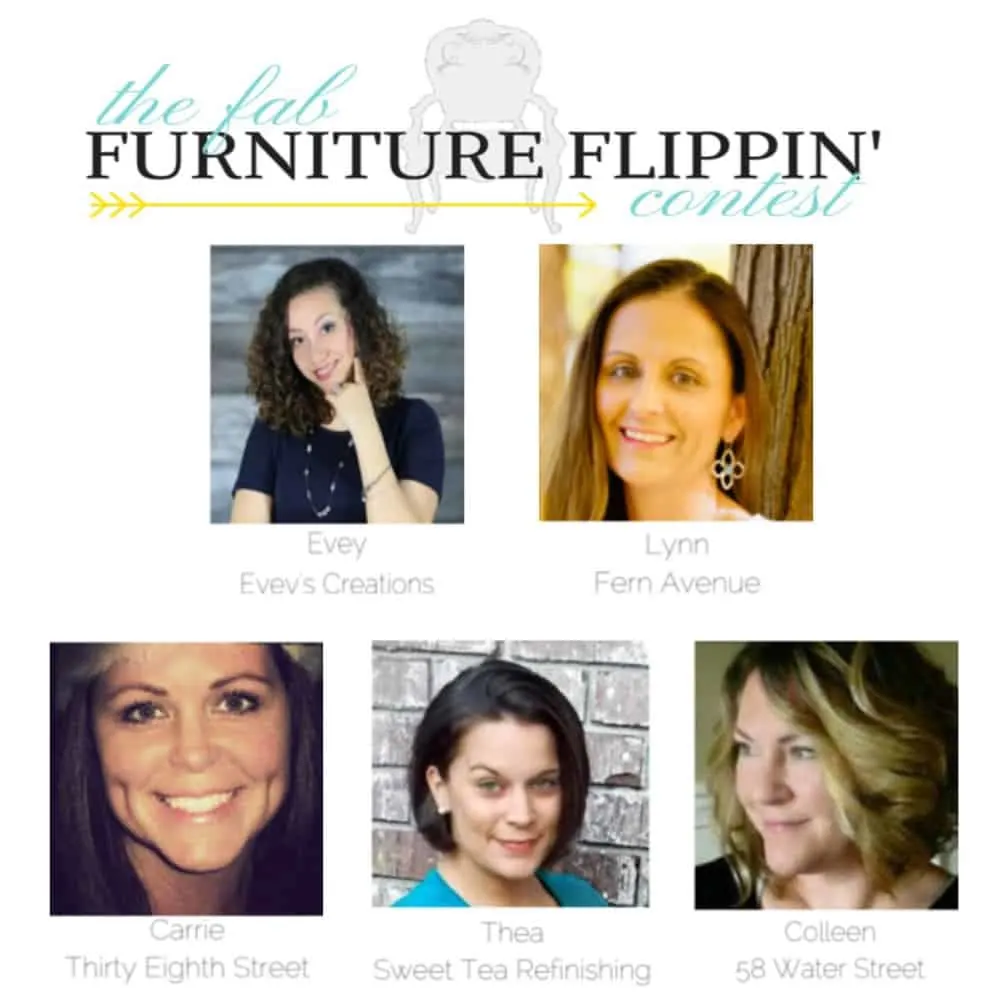 Please be sure to stop by these two blogs, they are the hosts, to see their projects and the makeovers from everyone else who joined in this month.
Sweet Tea Refinishing and
Thanks so much for stopping by. I had a great time with this one.
Michelle