I am really getting into the organizing. It is a "thing" I do. I think my friend Peggy got me started on organizing. So you can blame her. LOL! No, I really do think that these small, simple things can make you happy. And the reason is because when things are simple, less chaotic and yes, organized, your life runs better. You can find things right away and you don't have to worry about it anymore. That is more time to spend doing thing you love. We all want more of that I think.
Organizing With Things You Already Have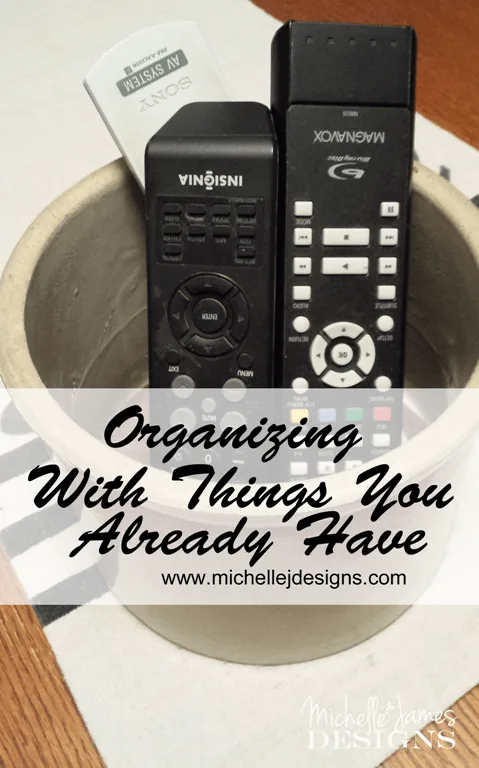 I love the holder for our remote controls. We have three of them – just in the living room! Do you guys have as many? Oh my gosh! Anyway, I needed a way to get control of the remotes. We needed "remote control" Bahahaha! Ok Never mind.
I found this ceramic crock in the garage on the shelf. I had a plant in it at one time so it was full of dirt. I cleaned it up with some soap and water and it looked pretty good. I found some brown felt and cut two circles. One for the inside to protect the remotes and a piece on the bottom to protect the furniture.
That is all I did and we have been using it ever since. It has been one of the best things I ever did and it was so simple. Even the boys and my husband put the remotes back 95% of the time. That is another thing that makes me happy.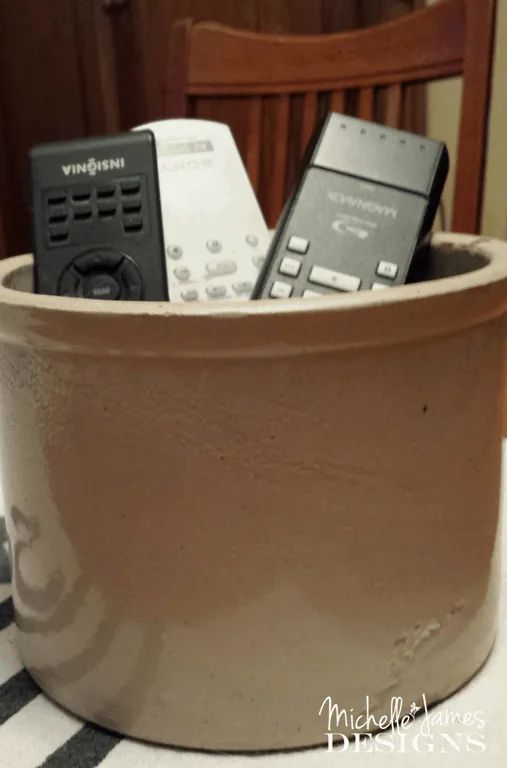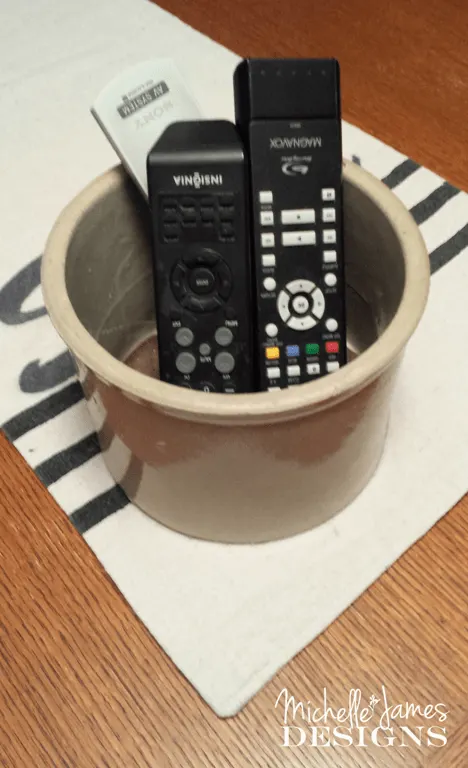 It just makes me happy!
Thank you for joining me at Simple Things Thursday! Please share if you liked my post. I appreciate it. And be sure to follow me on Facebook, Twitter and Pinterest. I love to connect with new people.
Today I am linking up with Thrifty Thursdays! You should check it out!