I have a quick craft today that doesn't take long to make at all. It involves my New Year calendar that I like to hang on the refrigerator each year.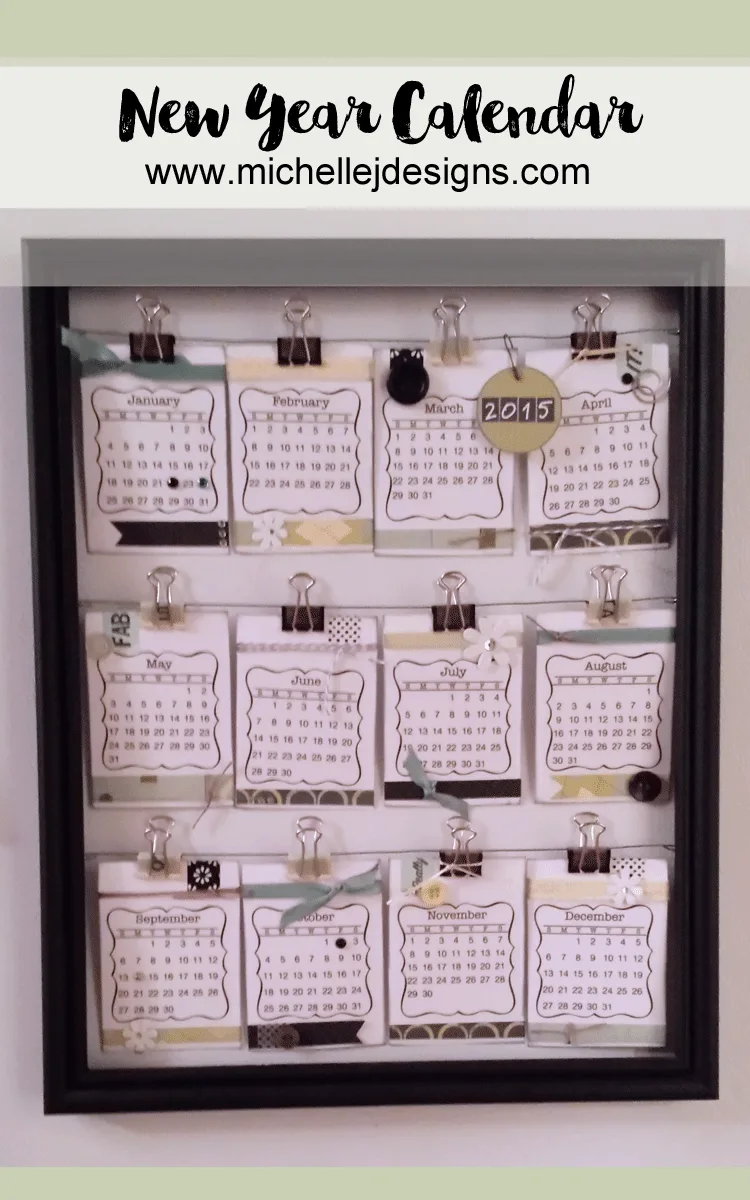 There are tons of calendars to choose from but I saw a version of this and loved it.
I painted the frame black that I got from the second hand store using and Jeff helped me place three wires across the frame to hang the clips. then I added magnets to the back of the frame so it would hand on the fridge.
New Year Calendar
I have included affiliate links for your convenience. You can read my full disclosure here!
Supplies Needed:
SRM Calendar Stickers, adhesive (I like the Tombow Dot roller – permanent)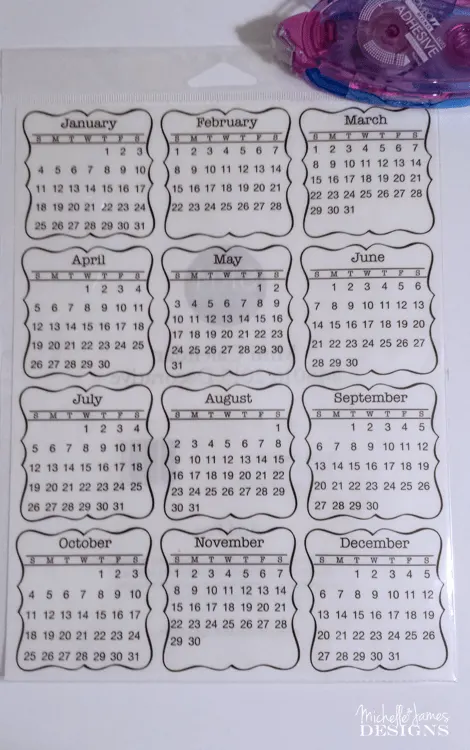 Washi tapes
Ribbons
Buttons
Rhinestones
Scrapbook paper scraps. – I used the Paws and Claws collection from Moxxie. The colors match all of the colors in my new kitchen. After cutting the papers down this small it is hard to notice that it is from a pet line. But..because of the kitties it wouldn't really matter in our house.
Powder Puff ink from Quick Quotes to ink around the edges of the white cards. I used Coal Miner this time.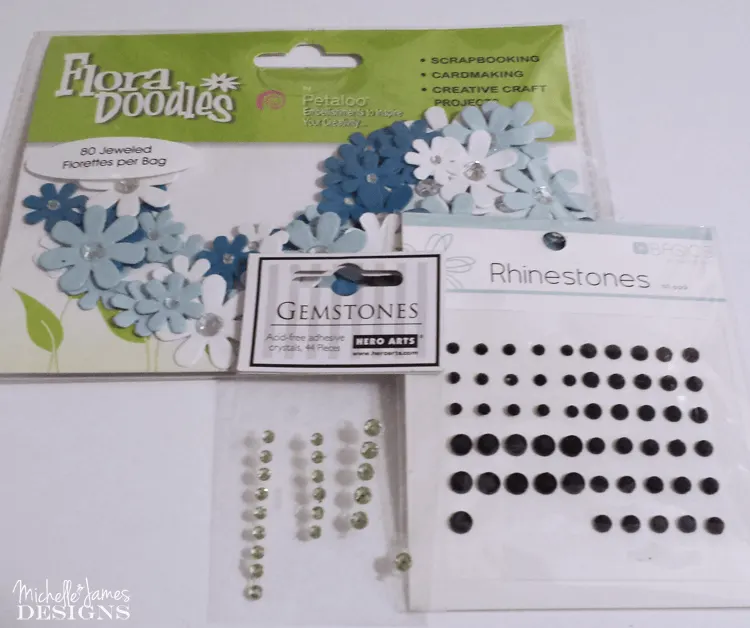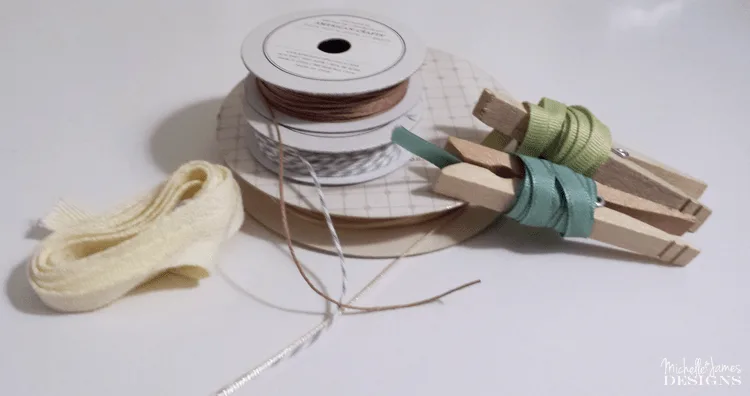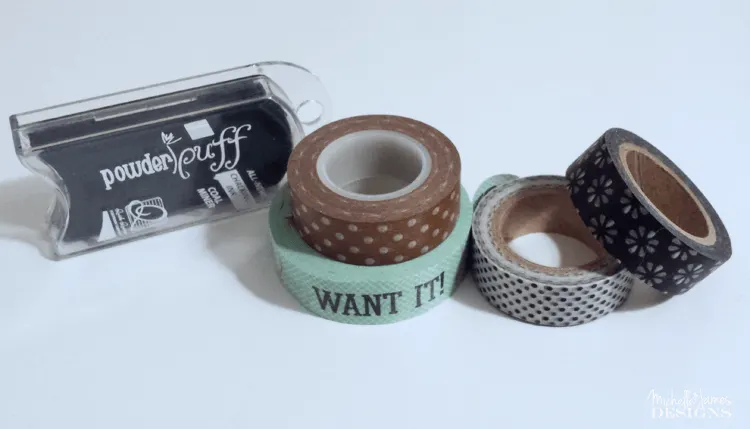 Putting It Together
Cut 12 white card stock pieces at 2.5″ X 3.5″ for the main card of each month sticker.
Add a calendar sticker to each card.
Use the ribbons, washi tape, and rhinestones to add a little bit of embellishment to each card.
I added a ribbon across the top, then used a little flower or button on the ribbon. The washi got wrapped around the clips. This helped to jazz them up a bit.
After the cards were decorated I used the clips and hung them from the wire. Then each year you just remake the fun little cards and hang it up again. Lovely!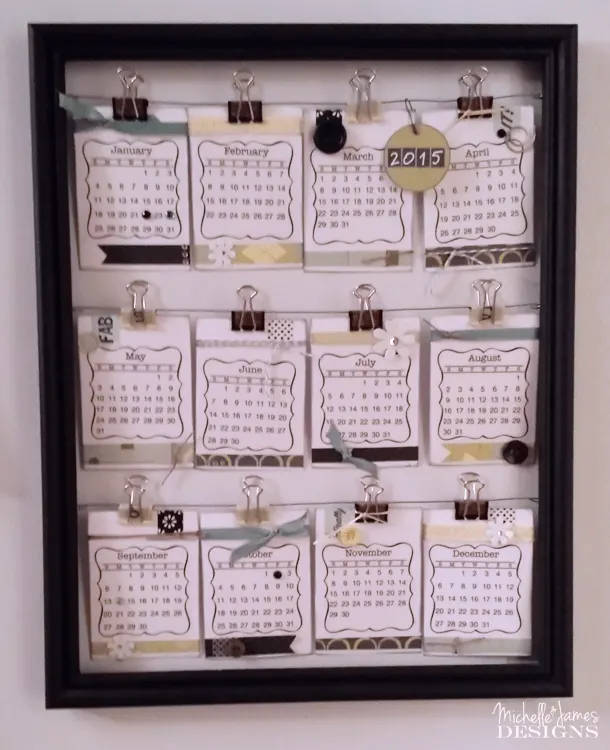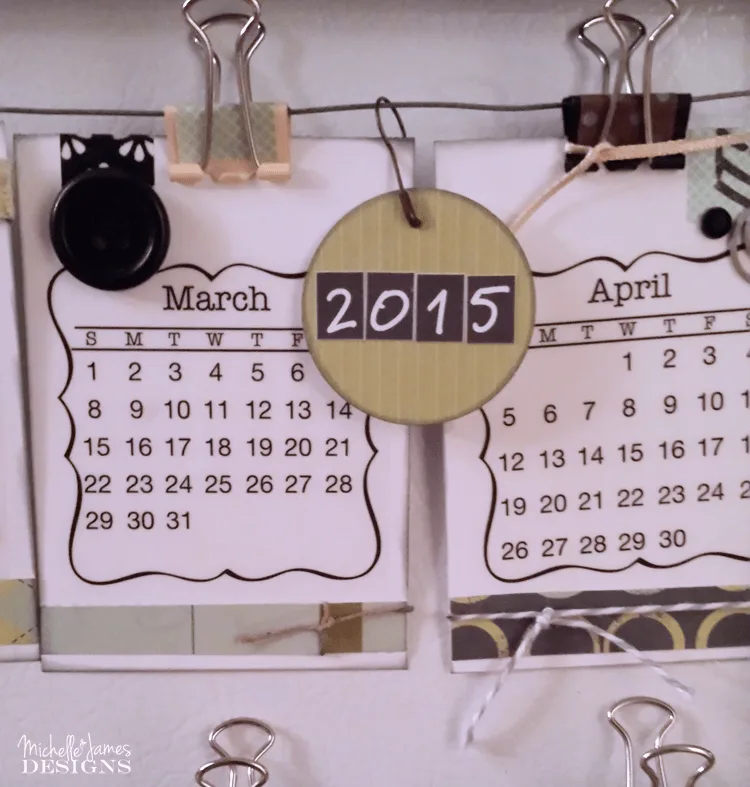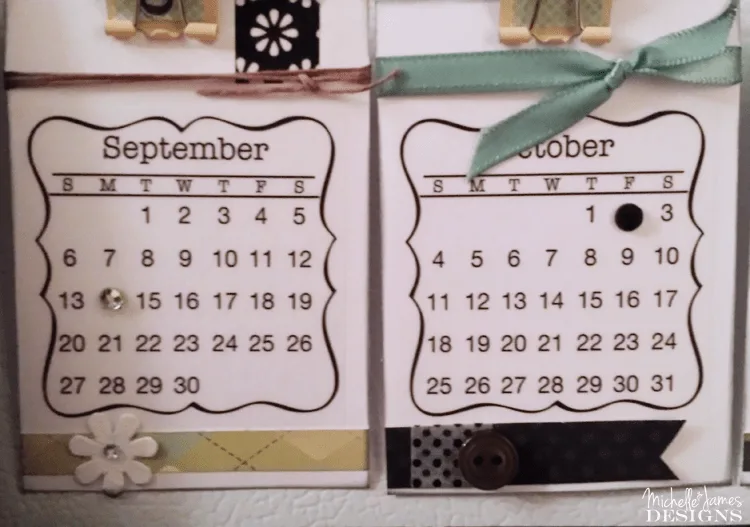 And there you have it. A nice New Year calendar that you can update each year with different supplies!
I hope you enjoyed this post. I had fun making this and it was much easier this time than the last. Have you made a calendar this year?
Thanks so much for stopping by.
Michelle