I started my Project Life in January 2013. I was doing pretty good until I broke my ankle. I rallied a little bit but only got done a little into August. Well, as Taylor Swift says..I am going to shake it off and get back into the program. I will worry about catching up as I go along but need to get back into the swing for 2015.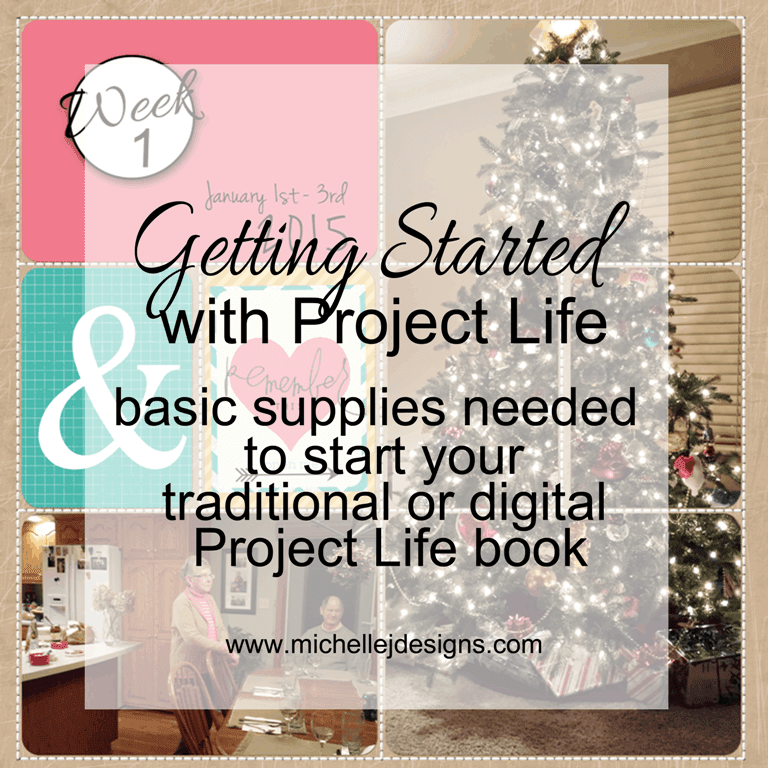 I had a question the other day asking what is the best way to get started in Project Life. It donned on me that I had been posting about it like everyone knows what it is and what it is about.
So today we are getting back to the basics and I am going to tell you what you need to get started if you want to create traditional and digital Project Life pages.
Starting Project Life – Traditional
Ok the whole premise for Project Life is scrap a week or month on a page or double page layout using pocket page protectors with 4×6 and 3×4 size pockets. So, your pics can be either of those sizes and then you fill in the other pockets with journaling cards and filler cards.
The basic supplies for Traditional Project Life are:
1. A core kit. This one is the Honey Collection at Scrapbook.com. These kits come with 616 cards to use. They are on sale at Scrapbook.com right now by the way. Anyway, there are many core kits to choose from in many different color variations. You can browse the Project Life pages at Scrapbook.com or you can probably purchase at your local scrapbook store. I would think that most of them would carry these products.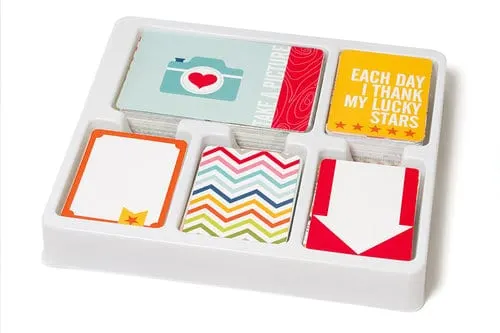 2. Pocket style page protectors. This is a pack of 60 page protectors in size 12 x 12. I think that would get your through the year. I noticed there were smaller sizes (6 x 12) for inserts and the like. It think those would be pretty nice for different things but we are really just going over the basics today.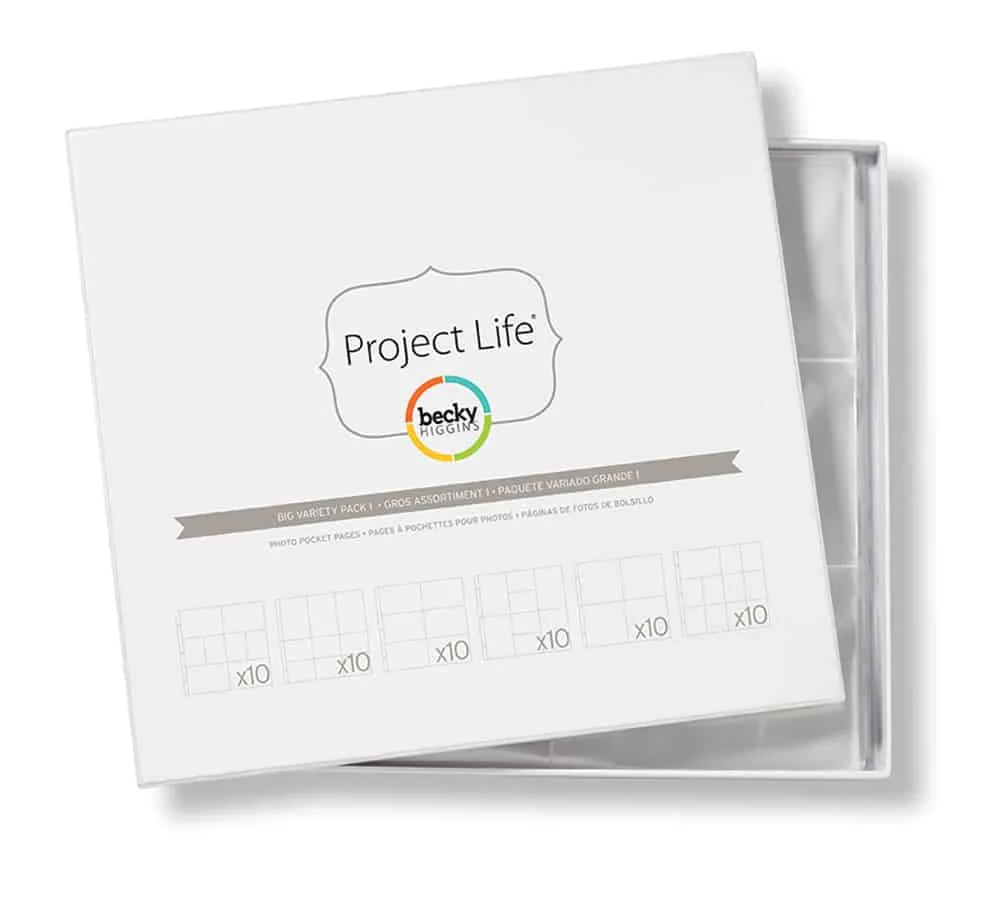 and 3. A book to hold all of your beautiful pages. These are usually the 3 ring type of binder. This one is from Becky Higgins and is from Scrapbook.com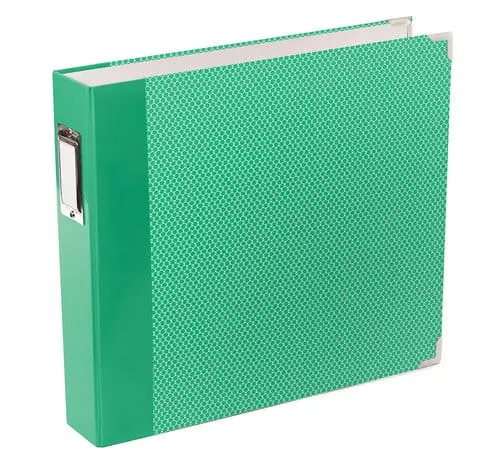 Again there are many colors and patterns to choose from. So browse away!
After you have your basic supplies it is only natural to add other elements and details along the way as you get used the the program.
Oh, and you need your photos. Some people like to have a months worth of photo printed at a time from Shutterfly or other printing company. Or you can print more often. Shutterfly even offers to print on the back of the photo which would be quite nice for placing the date and the event so you remember right away when and what took place. This helps for easier page construction.
I like to store my photos by month, then break down to weeks so when I am working on week 24 I know exactly where to find my photos. You will have to come up with your own system for organizing your photos.
For examples of great Project Life pages search Pinterest for Project Life Pages. You will get tons of ideas and inspiration.
If you like the traditional pages with a little bit of stickers, and embellishments check out momruncraft.com and definitely spend some time looking at all of the beautiful pages, books and projects. Really pretty stuff!
Starting Project Life – Digital
Digital project life requires no physical product. Everything is stored on the computer and you pull your page templates, photos and cards from where they are stored on your computer into a photo editing software program. You need to start with the following basic supplies.
1. Digital 4×6 and 3×4 cards. I started with my basic core kit from Becky Higgins. I cannot find the one I purchased but this one is cute too. Again, many to choose from so browsing the site is a good idea.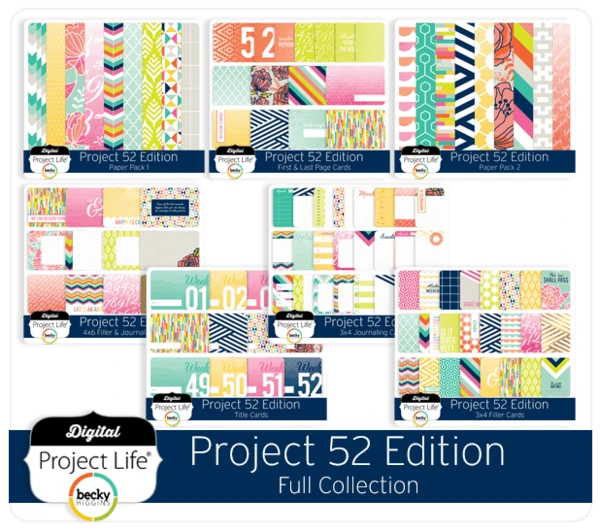 When you purchase this kit you get immediate access to the digital downloads in PNG files.
2. Templates for page design. These are made to look like the pocket page protectors. These are styles A – J from Becky Higgins which match the traditional designs.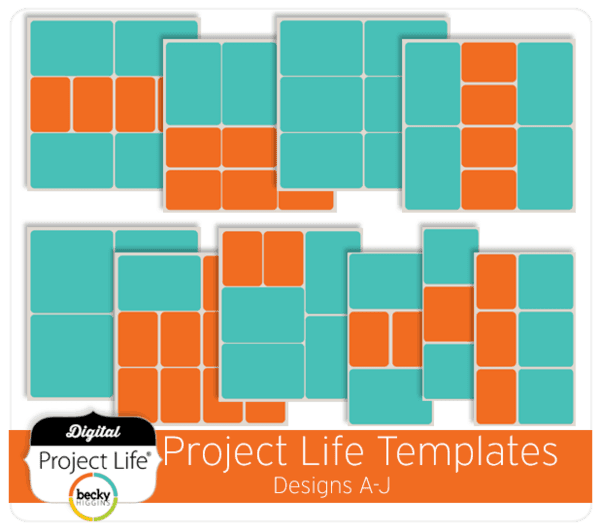 3. Photo Editing Software. I use Photoshop Elements 8. Although now Adobe has come out with Adobe Photoshop Elements 13
. Mine still works great and until I need to I probably won't upgrade. If you are new to digital scrapbooking and are wondering how to use templates there are some videos out there. This one is my favorite from Jessica Sprague. You can find it here.
Here are some examples of my digital Project Life pages.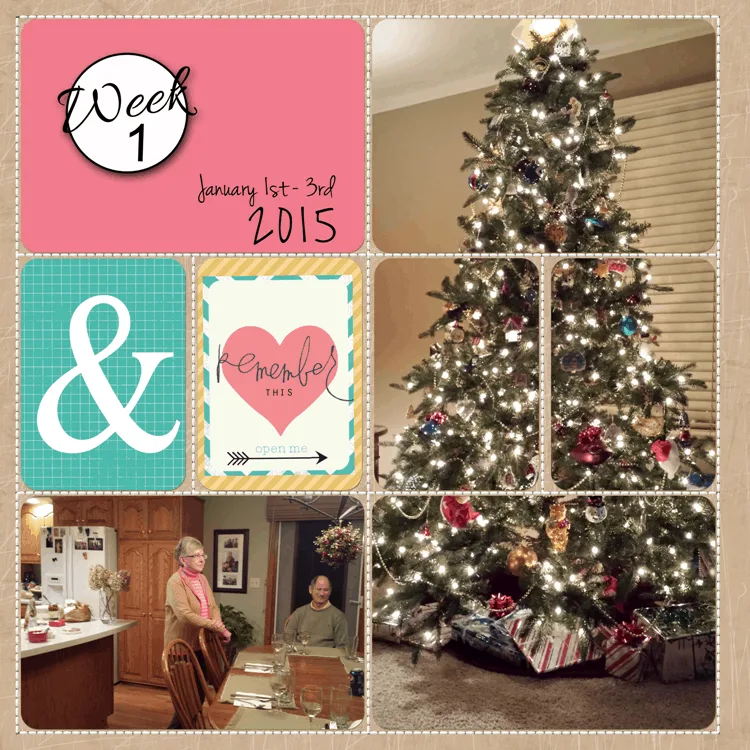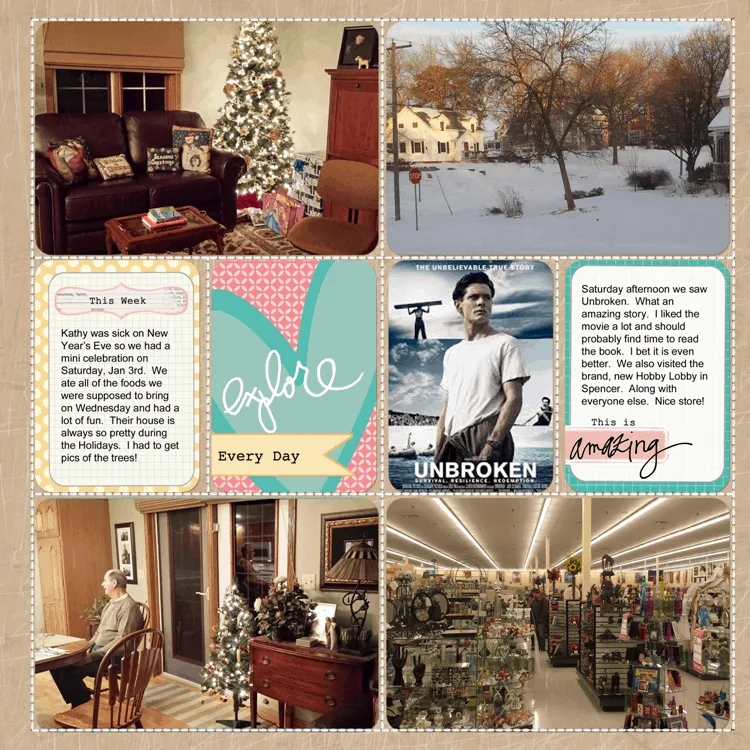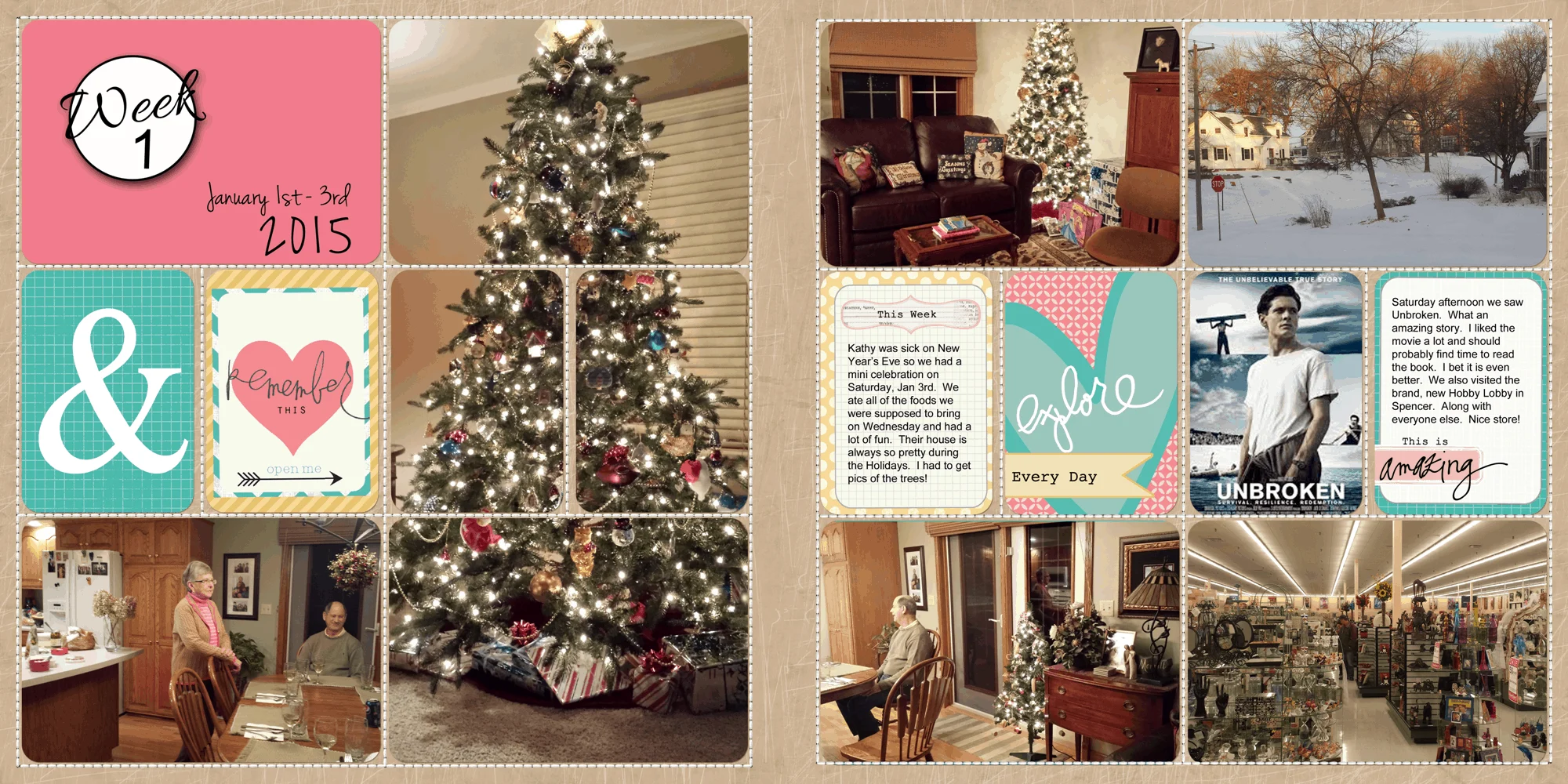 I like to keep my pages fairly simple but I have been known to add a few more digital elements.
I hope you liked this post about starting Project Life and that it helped you decide whether or not to use the system. I love it and don't think I would ever go back.
If you would like to browse my digital products for Project Life please click here to be taken to my shop.
This post contains affiliate links. If you click on a link I may receive a small commission. Also, I am linking up today at Craftaholics Anonymous and
and
Thanks so much for stopping by!