It is just a little cold here in Northwest Iowa today. As I type this the temp is 3 degrees. Anyone else having these frigid temps? Today I have a product to be used in you Project Life/Pocket pages. It contains circle elements for all 52 weeks of the year. So cool right?
52 Weeks Circle Elements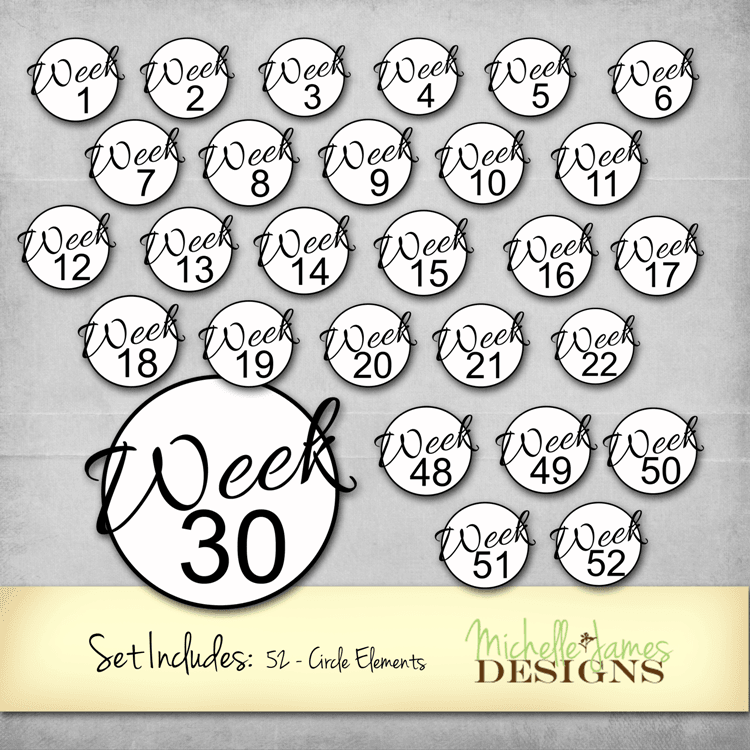 When I create my Project Life pages I like my pages to be somewhat cohesive. Using one of these on each week's page helps to create a theme and tie the pages together.
Even if you do a month on a page you can use these for certain weeks along with the date to bring a little more detail to your work.
I made them all white but the colors can be changed to match any color on your page.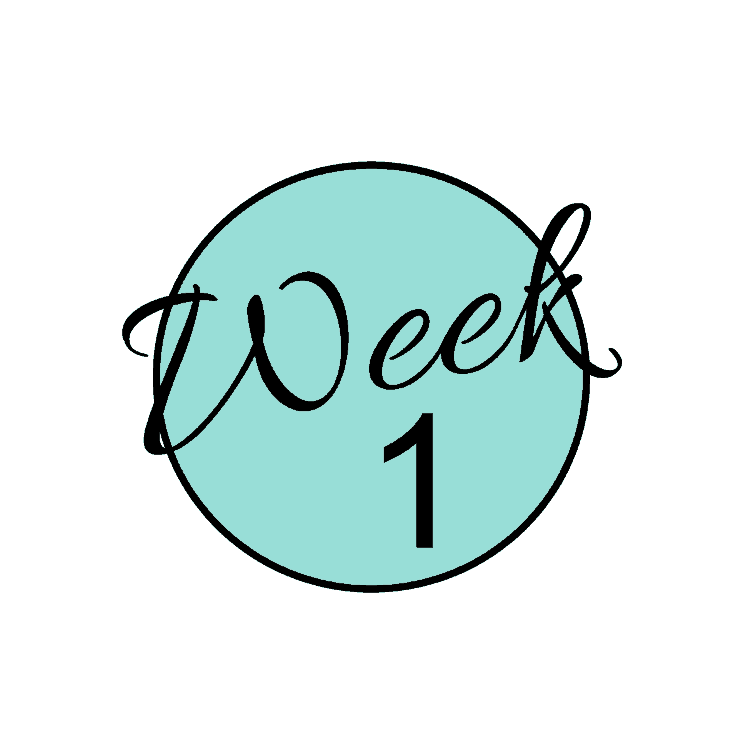 See how pretty? I love digital products and I think this may be one of the major reasons why. They can match any picture, element or background perfectly. In Adobe Photoshop Elements which is the program I use for my digital scrapbooking I can use the eye dropper tool and match any color. I love that!
These 52 Weeks Circle Elements are available in the shop on the Scrapbooking Designs page along with all of my other designs. I hope you will stop by tomorrow and see my post about starting Project Life/Pocket pages and see my first page of the new year.
If you like this and think your friends will too I hope you will share using the buttons on the side. Also, don't forget to follow me on Facebook, Twitter, and Pinterest. I would love to connect with you.
If you would like to purchase the 52 Weeks Circle Elements now please click on the Add to Cart button below. Please remember these are for personal use only.
This link includes affiliate links. When you click on the link and make a purchase I receive a small commission. I appreciate the support.
I have linked up to the Monday Madness Link Party
Thanks for stopping by!