Ian and Hailey are getting married in Jamaica. I am sure you have seen it mentioned here on my blog once or twice. They asked me to make their wedding invitations and Hailey really wanted a Passport Wedding Invitation.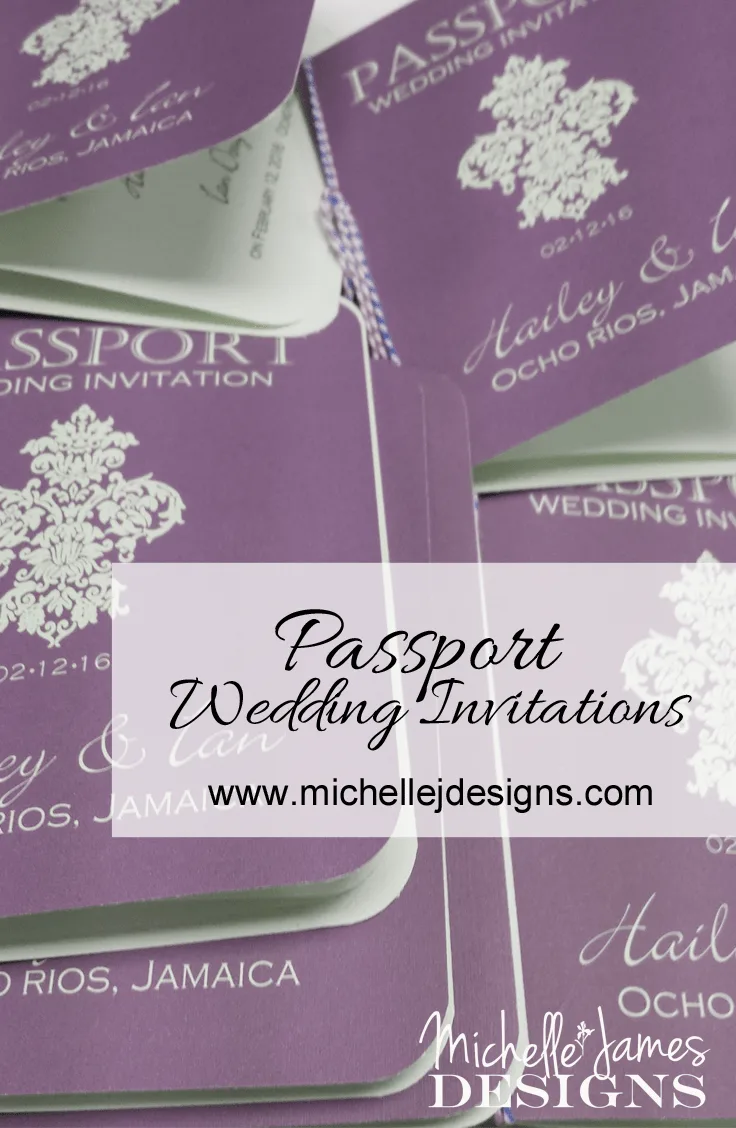 Passport Wedding Invitations
We looked on Pinterest and found several different versions.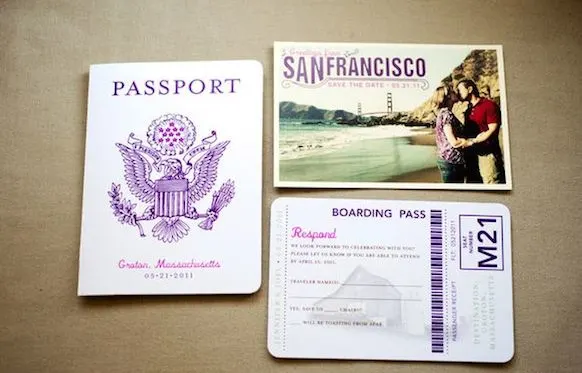 Source unknown – The link on Pinterest is bad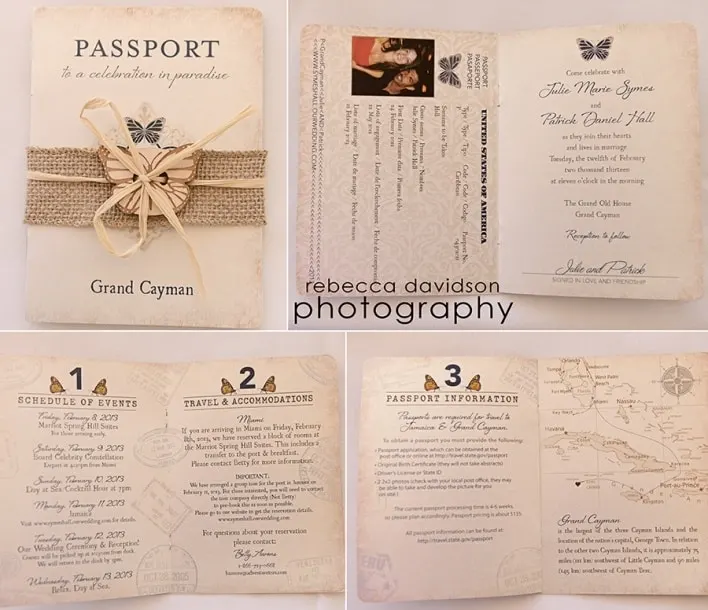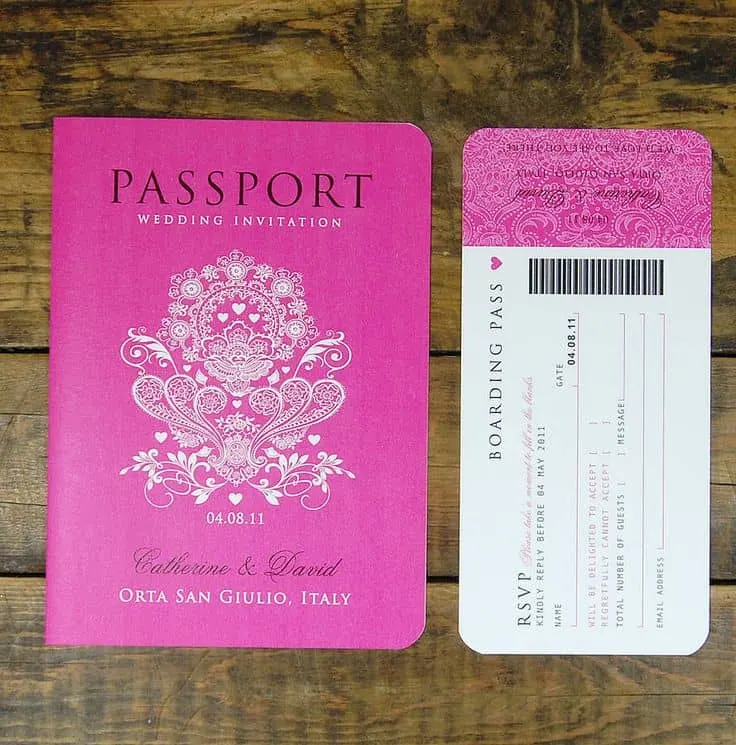 She really liked the outside cover of the pink one and the inside pages (although not quite as fancy) as the Grand Canyon one. They are both so pretty.
She knew her colors were purple, teal and cream so we started there.
I am not selling these nor did I charge to make them but I did not want to copy anything. We did use these as inspiration but we did not use the same images, etc.
Here is Hailey's version: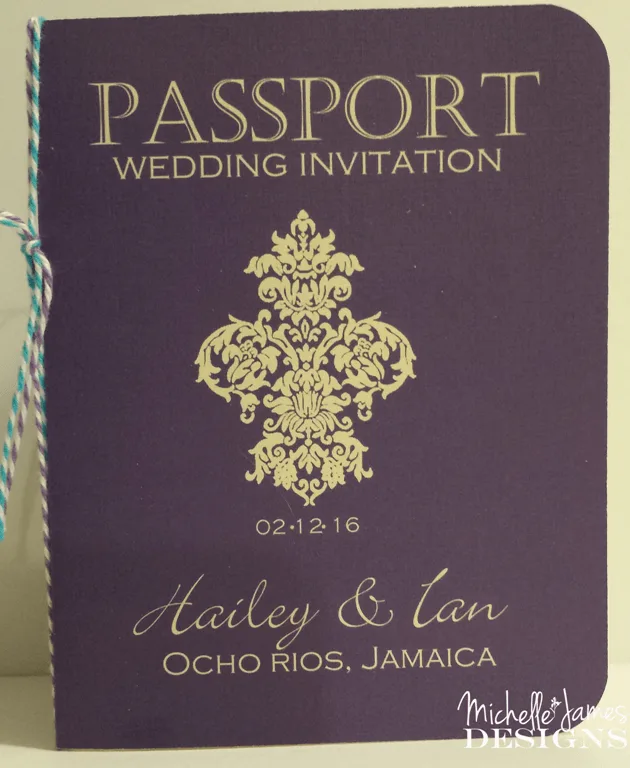 Front Cover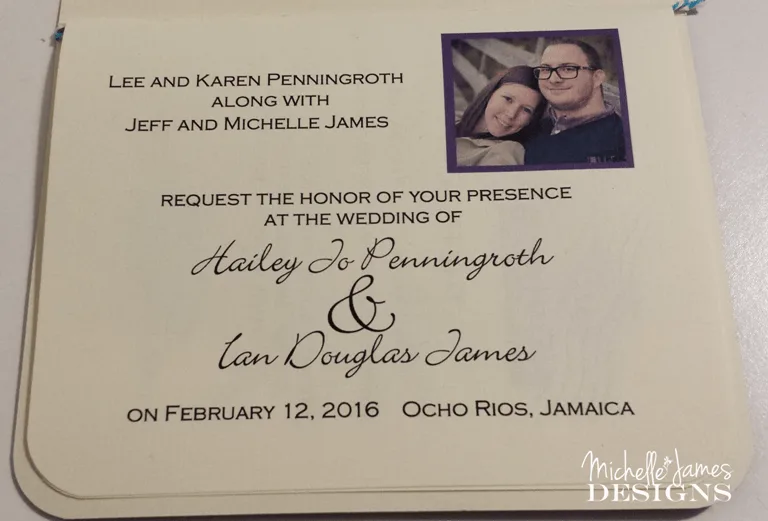 Invitation on first page
In a United States Passport the first page with the photo is in a "landscape" format and everything else is in a "portrait" format so that is how we designed the invitation. I love their photo. Aren't they cute?
Inside pages
Then we had some fun. I designed some "post" images and we used a different one on each page. Weddings seem to involve a lot of information and a destination wedding is no different.
I used two colors of baker's twine to hold the pages in and add a decorative detail.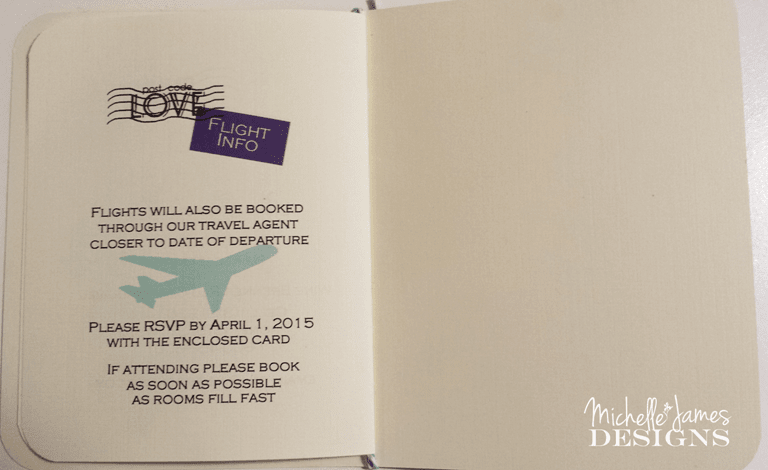 last page
The final page included the an RSVP date and a bit of flight information.
The pages are printed on cream linen text weight paper. This goes through the printer very easily but it also keeps the weight of the invitation down in hopes to not add to the postage cost.
She also added a small 5 x 3.5 rsvp card for guests to send back. We are supposed to reply by April 1st so we can start working with the travel agent and make a down payment.
The cover was printed on cream linen card stock then I rounded all of the corners with my We R Memory Keepers Corner Chomper. Do you remember that it was one of my favorite crafty tools? It took a lot of ink and I was originally going to have our local print shop print them for me but that did not work out with his printer so I did them myself and I think they turned out nice. Haiely and Ian loved them and that is what counts.
DIY brides could definitely make these and have a lot of fun doing it. Thanks for stopping by!
I am sharing this post at: