Well, if you can believe it it is almost the 4th of July. Wow! The summer season is so short in Northwest Iowa that I find myself getting sad already. Then I say…self…snap out of it and enjoy the moment! So, my friend and co-worker, Maureen and I created some patriotic mason jar decor for the office.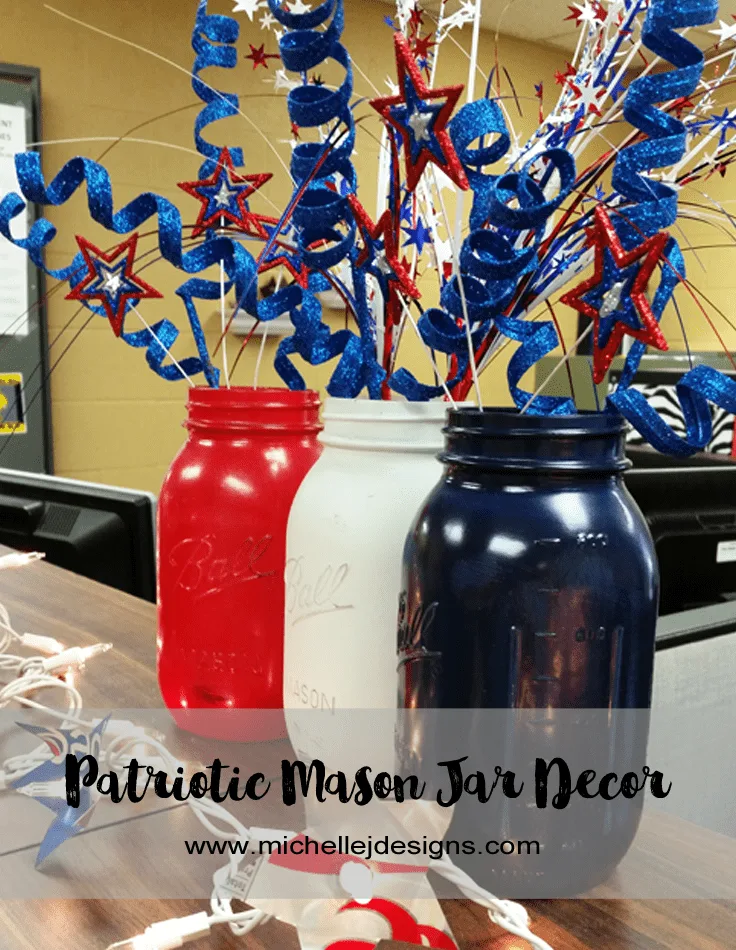 Patriotic Mason Jar Decor
Last year Maureen and I made the lights from Coca-cola and Pepsi cans so we just added some more decor this year. We had seen so many cute projects on Pinterest with mason jars that had a patriotic theme and we loved them.
We decided to keep the whole thing simple and stick with the solid colors. Boy there are so many with stars and stripes painted on them and we struggled with which design we liked best.
I love the simple look with the festive decor we added and I think they turned out perfect.
I have included some affiliate links below for your convenience. You can read my full disclosure here.
We started with 3 mason jars. We purchased quart size.
Then we used spray paint on the jars. Just one coat did it. The red is a metallic, the blue is a satin, and the white is a flat. I really like the white the best.
When they were completely dry (overnight) we lightly sanded over the raised portions of the jar. Then we added the fun twirlys, stars and sparkers.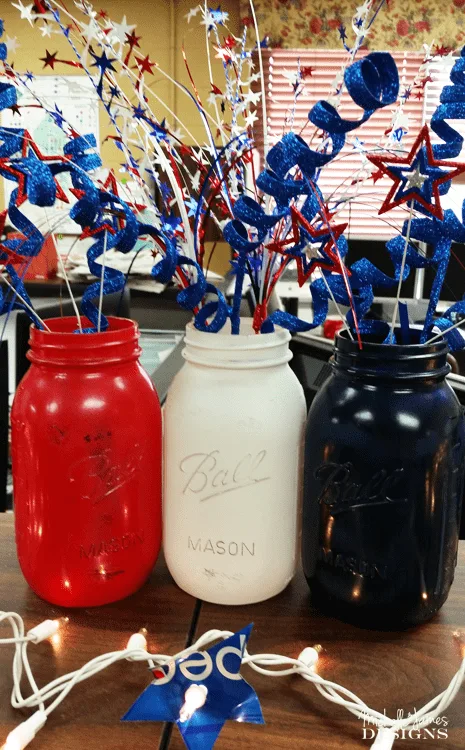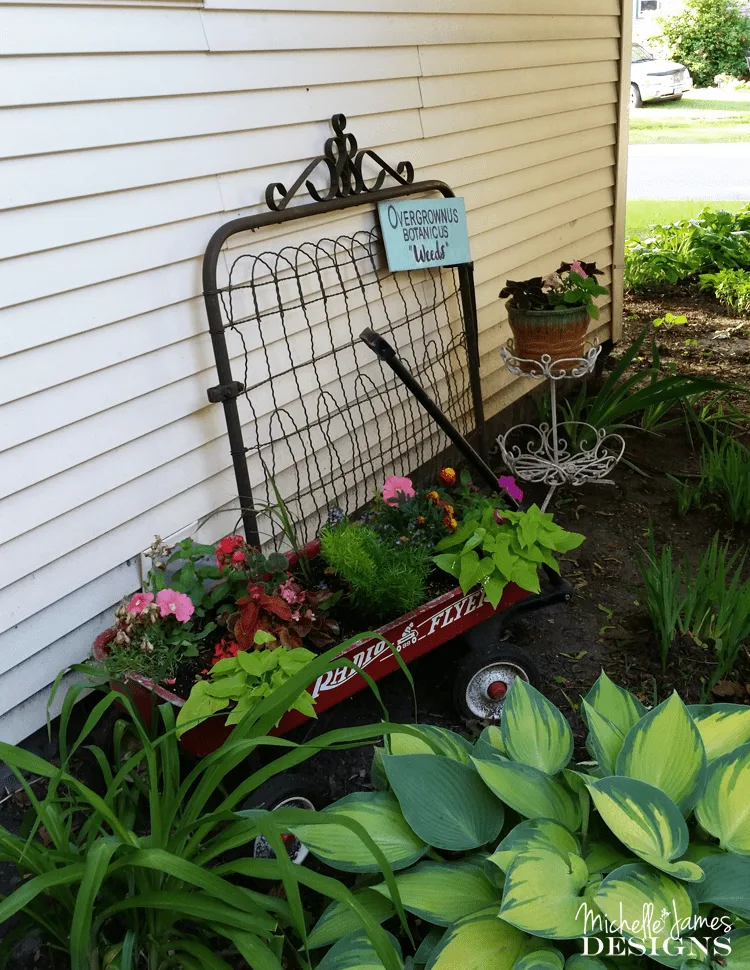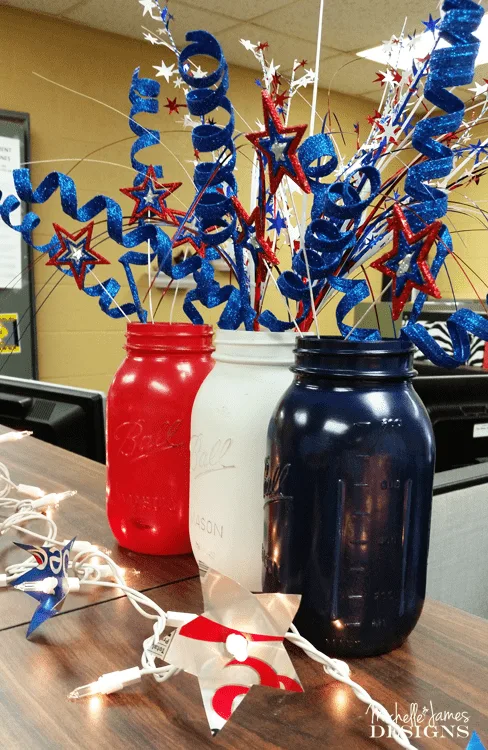 What do you think? Pretty festive right?
We are so happy with our patriotic mason jar decor! It will be fun to look at these guys for the next week or so and then be able to get them out each year from now on.
If you like them please share and pin! I like that and it makes me smile. And, don't forget to sign up for my email/newsletter so you don't miss a DIY or furniture makeover…EVER!
Thanks for stopping by! Take a look at some of the fun recipes and projects from some of my friends that you can put together for the 4th! Have fun and visit them all!
Michelle