You all know I love a good garage sale. My neighbor Mary and I went to the city wide sales together this year. She picked up some wooden hangers from the "free" box and I told her these should be painted wooden hangers!
She loved my idea but she just doesn't have time so she handed them over to me. She loves to grow herbs and always has something blooming in her garden. Of course I am the best recipient of that because I get to look at her yard all the time as my view. It really is pretty.
I thought she could dry or display her fresh flower and herbs with these painted wooden hangers.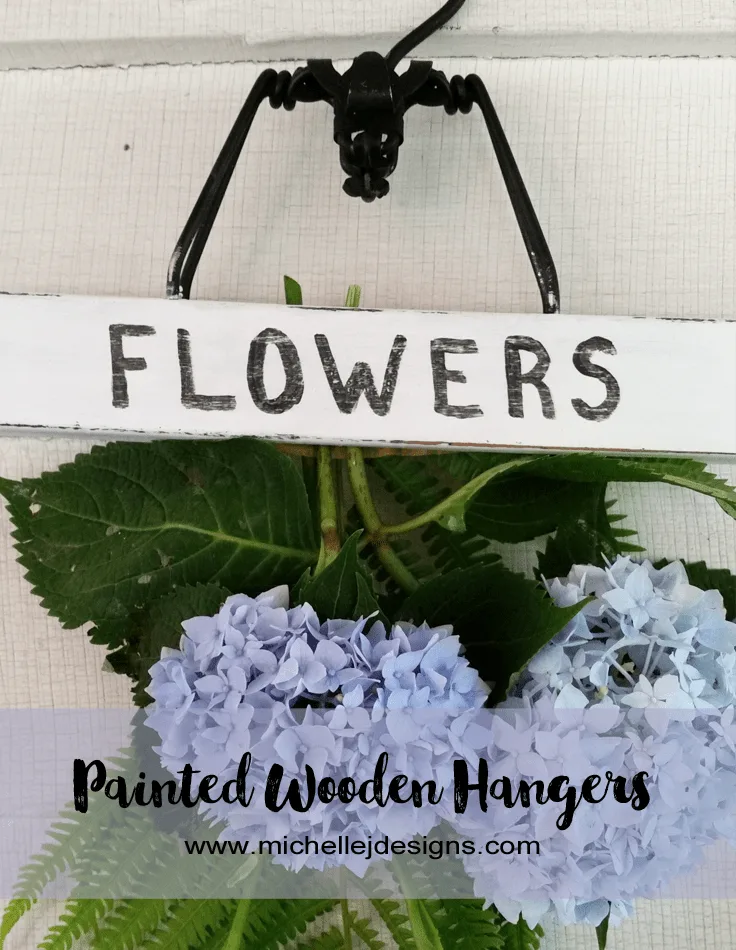 Painted Wooden Hangers
So I love these things and I am not sure I want to hurry across the street to give them back. I may need to just see how they wear, see how they display, find the in's and out's of how to perfectly display the flowers and herbs so I can let her know how to used them.
I am not sure but it could take months.
I have included some affiliate links for your convenience. You can see my full disclosure here.
I painted them black first with Americana Decor Light Stain Varnish in Carbon then I went over them with the Americana Decor Chalk Paint. The color is called Everlasting. Love this stuff!
This is similar to the way I painted her Farmhouse Wooden Crate and it turned out super cute. When you sand off the top white coat you get the nice dark black and sometimes the actual wood to show underneath. I just love the way it comes out.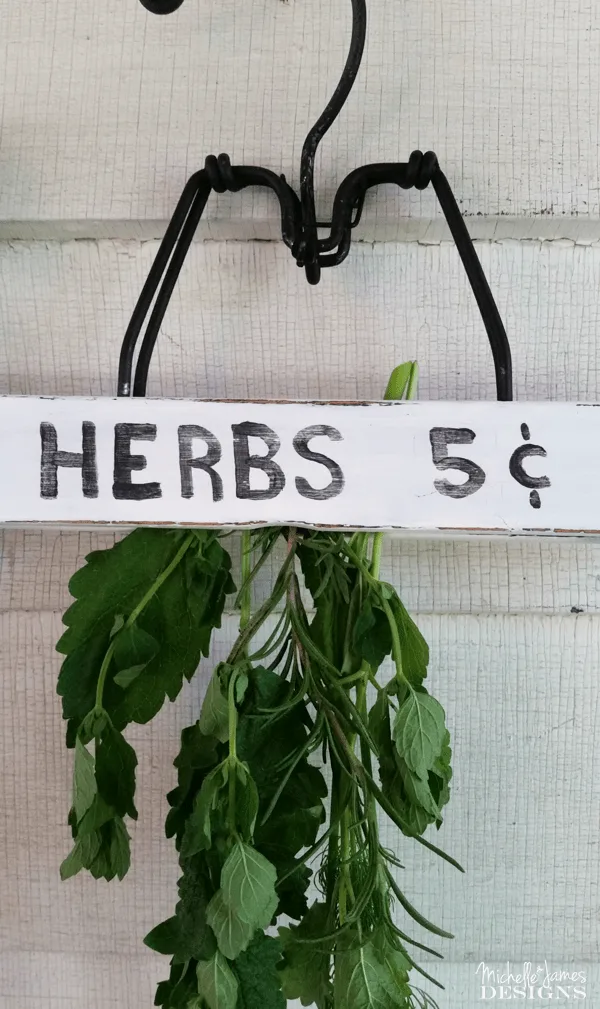 I usually use my Silhouette Machine to cut out letters for painting but this time I decided to wing it and free hand them. I was living on the edge! I really don't like my printing or writing but this time with such short words I think it was ok.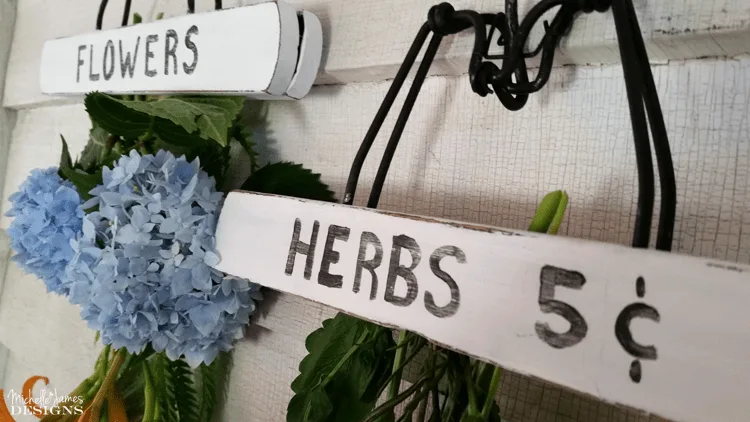 Then after they were completely dry they got a light sanding to help muss up the letters a bit. They didn't look old enough.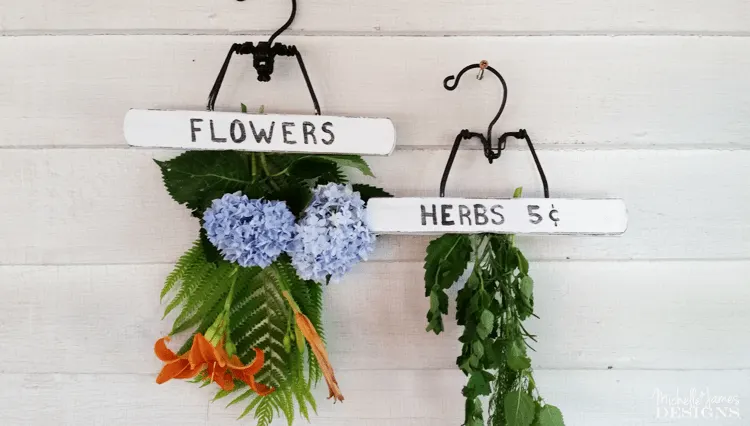 I clipped the flowers from my yard but "borrowed" the herbs from her yard. I hope she didn't see me cutting herbs from her garden!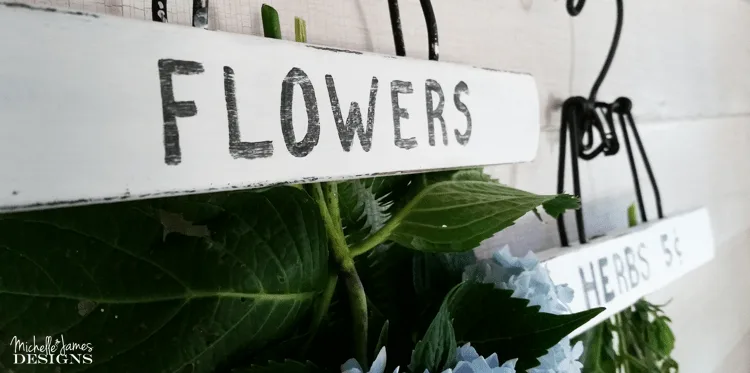 I think they are fun and fresh. I have used these before but they were not painted wooden hangers. I just used it as is with a fall printable. It was cute but I think I like the extra step with the paint!
I love them and I hope Mary does too.
Thanks so much for stopping by and don't forget to share! You can find me in these various locations:
Instagram
See ya'
Michelle