This is our final week of our Fall Cocktails series and this week we are finishing strong with Halloween drinks. Peggy and I created an apple margarita cocktail that will knock you right off your broomstick. So gather your ghoul friends and lets get started!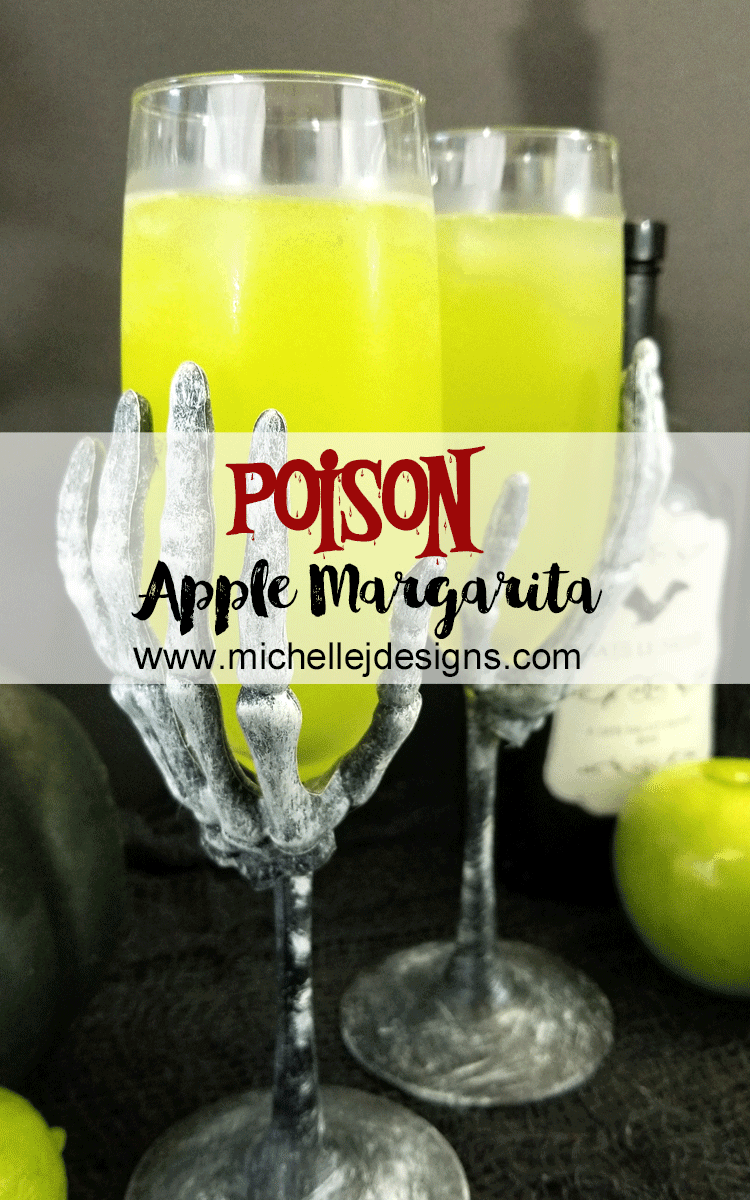 Poison Apple Margarita Cocktail
This was the perfect drink for my Skeleton Wine Glasses don't you think? The color just pops and they turned out really yummy. They are easy to make and take just a few ingredients. Be sure to print out the recipe so you can make this every fall and Halloween!
Poison Apple Margarita Cocktail
Ingredients
3 oz Tequila
3 oz Sour Apple Liqueur
2 oz Lime Juice
1 oz Agave
Sprite
Instructions
Pour the Tequila into a measuring cup
Add the Sour Apple Liqueur
Pour in the Lime Juice
Add in the Agave
Stir to mix then pour into your glasses. Fill the glasses about 3/4 full
Add the sprite to taste or until the glasses are full
https://michellejdesigns.com/poison-apple-cider-margarita-cocktail/
Measuring And Mixing!
Step 1:
Gather your ingredients. We used tequila, Sour Apple liqueur, Lime Juice, Agave and Sprite. It was a fairly tart drink but I really think this was my favorite of the five we made.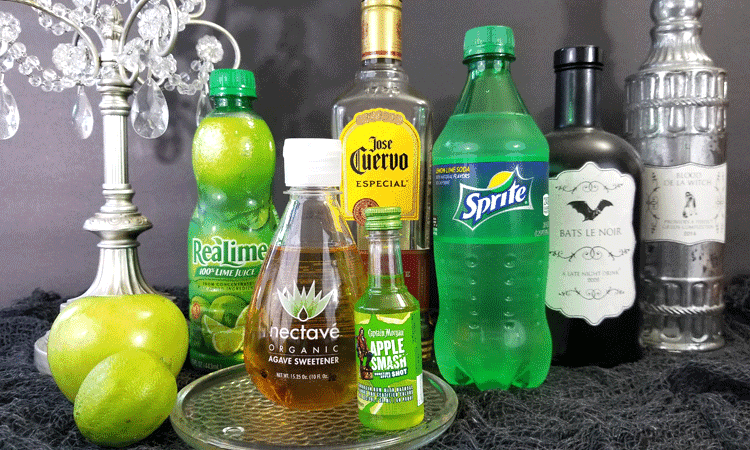 Step 2:
Measure them out. First measure the tequila into a measuring cup/container. For two glasses measure out 3 oz.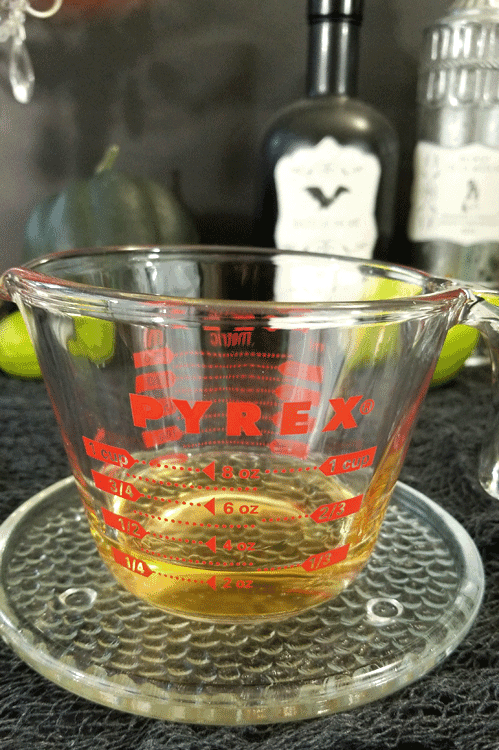 Add in 3 oz of the Sour Apple liqueur. This makes it a great color!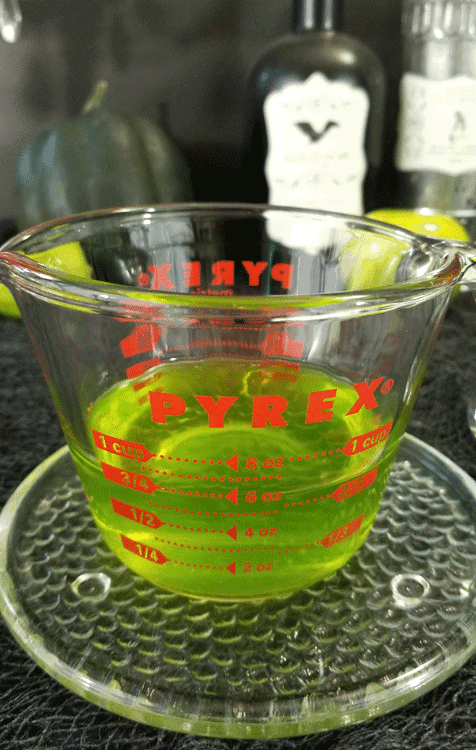 Then add in the lime juice and the agave. Now it is really pretty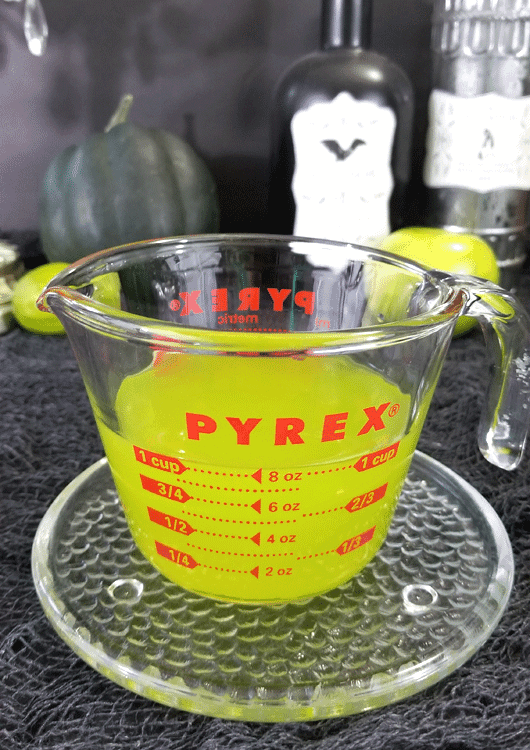 Fill the glasses 3/4 full with the alcohol mixture.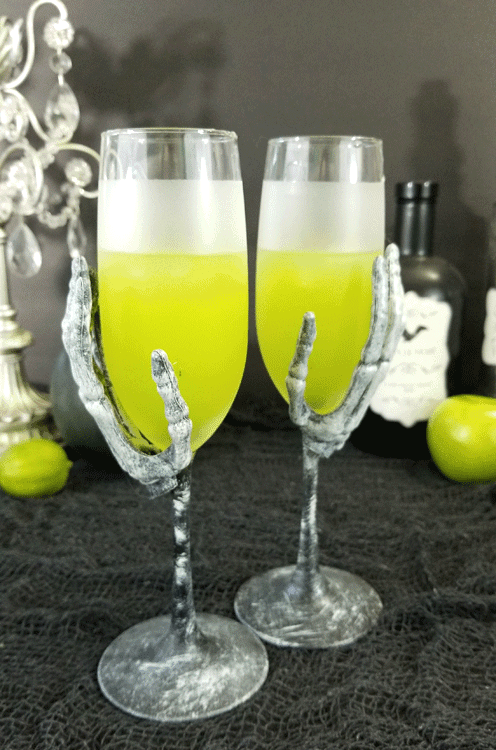 Use the Sprite to fill the glasses or to taste!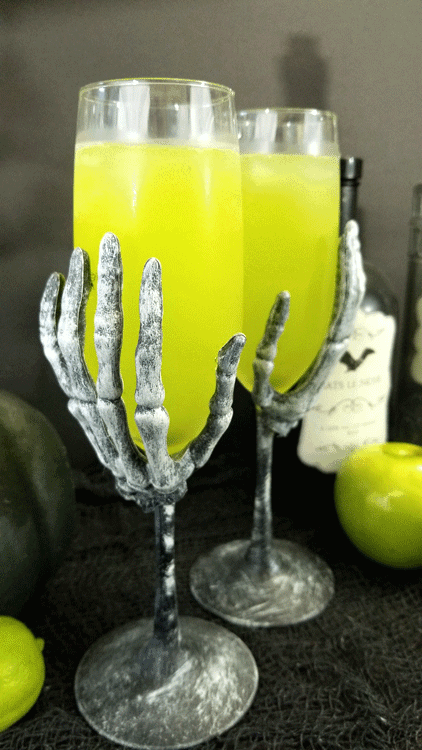 I hope you guys have enjoyed these fall cocktails as much as I have. I really learned a lot. \
Please be sure to visit the blogs of these awesome fall cocktails as well! They look amazingly spooky!

Thanks so much for stopping by!
Michelle