Well, I feel like I made a tiny bit of progress on my Project Life pages. I got another week done. Yay me! I am not sure why these pages are a little bit of a struggle lately. They do get done faster than the traditional scrapbook pages for me but I still use up some time making them and with everything else going on I feel like I don't always have the time. But, I will keep on keeping on because I really want to get these done and keep up.
Project Life Pages – Week 5
I have done one thing to save some time each time I create my pages. I saved my background paper and the stitching on the templates and I moved the photo area a little bit to the sides on each page so that I would have a little more room in the center. This leaves room in the middle for the spine. They are set up this way and saved so all I have to do is add my photos, cards and journal cards each week. If you have questions about this I am happy to answer them.
Anyway, let's get to it! So here is the left side of Week 5.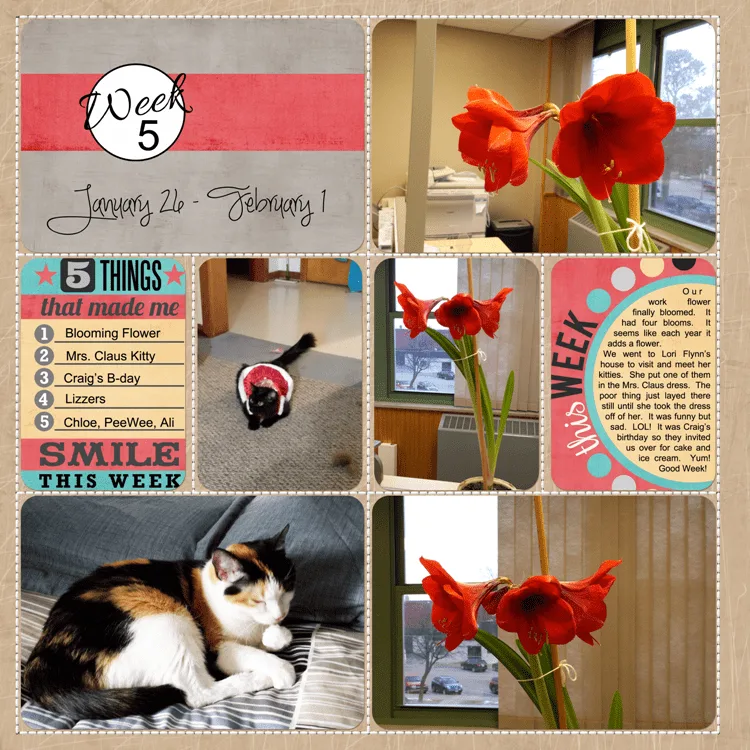 and the right side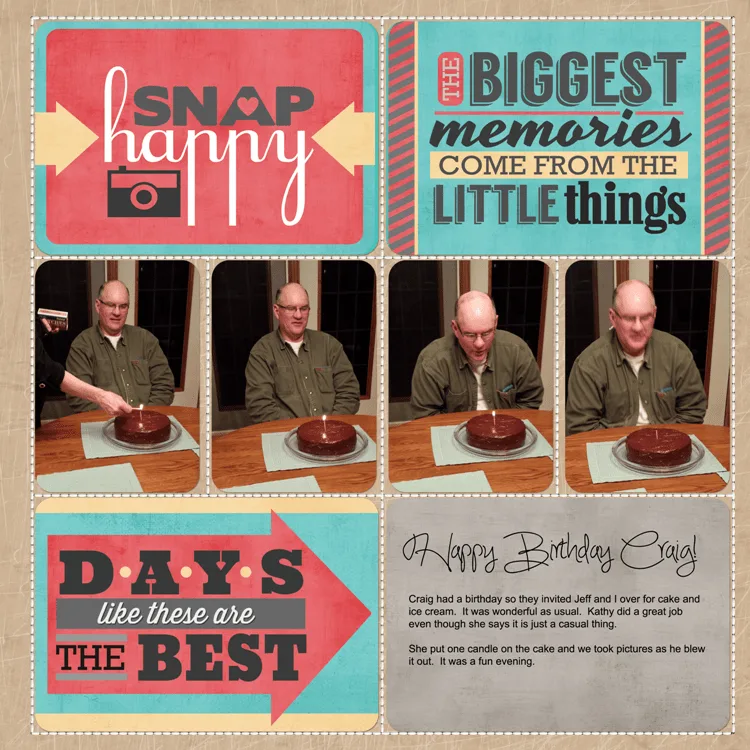 This is the two pages side by side.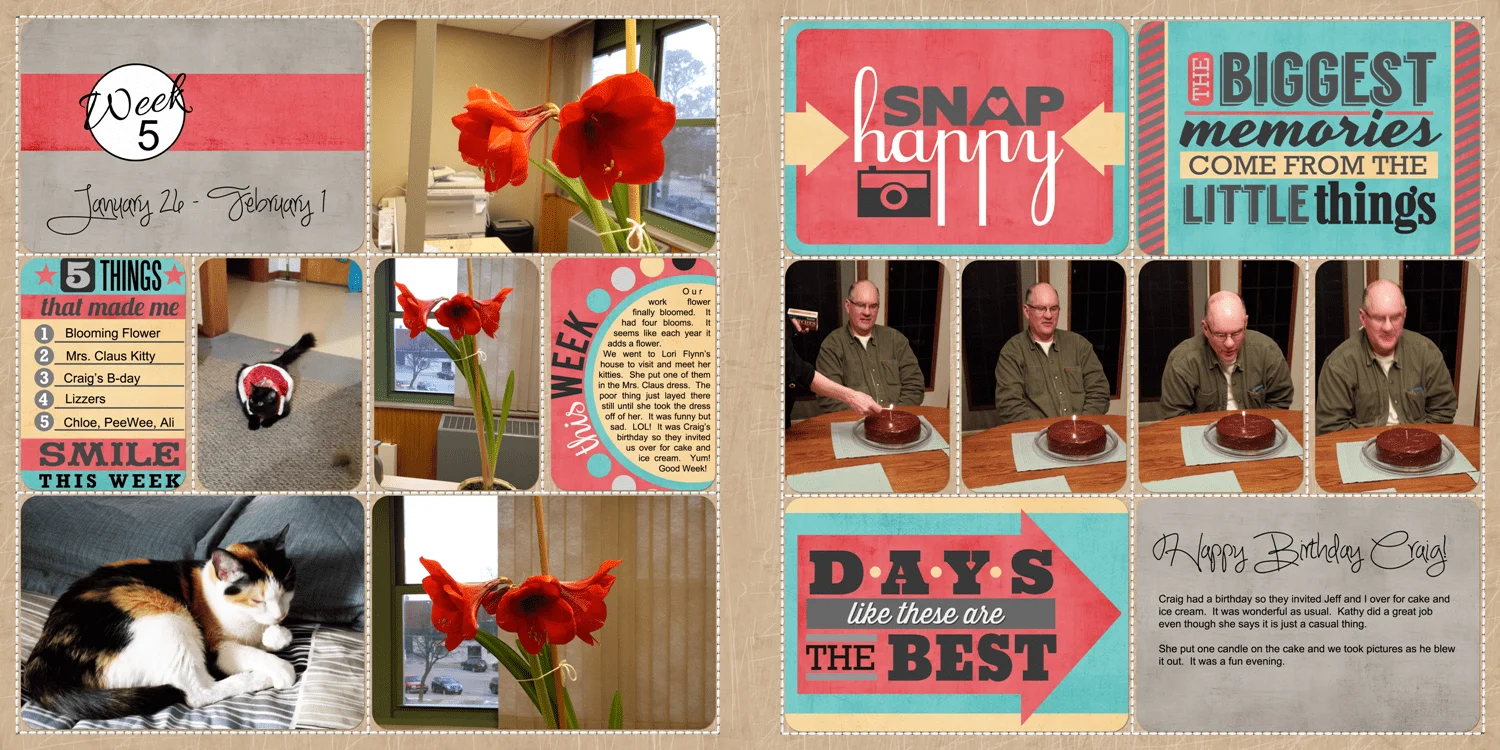 So, what do you think? I really like them. The set that I used is from Sweet Shoppe Designs and the designer is Cindy Schneider. They are fun because they are layered and come as PSD files. Then you add your own papers, colors, etc to totally customize them to your page. They take a little bit longer but are really great to use. With my time constraints right now I don't use them as often as I would like plus I only have two sets. She has sooo many to choose from. I really need to take another look and choose a few more sets to use.
These are my pages and it is a nice feeling to get some more done. I do post my pages about every two weeks. If you like them I hope you would follow my Project Life Pinterest Board and follow me on Facebook.
Thanks so much for stopping by!
I am sharing this post at: