It is starting to feel a little bit like fall here in Northwest Iowa. I love the fall but I really hate to see the summer fly by so fast. I am getting into the spirit of fall this year by collaborating with other bloggers and creating a series of fall cocktails. This week I have made an easy RumChata Vanilla Chai Tea. It was pretty yummy!
I called in some help for these posts! Peggy will be helping me create these awesome cocktail recipes for the next 5 weeks. I hope you enjoy what we come up with. If not…at least we are having fun. Haha! If you love camping she has a great blog all about their camping adventures in their cute T@B teardrop camper. You can check it out at tabcamp.blogspot.com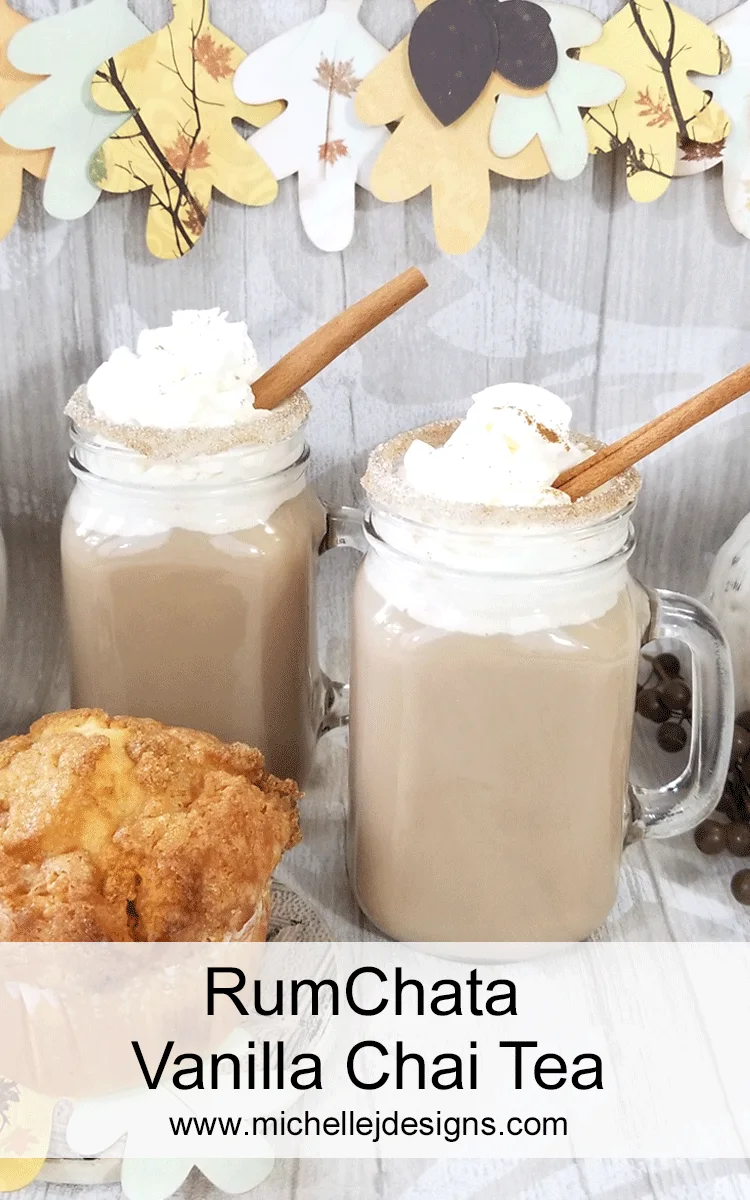 Easy RumChata Vanilla Chai Tea
I have included some affiliate links for your convenience. You can read my full disclosure here!
[amd-zlrecipe-recipe:1]
Step 1:
Brew the tea. Boil the water and add 2 tea bags. Let steep. We liked the drink better with strong tea. It tastes a little watery if the tea isn't strong enough. I don't drink much tea so I don't have a kettle. We used a regular pot to boil and brew.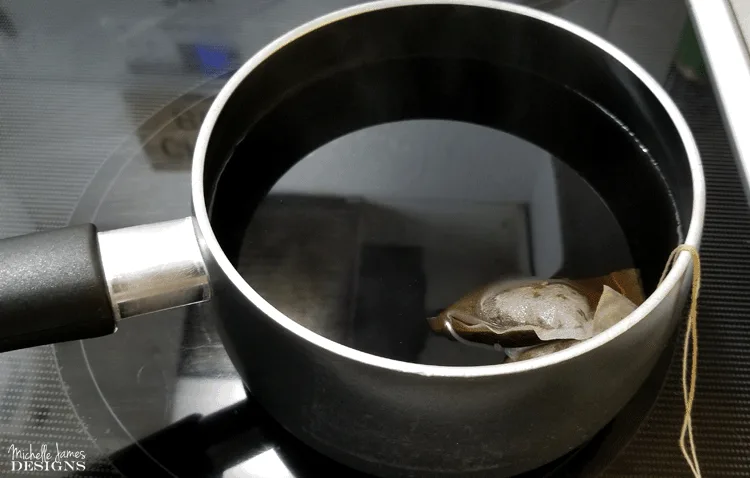 Step 2:
A drink is always better with a bit of "rimming". This one calls for a cinnamon/sugar combo rim. This is more sugar than cinnamon. We liked the ratio of 2 tablespoons sugar to 1/4 tsp of cinnamon but the best way is to taste. Some people may love more cinnamon than others. Mix the cinnamon and sugar and place in a shallow dish.
Pour a small amount of RumChata in a separate shallow bowl.
Dip the top of your cup into the RumChata.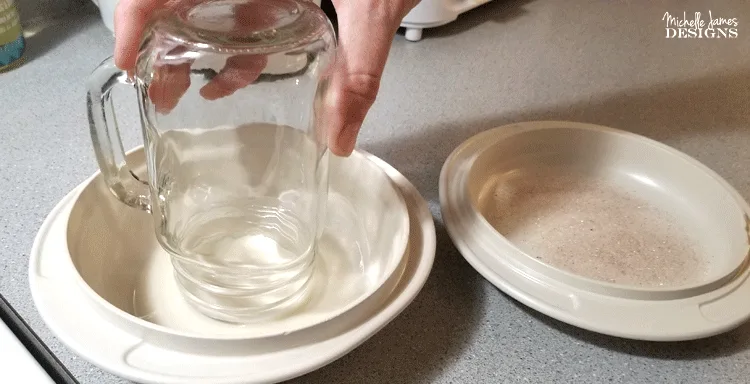 Then into the cinnamon/sugar mixture.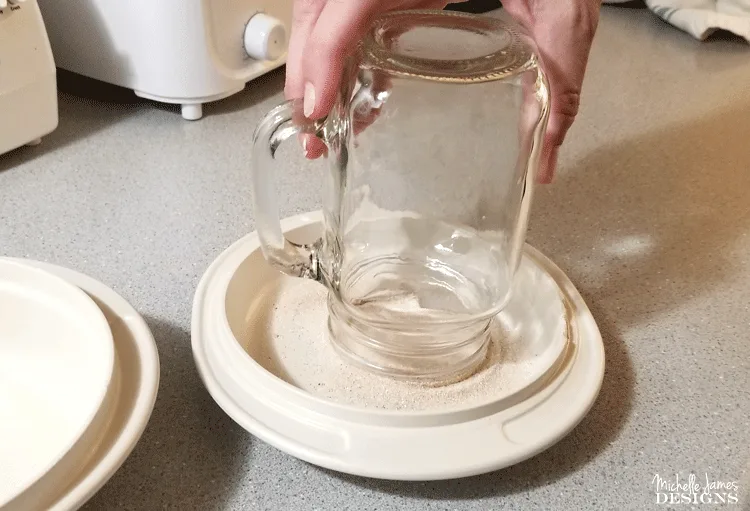 We rolled it around a bit to make sure the rim was completely covered.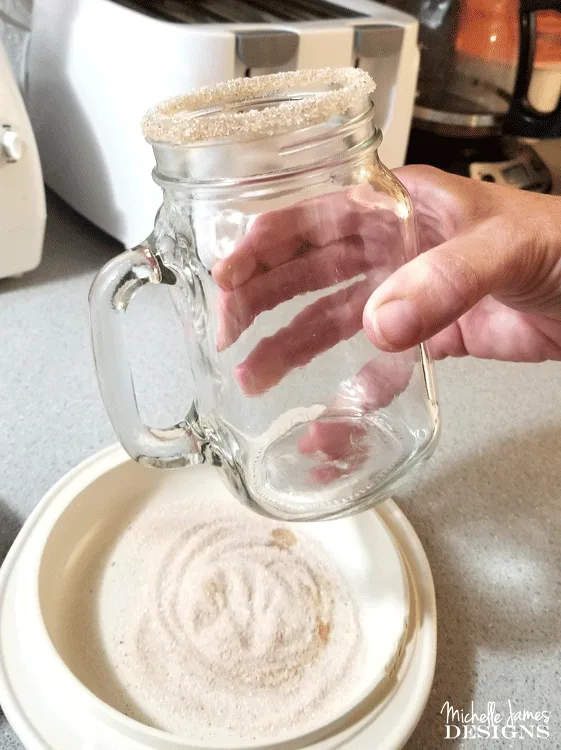 Step 3:
Carefully pour the tea into the cup. We transferred it from the pot to a pyrex measuring cup with a pour spout. This way the cinnamon/sugar mixture will remain untouched.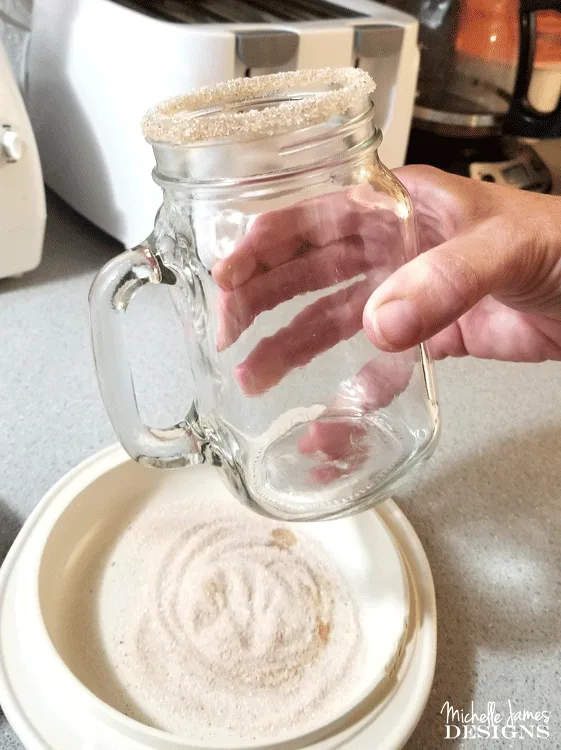 Step 4:
Add the RumChata to the tea. It is fun to watch it swirl into the cup.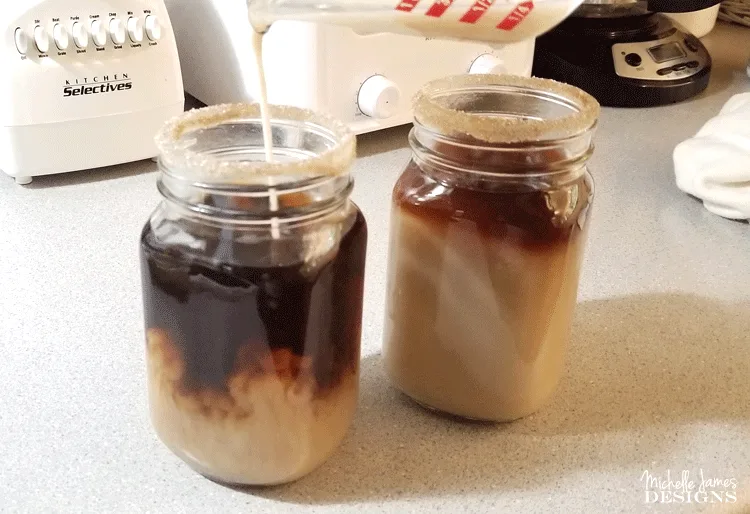 Stir it up!
Step 5:
Add the whipped cream and sprinkle with a little cinnamon, then add in the cinnamon stick (it's just for show)!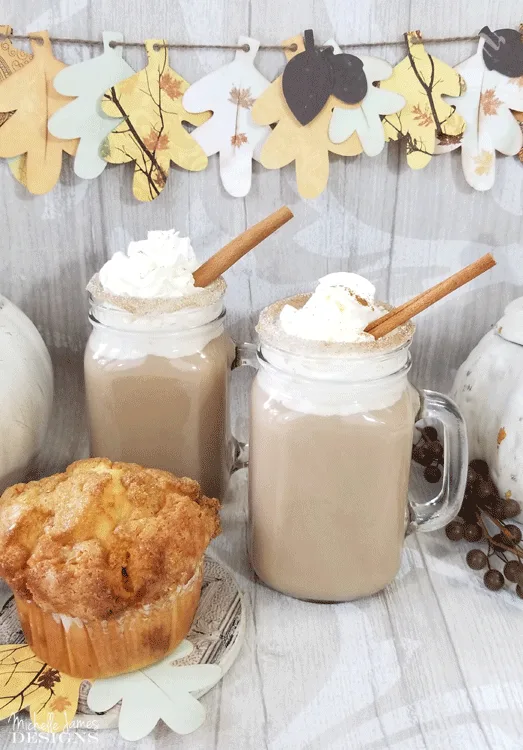 Isn't it pretty? And it tasted good too! Yes, we did sample the recipe. Haha!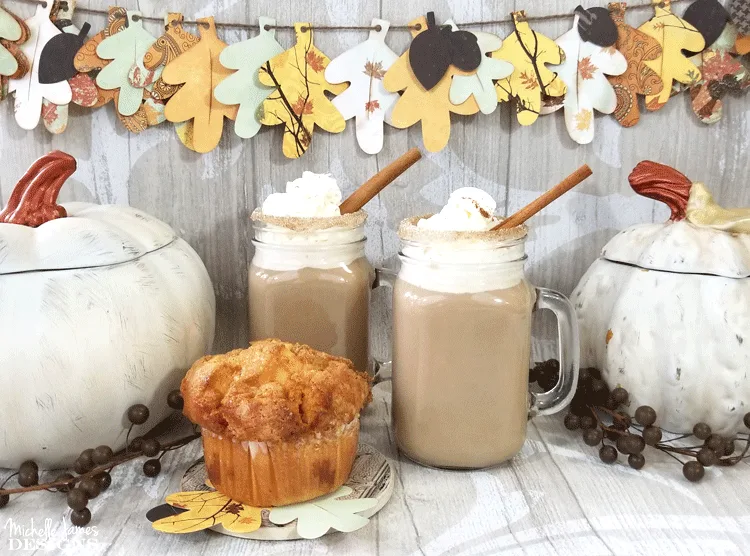 I hope you enjoyed this easy RumChata Vanilla Chai Tea fall cocktail. Don't forget we will be back next week for another great fall cocktail recipe!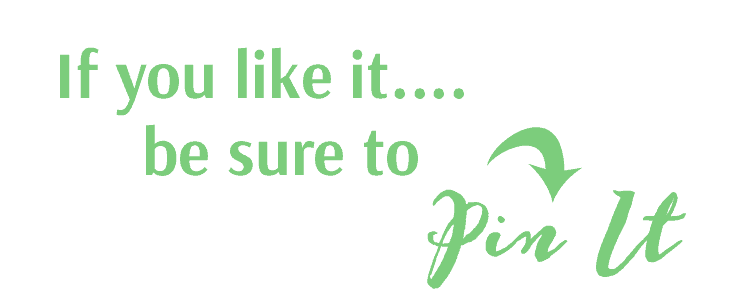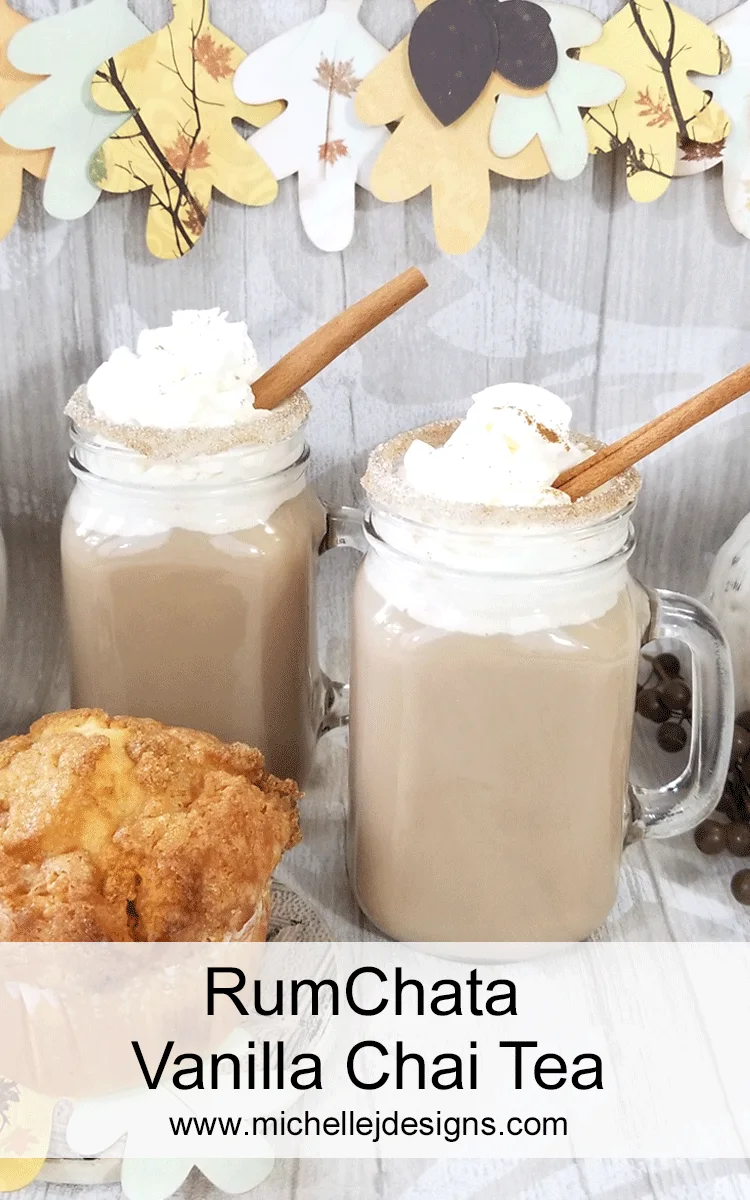 Happy fall!
Michelle
Be sure to check out all of the fall cocktails from this week. I am sure you will find something you like. Also, we will be back in a week with more so be sure to check back then.

Apple Cinnamon Infused Whiskey from Weekend Craft • Autumn Apple Sangria from The Lucky Pear • Cranberry Apple Rose Sangria from Happy Go Lucky • Pomegranate and Blueberry Wine Spritzer from Upright and Caffeinated • Apple Cinnamon Martini from Create & Babble • Sparkling Apple Pie Cocktail from Our Crafty Mom • Irish Coffee With A Butterscotch Twist from Daily DIY Life • Rum Chata Vanilla Chai Tea from Michelle James Designs • Mulled Wine from Creative Ramblings
Here are some other things you may enjoy!