Hi! I am excited about this post. I have joined up with some other crafty bloggers and we have challenged each other to create a fall mason jar project. You all know I love to work with mason jars. Today I am showing you how to create a fall mason jar hanging bird feeder!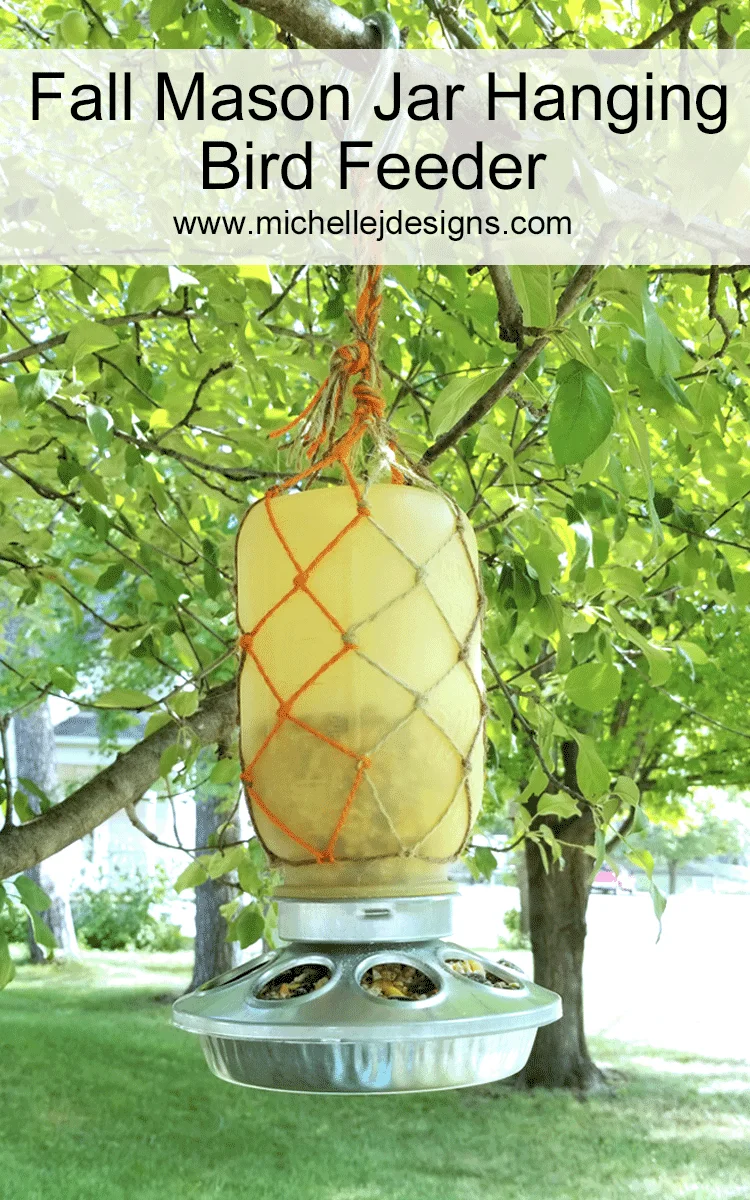 Related Content:
If you like mason jar projects check out this page with 10 amazing mason jar projects!
Fall Mason Jar Hanging Bird Feeder
This post contains affiliate links for your convenience. You can read my full disclosure here.
Materials Needed:
Mason Jar
Sea Glass Spray Paint
Twine – 3 different fall colors
Scissors
Let's get started with this hanging bird feeder project!
Step 1:
Clean the mason jar and spray it with the Sea Glass spray paint! I gave it two coats with it upside down and then one more coat after I turn it right side up. I love this sea grass spray paint. It went on nicely and I got great results.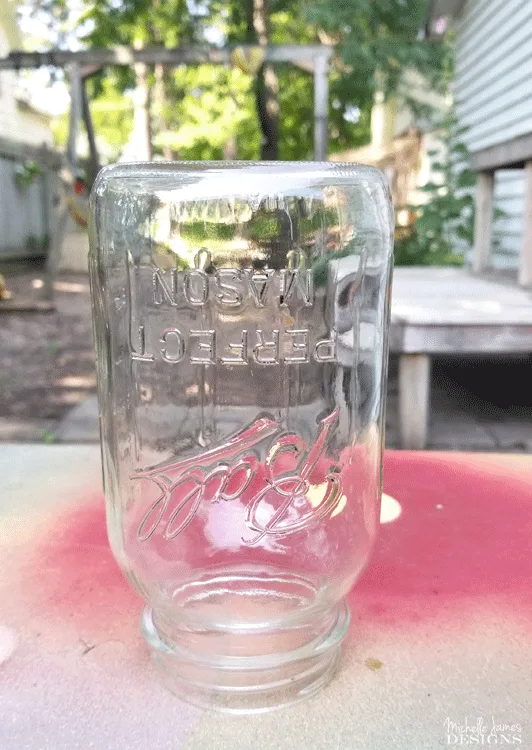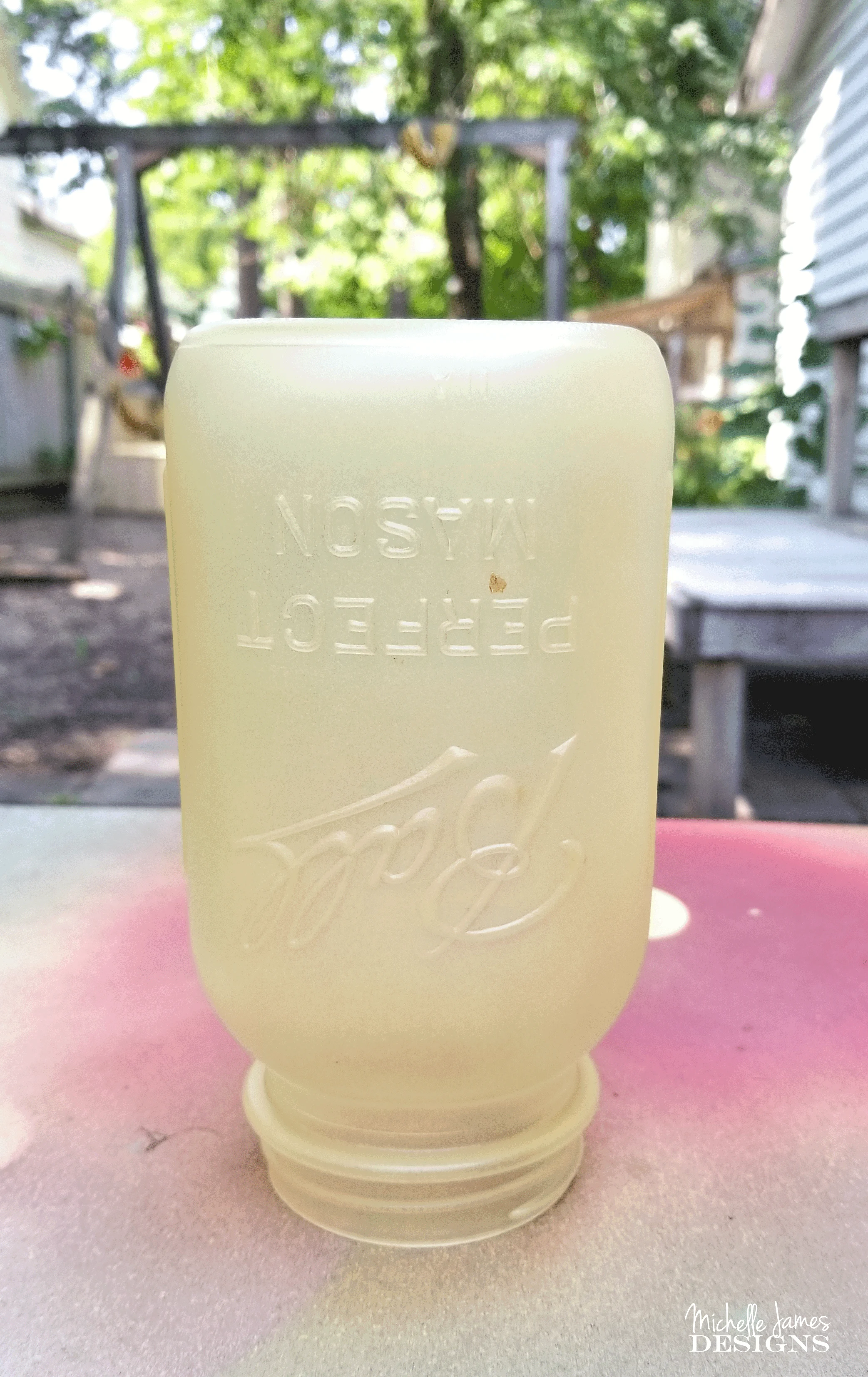 Step 2:
This is where we add the twine by creating a fish net look. For this step I have created a short video that you can see at the top of this post. This process just involves a series of knots. It wasn't hard and did not take very long at all.
Step 3:
Add the chicken feeder and the bird food and hang up for the birds to enjoy! The mason jar just screws into the chicken feeder. I could not believe how easy it was the first time I saw one of these. It is so perfect.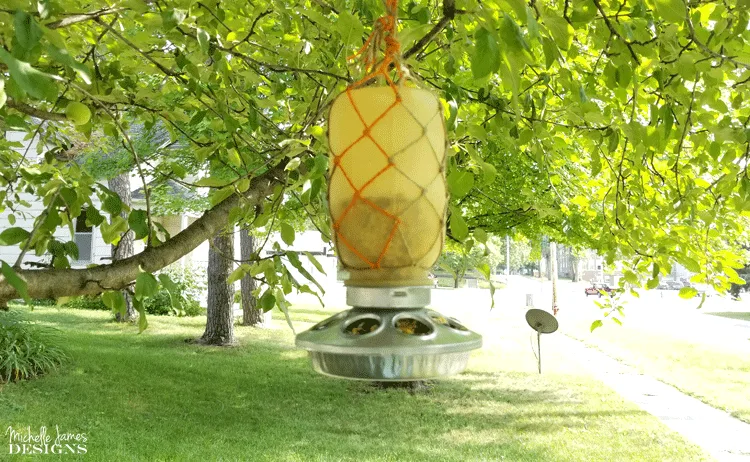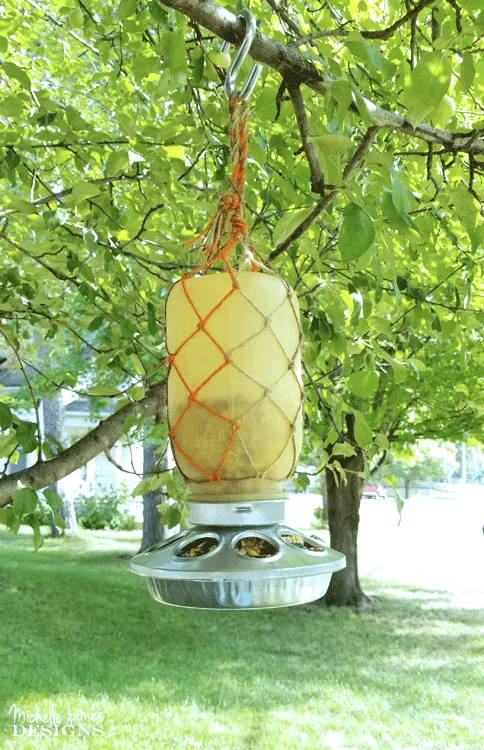 I won't be able to keep this at my house due to the number of kitties. I would feel like I was setting a trap for the poor birds. But, it will be great to give to someone who doesn't have outdoor cats or no cats at all. I think the birds will love it. What do you think?
If you would like to see more of my fun projects and designs you can click on any of the following links!
Thanks so much for stopping by!
Michelle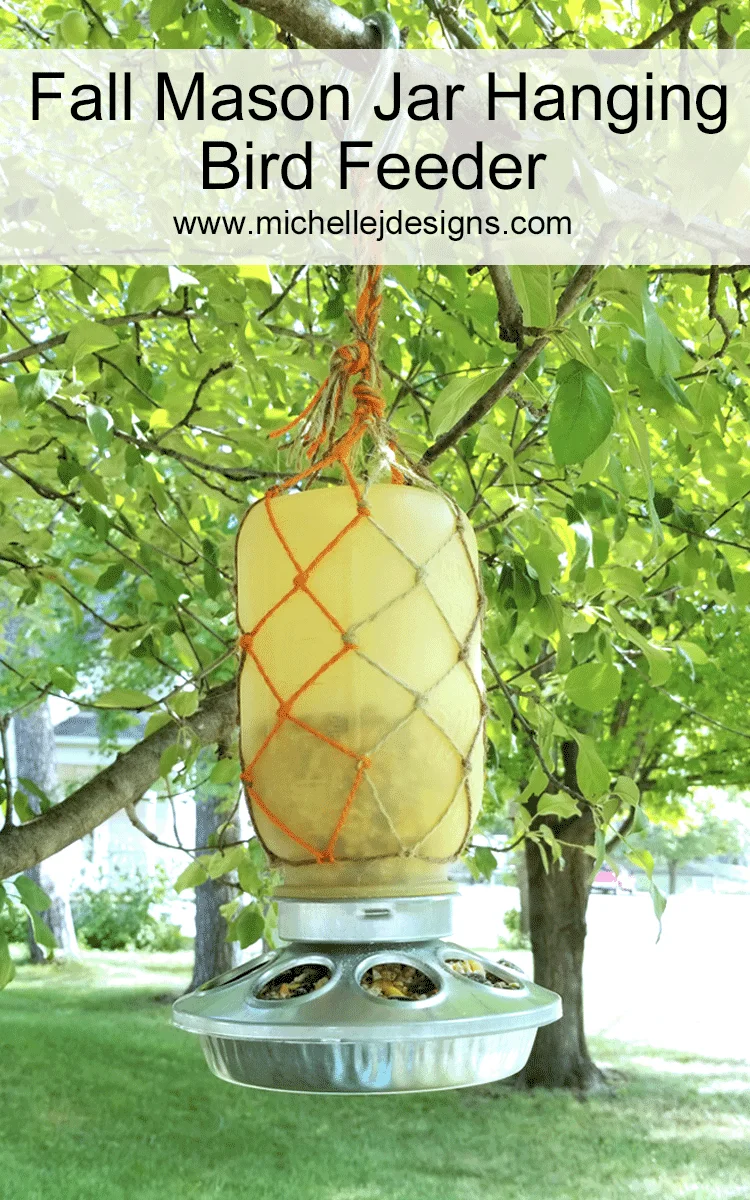 Be sure to check out all of the other fall mason jar crafts!

Orange Buffalo Check Painted Mason Jar from Weekend Craft • Fall Mason Jar Craft from Red Cottage Chronicles • Apple Sugar Scrub from Happy Go Lucky • How to Make a Wooden Mason Jar from Create & Babble • Painted Plaid Mason Jar For Fall from Daily DIY Life • Easy To Make Mr & Mrs Scarecrow Mason Jar from Our Crafty Mom • Fall Leaf Mason Jar from Creative Ramblings • Fall Mason Jar Hanging Bird Feeder from Michelle James Designs