`Hi! Today I am here to show you my new seasonal art frame. I love this guy and I am not really sure why. It has grown on me.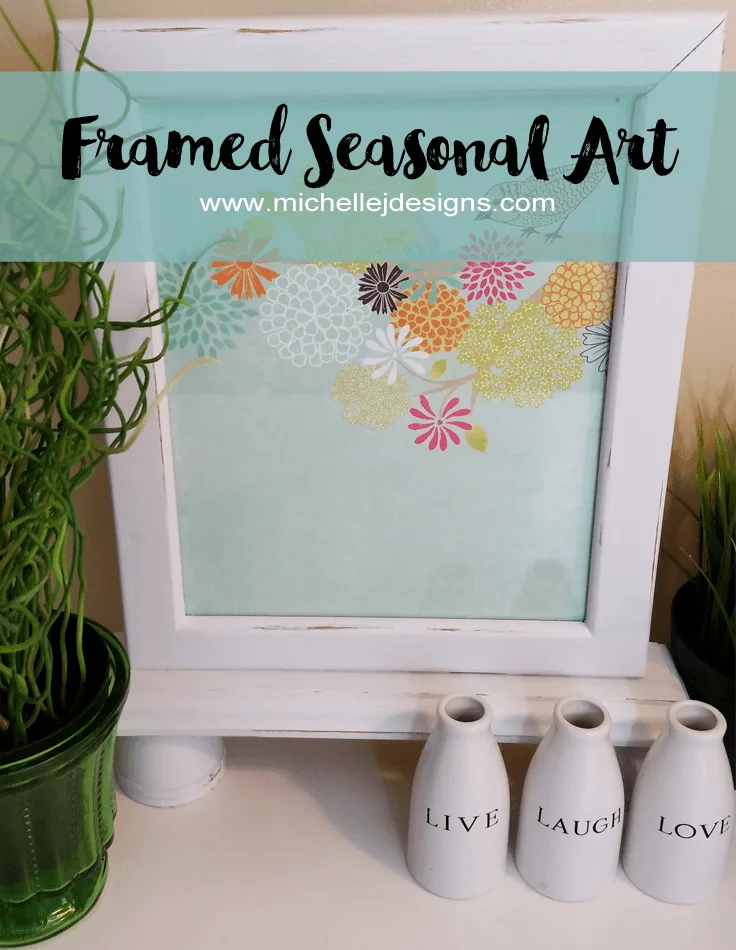 Seasonal Art Frame
Every other week I write a guest post for Life With Lorelai. This week I shared a tutorial on this seasonal art frame. I really am starting to like the way it turned out.
Last week I shared a post with my newly updated wire basket and behind it was this piece of "art".
I love art but it can be really expensive plus i enjoy creating something myself. Plus art doesn't always have to be a painting of course. This is good thing because I am terrible at it. Really terrible.
This frame allows me to create seasonal art or any kind of art. If I like the piece of paper, it can go into the frame. I really like the versatility of it.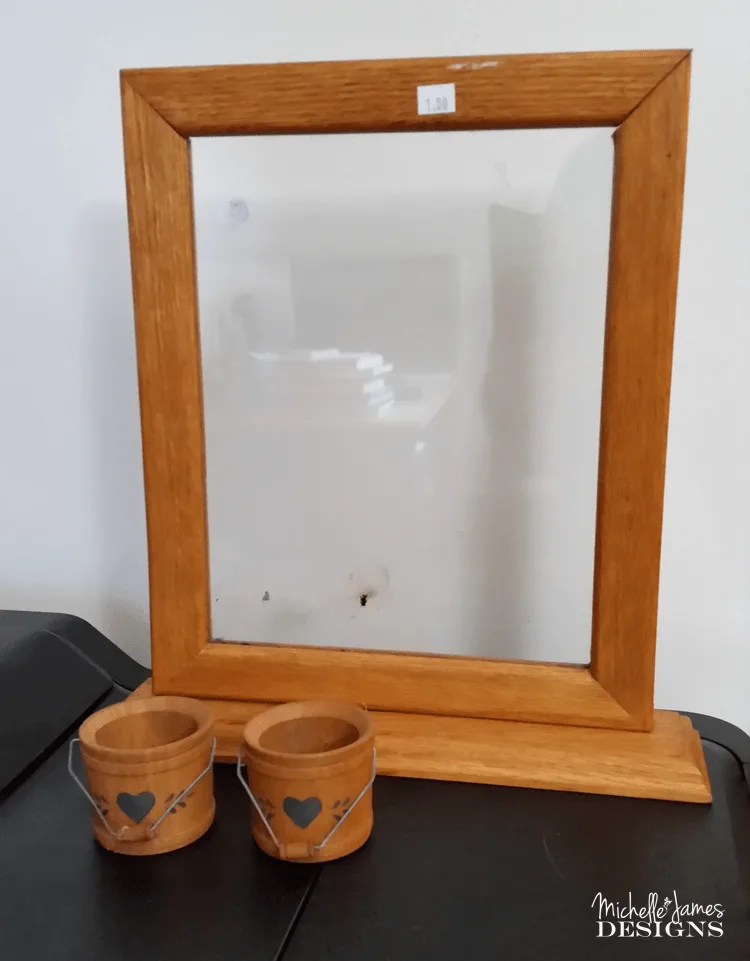 This is how these guys started out.
I would love for you to head over the Lorelai's blog and see how it all came together.
The paper that is in this frame now if from Moxxie's Spring Collection from 2015. It is gorgeous. I was just checking Scrapbook.com and it looks like they are out of the sheet I used but this one (affiliate link) is super cute too. You can check your local scrapbook store as well.
Any paper that you like cut to fit (mine is 8×10) would work. That is the beauty of this frame, you can change it whenever you want.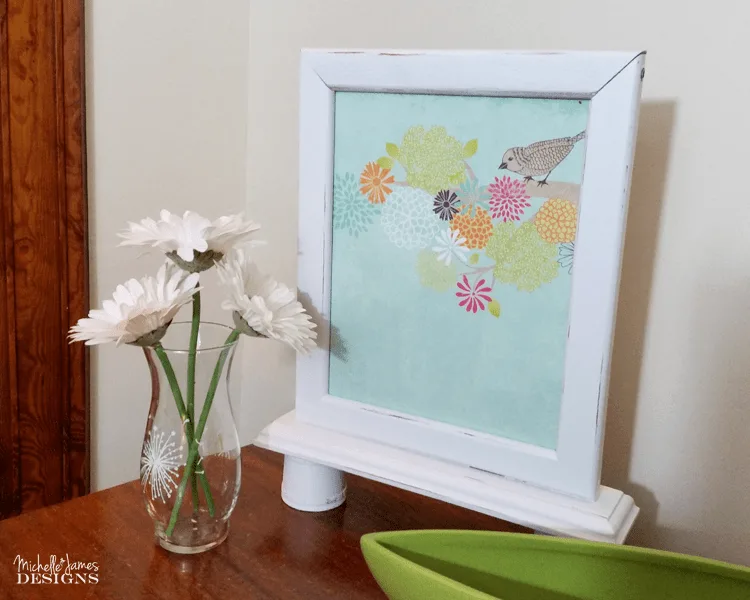 I hope you will stop by again tomorrow so I can show you another piece of art I created. I just love it and I know you will too.
Don't forget to head over to Life With Lorelai. Leave me a comment so I can say "hey" back.
If you like DIY/recylced/up-cycled projects be sure to check out my gallery of projects!
Thanks for stopping by!
Michelle