Hi! Last summer I went to this amazing garage sale and ended up loading up my car with all sorts of goodies. One of my purchases was a wire basket. I knew it could be great so at the 1/2 price (last day of the sale) I ended up paying a whole .05 for it. Nice right?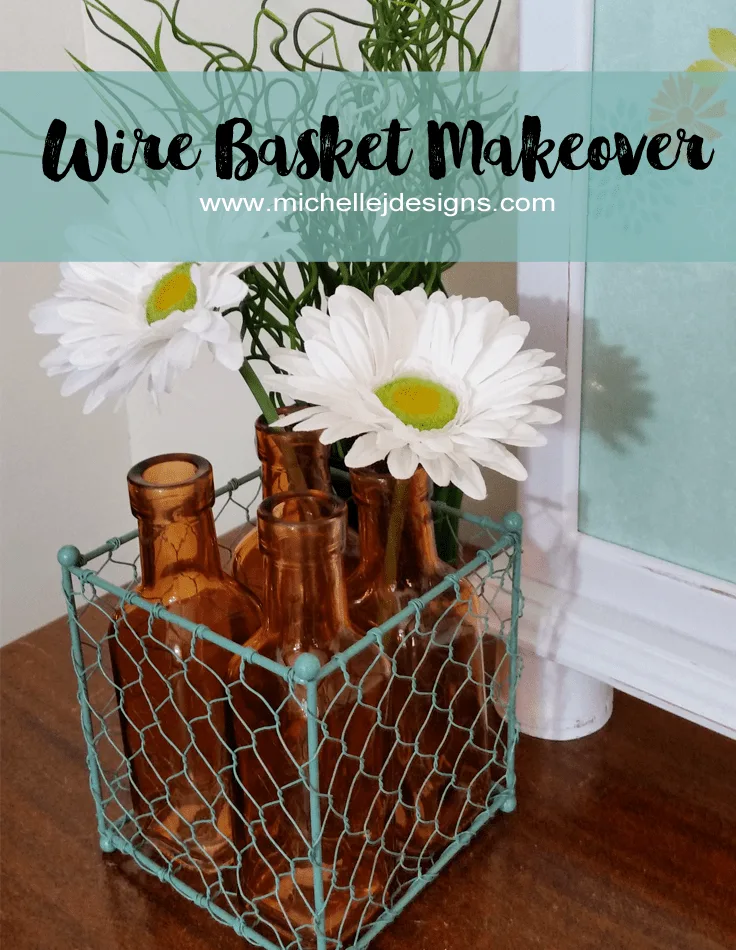 Wire Basket Makeover
So are you ready to see what this guy looked like before it got some new paint?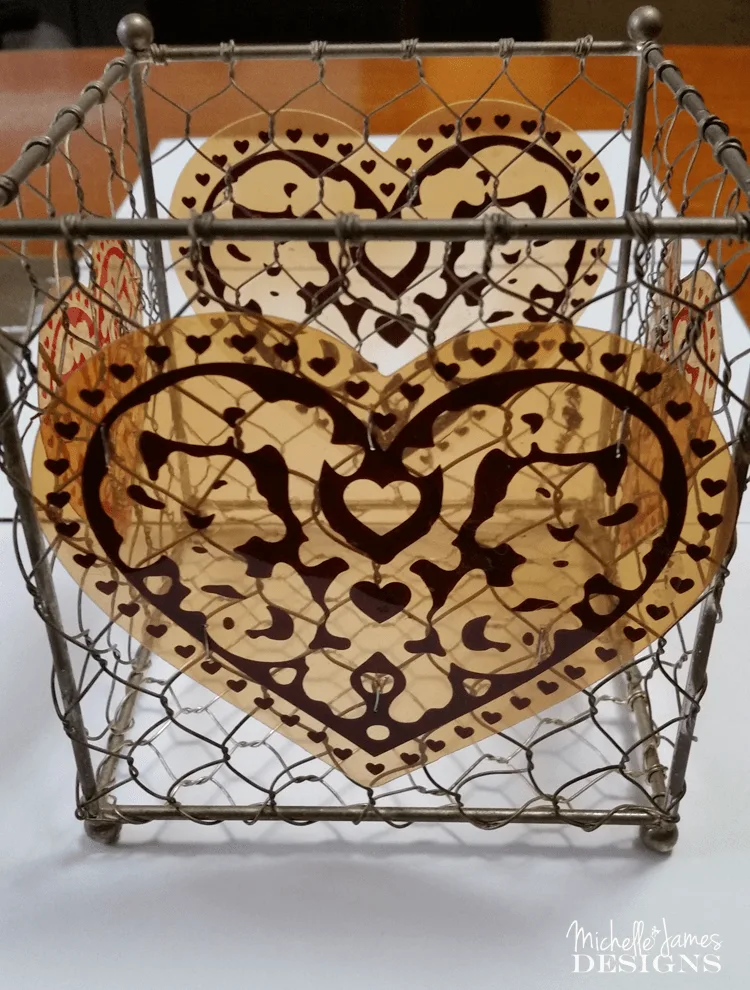 I am not really sure why those hearts were there but they were sun damaged or something. They were a really weird color and just made the entire thing look terrible. Of course they came off immediately.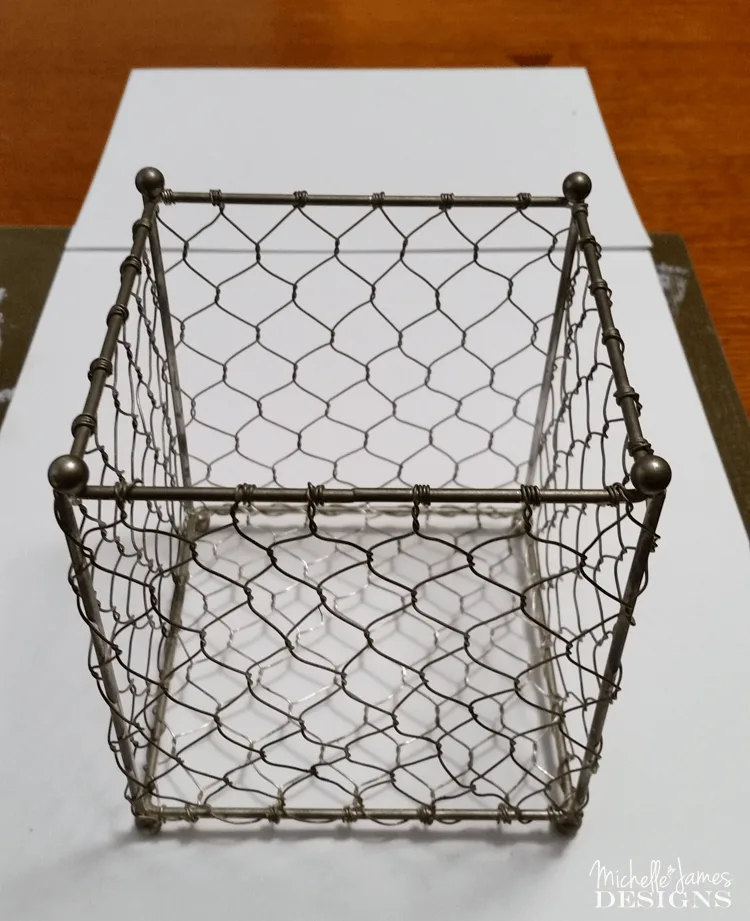 Then I had this. Which wasn't bad at all. But the picture doesn't really show how weird the metal was. It was lighter silver than what is showing. I thought about painting it black or the Oil Rubbed Bronze that I love. But I decided to get some color involved.
That is where I cam up with this! I think it is really pretty.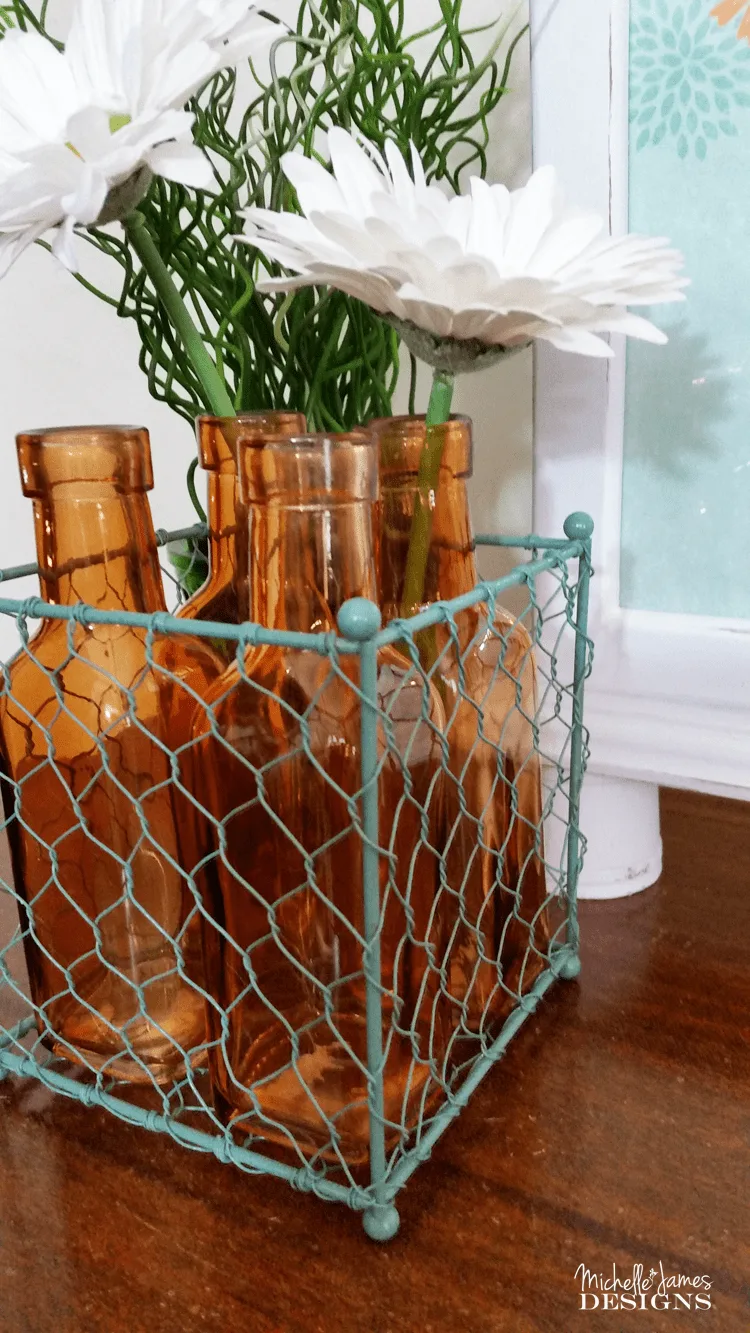 I wanted some clear milk bottles to go in it. I tried the Starbucks iced coffee bottles but they were too big. I looked around at Dollar General and found these bottles. They came with pour spouts like for olive oil and such but I removed those so I could use them as vases.
They were a funny orange-ish color but I kind of liked them with the teal-ish color (these are technical terms) of the basket so I left them alone. The sign and the sticker on the bottles said $1 each but when I got to the register turns out they were on clearance so they were only .30 each. Bargain!!!!
They fit perfectly and I am so glad I found them.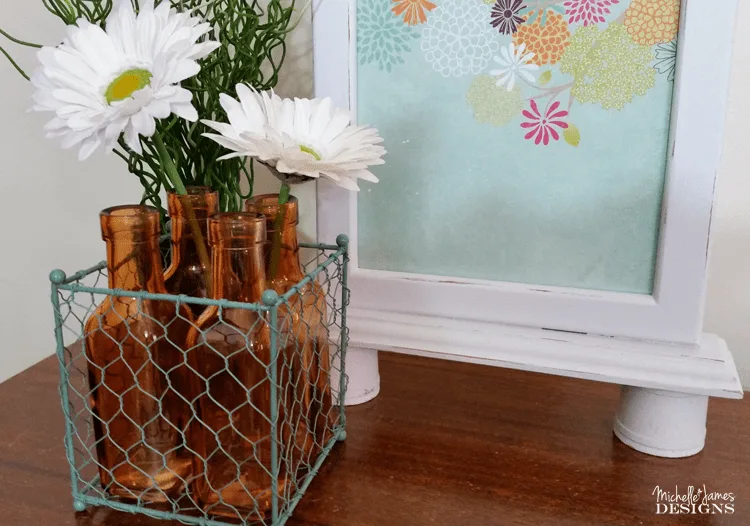 I am really ready for spring and this display is bright and cheery.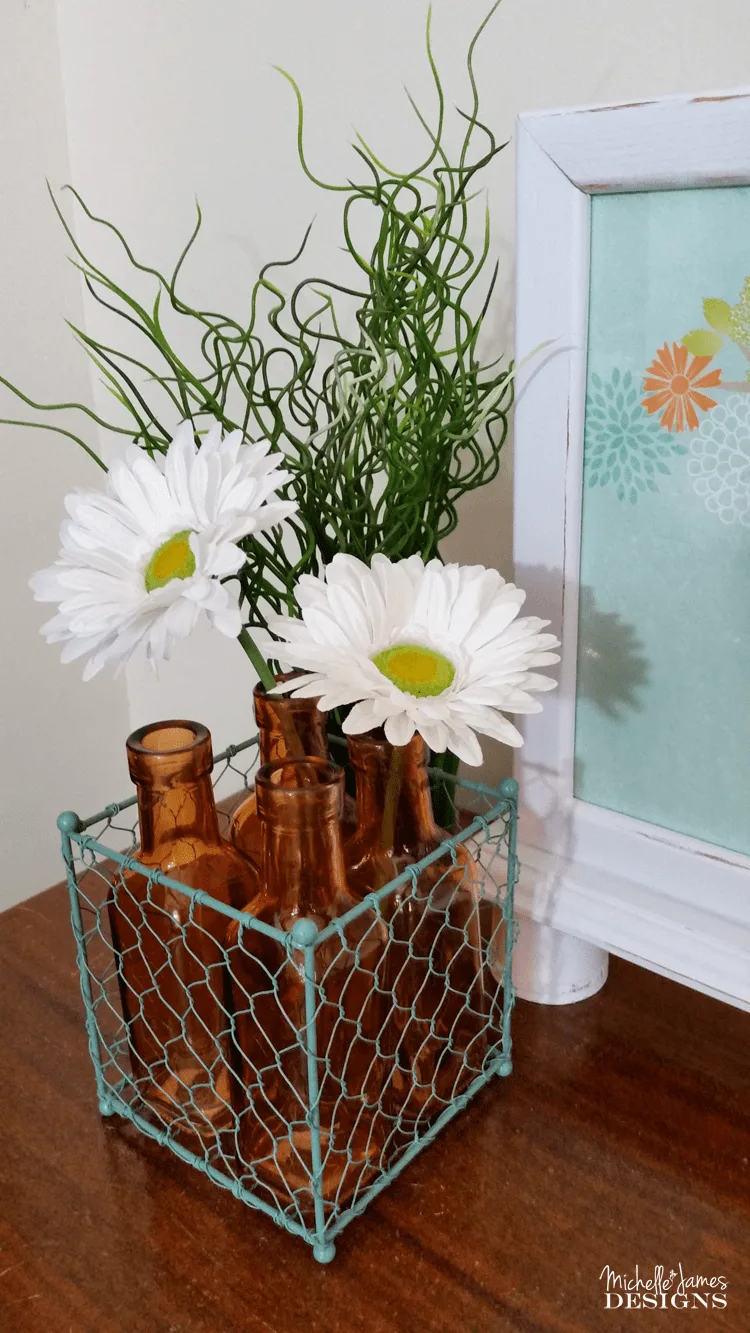 What do you think? So easy and it only cost $1.32 with the tax. I love it!
Thanks so much for stopping by! I hope you will share this post and take a look around at some of my other posts while you are here. In fact…take a look at some of my Project Galleries. I am sure you will find something you love!
If you are feeling especially friendly you can even follow me on Facebook!
Michelle
I am sharing this post at: