This post contains affiliate links for your convenience. If you click on a link and make a purchase I will receive a small commission at no extra cost to you. You can see my full disclosure here.
I am really excited about our Silhouette Cameo. I am here today to show you how we have used our machine since we got in in December of last year (2015). It really has been nice. Not only have I used it for DIY projects but my husband is using it as well. He builds models and uses the Silhouette to create very detailed parts. We just can't sing its praises enough!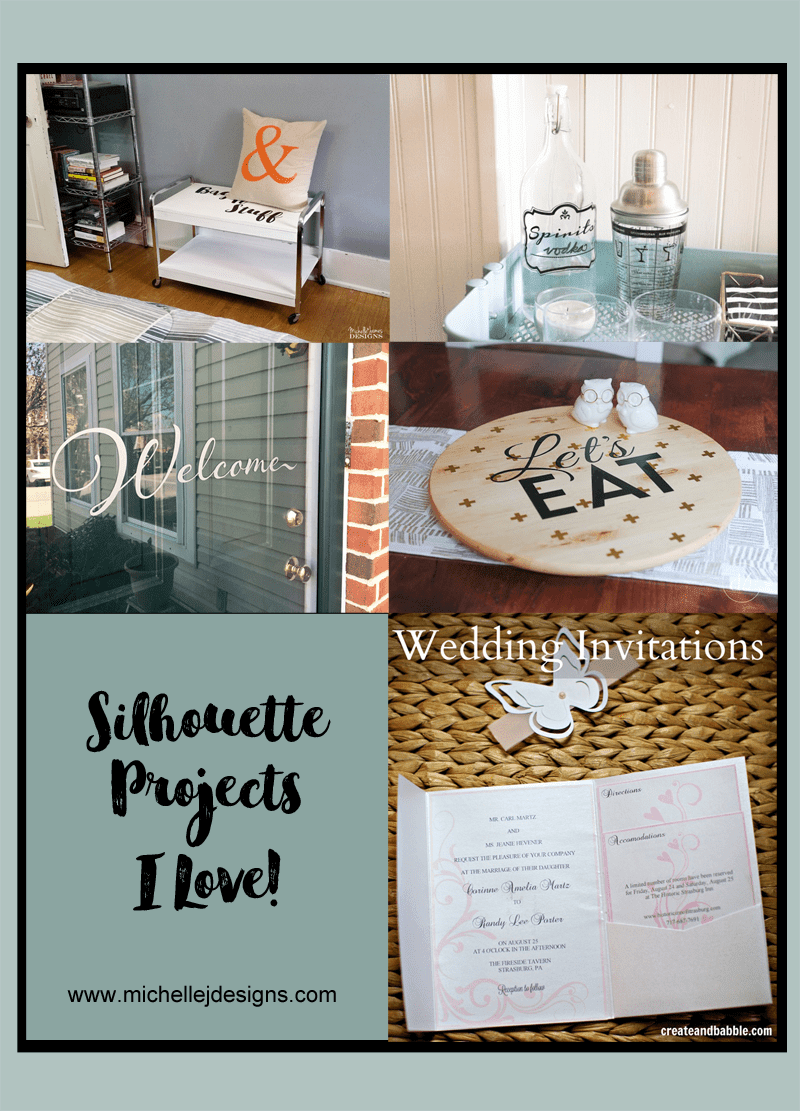 Silhouette Projects I love
We purchased our Silhouette Cameo in December of 2015. It was on special at Amazon. I thought we had just made a huge financial mistake spending $220 on a cutting machine. I already have the Cricut. Even though I had wanted the Silhouette for a LONG time I still wasn't sure we had done the right thing.
Boy am I glad we have it now. The things I used to have to trace and cut out like my Guest Room Welcome Pillow are now cut on the Silhouette and things go much faster.
My latest project was this luggage cart for our guest room. I used black vinyl for the cart itself and I cut the ampersand from fabric and with the help of the fabric stabilizer and the fabric blade, stitched it onto a pillow cover. (now if only the Silhouette would sew for me too)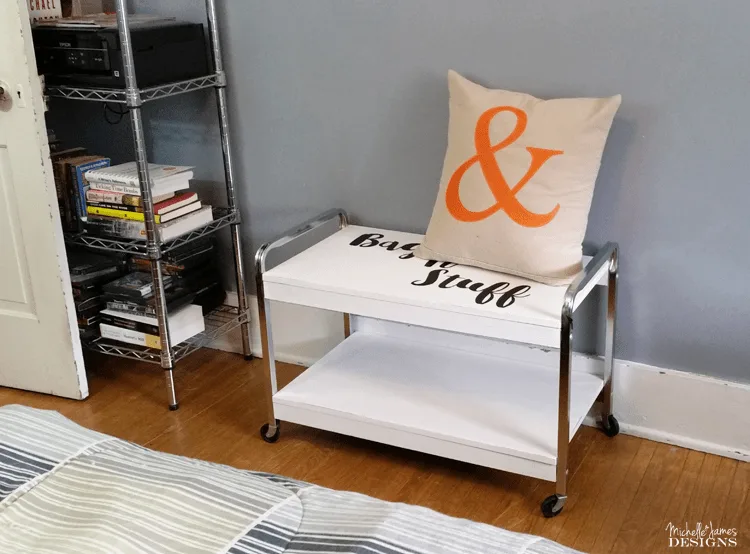 Michelle James Designs – Luggage Cart and Pillow
Some other things I have made using the Silhouette that you may like to see are the XOXO Marquee Sign, the charging station, and this awesome "Believe" canvas to hang during the holidays. But don't just take my word for it here are some other fabulous projects I found in bloggy land that have been made with the Silhouette. You can click on the photo or the link to go see the tutorials on these awesome projects.
I have wanted to do this for a long time. I love this Welcome sign from Create and Babble. It welcomes people to your home the minute they walk up to the door.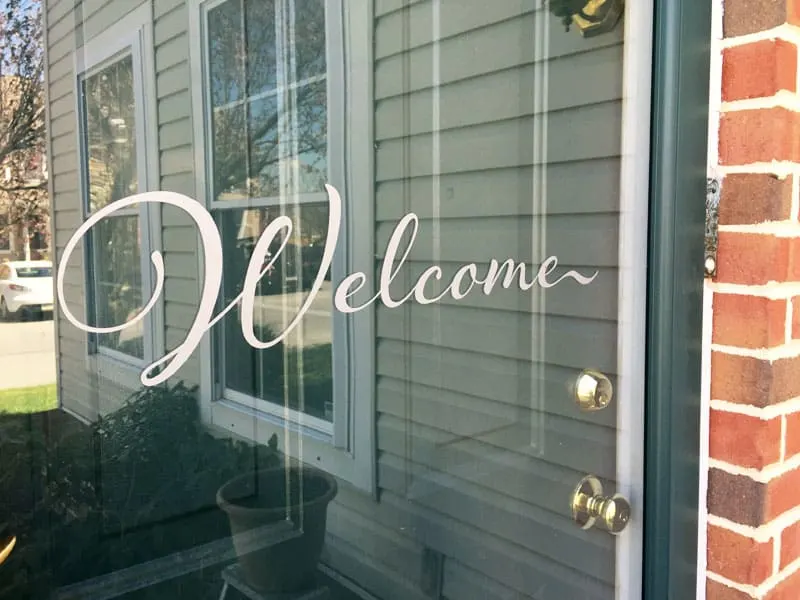 Create and Babble – Door Welcome Sign
These wedding invites also from Create and Babble are near and dear to my hear since I design wedding invitations. I love these and they are just what people love with the pockets and all of the different cards.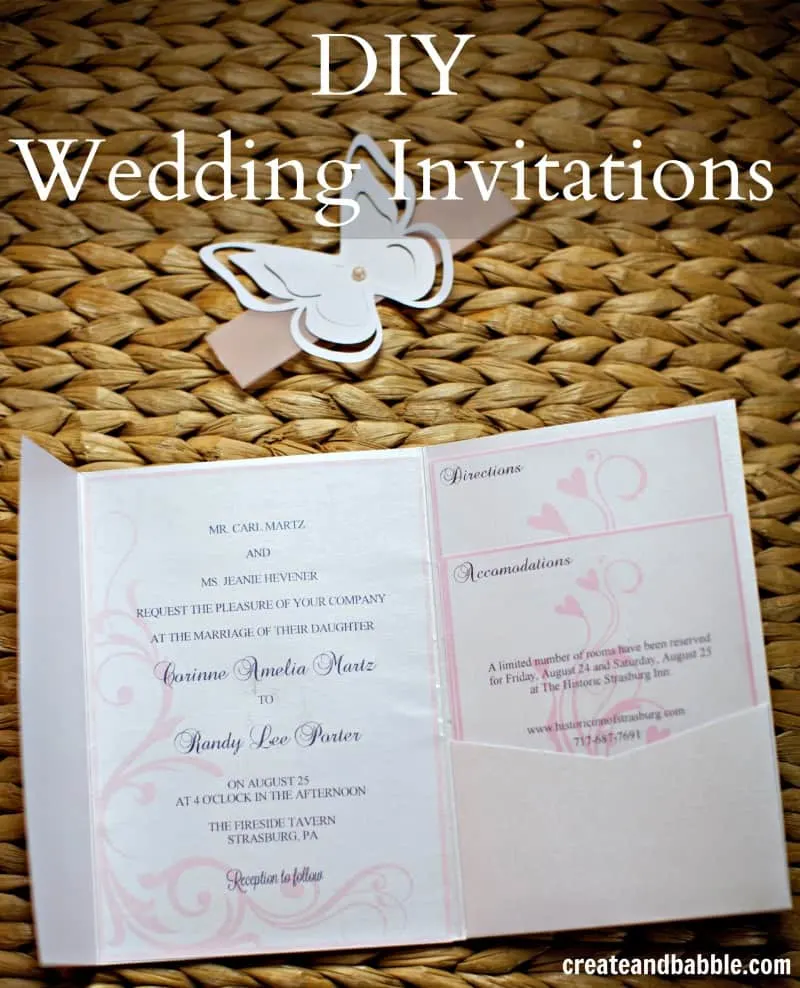 Create and Babble – Print and Cut Designs
This lazy susan from Dwell Beautiful is super creative. We have a kitchen island with an eating area at the end of one side. This would be a perfect solution for "passing" the food.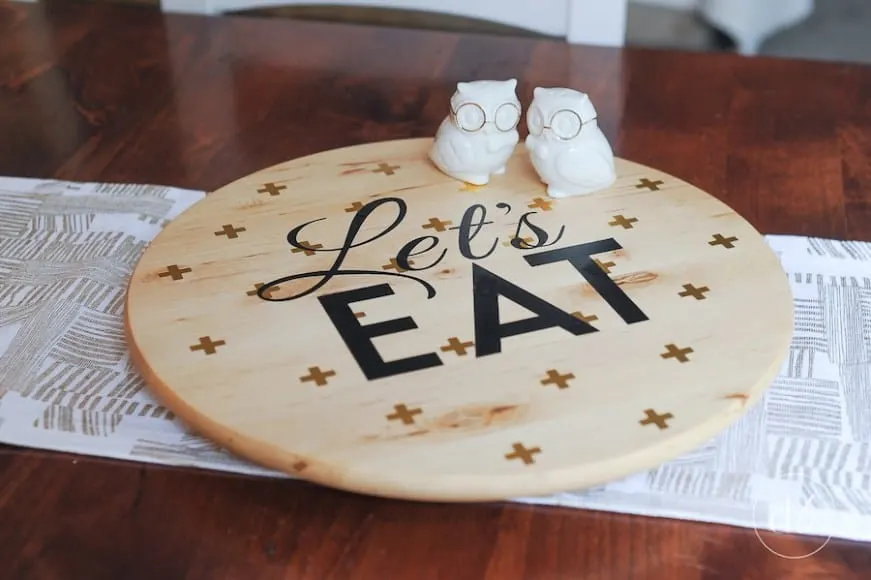 Now this one also from Dwell Beautiful is so cool. These spirits labels are so great. I just love how this entire bar cart looks.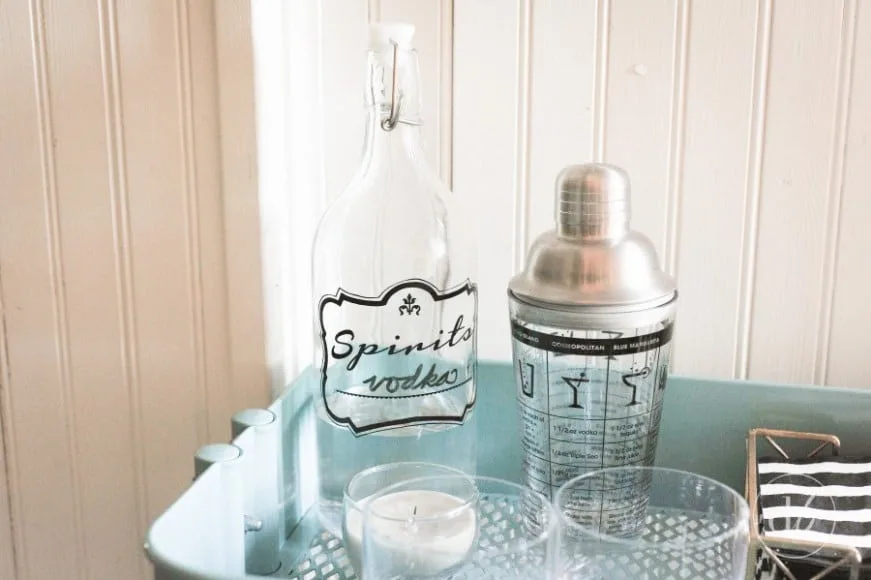 Dwell Beautiful – Spirits Label
So there you have it. Some awesome ideas to make with your Silhouette Cameo cutting machine. I hope you liked this round up and will share with your friends.
If you like DIY projects you may want to check out my DIY Project Gallery. There are a lot of fun things to try there.
Thanks for stopping by!
Michelle