Hello friends! I am here today with a great project that I completed for the March Fab Furniture Flippin Contest. This month's theme is Mix and Match and the sponsor for this month is Fairfield World. I decided to create a guest room luggage cart!
Some or all of the hosts of The Fab Furniture Flippin Contest receive monetary and/or product compensation from the sponsoring brand, Fairfield World, in order to complete their themed projects. Fairfield World will also provide the prize package for the contest winner. You can see my full disclosure here.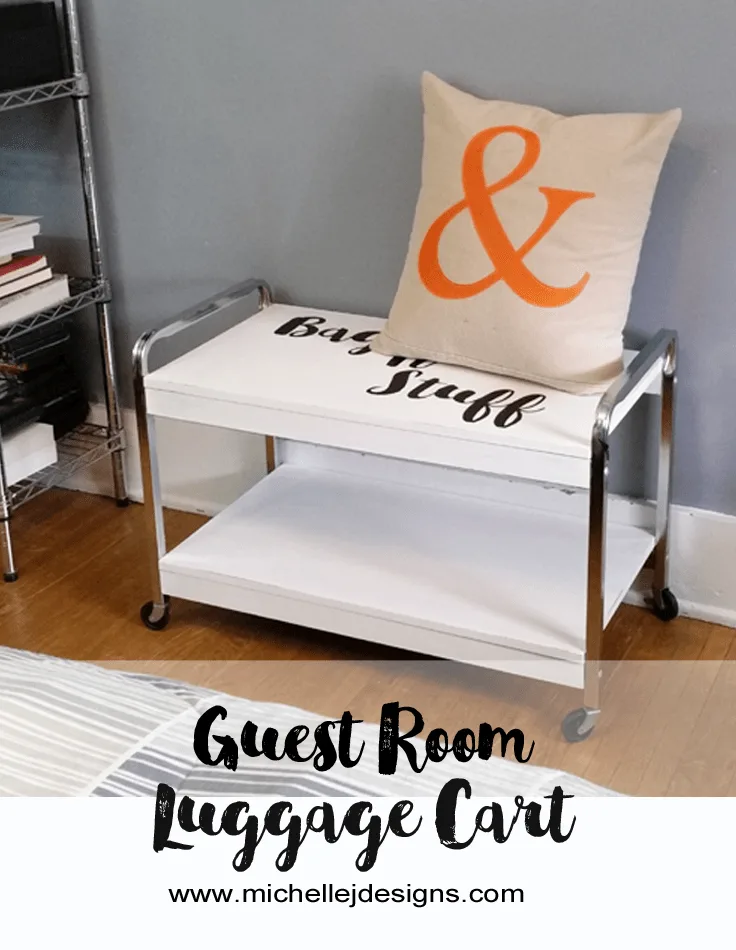 Guest Room Luggage Cart
I know when I travel I always need a place to put my suitcase or my bag and other stuff I bring like my purse, etc. I decided it would be nice to have a guest room luggage cart for my guests to enjoy as well.
As I mentioned above this post is my entry for the March Fab Furniture Flippin Contest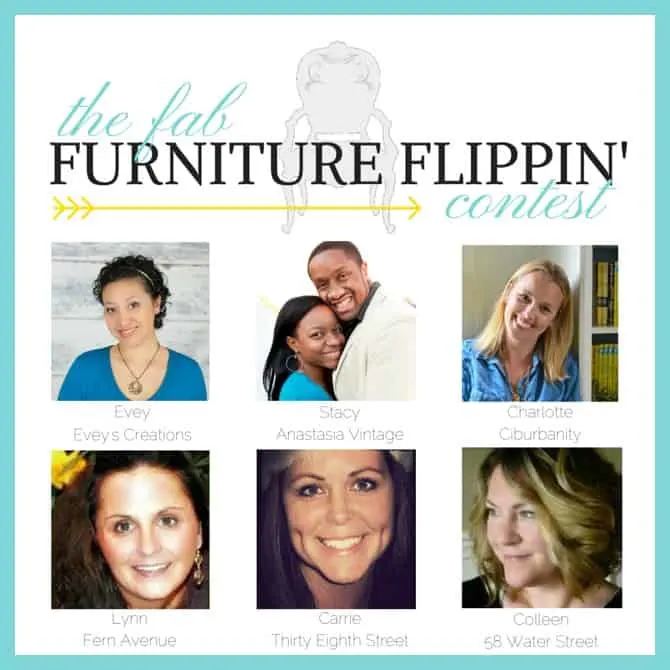 and our sponsor is Fairfield World.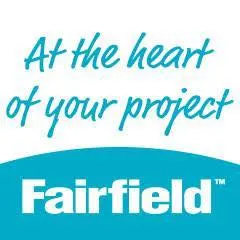 I have to say I have never used Fairfield World before so I investigated their site. (And you should too) They carry all sorts of pillow forms, batting, and foam fillers. Plus some fabrics. I love using pillows and pillow forms so I chose two 20″x 20″ pillow forms and the orange fabric. The fabric reminds me of the fabric that re-usable bags are made with. It is called Oly*Fun and they say,
"Introducing Oly*Fun – "The everything material" This is one of the easiest, most versatile materials you will ever find. You can sew it, glue it, staple it, pin it or tie it. You can write on it, paint it, embellish it, stamp it or stencil it. You can scissor, rotary, or die cut it. The only thing it won't do is fray, tear, or fade so don't bother hemming it.
It was really easy to use and I actually used it on a couple of projects.
Here is the before picture of my cart.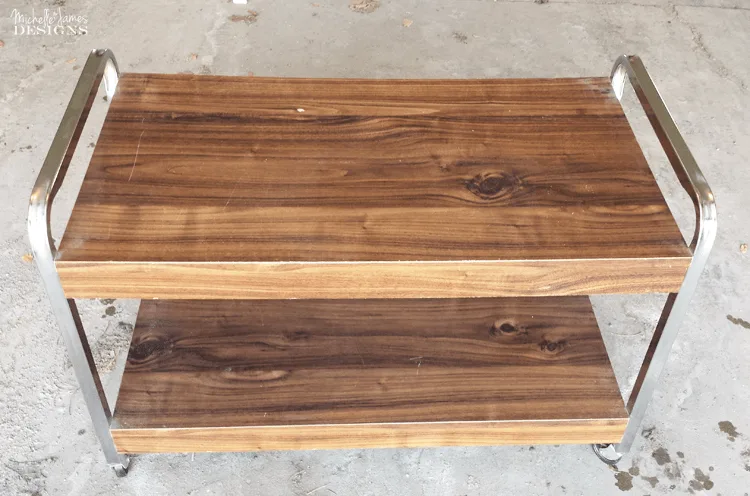 I got this at our local Horizons Thrift store for $3.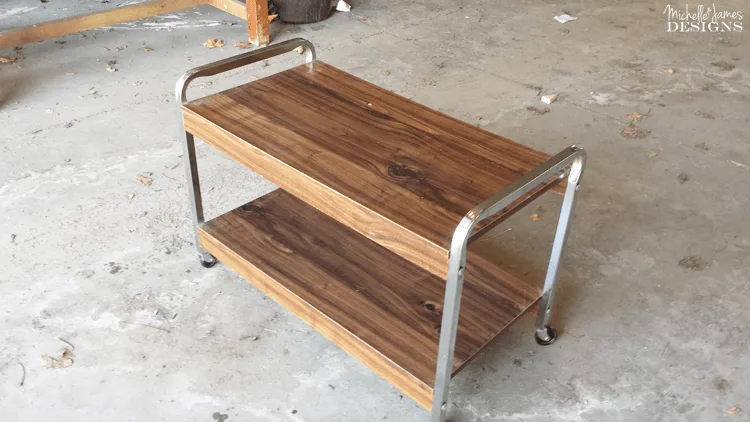 I used white chalk paint to paint just the shelves. I wanted to leave the original metal handles alone. I liked the way they looked and they were in good shape.
Then I used my Silhouette and created the words "Bags n Stuff". I wanted a large graphic on the top and I think I achieved my goal. What do you think?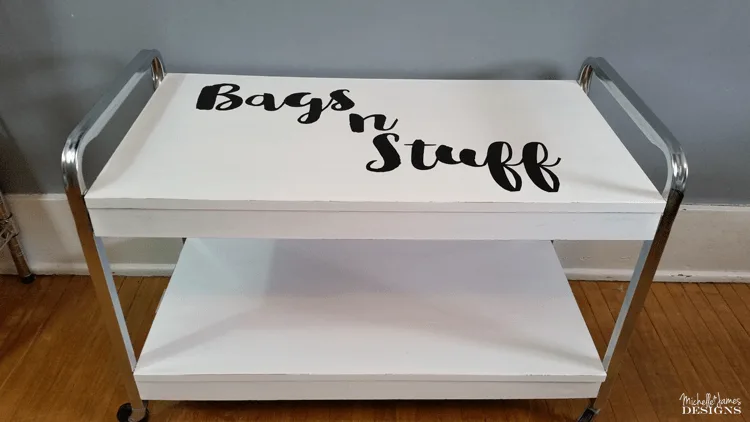 This is the same font that I have used throughout the room. You can check out my Welcome Pillow, the Warm & Cozy throw blankets and the Juice Bar Charging Station. This is also the other project that I used the Oly*Fun fabric on. It turned out really great!
The whole thing was a little boring and the theme of the contest is Mix and Match. So to Mix and Match the pillow forms and the fabric I created two pillows. One for the bed just to go in the room and one to have on the cart to jazz it up a bit until guests arrive.
I have created other pillow and fabric projects for this room so I continued with my drop cloth fabric to make the envelope cases. I added the ampersand using the orange fabric. I used my Silhouette to cut it out. Then stitched it onto the front with my sewing machine. This was before I stitched it on. I used fusible fabric stabilizer. After it was cut I was able to iron it into place so it would stay put while I stitched it.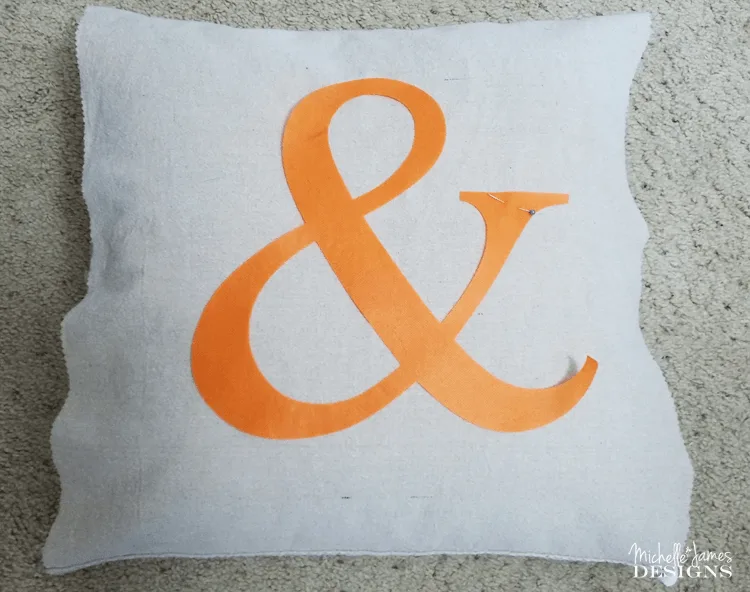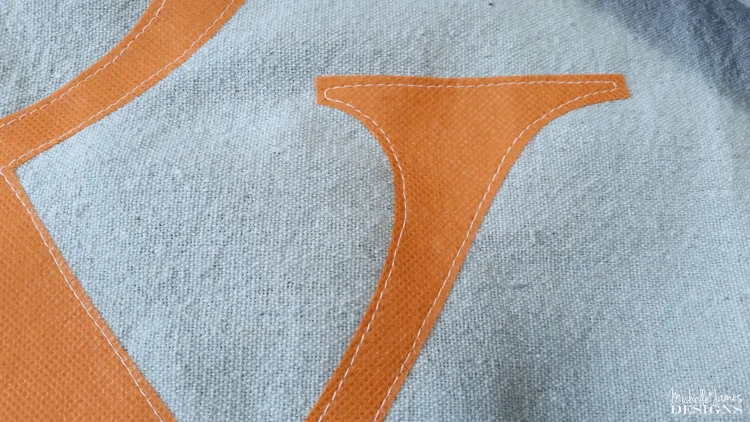 It cut like a dream and because it doesn't fray I did not have to worry about using a zig-zig stitch. I LOVED it!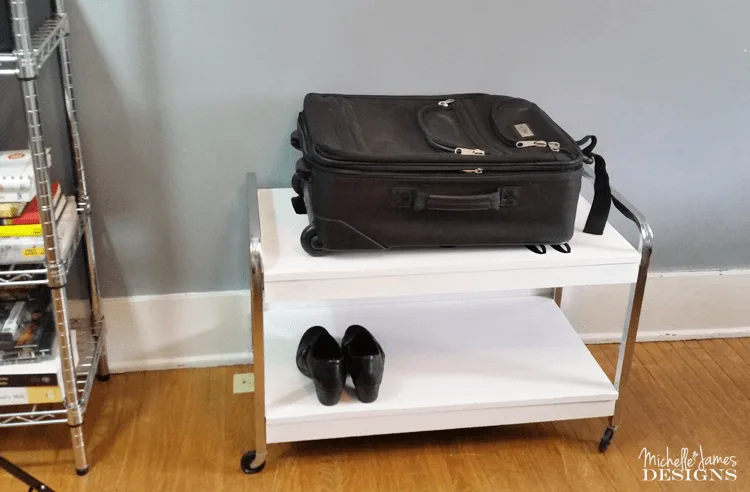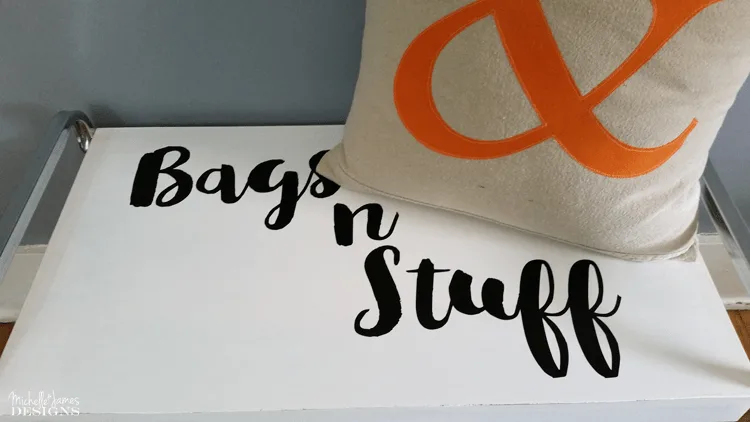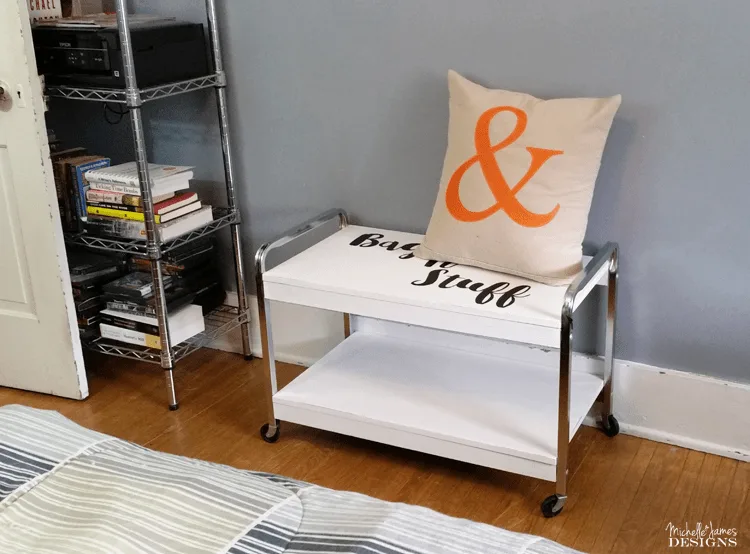 Here is the other side of the room with the second pillow form and drop cloth fabric. It also shows the fun charging station with includes more of the fabric inside.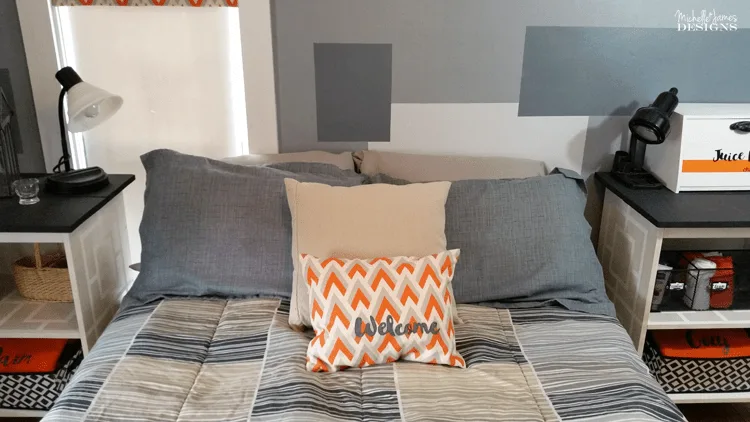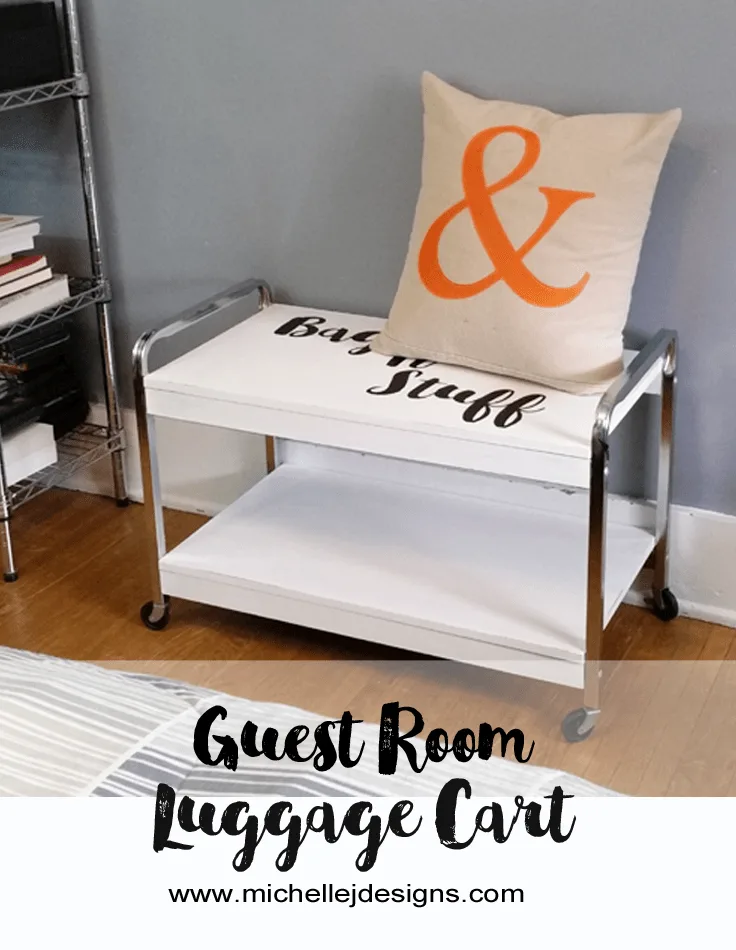 I love the guest room luggage cart. It is a great addition to the room!
To see all of the contest entries for the March Fab Furniture Flippin Contest visit either of the two links below. Both are awesome blogs and should be visited.
If you are a blogger and would like to get in on the Fab Furniture Flippin Contests send an email to [email protected].
Thanks so much for stopping by today!
I am sharing this post at: