Hey friends. I am here today with a simple and fun St. Patrick's Day gift. This one is not anything new but does include a giant shamrock as a glittery tag, lots of minty chocolate and a great dollar store jar. I love it!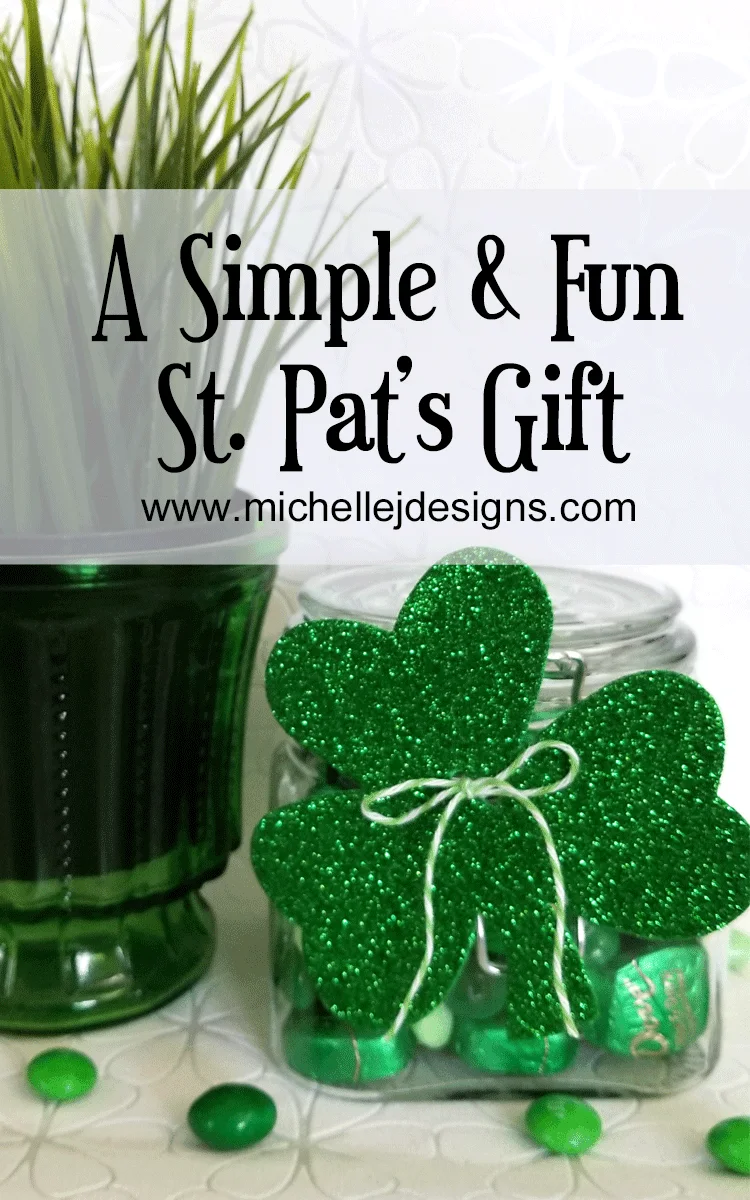 Simple St. Patrick's Day Gift
This post contains affiliate links for your convenience. You can read my full disclosure here.
Materials Needed:
Dollar Store Glitter Shamrocks – These are in-store items but you can find some Sharmrocks on Amazon too!
Mint and Chocolate candy – I used mint M&M's, Ghiradelli Dark Chocolate & Mint Squares and Dove Dark Chocolate and Mint swirls. I got all of these at Wal Mart.
Hole Punch – This crop a dile punch is my favorite!
Putting It All Together
I don't think I need to show you how to add the candy to the jar but I can show you how I attached the oversized glittery shamrock.
I stared by punching two holes into the Shamrock. (near the center).
Then I ran a piece of the bakers twine through on of the holes.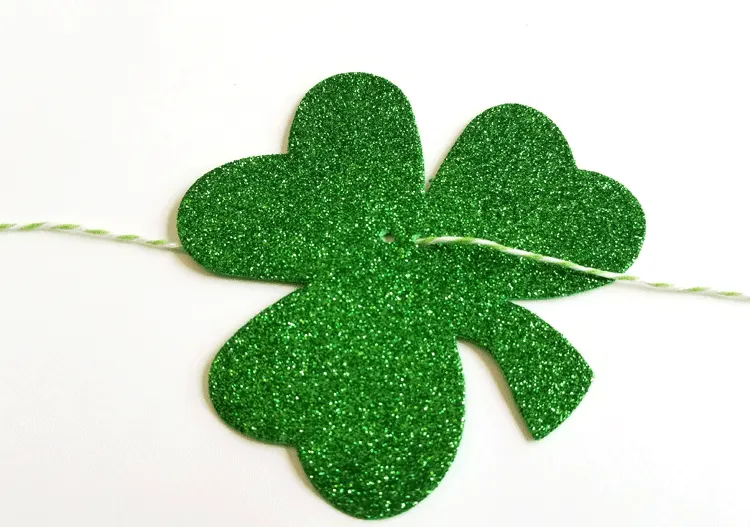 Pull the twine through a part of the metal clasp on the jar.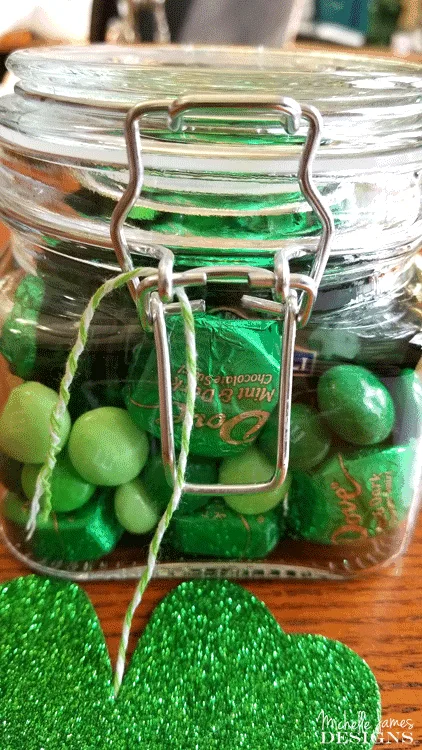 Then back through the second hole in the shamrock.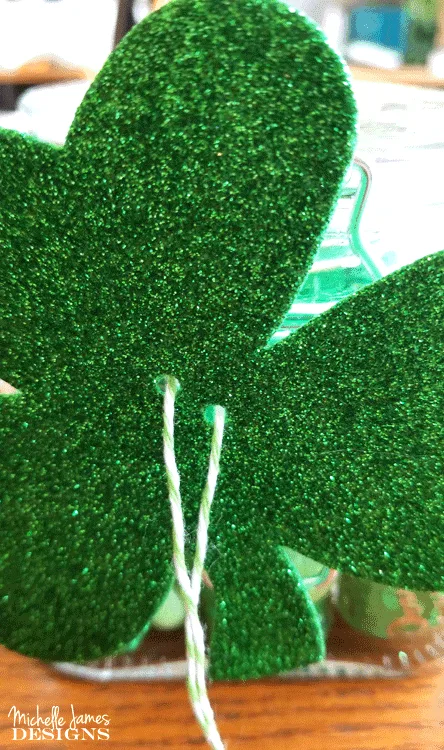 Tie a cute bow!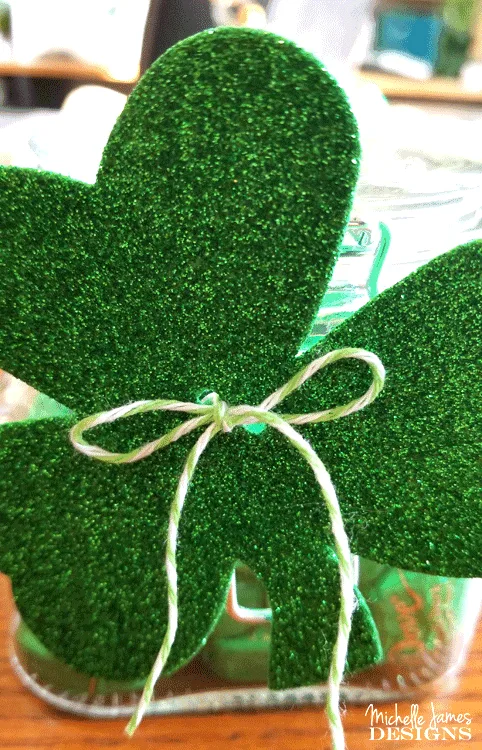 I love the gigantic size of the shamrock. I think it screams "Happy St. Patrick's Day"!!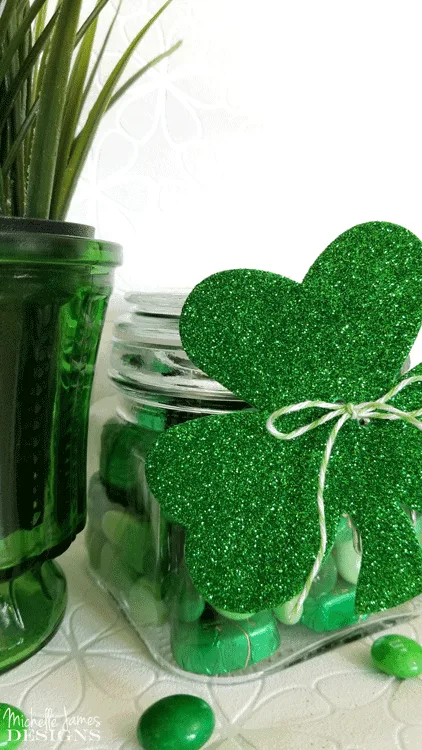 And the green candy is awesome! I ate some while I was filling this jar. I have to say I liked the mint M&M's the best. Yummers!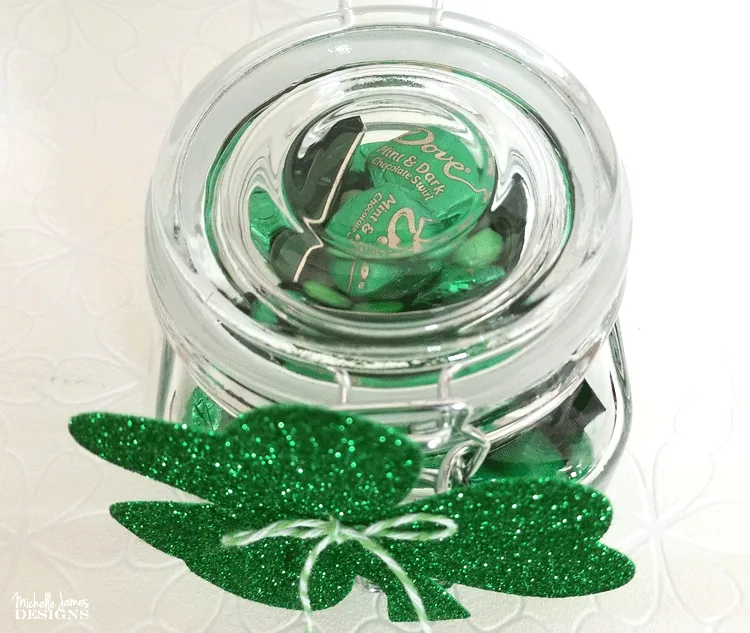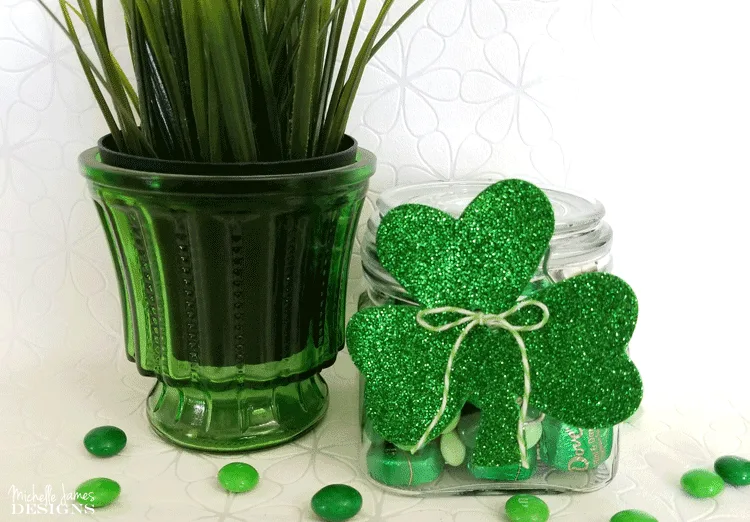 There it is. A gift anyone can make and anyone would love to receive! Don't you think? Do you give St. Patrick's Day gifts? I would love to hear what kinds of things you like to give. Let me know in the comments!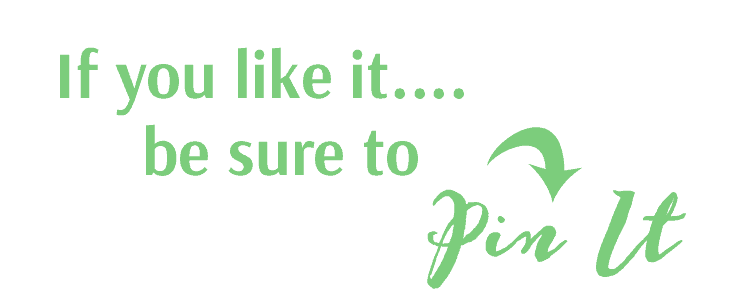 Check out some of my other crafts by clicking on the links below:
Thanks for stopping by,
Michelle