Painting old metal made a world of difference on this vintage canning colander I found and made over into farmhouse holiday decor.
I love to find old things, especially metal pieces that I can fix, or paint and repurpose into something pretty.
This time I think I found something really unique. I created a nice holiday decor piece that I love and will probably use each year!
Can chalk paint be used on metal? You bet! I am going to show you how I painted this metal piece and still kept its rustic look that makes it so charming.
If you love DIY metal projects you can click here to find more metal crafts inspiration!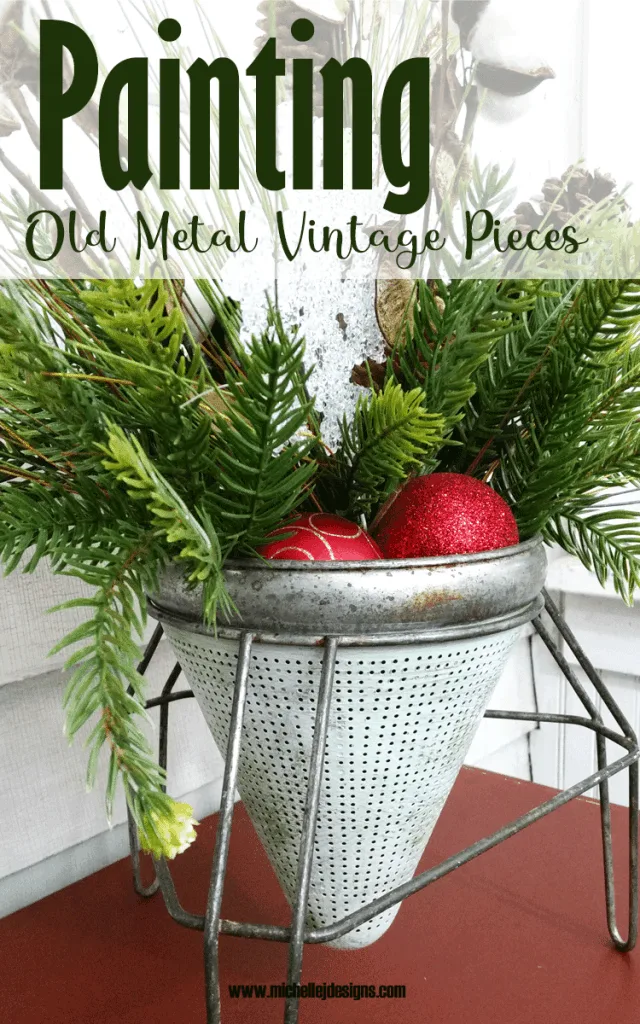 Painting Old Metal
This vintage canning colander stood out to me at our local thrift store for $3 and I found it very interesting.
I thought it would make a great "vase".
With the holes it can't be a real vase but I thought a nice arrangement of faux holiday sprigs, ornaments and snowflakes would be nice.
Supplies you will need:
Vintage metal piece – something you love and want to preserve
Chalk paint – I used three colors
Sanding Block
Brushes
Clear Cream Wax
Soft Cloth
This is how it looked to start out.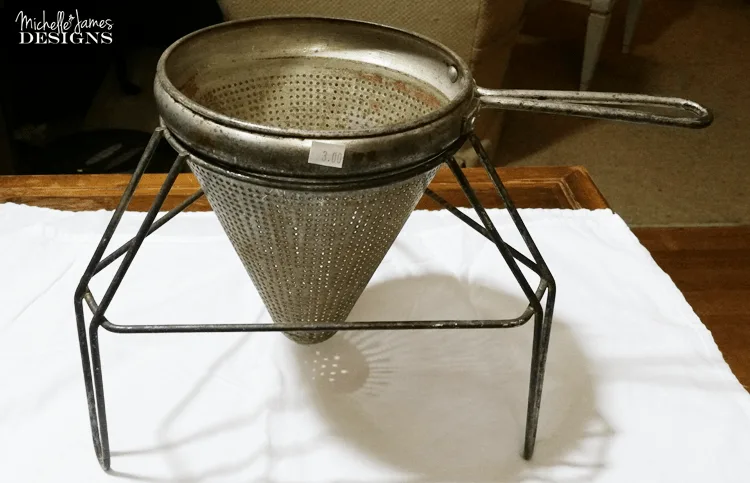 Step 1: Add some color
While painting old metal, I wanted to keep it looking old but wanted to add some color too.
The first coat of paint was a green chalky finish paint.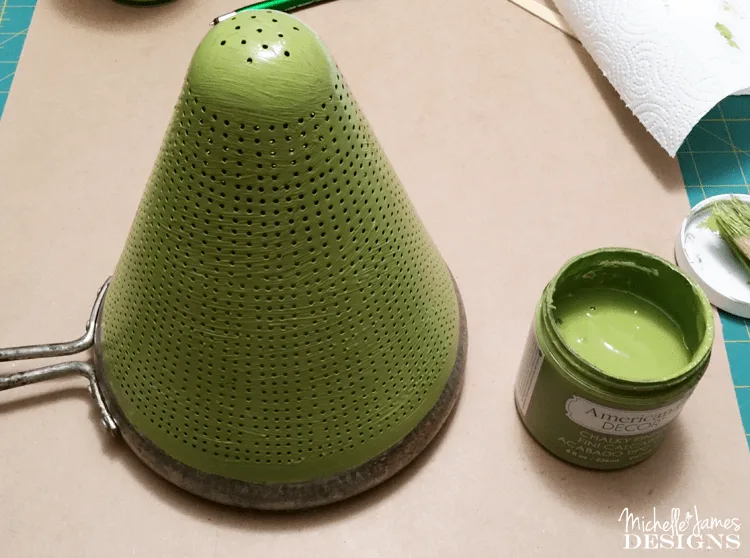 The second was a mint color.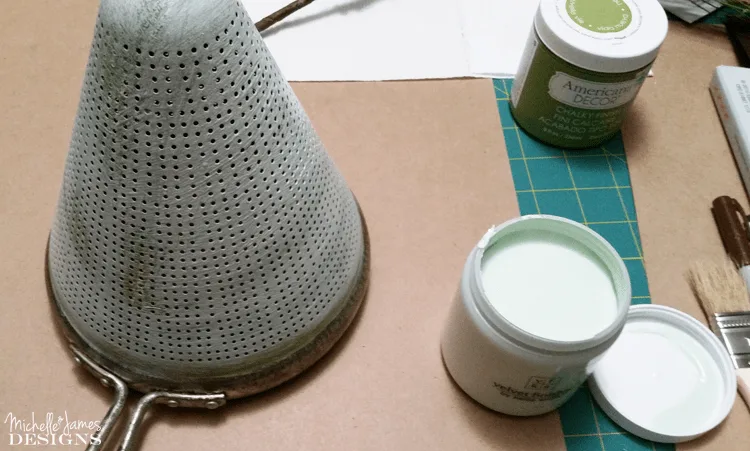 And the third was a white chalky paint.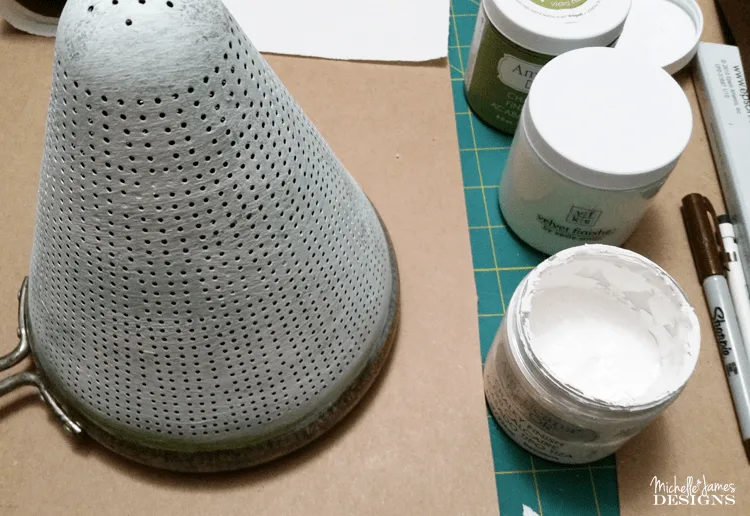 The light green and the white were just slapped on quickly. I did not even try to cover it completely.
Step 2: Distress the paint
I distressed it with a sanding block to bring a little bit more of the green back.
I still wanted to keep the rustic look and distressing the paint is the best way to keep that look.
Step 3: Finish it up
It finished it with a coat of clear wax then buffed it with a soft cloth.
Step 4: Adding some holiday cheer
I purchased two different holiday spruce floral sprigs and some white glitter snowflakes. And I added some red ornaments that I already had.
I think it looks really pretty!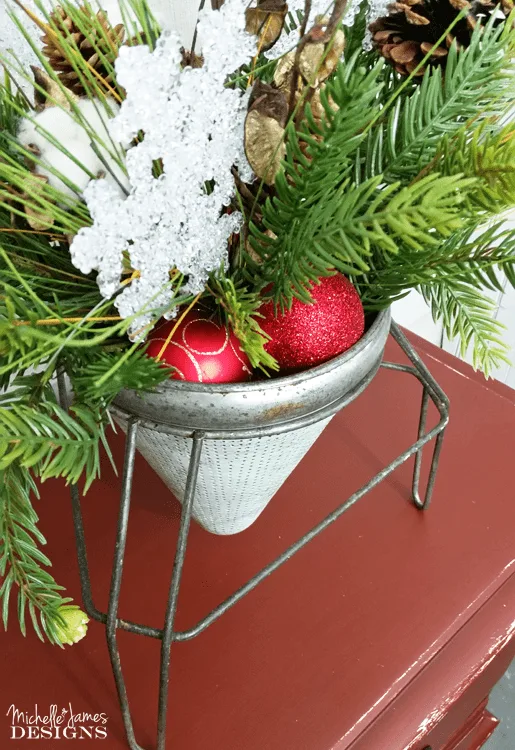 Painting Old Metal Vintage Pieces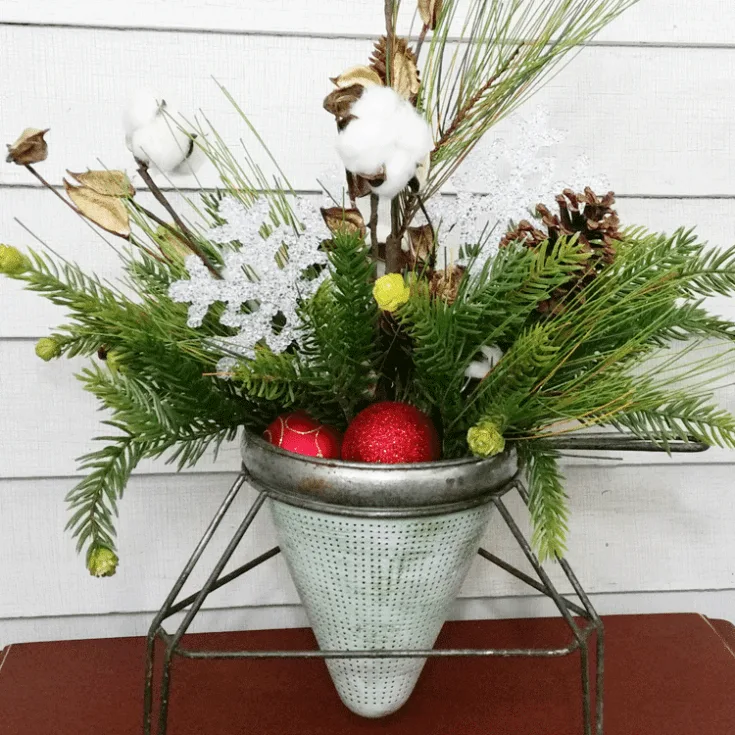 Painting old metal made a world of difference on this vintage canning colander I found and made over into farmhouse holiday decor.
Additional Time
1 hour
30 minutes
Total Time
2 hours
30 minutes
Tools
Paint Brush
Sanding Block
Instructions
Paint the colors in layers. Start with green, add the vintage (teal), and then the white. Let dry between layers
Use the sanding block to distress and give back the vintage look
Add the cream wax then buff off with a soft cloth.
Add Christmas decor and enjoy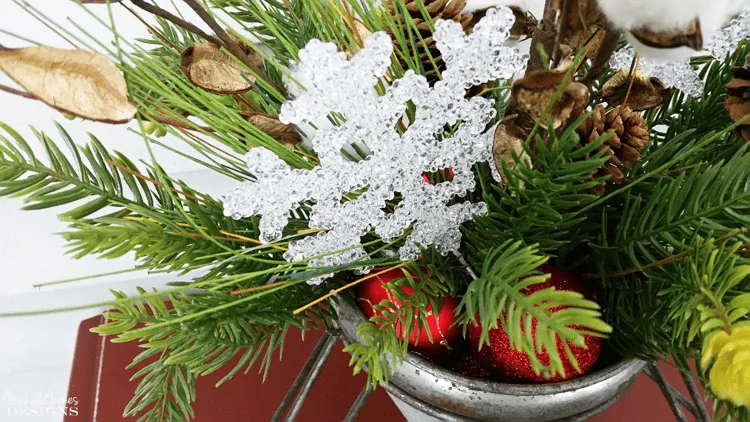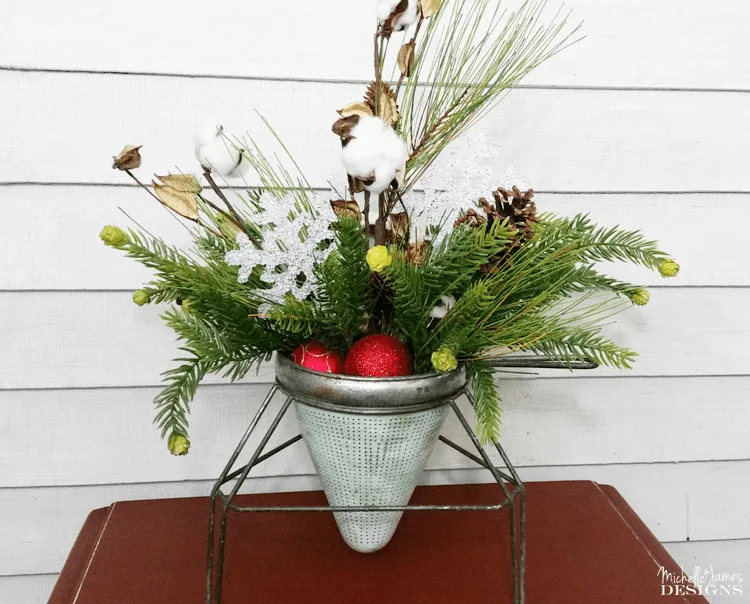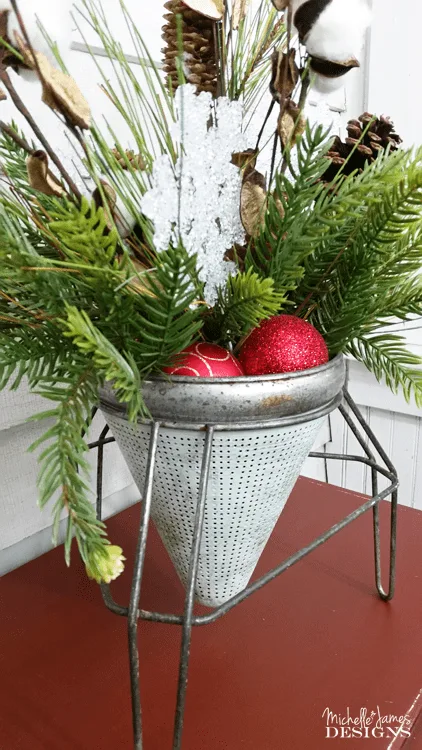 It turned out nice and am happy that I finally got to painting this old metal piec.
Some of the rust is still there to show it is old. To me, this adds some vintage charm to the piece and really does create a nice farmhouse holiday decor feel.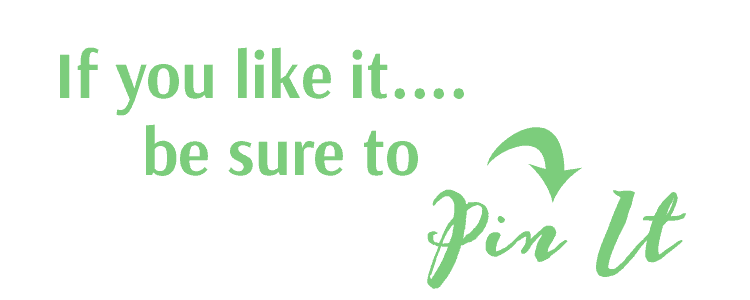 Thanks so much for stopping by!
Michelle