Today I am joining other bloggers to share a trash to treasure farmhouse holiday decor.  All of us are sharing projects that we found at thrift stores or garage sales or maybe even dumpsters and made it into something we love and can use for the holidays.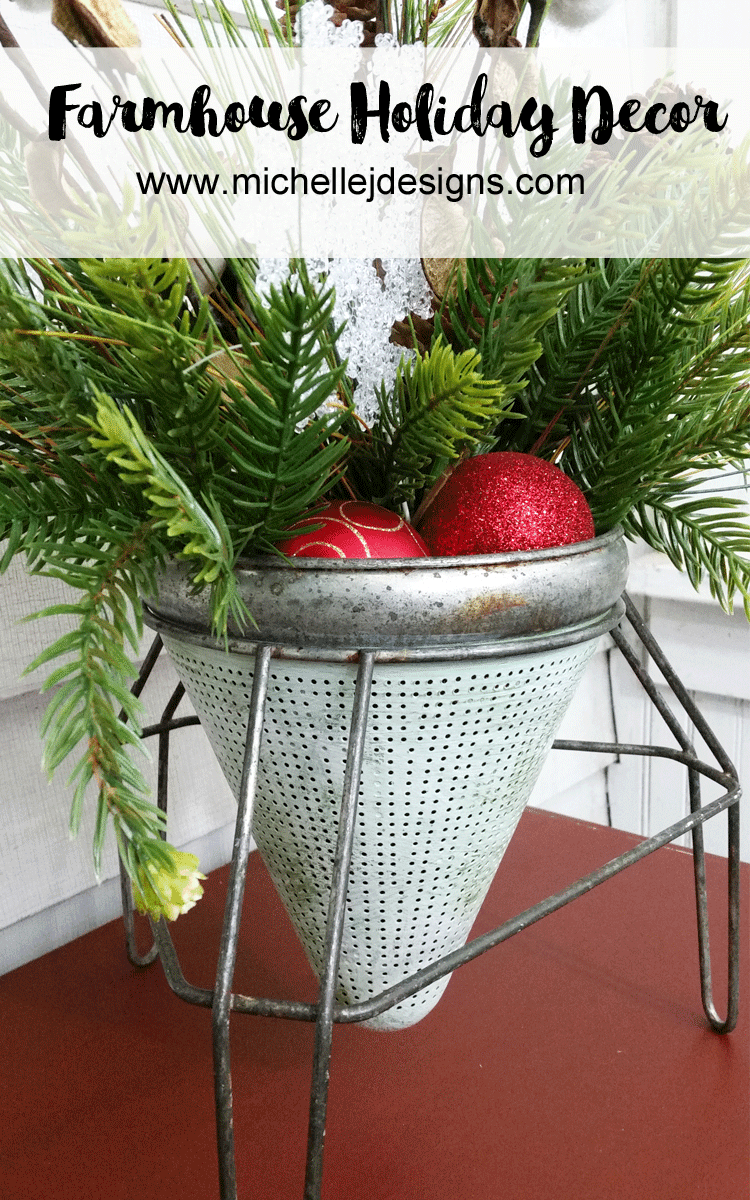 Farmhouse Holiday Decor
I saw this vintage canning colander at our local thrift store for $3 and found it very interesting.  I knew it would make some great farmhouse holiday decor.  I have wanted to make a "vase" out of it for a while but wasn't sure what to do with it.  With the holes it can't be a real vase but I thought a nice arrangement of faux holiday sprigs, ornaments and snowflakes would be nice.
This is how it looked to start out.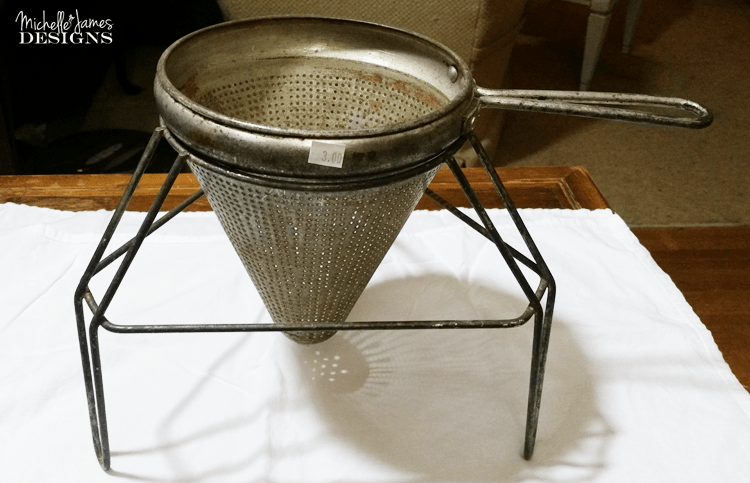 I liked the rustic, farmhouse feel to it so I wanted to leave it pretty much the same but add some color.  I used three different paints.  The first coat of paint was a green chalky finish paint.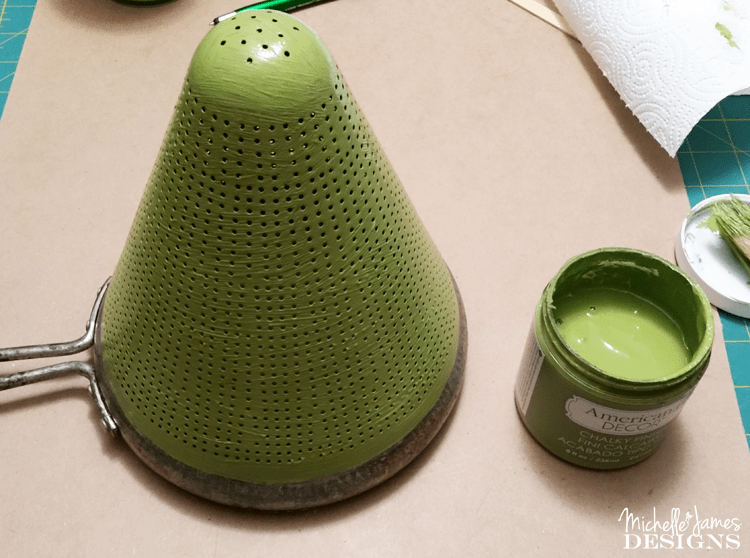 The second was a mint color.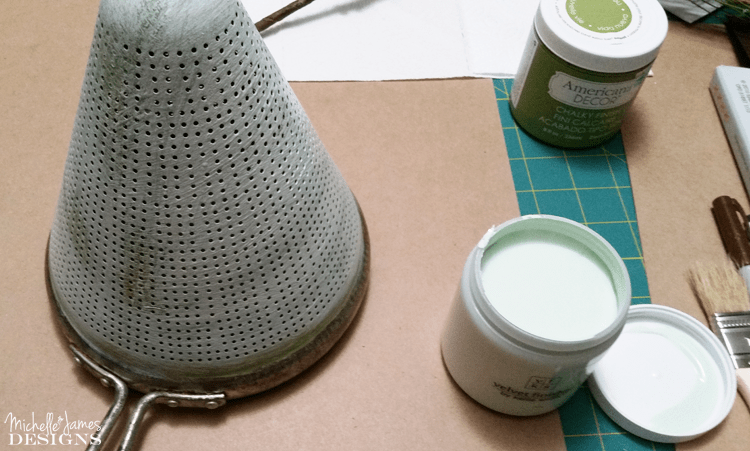 And the third was a white chalky paint.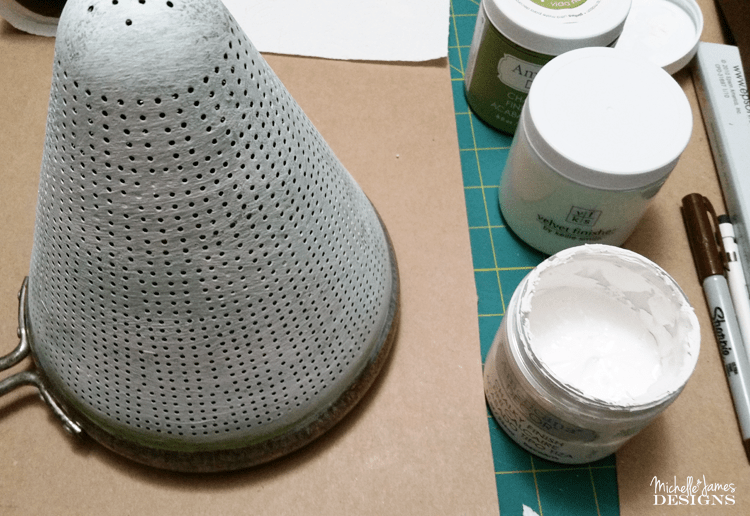 The light green and the white were just slapped on quickly.  I did not even try to cover it completely.
I distressed it with a sanding block to bring a little bit more of the green back.  It got finished it with a coat of clear wax and some buffing with a soft cloth.
Jeff purchased two different holiday spruce floral sprigs and some white glitter snowflakes.  And I added some red ornaments that I already had.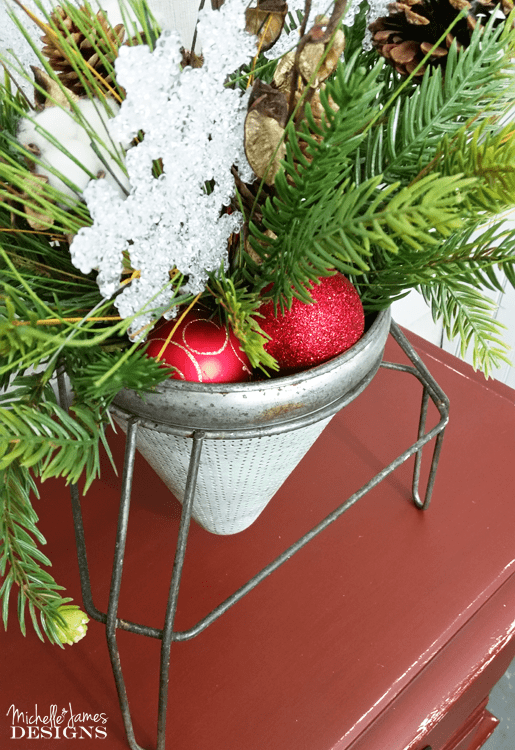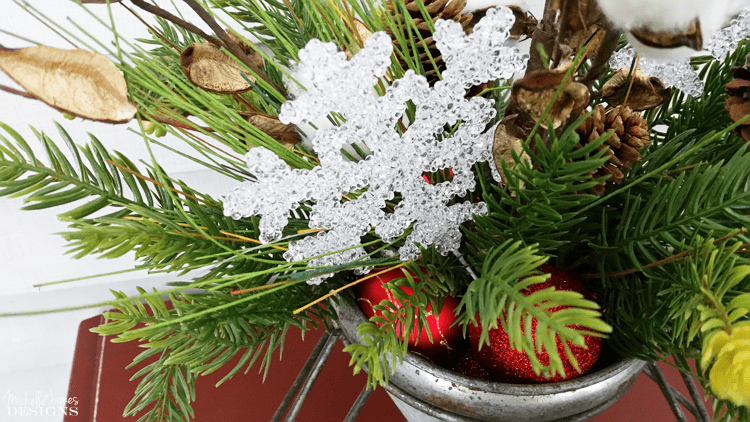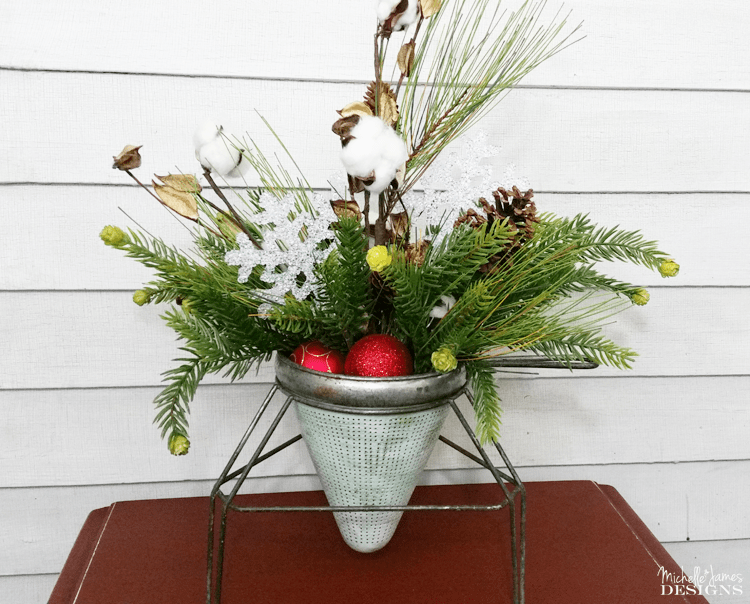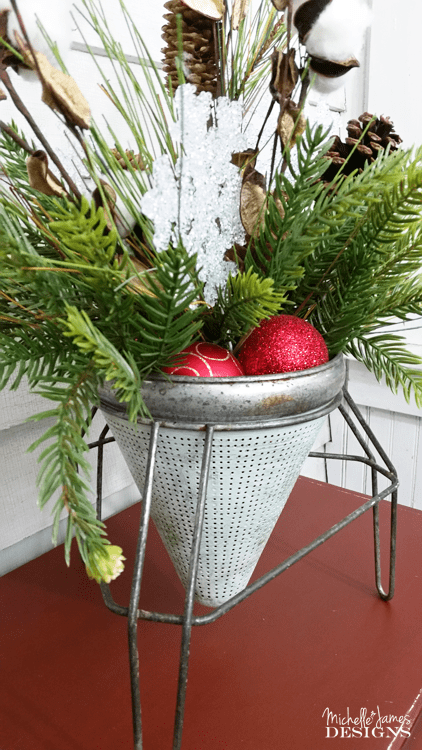 It turned out nice and am happy that I finally did it.  Some of the rust is still there to show it is old.  To me, this adds some vintage charm to the piece and really does create a nice farmhouse holiday decor feel.  But the color of the base is neutral so I can use it all year long.
Be sure to hop to the other blogs and check out their trash to treasure  – Holiday Edition finds as well.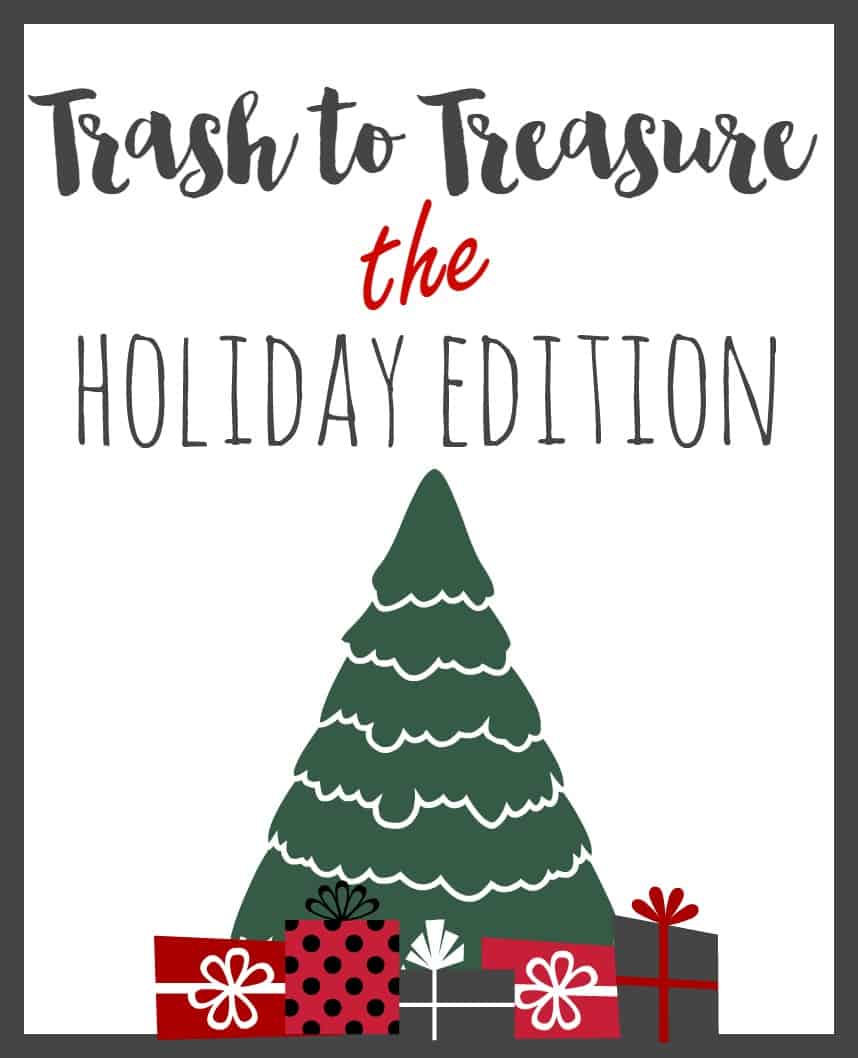 Until next time,
Michelle