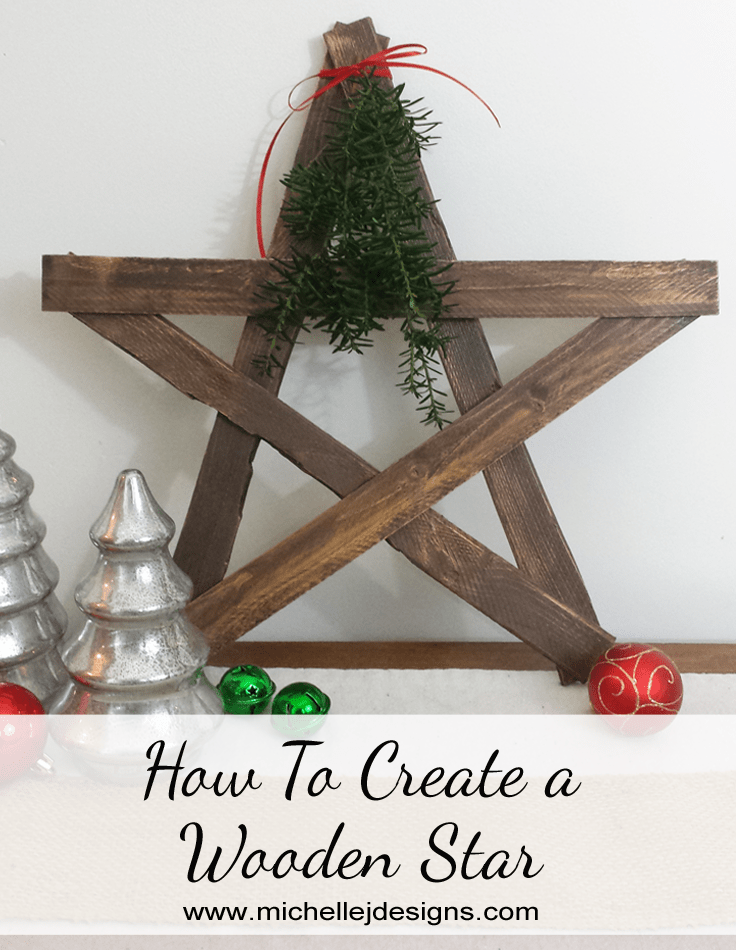 I saw a super cute 1/2 wood, 1/2 metal star in JoAnn's a couple of weeks ago and I thought it was so fun. I knew I did not have metal pieces but I had tons of wood pieces left over after making the boards for the Ornament Trees. So, I decided I could make my own wooden star that is just as cute and rustic!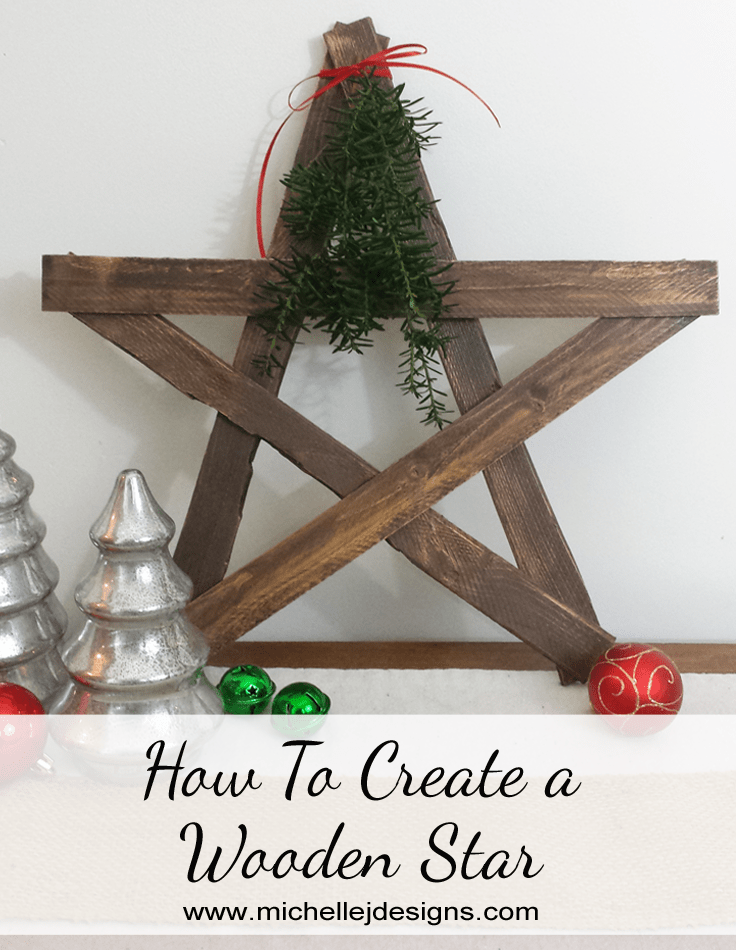 How to Create a Wooden Star
Supplies needed:
five pieces of wood (I used lath)
wood stain
small paint brush
wood glue
staple gun
evergreen sprig
ribbon
I don't have pics for all of the stages because they are so easy and you just won't need them.
First I made sure my wood pieces were all of the same length. We had pieces that were 18″ long so I found five of them.
Then I stained them using a dark walnut stain. I did not wipe off any of the stain. I just brushed it on and let it sit overnight to dry.
After the pieces were dry I used a sanding block and sanded each one. This helps to smooth out the boards but also to take away any shine left over from the stain.
Then I laid out the pieces the way I wanted them. I have the pieces numbered in photo below. After I placed each piece and glued it, I carefully turned it over and used several staples in the back.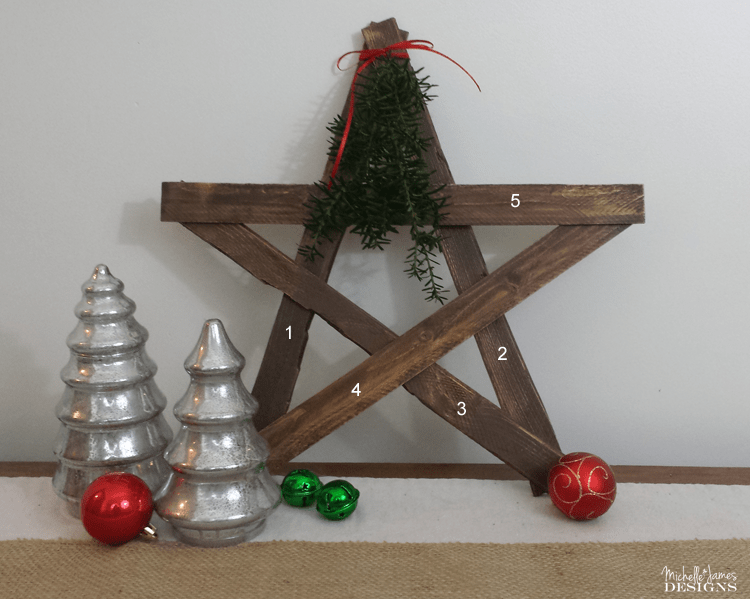 Here is the back with the staples. It's not the prettiest but it stayed together. Again, you will want to let it dry a while. I had done this part in the evening so I let it sit til the next day.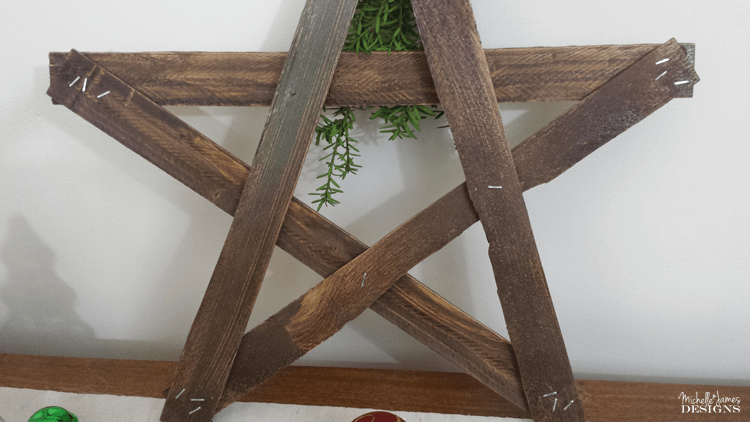 Then I cut some evergreen sprigs from my parent's small tree to hang with a red ribbon!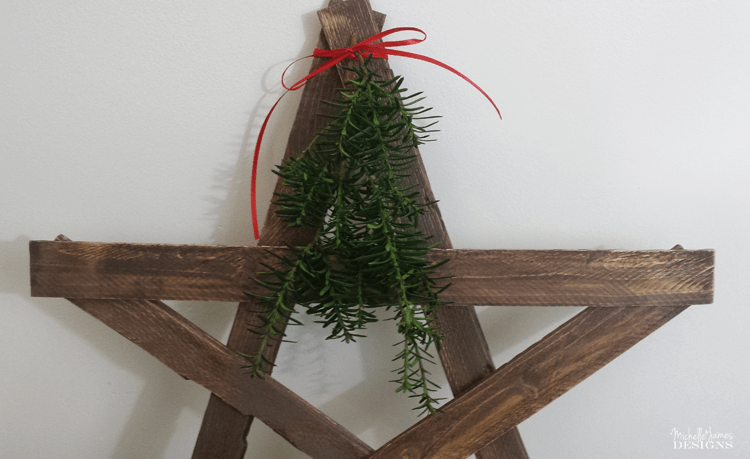 I wanted it to lean against the wall but you could add a hanger to the back if you wanted to. I think it looks great and I am so glad I did it. What do you think?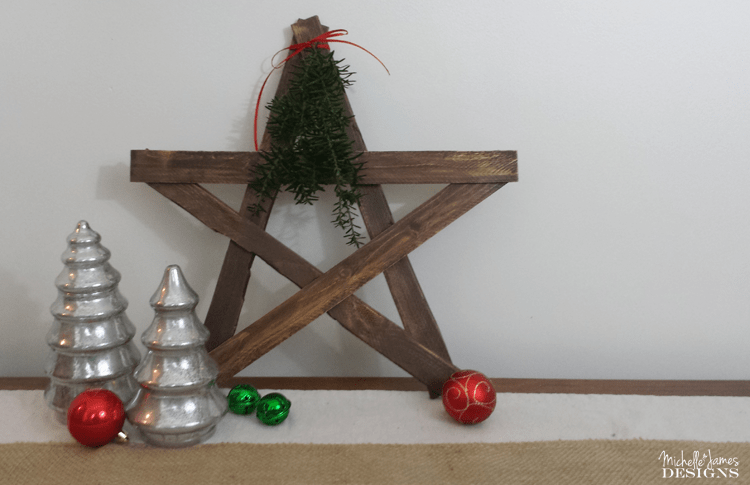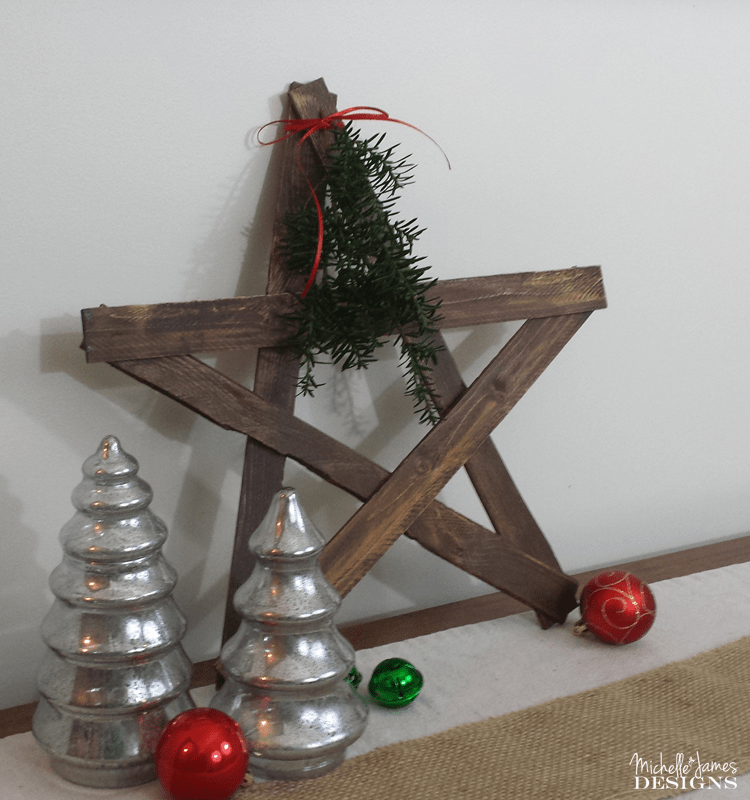 I painted the glass trees to look like mercury glass just like I did with these bottles. I love them with the rustic star.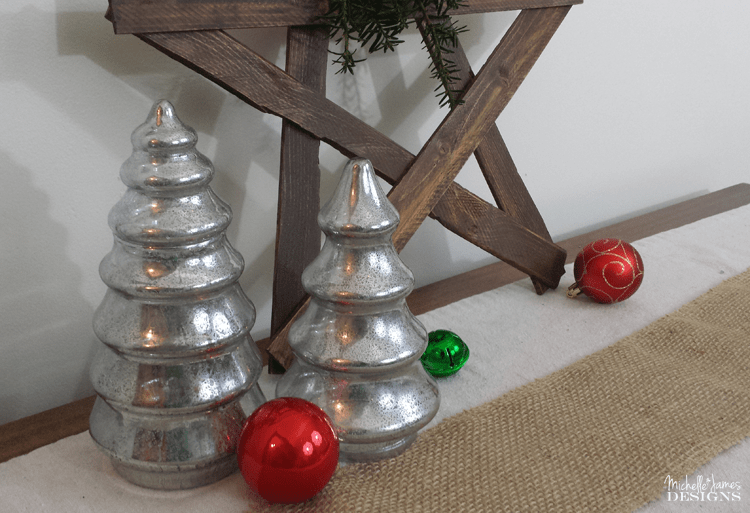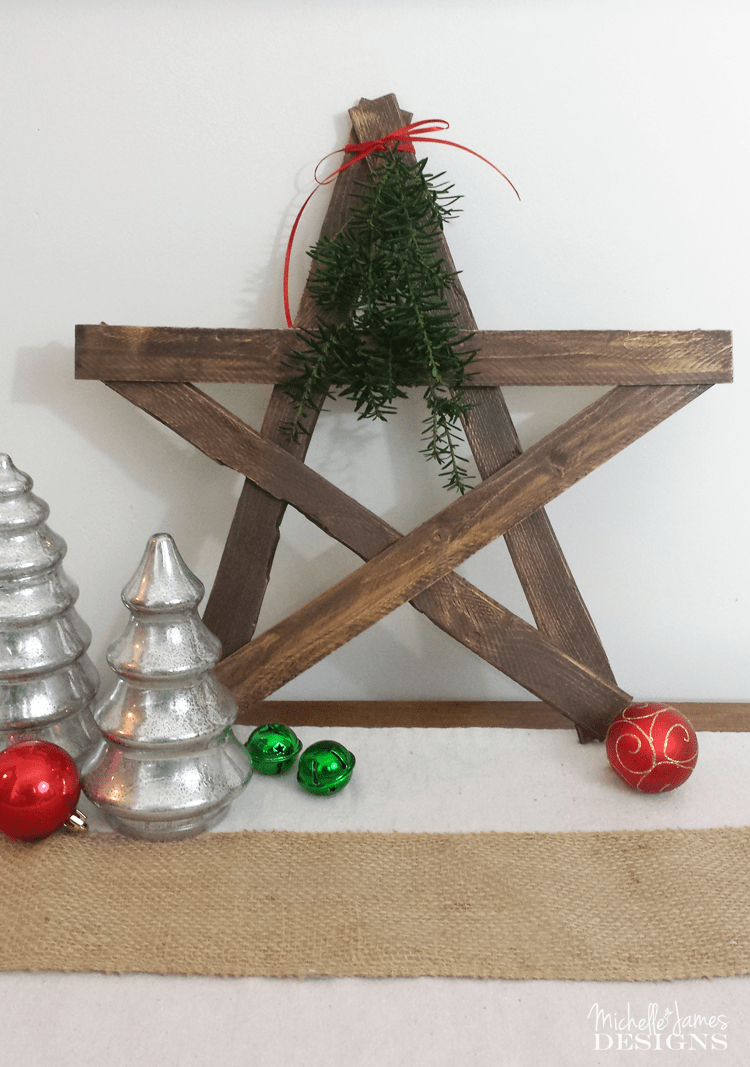 Now remember…be sure to follow me on Facebook, Twitter, Pinterest and Instagram!
See you next time,
Michelle
I am sharing this post at:
Snickerdoodle Sunday