I just thought I would pop in and show you my latest round of Michelle James Designs t-shirts that are available on Amazon. These were designed before Valentine's Day but they certainly don't have to be worn just during the Valentine's Day season. I am calling this batch of shirts Valentine inspired t shirts. How about that?

Valentine Inspired T-Shirts On Amazon
So I have been trying to increase the number of shirts I have available on Amazon and I am very determined to have a nice supply for many different topics.
Just in case you don't know how this program on Amazon works I will explain it first. So, Amazon has a program called Merch by Amazon. If you can design printables or invitations or other things you can design t shirts. You have to apply for the program and once approved you can start uploading designs and earning money.
You set the price and enter in the descriptions, make sure it is not copied or trademarked (that is an important step) then submit it to Amazon for approval. Amazon sends an email when your shirt is approved and is live on their site.
It is a wonderful program and anyone with a few design skills can do it. Amazon sends a percentage of the price from all of the shirts sold each month for payment. They even make and ship the shirt. It is a dream for me!
You can find my specific shirts on Amazon by searching Michelle James Designs in the search bar or you can find them on my T-shirt Shop page here on my site. When you click on a shirt from my site you will be directed to it on Amazon for all the details and to purchase.
I appreciate every sale I get and am really trying to make this blog into a side job that helps pay the bills.
If you want apply here is the link.
I believe it is taking about 6 months to get approved. Apply now and start designing shirts so you can be ready with designs when you are approved. Amazon only allows a certain number of uploads per day. Right now I can upload 2 per day. I don't always meet that since I do work a full time job during the day but I try.
If you have questions feel free to contact me at [email protected] and I will be happy to help in any way I can.
My Latest Designs
Here are my latest Valentine inspired t shirt designs. The first is a Love text t-shirt with a heart as the "o". It comes in either black or white text and each one has 5 different colors to choose from. Cute right? You can click on the photo if you would like to see all of the available colors, pricing and shipping.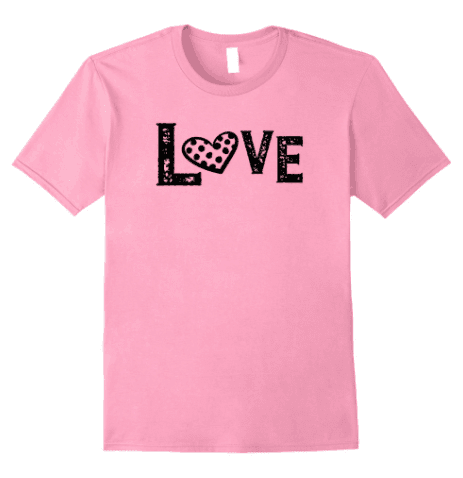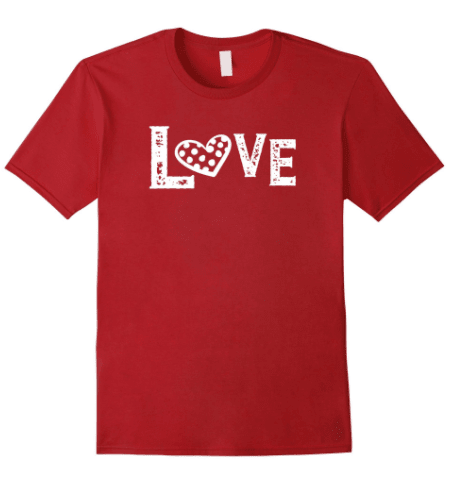 The next one is a watercolor heart with a graphic heart overlay and the word love. It also comes in black or white text.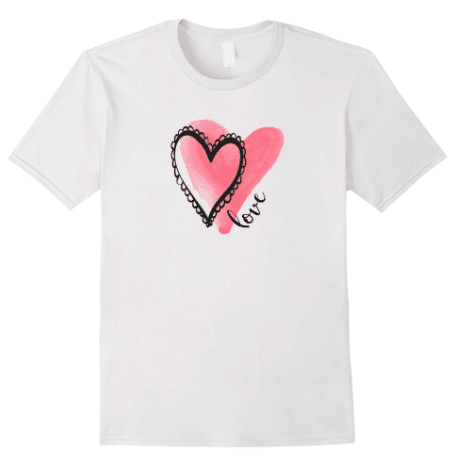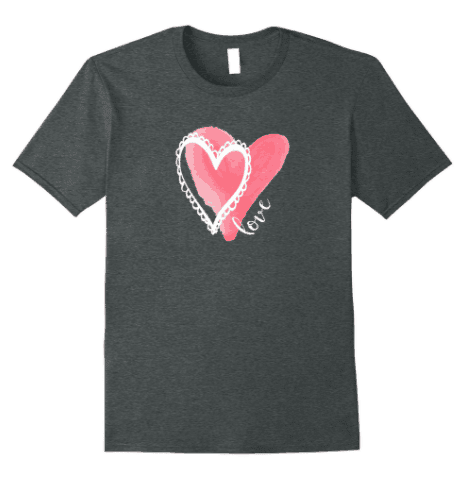 And one more for now! I love this one with the fun car! What do you think?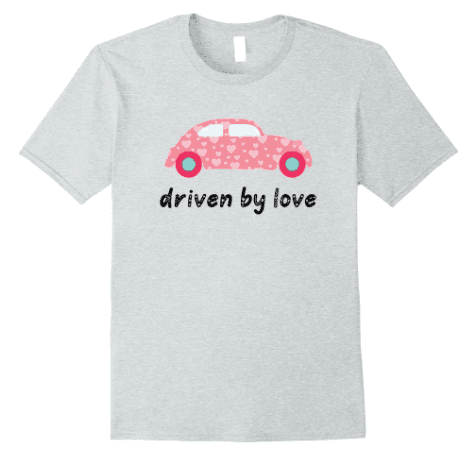 Thanks so much for stopping by! And thanks to all who purchase any of my shirts. This helps to keep my blog running and I appreciate the support. If you have any ideas for t-shirts I would love to hear them. You can email me anytime at [email protected].
Michelle