As you all know, I really love decorating for holidays, and Valentine's Day is no exception. This year I decided I needed some fresh décor, so I created some lovely Valentine's Day watercolor printables in a classic Valentine's Day color palette. I will frame them and display them in my "mantle" area that I decorate seasonally.

Valentine's Day Watercolor Printables
I made three different designs, each highlighting an iconic love phrase, and are 8×10 which can be printed on regular sheet of 8 ½ x 11 paper, and cut to fit a frame. I had a really fun time creating these as I got to play with some watercolor techniques. This was my first time using this technique, and I really enjoyed it, so it won't be my last.
When I print any of my digital images I set the printer on "photo paper matte". This prints so nicely for me but it also uses more ink. They always come out great.
The first one is "Be Still My Heart." It has a white background with the red, purple, and pink watercolor background. I am in love with this cursive font, too, because it's elegant and looks personal.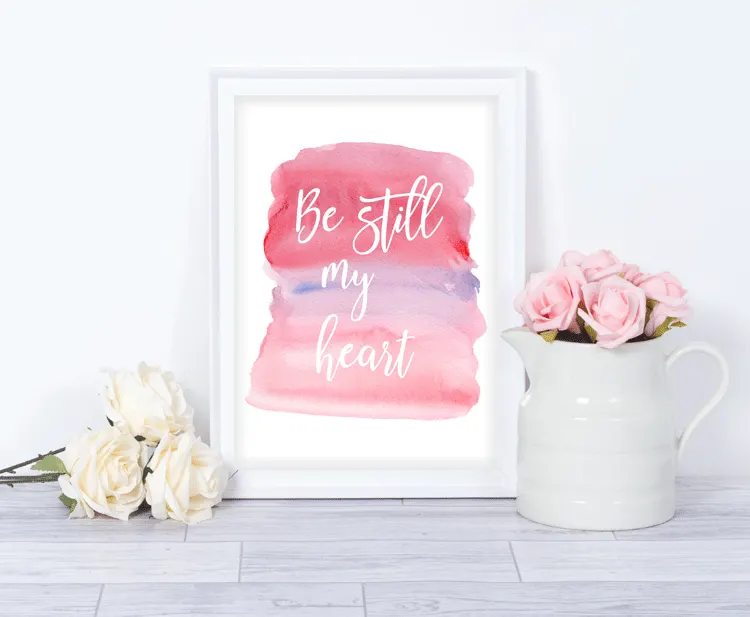 The second one is "Love Conquers All." This one has that same beautiful font and is placed on a red watercolor heart. I really like how eye catching this one is.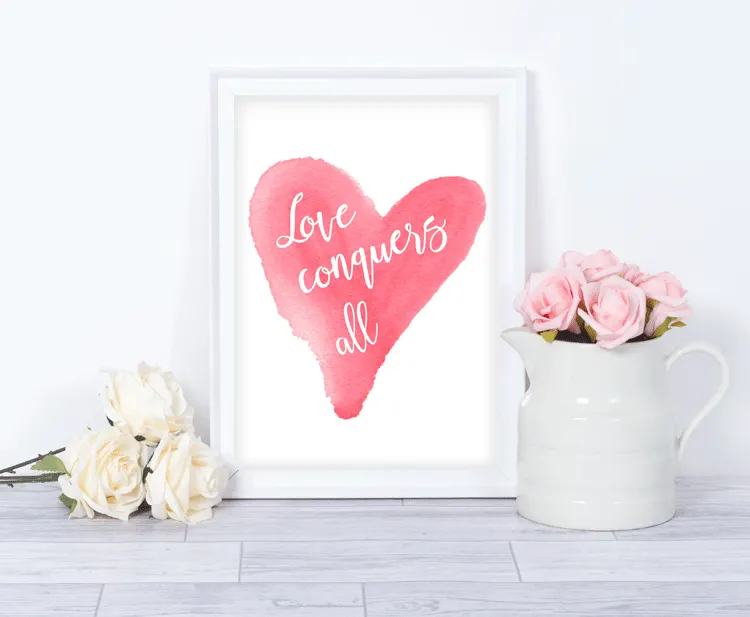 Next, I made one that says, "Love Is The Greatest Of All Joys," which surely will help define your Valentine's Day sentiments to all of your loved ones.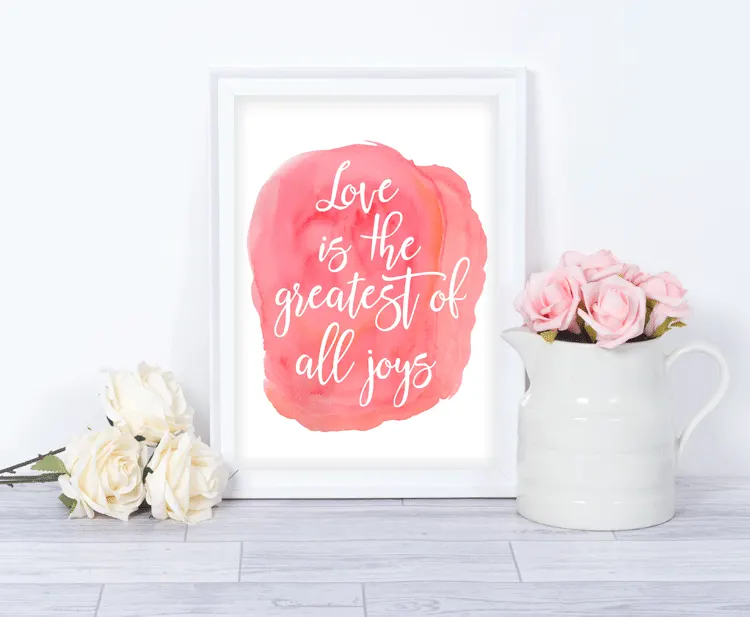 I created all of these printables in my trusty Photoshop Elements program. (If you missed my post about how much I like this program, click here to read about its usefulness.) It's super versatile and allows me to create so many unique things!
You can also find more printables including some really cute, bright, colorful Valentines in my Shop! Check out the t-shirts too while you are there. I am loving designing all of these things.
If you like them you can purchase them by clicking on the "add to cart" button below.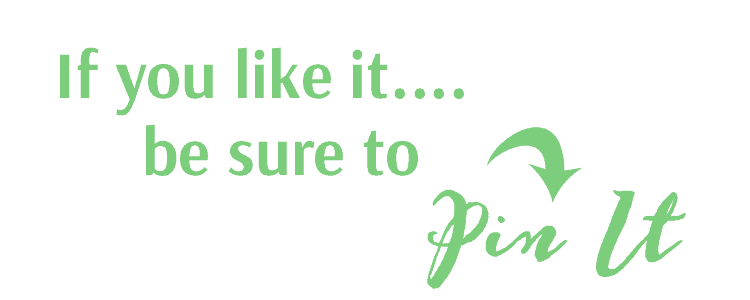 Thanks so much for stopping by!
Michelle